The ground is shaking near Cushing, Okla., home to the largest commercial crude oil storage center in North America. This little patch of prairie in northwestern Oklahoma is one of the most important places in the U.S. energy market. Oklahoma is on track to have a record year of earthquakes — more than 5,000 have […]
CFACT will hold the world premiere of its long-awaited Climate Hustle skeptical documentary film at an invitation-only red carpet event in Paris during the UN's COP 21 international summit on climate change. Featuring interviews and comments from more than 30 renowned scientists and climate experts, Climate Hustle lays out compelling evidence that devastates the global […]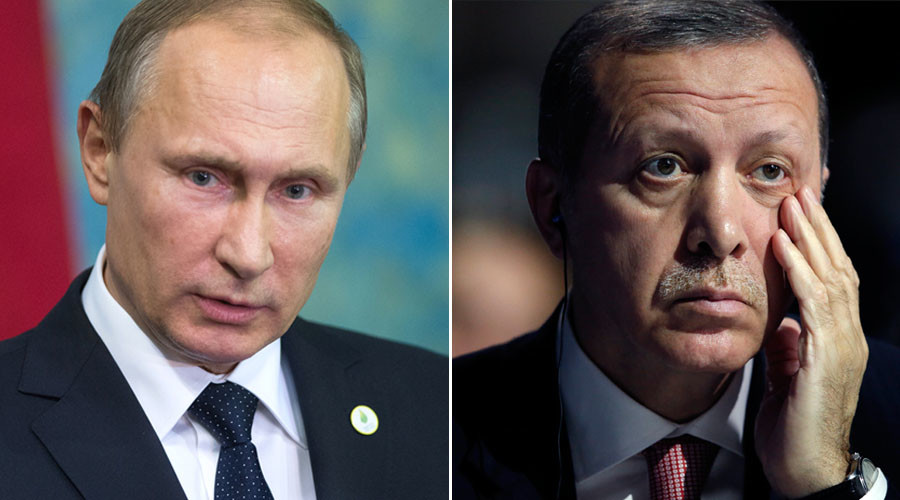 Russia has received additional intelligence confirming that oil from deposits controlled by Islamic State is moved through Turkey on an industrial scale, said Vladimir Putin. President Recep Erdogan said he will resign if this is confirmed. Moscow has grounds to suspect that the Su-24 was downed by Turkish jets on November 24 to secure illegal […]
I have to admit that I am a news junkie. So my TV was glued to CNN on the day of the Paris terrorist attack. During its coverage, one of the CNN commentators mentioned that ISIS makes about $2 million a day in oil revenue. That piqued my curiosity and decided to find out […]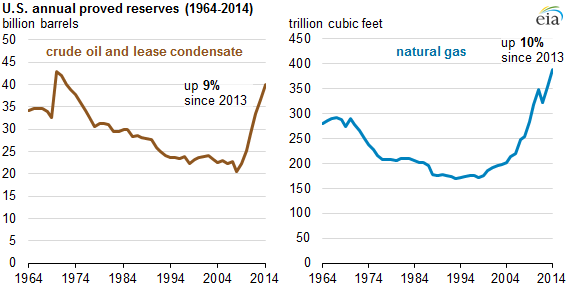 From the U.S. Energy Information Administration today: Source: U.S. Energy Information Administration, U.S. Crude Oil and Natural Gas Proved Reserves U.S. crude oil and lease condensate proved reserves increased by 9% to 39.9 billion barrels, and natural gas proved reserves increased by 10% to 389 trillion cubic feet in 2014, according to EIA's U.S. Crude […]
Along with the OPEC meeting that takes place late this week, the biggest story in the world of energy is the Paris Climate Change Conference (Conference of Parties 21, or COP21) that runs through the end of next week. This conference is put on by the United Nations with the goal of producing a global […]
CAROLYN BAKER, Ph.D., was an adjunct professor of history and psychology for 11 years and a psychotherapist in private practice for 17 years. (She is not, and never has been, a licensed psychologist.) Carolyn's latest book is Love In The Age of Ecological Apocalypse: Cultivating The Relationships We Need To Thrive, published in 2015. She […]
I learned a new term this week: Stationarity. More specifically, "the end of stationarity," which is apparently a new phrase coined by scientists to describe the growing turmoil of climate change. The End of Stationarity Climate change is disrupting all humanity's presumptions. For eons, people have counted on reliable things like the seasons, the weather, […]
I've mentioned before that I'm a big fan of work by my CUNY colleague Branko Milanovic showing that if you look at income growth by percentile of the whole world population for the past 25 years, you see "twin peaks": rapid growth near the middle, representing China's middle class, and at the top, representing the […]
Conflict over scarce water resources is as old as human history, but in the 21st century, rapidly rising demand for water and threats to supply pose nightmarish risks for people around the globe. The U.S. Defence Department, United Nations' agencies and the business-dominated World Economic Forum all point to the proliferation of water crises as […]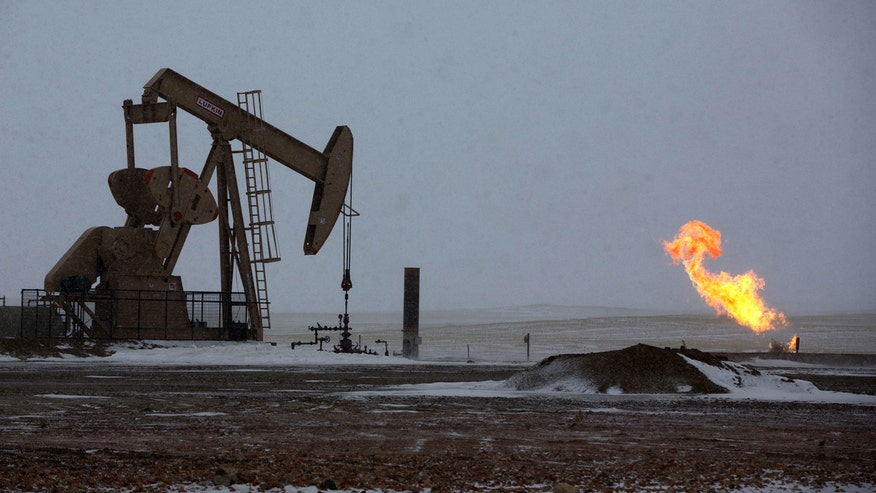 With Wall Street shops like Goldman Sachs (GS) and government officials in Venezuela signaling oil could go to the mid-$20 per barrel range next year, analysts at places like RBC Capital Markets have been warning that chronically low oil prices plunging towards seven-year lows means increasing social chaos in countries on the edge—including those battling […]
The International Monetary Fund on Monday, as expected, admitted China's yuan into its benchmark currency basket in a victory for Beijing's campaign for recognition as a global economic power. The IMF executive board's decision to add the yuan, also known as the renminbi, to the Special Drawing Rights (SDR) basket alongside the dollar, euro, pound […]
Russian oil firms are drilling more, showing the world's top crude producer is ready for a longer fight for market share with OPEC, as its industry can carry on even if oil prices reach $35 per barrel. As OPEC prepares to meet on Friday in Vienna, Russia is sending a low key delegation for talks which are very unlikely […]
"The most important question raised by the climate summit may be: Does the power to change the world belong to the people in the conference rooms of Le Bourget or to the people in the streets of Paris?" Rebecca Solnit, "Power in Paris" The Paris COP 21 UN climate summit is upon us, now, starting […]
Sometimes societies just go crazy. Japan, 1931, Germany, 1933. China, 1966. Spain 1483, France, 1793, Russia, 1917, Cambodia, 1975, Iran, 1979, Rwanda, 1994, Congo, 1996, to name some. By "crazy" I mean a time when anything goes, especially mass killing. The wheels came off the USA in 1861, and though the organized slaughter developed an […]
Opposition activists in Syria claim a Russian air strike on a crowded marketplace in Idlib province has killed over 40 people. The Syrian Observatory for Human Rights claimed dozens were also wounded in the attack. Images on social media purported to show the aftermath of the alleged attack in the town of Ariha in Idlib […]
On the heels of the Chinese stock market plunging 5.5%, continued turmoil in the Middle East and the price of gold hitting 5 year lows, former U.S. Treasury official, Dr. Paul Craig Roberts told Eric King of King World News that Putin and the Russians are now dominating in Syria and the Middle East as […]
I spent a recent Thursday as part of the Watch D.O.G.S. — Dads Of Great Students — at Christian Evers Elementary, where three of my daughters go to school. We get to hang out with our kids in their classrooms, during their activities — such as P.E., lunch and library — patrol the halls, etc. […]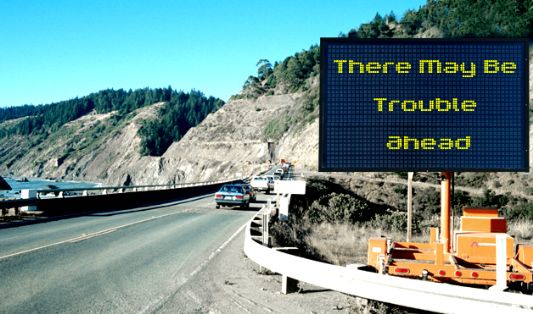 I wrote the first three parts of this article back in September and planned to finish it in early October, but life intervened and truthfully I don't think I was ready to confront how bad things will likely get as this Fourth Turning moves into the violent, chaotic war stage just over the horizon. The […]
"No change." It was roughly one year ago that Kuwait's oil minister succinctly delivered the message that would turn the oil market on its head. The group of oil producing nations had decided to keep the organization's output at a ceiling of 30 million barrels per day, despite the fact that supplies were surging thanks […]
One of the more interesting types of green energy is hydroelectric power. Among green energy sources, hydroelectric power is second only to nuclear power in terms of generation capacity. In many respects hydroelectric plants are something like a miniature version of nuclear power plants; they are costly to put up but once they are built, […]
Turkey has been forced to deny Russian allegations that it buys oil from the armed group and says Assad is a customer. On the face of it, it looks like any state-run oil industry. Engineers, managers and traders all help extract, refine and distribute oil, which makes its way across Syria and Iraq, as well […]
Due to the frightening developments of the last few days Alex sounds his third Emergency Alert as the world marches dangerously close to the eruption of WWIII. From the elite scrambling away to armored redoubts, to the sabre rattling of Ergodan the unhinged Turkish P.M. we are hurtling towards the precipice of full scale war.
The Energy Intelligence news and analysis creator and aggregator is not one to haphazradly throw around hyperbolic claims and forecasts. So when it gets downright apocalyptic, as it did this week in a report titled "Is Debt Bomb About to Blow Up US Shale?", people listen… and if they are still long energy junk bonds, […]
Iran unveiled a new model of oil contracts Saturday aimed at attracting foreign investment once sanctions are lifted under a landmark nuclear deal reached earlier this year and said U.S. companies would be welcome to participate. The new Iran Petroleum Contract replaces a previous buyback model, in which contractors paid up-front investment costs in return […]
Over the course of the last four or so weeks, the media has paid quite a bit of attention to Islamic State's lucrative trade in "stolen" crude. On November 16, in a highly publicized effort, US warplanes destroyed 116 ISIS oil trucks in Syria. 45 minutes prior, leaflets were dropped advising drivers (who Washington is […]
Summary The fires continue to burn in the oil sector. The longer that oil prices persist near cycle lows, the more likely it is that a wave of defaults from the sector will eventually follow. What was once a problem that was largely confined to the commodities space is now spreading to other sectors of […]
The corn ethanol lobby is shocked—shocked, it says—that the United States government has declined to list the Renewable Fuel Standard (RFS) as one of the measures the country will rely on to reduce greenhouse gas emissions over the next decade. According to the ethanol lobby, the RFS, which required Americans to use almost 16 billion […]
It looks to be a volatile final few weeks for crude oil prices. So far, the low for WTI oil prices in 2015 of $37.75 a barrel set in August stands as the low price point — but not for long. There is a global supply glut, not just of crude oil, but, increasingly, refined […]
A smooth blend of juicy videos from subMedia.tv's riotous first decade of anarchist video making.