For close to 300 years, inflation in the US remained very subdued. Small spurts occurred around major wars (Revolutionary, Civil, WW1, etc), but after each, inflation quickly trended back down to its long-term baseline. If you lived during this stretch of time, your money had roughly the same purchasing power your great-grandfather's did. But something […]
If you are dead, you cannot mount a comeback. If all life on Earth were destroyed by, say, a large comet impact, there would be no revival. Ruin is forever. The destruction of all life on Earth is not 10 times worse than the destruction of one-tenth of all life on Earth. It is infinitely […]
Scientists have for the first time detected the solar neutrino particles forged in the sun's heart that are eventually emitted into the galaxy as light. More than 100 international scientists from the University of Massachusetts Amherst worked together using the Borexino detector in Italy to make the discovery, which provides humans with a peak into […]
The U.S. Coast Guard has lost track of a Kurdish tanker carrying $100 million in disputed oil off the coast of Texas, the Independent reports. Headed for Galveston, the United Kalavyrvta was anchored at least 60 miles off-shore when it vanished from radar screens. The ship's haul fell under legal dispute when Iraq filed a […]
How Many More Times Can The World Be Twice As Big?
Originally Published April 2009 BBC documentary on the precient global farming and food crisis, filmed in the UK. Featuring Martin Crawford (Agroforestry Research Trust), Fordhall Farm, Richard Heinberg and others. Topics covered are the influence of oil on the food production, peak-oil, food security, carbon emissions, sustainability and permaculture.
Like the economy as a whole, the Muhlenkamp Fund is still struggling to extricate itself from the morass of the Great Recession. Ron Muhlenkamp, founder of Muhlenkamp & Co. Inc., sees a forerunner to this downturn in the 1980–82 recession. In this interview, he tells The Energy Report how good policy ended the earlier slowdown […]
Four companies have expressed interest in bidding for work on unconventional gas in Saudi Arabia as the world's top oil exporter pushes ahead with plans to develop challenging shale deposits, industry sources said. The companies are South Korea's GS Engineering and Construction, Italy's Maire Tecnimont, Japan's JGC and Canada's SNC-Lavalin, the sources told Reuters. State-run […]
Jessica Cupp does what she can to protect the environment. She recycles, re-purposes and reuses whatever she can. She has a garden, raises chickens and tries to be as self-sustaining as possible. And although she can't afford a Prius or solar panels, the 28-year-old Springfield woman is doing something big to help the planet: she […]
Some of the summer's biggest news stories took place in the bombed schools of Gaza, the abandoned hospitals of the Democratic Republic of Congo, the wheat fields of eastern Ukraine and the bloody mountains of northern Iraq. But one of the most important made virtually no headlines at all, and seemed to only appear on […]
The U.S. Bureau of Land Management will resume issuing oil and gas leases next year for federal lands in California after a new study found limited environmental impacts from fracking and other enhanced drilling techniques, the agency said Thursday. The move will end a halt that has stood since a federal judge ruled in 2013 […]
There is a boom of shale oil production going on in the US? Is peak oil dead?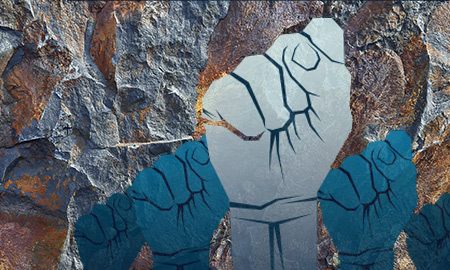 Doubts about the sustainability of the North American oil and gas boom centre on rapidly declining output from many shale wells after they are initially drilled. Shale sceptics point to the need to drill an ever-increasing number of new holes just to replace the declining output from existing wells, let alone expand production. At some […]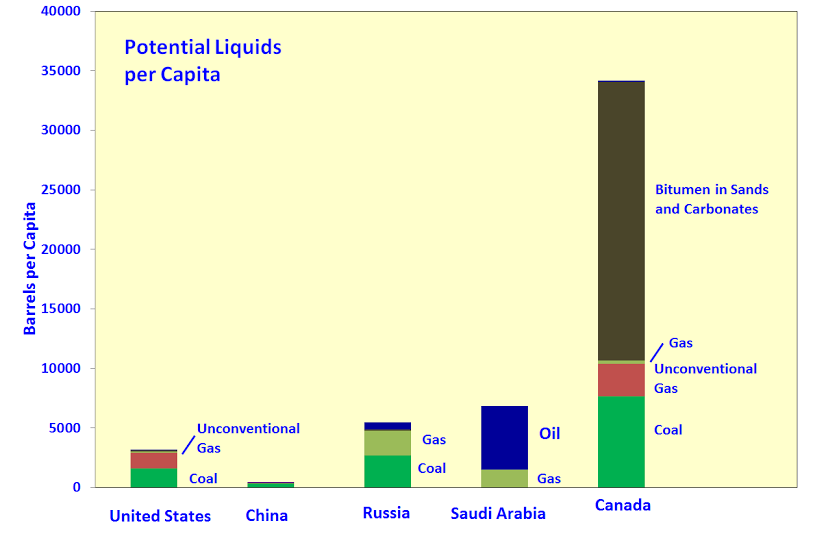 This is another Guest Post by David Archibald Who's Got Liquids? An article by Canadian consultant Mike Priaro in the 7th July, 2014 edition of Oil andGas Journal, "Grosmont carbonate formation increases Alberta's bitumen reserves", included the following tables: Mr Priaro's estimate of Canada's recoverable bitumen is 818 billion barrels. Almost all of that is in […]
In this month's excerpt from Platts Energy Economist, Ross McCracken looks at the winter energy implications of the Ukraine-Russia divide. Regardless of Russian denials, Moscow is clearly providing direct support for the separatists in eastern Ukraine. Reports Thursday were numerous of tanks, armored vehicles and rocket launchers being deployed in the region, not to mention […]
Royal Dutch Shell submitted a plan to the federal government on Thursday to try once again to explore for oil in the Alaskan Arctic, following years of legal and logistical setbacks as well as dogged opposition from environmentalists. While the plan is just a first step in the process, it reflects the energy potential in […]
Month-to-month demand down 6.2 percent. The decline in how much oil China needs is a reflection of a slowdown in its economy, analysis from Platts said Wednesday. Apparent oil demand, a reflection of how much oil goes into domestic refineries combined with net oil product imports, decreased 2.1 percent in July year-on-year. From June, apparent […]
With regard to the goings-on in Ukraine, I have heard quite a few European and American voices piping in, saying that, yes, Washington and Kiev are fabricating an entirely fictional version of events for propaganda purposes, but then so are the Russians. They appear to assume that if their corporate media is infested with mendacious, […]
On August 6, I wrote a post called Making Sense of the US Oil Story, in which I looked at US oil. In this post, I would like to look at other sources of US energy. Of course, the energy source we hear most about is natural gas. We continue to be a net natural […]
Atomic power engineers in Iran have started redesigning a partly constructed reactor in the northwest city of Arak to limit the amount of plutonium it produces, the country's top nuclear official said Wednesday, expressing hope that the change would help alleviate Western objections that the plutonium could be used in weapons. The official, Ali Akbar […]
As fighters for the Islamic State in Iraq and Syria continue to seize territory, the group has quietly built an effective management structure of mostly middle-aged Iraqis overseeing departments of finance, arms, local governance, military operations and recruitment. At the top the organization is the self-declared leader of all Muslims, Abu Bakr al-Baghdadi, a radical […]
In June 2014, in a much awaited decision, New York's Court of Appeals delivered a blow to oil and gas corporations while giving a much needed lift to communities facing fracking. The court, which is the highest in the state, held that towns in New York can use local zoning laws to ban oil and […]
The three environmental shifts discussed in earlier posts in this sequence—the ecological impacts of a sharply warmer and dryer climate, the flooding of coastal regions due to rising sea levels, and the long-term consequences of industrial America's frankly brainless dumping of persistent radiological and chemical poisons—all involve changes to the North American continent that will […]
It was Woody Allen who said "if you want to make God laugh, tell him your plans." However, if that doesn't work, then try some energy price forecasts – preferably those produced by government or industry experts. By way of example, here's an Economist article from 1999: "The chairman of Royal Dutch/Shell, Mark Moody-Stuart, three […]
Several months ago, when Russia announced the much anticipated "Holy Grail" energy deal with China, some were disappointed that despite this symbolic agreement meant to break the petrodollar's stranglehold on the rest of the world, neither Russia nor China announced payment terms to be in anything but dollars. In doing so they admitted that while […]
The late summer slide in global crude oil prices will push the cost of U.S. gasoline to its lowest Labor Day level since 2010. Better yet: prices are likely to continue dropping to 2014 lows by mid-autumn. Nationally, regular, unleaded gasoline will average $3.41 a gallon – 18 cents cheaper than 2013's Labor Day weekend […]
* Russian, EU diplomats say Russian cut to EU is unlikely * Russia halted gas flows to Ukraine in June * EU, Ukrainian utilities try to prepare for winter disruption (Add comment from Kremlin spokesman paragraphs 10-11) Ukraine warned Europe on Wednesday that Russia could cut off gas to the continent this winter, but […]
The Nuclear Regulatory Commission approved a final rule Aug. 26 declaring that continued storage of spent nuclear fuel on the site of a commercial power plant is safe if properly managed. The rule addresses the storage of used fuel between the end of the reactor's licensed term and its final removal for disposal. In a […]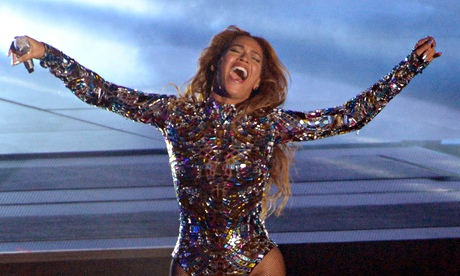 First it was peak oil, then peak beard, peak Beyoncé and peak porn. Have we had enough of the joke yet? Beyoncé hitting her peak at the 2014 MTV video music awards show. Photograph: Phil McCarten/Rex Features This is an exhilarating time to be alive. All our efforts, all our resources, our consumption and tastes are […]
Febuary 2014 Susan Krumdieck explaining (EROEI) energy returned on energy invested.