Population Growth & Tricky Ethics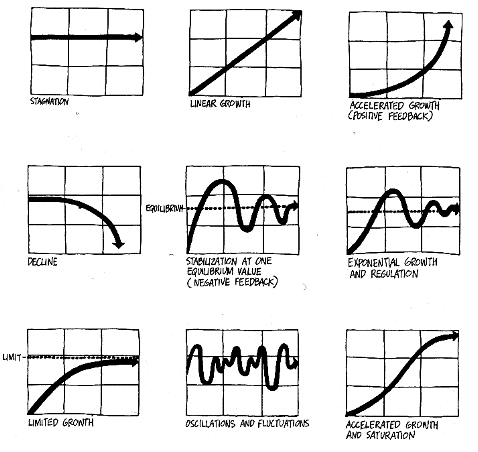 A prevailing discourse in the Green movement centers on population growth. With more people we run into more and more problems including lack of resources like arable land and potable water. Climate change will only exacerbate these already pressing problems and there will be more starvation and suffering around the world. Yet part of this discourse has disturbing undertones that often have an elitist ring to them. Because a thinning of the population is required to reach a more sustainable future, and because most of the people dying and starving due to lack of resources are located in developing countries, there is a disturbing amount of disparity and social stratification that taints the whole discussion.
If only more people in the world lived more simply, more people could live, survive, and help sustain the world. If people who have the luxury of driving a car or eating food made more conscious decisions about their consumption, more people could share in the wealth and also merely live. It seems that global climate change is synonymous with death, starvation, dislocation, and suffering that will come as a result of flooding, droughts, and other extreme weather, except not all the human population will be impacted by these changes equally. It depends on where you live and your own resources at hand.
The idea of a carrying capacity (the maximum amount of the human population the world can sustain until it can no longer) comes from Thomas Malthus, an economic philosopher of the early 19th century. Malthus was confronting with skepticism the future improvement for humanity. He noticed that throughout time a portion of every human population seemed doomed to a life of poverty. Malthus claims that "virtuous attachment" even in the most vicious societies, creates a desire for the increase of population, which in turn causes disparity because resources must be split amongst even more people and this is especially straining on the lower classes. Malthus goes on to note that epidemics, famines, and wars act as the power of the earth restraining the population of the human race.
Malthus's viewpoint is somewhat at odds with democratic ideals that suppose that we all have a right to "life, liberty, and the pursuit of happiness." It is also at odds with modern innovation, which has had the power to produce major surpluses of food in some areas of the world, and prevented epidemics at extraordinary rates with the rise of modern medicine. Malthus did argue that the solution to overpopulation could come about in two ways. These two solutions would hold the population with the limits of its resources, ensuring that everyone could live as comfortably and healthily as possible. The two checks he proposed were positive (raise the death rate) and preventative (which lower the birth rate). Positive checks include hunger, disease, and war. Preventative checks include abortion, birth control, prostitution, postponement of marriage, and celibacy. While we have plenty of hunger and quite a bit of war, safer and more productive ways of curbing overpopulation come in Malthus' preventative checks. By promoting the availability of birth control, sex education, and the availability of safe abortion clinics the birth rate could be significantly lowered in parts of the world that need it the most. While people want to have children and get married for cultural reasons, they also don't want to see their children starve. With better educational opportunities and the availability of birth control and safe sex education, the birth rate could be curbed and prevent the suffering of millions, all while allowing for the bettering of people's lives, which eliminated accusations of elitism. To support the efforts of spreading the availability of birth control please sign this petition, you will be saving the global population as well as the globe itself.