Worker shortage slows Bakken oil development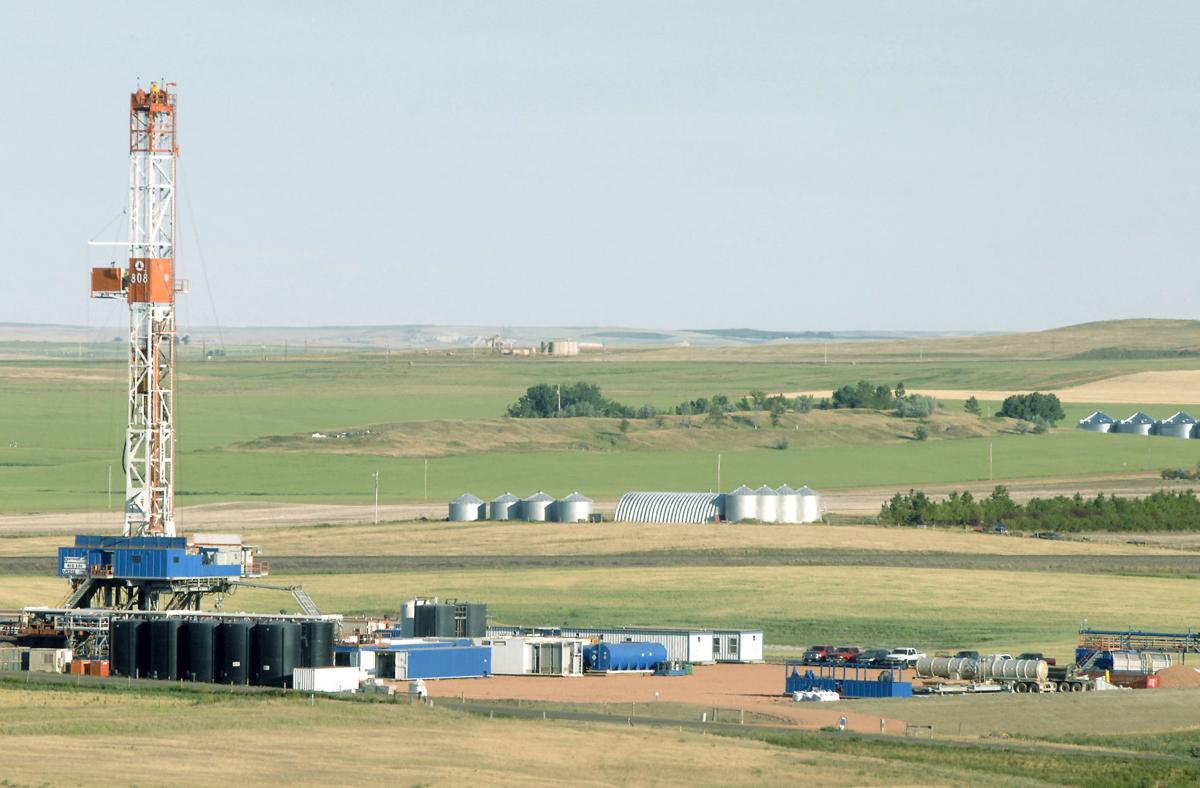 North Dakota oil production decreased 1 percent in May but remained slightly above 1 million barrels per day, according to the Department of Mineral Resources.
Oil producers are drilling Bakken wells faster than they can bring them online due to a shortage of experienced workers, Director Lynn Helms said Friday.
"There's a great amount of frustration about not being able to get the trained personnel to be able to hydraulically fracture wells as fast as they can drill them," Helms said.
The number of wells that have been drilled but are waiting on fracking crews was estimated to be 830 at the end of May, unchanged from a month earlier.
Companies planned to make significant progress on that backlog this year, but have been unable to get ahead due to a lack of trained fracking crews. In some cases, operators have let contractors go after they showed up with too many inexperienced workers, Helms said.
Oil production was 1.04 million barrels per day in May, preliminary figures show, from a record 13,876 producing wells.
Fifty-eight drilling rigs were active in North Dakota on Friday, about eight more than Helms said he anticipated for this year.
It'll be another month before statistics are available that show the impact the Dakota Access Pipeline is having on oil transportation in North Dakota.
Justin Kringstad, director of the North Dakota Pipeline Authority, said June figures will show a decline in rail transportation of crude oil, but it's unclear how much the drop will be.
In May, about one-fourth of the crude oil produced in the Williston Basin was transported by rail, or about 275,000 barrels per day, Kringstad said. Seventy percent of oil was transported by pipeline.
Helms said he's surprised that Dakota Access has not yet had an impact on North Dakota oil prices. The price of North Dakota sweet crude was $35.25 a barrel on Friday, according to a figure Helms cited from Flint Hills Resources.
The price for West Texas Intermediate crude was more than $46 a barrel on Friday, according to Bloomberg.
Helms said he expects the price for North Dakota sweet crude to be within $6 or $7 of the WTI price with Dakota Access making transportation costs more competitive. The 1,172-mile pipeline ships oil from the Bakken to Patoka, Ill., en route to refineries in the Gulf Coast.
"I thought that with DAPL firing up in June that by now we would see that differential shrink," Helms said. "That's going to take some more research."
Kringstad said he thinks it will take longer for Dakota Access to affect oil prices.
"I think it's going to take six months, it may even take up to a year, before we really settle into what the new normal is going to be with that system in service," he said.
Natural gas production increased 1 percent in May to an average of 1.85 billion cubic feet per day, hitting another all-time high, according to the preliminary figures.
The percent of natural gas flared in May was 10.1 percent, relatively unchanged since April.