US oil production will continue increasing slowly,
1
returning near the previous peak by the end of the year.
2
US oil price will continue at about the same $75 level
3
until storage returns to average levels.
4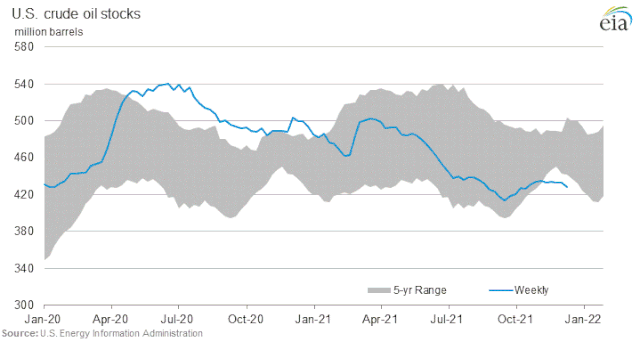 We haven't seen the peak
5
yet but we're getting peaky,
And as I've always said, it ain't demand peak either.
6
US shale growth is mostly Permian and right now mostly shooting DUCs
7
More money won't come to oil investment
8
so LTO growth will be slow.
9
If you go to sites that talk about peak oil, they are speculating both RU and KSA are close to peak and the US is within a few years. KSA is always just a month away from crashing though, LOL
Russia on the other hand might have already
10
Moscow Times

wrote:... Russian oil production might never recover to pre-coronavirus levels, the country's Energy Ministry has forecast, according to the Kommersant business paper.

In a strategy document outlining prospects for Russia's critical oil and gas industry, the government said its "base case" — or most likely — scenario, is that Russia's oil production will never again hit the record levels recorded in 2019.
It is the Moscow times but I'll go with it...
In other news:
Stock market will fall 10% or more
11
Real Estate sales will fall: higher rates, Fed tightening, people hunkering
12
But RE prices will stay up because of out-migration from cities, especially 2nd homes—rural!
13
Omicron will kill more Republicans in the biggest surge yet via much higher R even though lower mortality,
NPR
14
Everyone else will just get on with it, masked, vacced, etc
14
But Rs will retake congress,
16
even though trump announces for '24
17
.
Rs will practice overthrowing democracy in the fall election and be successful in places...
18
...
After that last one my crystal ball gets all dark and smokey.
Start WAGing...NOW!