The Saudi prince of oil prices vows to drill 'every last molecule'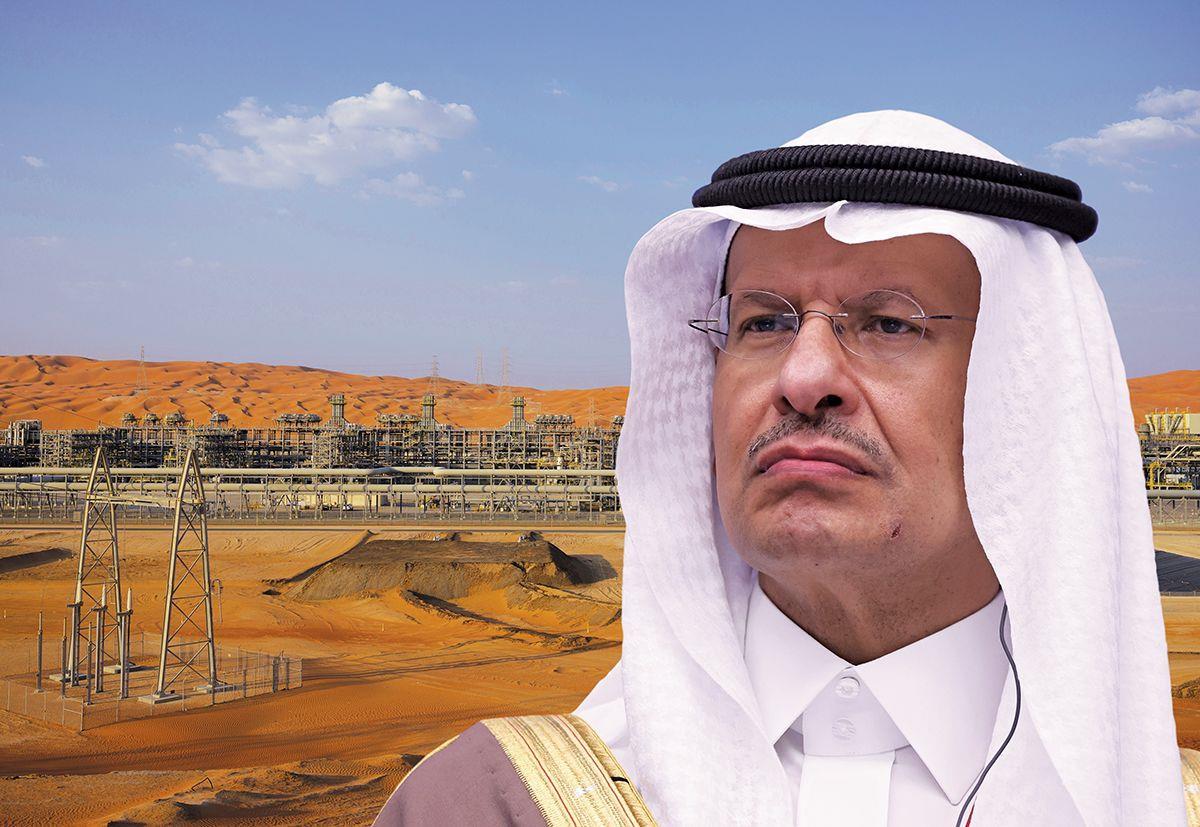 A Boeing 767 passed over the Red Sea, turning east into Saudi Arabia. A commercial version of the aircraft can carry around 260 passengers. Inside, Saudi Energy Minister Prince Abdulaziz bin Salman and a dozen or more aides were on their way home from a tumultuous meeting at OPEC's headquarters in Vienna the day before.
For most of the journey, the jetliner followed its expected route over Eastern Europe, the Mediterranean and Egypt. This was a path Abdulaziz flew several times. As oil minister from 2019 and a royal student before that, he has attended almost every OPEC meeting over the past 35 years.
But on March 7, 2020, this flight was not normal. What happened afterwards was not the same.
The decisions Abdulaziz made over the next 24 hours exposed a new Saudi oil policy—boulder, less constrained by Washington, a violation of the growing global consensus on climate change, and more centrally controlled by the royal family, including his half-sisters. One of the brothers was also involved. Crown Prince Mohammed bin Salman.
He also reflected on what Abdulaziz sees as his destiny: to make sure the last barrel of oil on the face of the earth comes from a Saudi well. As he said during a private event hosted by Bank of America Corp. in June, according to a person familiar with the meeting, "We're still going to be the last person, and every molecule of hydrocarbon will come out."
All of this has had a huge impact on the world's energy markets at a time when Abdulaziz and Saudi Arabia seem to be on the wrong side of history, building a fortress to protect oil. Abdulaziz, the first member of the royal family to become the state's energy minister, is the most important single figure in the oil market today. As influential in global economic terms as few central bankers, they have repeatedly taken bold, successful moves to control markets, manage the flow of oil supplies, and prop up prices.
But a hostile OPEC+ meeting in July showed just how difficult it would be for Abdulaziz to steadily claw his way into an era when oil-producing nations—their self-interests often in conflict—are contemplating the future of declining oil consumption. Huh. By the time OPEC+ ministers called by videoconference, resurgent demand had pushed crude prices up 50% this year. When the talks failed, oil prices rose to their highest level in more than six years.
It took Abdulaziz two weeks of behind-the-scenes diplomacy to resolve the impasse, eventually leading to a deal that followed his classic blueprint: everyone left face included, even if some of the future production. The goals may have increased credibility. "Building consensus is an art," he told reporters after the meeting, refusing to elaborate. "Why should I disclose it? It's an art, and we keep it among us. We call it a state secret." QuickTake: How OPEC+ averted a new crisis in the oil market?
Abdulaziz's time as energy minister since his appointment in September 2019 has probably been the most cramped and consequential period in the history of the Saudi oil industry, which was affected only by the first and second oil crises in the 1970s. Abdulaziz did not agree to an on-the-record interview for this article. Businesshala Markets reconstructed his tenure as minister and his rise to get there through interviews with diplomats, advisers, businessmen and current and former Saudi, OPEC+ and US officials.
Following the OPEC+ meeting in Vienna in March last year, Abdulaziz and his retinue boarded their waiting jet-registration number N767A and mounted their tails—and took off. An Oil World geek monitoring a plane's radar signature on a real-time aircraft tracking website would know something was wrong. The plane did not land in the capital Riyadh, where the Ministry of Energy and Abdulaziz's residence are located. It continued to fly over the Saudi desert, sometimes over the gas-broken dark oil fields and then to the Persian Gulf coast.
At 3:35 pm that Saturday, the jet landed at King Abdulaziz Air Base, a military complex near Dhahran in the heart of the state's petroleum industry. Abdulaziz headed straight for the headquarters of the national oil company, Saudi Aramco.
The surprise affair of Dhahran was inspired by an incident in Vienna the day before. At a special OPEC+ meeting, Saudi Arabia and Russia (+, as it is not a member of OPEC) clashed over how to respond to the worldwide coronavirus pandemic.
Eager to avoid reducing production, Moscow preferred a wait-and-see approach. Riyadh wanted to cut production—immediately. Through their association with refineries around the world, the Saudis quickly recognized that the Covid-19 outbreak was going to cause economic devastation, and they wanted to stem the fall in oil prices.
The meeting ended without consent. Unluckily, the then Russian Oil Minister Alexander Novak later told reporters, "Given today's decision, all OPEC+ countries have no obligation to cut production from 1 April." Now all eyes were on Abdulaziz. Asked if Saudi Arabia would follow Russia's lead, he told reporters, "I will keep surprising you."
Not for long. The drive from the airfield to the Aramco campus takes about 15 minutes. Abdulaziz's crew may have overtaken Dammam number 7, known as the "Prosperity Well" because of the commercial discovery of petroleum in Saudi Arabia on the day it struck oil in March 1938.
Over the years, the Saudis came to believe that they should always work closely with other oil producers and not unilaterally. Now, Abdulaziz had decided to suspend that rule, if only for a short time, to make a point – we are in charge of managing the oil market – and to teach Russia and its President Vladimir Putin a lesson, whose power depends in part on the oil revenue of their country.
Once inside Aramco's main administrative building, Abdulaziz did something shocking and counterproductive to someone who had signaled in Vienna that he supported production restrictions: He asked the world's largest energy company to maximize production. ordered to level up. The next day, with oil markets closed for the weekend, Saudi Arabia launched an all-out price war. It announced it would begin pumping 12 million barrels a day, a more than 20% increase from a month earlier.
For energy markets, this was the equivalent of a nuclear first strike. In order to sell such large quantities to the market, Aramco slashed the price of its oil, offering refiners the biggest discount ever. The price cuts for European oil refineries were particularly large, hitting Russia's traditional market the hardest.
When oil markets reopened on Sunday evening, Brent crude, the global benchmark, fell nearly 25% within seconds – the biggest one-day drop since January 1991 during the Persian Gulf War. The carnage extended beyond the oil market. The MSCI World Energy Sector Index—a basket of major petroleum companies including Exxon Mobil, Chevron, Royal Dutch Shell, Total, and BP—falled nearly 19%, its biggest one-day drop ever, bringing the share price to $330. Destroying Billion. During the next week, the index lost another $400 billion.
Panic spread in the White House. Saudi Arabia had not informed Washington about its production bombings, which surprised the CIA and US diplomats in Riyadh, breaking decades of close cooperation, according to Victoria Coates, the White House's deputy national security adviser at the time. was. The administration of President Donald Trump, who viewed the US oil industry as a strategic and political asset, was in for a shock. "It was uncharted territory," Coates says.
The oil industry and the countries dependent on it were staring into the abyss of falling prices. This included, of course, the Saudis, who had just shown that they were ready to shoot themselves in the foot to get back production and prices to what they believed to be sustainable levels. The scenario, risky and cynical as it was, was unfolding as Abdulaziz intended: create enough pain to quickly bring everyone around the negotiating table.
Enter Trump. During the first week of April, he gathered top US oil officials at the White House. "We'll work on it, and we'll get our energy business back," he said. "I'm 1,000% with you." Trump arranged a series of phone calls, including a crucial conversation with Putin and Saudi Arabia's King Salman – bringing together the three countries, which at the time produced more than 40% of the world's oil.
On 12 April, after 36 days of hostilities, Riyadh and Moscow agreed to the deepest oil production cuts in history, pacifying markets and torpedoed Russia's refusal to halt production a month earlier.
Trump's intervention was a gift to the Saudis. As a presidential candidate, he sometimes criticized the regime, which he said treated women as "slaves" and "kills homosexuals." But as president, he fostered warm relations with the world's largest US arms buyer. Riyadh was the first stop on his first foreign trip as president. He supported the War of State in Yemen. He took the side of Saudi Arabia after his own intelligence community was involved in the 2018 killing of Saudi-born American resident and journalist Jamal Khashoggi, Crown Prince Mohammed.
And now Trump has facilitated the oil deal Saudi wanted. "What happened in April is helping us," Abdulaziz said of the agreement via video link at the annual Robin Hood investor conference last October, according to a person…