Dream On, OPEC – The US Will Never Act Like A Cartel
Apparently, the United States is out of sync with the rest of the world – which some might argue is good – because tight oil producers didn't cut back when OPEC finally managed to address market volatility.
Deon Daugherty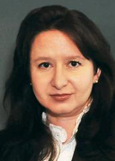 Senior Editor, Rigzone
OPEC Secretary General Mohammed Barkindo called out the United States as outside the "global trend of de-stocking" its production, during his April 27 remarks in Paris to the 18th International Oil Summit.
Since its agreement in late November, a step that occurred after a number of fits and starts, OPEC agreed to cut its production by 1.2 million barrels per day (MMbpd). That was in response to dismally low oil prices that had spiraled downward for at least a year. The move has had mixed results as far as increasing global crude prices, but experts generally believe the goal of reducing inventories is heading in the right direction.
"The U.S. has evidently not been reflective of the rest of the world, given rising production there in the first quarter of 2017, but even [there] the market has now witnessed three consecutive weekly crude stock draws as refinery utilization has risen," Barkindo said, according to a text that OPEC released.
It wasn't the first time Barkindo has taken a subtle jab at the United States. In December, Barkindo told the Center on Global Energy at Columbia University that the future will be one of increasing energy interdependence.
"We do not live in a world of independent energy nations," he said at the time. "In the context of this vision, OPEC sees benefits in exploring and initiating an energy dialogue with the U.S. We believe this engagement is vitally important to all."
It's true that production at shale plays across the United States has increased in recent months. However, it's just as true that production in the United States declined well before OPEC took its head out of the sand and realized hoarding market share wasn't a great long term plan.
From 2015 to 2016, oil production the U.S. Lower 48 declined 6.1 percent – about 55,000 barrels per day – for an average production total of 8.39 MMbpd at the end of the year, according to the U.E. Energy Information Administration (EIA). OPEC's cuts began in January.
Producers in the United States didn't need a decree from on-high to respond to the market. There was too much global supply. Oil prices declined – and then declined again. They pulled back on production.
"It was absolutely market-driven production cuts," Dave Pursell, managing director and head of macro research at Tudor, Pickering, Holt & Co., told me during a recent chat. "No, the U.S. will never exhibit cartel-like behavior. But if we do, then something has massively gone wrong in Washington."