A Closer Look at Drilling the ANWR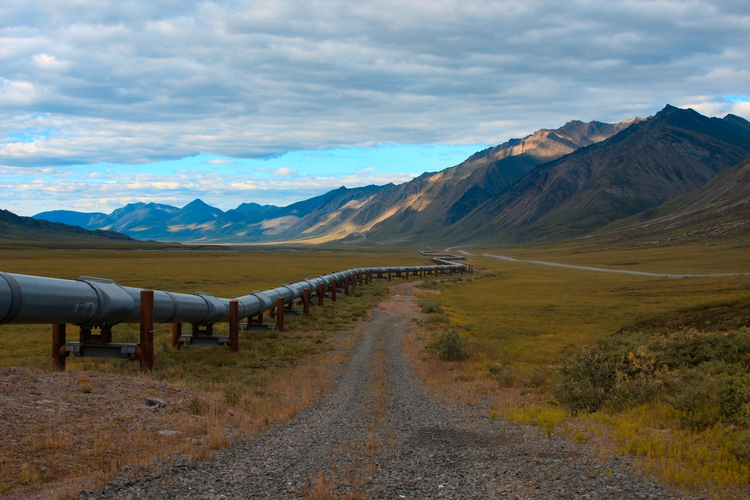 The passage of Public Law 115-97 in December 2017 required the U.S. Secretary of the Interior to administer a competitive oil and natural gas program for the leasing, development, production, and transportation of oil and natural gas in the Arctic National Wildlife Refuge (ANWR). Prior to the Trump Administration's decision to open up the area, the ANWR was essentially under a drilling moratorium.
The ANWR is located on the northern coast of Alaska, east of Prudhoe Bay and the National Petroleum Reserve-Alaska (NPRA). The coastal plain covers 1.5 million acres and is about eight percent of the total area of the ANWR. In 1998, the U.S. Geological Survey (USGS) estimated that this area held about 10.4 billion barrels of oil.
According to the Energy Information Administration (EIA), ANWR production probably couldn't begin until 2031 because of the time needed to acquire leases, explore the area, and develop the necessary production infrastructure. It's assumed that fields would take three to four years to reach peak oil production, after which they should maintain peak production for three to four years, and then decline until they reach a point where they are no longer profitable.
The EIA also looked at how the oil obtained from the ANWR would make its way to the U.S. The 41-year-old, 800-mile Trans-Alaska Pipeline System (TAPS) currently hauls about 500,000 barrels/day to southern ports. Ships then take it south, with about 80 percent of Alaska's oil refined in Washington or California. This new source could present a new dynamic, as it's also estimated that the oil taken from the ANWR will be a lighter crude not ideally suited for West Coast refineries.
Additionally, the potential impact of electric cars and government mandates for more fuel-efficient vehicles could cut the demand for gas, which would impact oil needs. Combined, these market factors could produce a situation where the oil extracted from the ANWR is neither refined nor used in the U.S. It may actually end up making more sense to export this oil if U.S. demand drops and the crude oil can be refined more efficiently by another country.