Introduction
In a recent article I highlighted a company that was developing a large prospect called Alpine High in the Permian basin. The company was Apache (APA). The article discussed some of the merits of the project, and resulted in a buy recommendation from me. That recommendation looks good at this point, particularly in light of the topic discussed in this article. APA shares have advanced some 13% in the last couple of weeks.
With the frenzy of development in the Permian, a few glitches and gremlins have come to light. Rail transport for Wisconsin sand to the Permian has gotten a fair amount of ink recently. Water management for fracking has been discussed at length as well. Now we have an emerging issue with pipeline transport for the natural gas that is commonly produced along with the oil.
There's just not enough space in existing pipelines currently for the gas that is being marketed. This is depressing prices for gas in the West Texas WAHA Hub, and it may lead to a slow down in drilling as Permian operators often rely on production from one well to finance drilling another.
In this article we'll examine this situation a little more closely.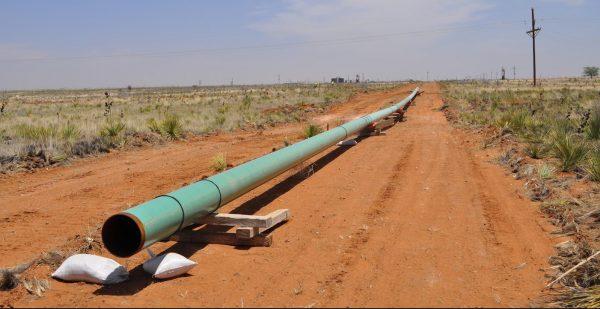 Tool Box Talk
In an article carried in Rigzone recently, the lack of pipeline capacity was singled out as being a possible limit to growth in this area. I view this as being transitory; several new pipelines are being built. Still it might dampen expectations for some companies focusing in this space.
Let's spud in
The Permian typically produces a fairly light oil, somewhere north of API 40 gravity, and commonly the associated gas constitutes as much as 60-70% of total production. This is due to the shallow basinal deposition characteristics of the major basins in the Permian. The kerogen accumulated in the Permian sediments is commonly Type II, and III. It originated primarily from the marine life-plankton, that lived and died in the shallow Panthalassic sea intrusion that was extant in the Permian about 300 mm years in the past.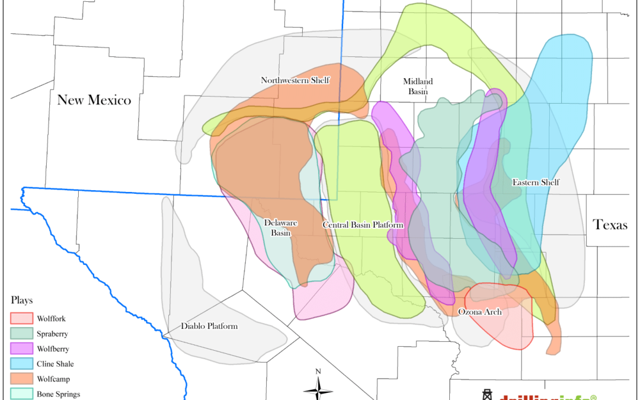 The problem this creates, naturally, is that natural gas is more difficult to deal with than oil. In the early years of oil exploration and production it was just flared-burned at the well site. Waste like that is now limited by regulators, but the problem still remains.
The good news is that relief is on the way. The bad news is that it could be a year and a half away at the earliest. Kinder Morgan Inc. (KMI) is constructing a 36″ line called the Gulf Coat Express, and is forecasting it to begin operations in late 2019. Forecasts of pipeline start ups have been notoriously sketchy of late, so we'll take this date with a grain of salt.
Under the heading of more good news, the industry is keenly aware of this lack of capacity. See below for details.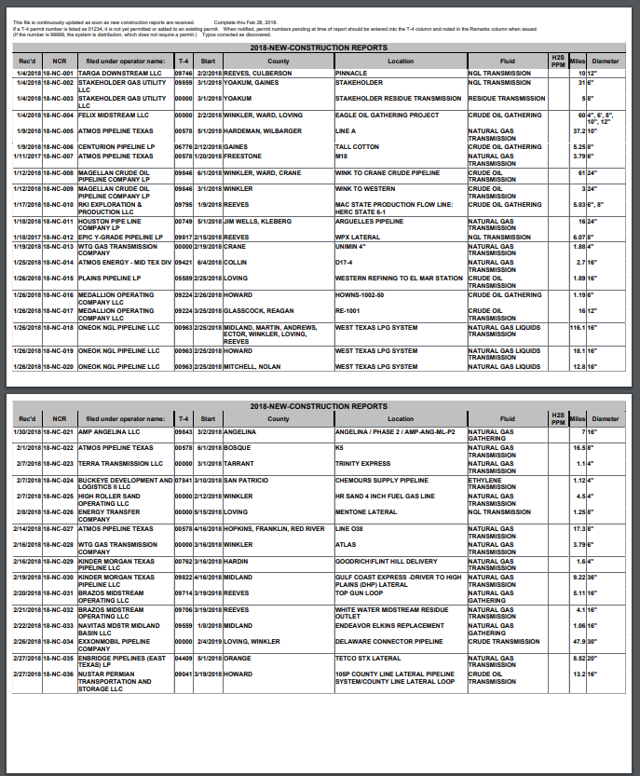 Your takeaway
Bottom line: Things will probably get worse before they get better. You seem to hear that a lot in the energy industry these days, I know. But, be of good cheer. Better will get here at some point. We just need a little patience.
Companies that have had the foresight to contract early with these new transmission lines will find ready capacity to take their gas. One of the companies that I am thinking of here is Apache. They have already contracted space in the Gulf Coast Express with KMI for the gassy output expected from Alpine High. Other forward thinking Permian operators include Pioneer Exploration (PXD), and Exxon Mobil (XOM).
You can see from the Tx RRC report pasted above that other gas pipelines are under construction as well. They also are likely fairly well subscribed with carriage contracts.
Every industry has growing pains, and it is growth we are discussing. So, if you are invested in, or are looking to invest in companies that depend on this activity continuing, your money is safe, in my view.