yellowcanoe wrote: if we really want to eradicate this virus as much as possible and reopen the world to travel we need to help third world countries vaccinate their people.
Not really.
For decades now western travelers have been getting vaccinated for various pestilential tropical diseases and safely traveling to those regions where the local population isn't vaccinated. For example I've personally been vaccinated for yellow fever and other things on my various trips to New Guinea, Indonesia, central Africa, etc. and I was able to safely travel in areas where the local population is being affected by a range of nasty diseases ----- and thousands and thousands of other travelers did the same thing for many years before the China virus emerged.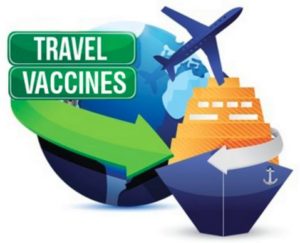 When you are vaccinated for a disease, it is safe to travel in areas where people have that disease. Thats why people are required to get travel vaccinations before traveling to some countries
The whole idea that you have to totally eradicate a disease from the world before people can safely travel again is just silly.
The US and other countries are being extremely generous and have committed to spend billions on various programs to vaccinate people for covid in third world countries...but lets not pretend that this is necessary to make travel safe. Its being done for primarily for humanitarian reasons. It would be nice if the world could find a way to eradicate covid and all its variants everywhere in the world, but that is unlikely to happen.
Cheers!