Pops wrote:Just to recap, one of the largest oil companies in the world just announced its oil production is in decline, not that nobody wants its product, not that it is buying up competitor's resources, but that its oil production has peaked:

Shell said its oil production has now peaked and will decline by up to 2% each year, with "traditional fuel" output expected to fall 55% by the end of this decade.

This ain't some boutique producer

Shell is making a really smart marketing move if you ask me. It is perfect timing with the demand collapse from the plague giving cover and Biden coming back strong against carbon. To use

decarbonization

as cover for what seems inevitable decline is ballsy, remember

Beyond Petroleum

and the freakout it created here? BP was as surprised by LTO as anyone, LOL. This is along the same lines except no between the lines interpretation is needed, you do have to read the lines though.

.

Shell website:

https://www.shell.com/media/news-and-me ... ategy.html

Some other stories:

https://www.ft.com/content/2aed103b-6d1 ... de2b928de9https://apnews.com/article/shell-plans- ... 7847274395
Excellent post, Pops.
Shell and BP and Total are now officially downsizing their oil exploration efforts and trying to transmogrify their companies into somether other than oil companies.
Big banks are refusing to lend to oil companies for exploration and oil development.
The Biden administration is refusing issue new leases and drilling permits on federal lands.
The stars are all aligned for oil production to peak and the world to change into ECOTOPIA.....
Except.....for two things........
(1) State-owned oilcos in China, Russia and Saudi are going full out to produce more oil....
and
(2) Its easy for western governments and banks to refuse to support oil development when oil prices are low......but let oil prices to rise to some critical level....say $80-$100/bbl......and the public is going to start screaming for cheap gasoline for their giant pick-up trucks and political pressure will grow for MORE oil drilling and MORE leasing. Then we'll see how committed the Biden administration really is to cutting oil production. Will they stick to their policies restricting oil production, or will they flip flop and return to the "drill baby drill" policies of the Obama administration that led to a huge expansion in drilling and the TOS oil production GROWTH of the Obama years?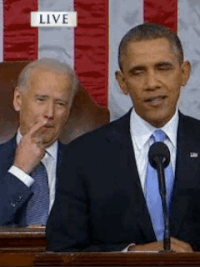 When oil prices go up will Biden stick to policies restricting oil production, or will he flip flop and return to the "drill baby drill" policies of the Obama administration?
Cheers!