In November Peak Oil has celebrated its second birthday.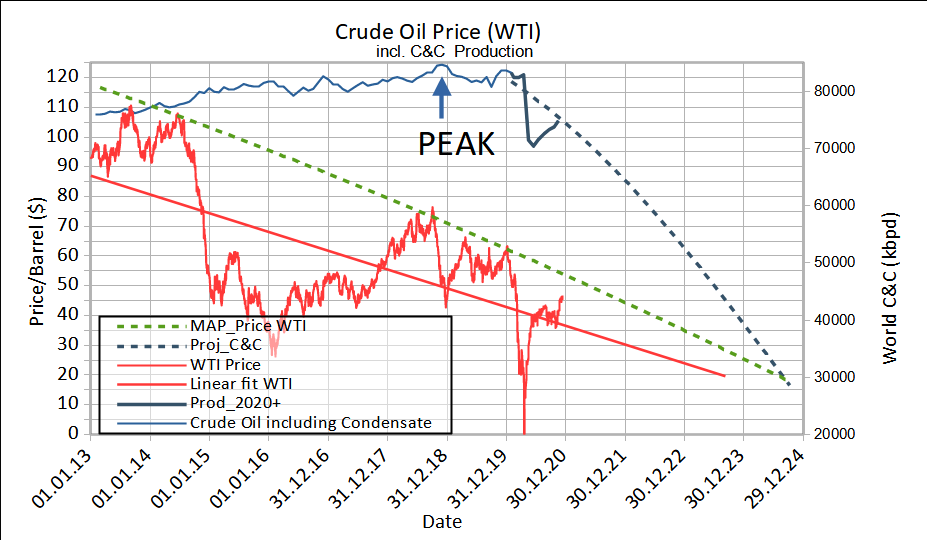 The projection for the oil price is now about two years old and valid.
My projection for oil production is only 7 months old, but still valid.
It's the thermodynamics, stupid !
(
https://limitstogrowth.de/wp-content/up ... _EN_09.pdf
)
Oil is bought in a world economy only if a profit can be generated with it. No profit, no oil consumption. So, based on thermodynamics, a second statement can be made:
It's the economy, stupid !