Re: Happy Talk
Posted:
Tue 31 Mar 2020, 18:19:55
They shut down all the downhill ski areas in Alaska due to the virus, so I dragged out my old cross-country skis and I'm going out cruising on the university trail network once a day. Our temps are up in the 20s now, and its very sunny and pleasant to go gliding down the slopes and climbing up the hills......and its a great work-out.
AND the university is closed and the trails are just about empty, so keeping social distancing is easy. For some reason the university staff just set new track and I had a world class XC skiing course just about to myself this morning.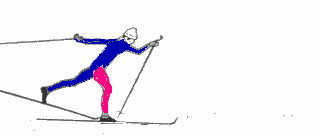 Cheers!