Several news outlets are reporting on Paul Manafort copping a plea today in the E. Barrett Prettyman Courthouse which is the Home of the US District Court and the US Court of Appeals in DC. This is an older photo. Watching the news reports, it actually looks worse than this: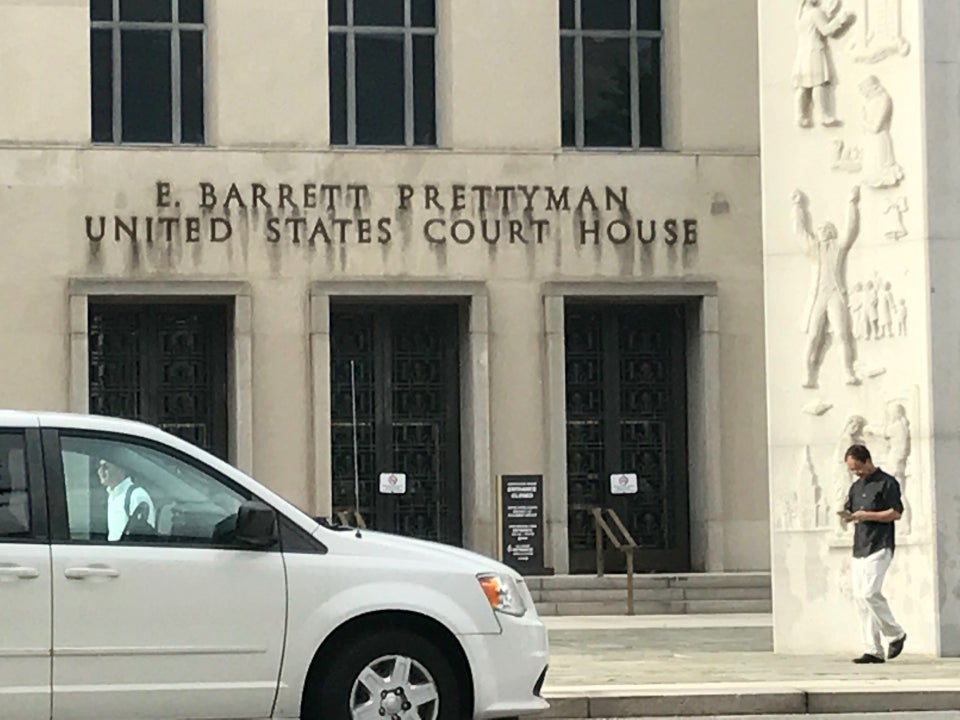 I'm just wondering why the US Government can't see its way to cleaning up one of its most important courthouses. No funds? Nobody noticed or cares? How much of our most prominent infrastructure is in decline while we bicker over stupid stuff?
Edit (from Wikipedia):
It was listed by the National Register of Historic Places[3] and is a contributing property to the Pennsylvania Avenue National Historic Site. It was renamed in 1997 in honor of E. Barrett Prettyman, the former Chief Judge of the U.S. Court of Appeals for the District of Columbia Circuit.[4]
Seems the National Park Service may be responsible for exterior upkeep. Says alot.