Cog wrote:Greta has influenced people alright. Just not in the way that climate activist think.
You'll have to debate that with NATURE.
The most prestigious scientific journal in the world just named Greta Thunberg to their list of the
10 people who most mattered in science
in 2019.
prestigious-science-journal-names-greta-thunberg-to-top-10-most-influential-list
Not everyone accepts the value or the validity of scientific research, often for religious or political reasons. Nonetheless, this is a notable honor for Greta and, at least from a scientific perspective, a very prestigious endorsement of what she has been saying.
Here is NATURE's statement on Greta, one of their top 10 in science for 2019.
At a US congressional hearing on climate change in September, Greta Thunberg slid a slim bundle of papers across the table towards lawmakers. It was a special report from the Intergovernmental Panel on Climate Change, predicting dire consequences as the world warms. "I don't want you to listen to me, I want you to listen to the scientists," she told the legislators. "I want you to unite behind the science and I want you to take real action."

Scientists have spent decades warning about climate change, but they couldn't galvanize global attention the way that Thunberg did this year. The Swedish 16-year-old has outshone them — and many are cheering her along.

"Some may wonder why a teenage girl should get more credit and attention for publicly lamenting a well-known dilemma than most climate researchers get for years of hard work and effort," says Sonia Seneviratne, a climate scientist at the Swiss Federal Institute of Technology in Zurich. But Thunberg is candid and her outrage unvarnished, and that is powerful, says Seneviratne. "As scientists, we normally don't dare to express the truth in such heartfelt simplicity."

Many researchers hail Thunberg in particular for focusing attention on climate change and its catastrophic impacts. What she has achieved should motivate climate researchers to carry on with their science despite slow political action, says Seneviratne.

"Greta has inspired scientists along with activists and policymakers," says Angela Ledford Anderson, director of the Climate and Energy programme at the Union of Concerned Scientists in Washington DC. In July, German Chancellor Angela Merkel announced sweeping measures to reduce carbon emissions, and acknowledged that the protests Thunberg ignited "drove us to act".

But perhaps Thunberg's biggest influence will be on the next generation of scientists, Anderson says. "Her mobilization of young people shows the rising generation expects science to inform policy," she says, "and may inspire many to become scientists themselves."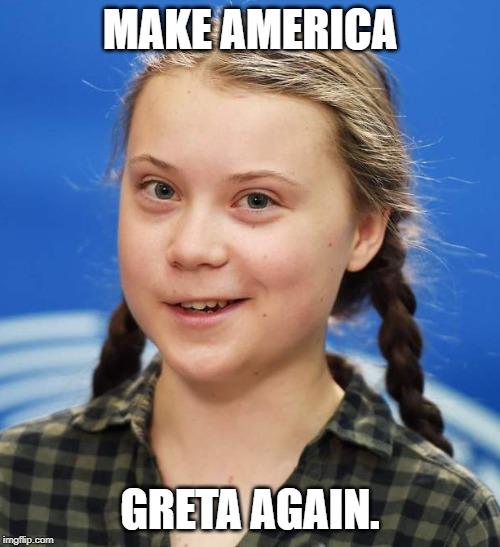 Cheers!