I'm not convinced we've reached peak. What with the various political and market manipulations afoot, a pandemic, possible resultant recession, ongoing shale troubles, etc, etc, the fog is deep.
Having said that, for the purposes of discussion, let's stipulate that peak is past. Seems reasonable since outside KSA, RU, USA everyone else seems to have peaked and since 2017 have declined about 6%, Ron says C+C is past, EIA and IEA projecting it not recovering next year at least.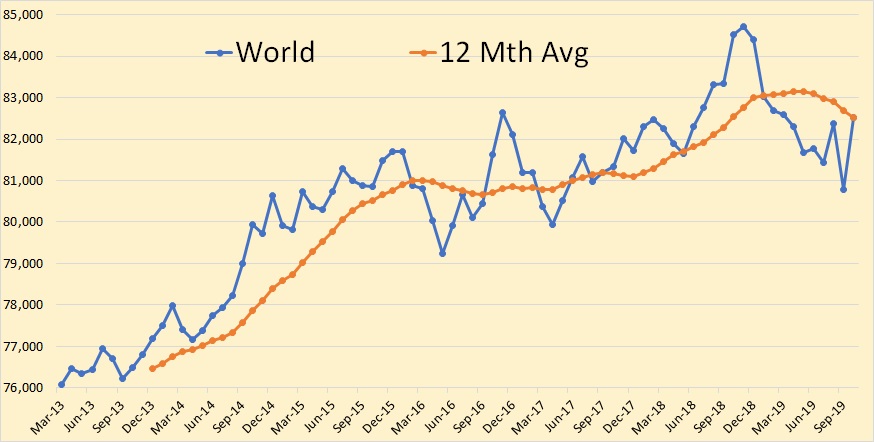 http://peakoilbarrel.com/opec-january-p ... on-data-3/
Let's further stipulate that this from EIA (h/t globalpeak.info) indicates the nature, if not the reality of the future, namely demand exceeding supply—notice the red bars indicating continous stock draw all next year.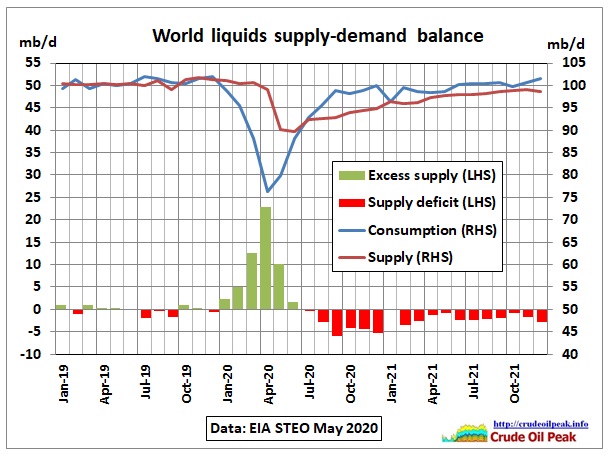 And IEA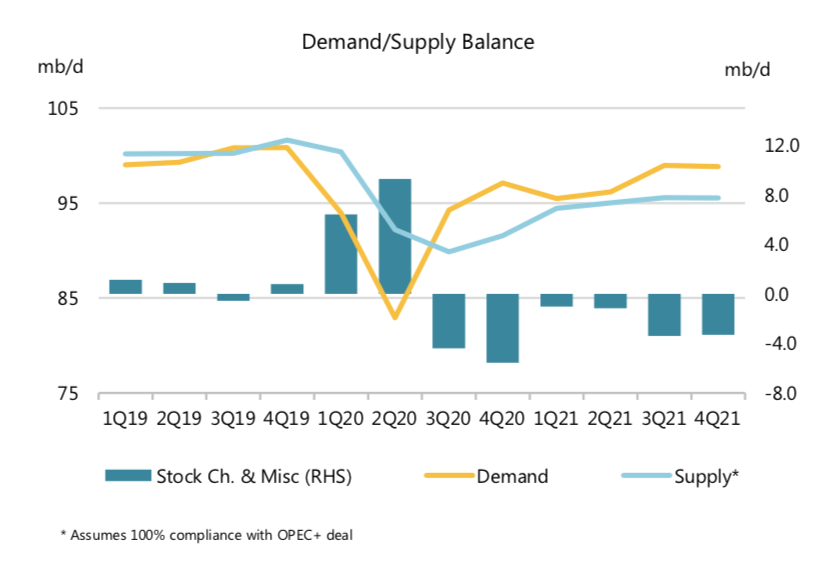 And finally, lets just say that supply never catches up to demand. In the real world, that's all that matters. When the market wants just one more barrel than can be supplied, the bidding war starts and doesn't stop until enough buyers are eliminated to balance the market. The "want" is still there, it's the ability to pay that is the limit. Of course with high price comes increased capital for drillers to drill and frackers to frack but let's just imagine the point of diminishing returns.
No other stipulations, just high price on limited supply.
What happens?
What do "people" do?
What do you do?
.