SeaGypsy wrote:Can't argue with that. What's most amazing about Rossi though is his history with Petroldragon, & his ECAT scam having fully occurred in the smart phone era. A near moron could find in a few clicks there was extremely strong evidence this guy is a total fraud with no morals, yet his new con garnered many millions. It's near unfathomable. Reminiscent of a certain Bible character, 'Saint' Paul, or Saul.
SeaGypsy blames poor Rossi for his little ecat scam will being totally oblivious to the fact that the Large Hadron Collider is a TOTAL SCAM...see here...all of Particle "Physics" is just one big scam. Dozens of nobel prize "winners" have turned the nobel into a worthless piece of paper:
shall argue in my book that particle physics, as practiced since 1930, is a futile enterprise in its entirety. Indeed physics, after the groundbreaking findings at the beginning of the twentieth century, has undergone a paradigmatic change that has turned it into another science, or better, a high-tech sport, that has little to do with the laws of Nature
http://blog.alexander-unzicker.com/?p=57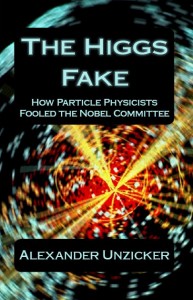 This scam wasted trillions of dollars.
Other scams like the ITER Fusion Experiment Scam and The "National" "Ignition" Facility scam waste 100's of billions.
Apparently, this doesn't bother SeaGypsy. Only Rossi' ecat is worthy of anger.
HAAHAHAHAHAHAHAA