Outcast_Searcher wrote:Something I noticed last night and carried into today. Since Friday, crypto-currencies have generally been trading in correlation with the US stock market (day to day, anyway).

Coincidence, or a statement of overall confidence?

I hadn't really thought of crypto-currencies generally reflecting global stock market exuberance in 2017 overall. I'd assumed that was a completely different thing.

I suppose this adds to the evidence that much or even almost all crypto trading might just be short term speculation, instead of some core belief that (for example) Bitcoin will change the financial world -- mirroring the basic idealism of, say, big time Tesla fans.
Commodities are also tracking each other fairly closely, especially oil and P metals.
Oil is black line.
Vs. Gold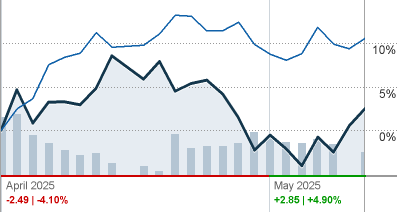 Vs. silver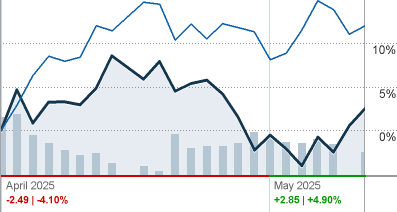 Seems sentiment is a cross-market thing.