I've observed that doomer attitudes towards green-tech have shifted in a big way from 10 years ago vs. today..and I think I know why.
10 years ago we were still living in the G W Bush administration. Doomers were talking about Iraq as a resource-war and spinning tales of how Chevron (and the automakers) conspired to retard the adoption of electric cars (Cobasys patent on NiMh).
Meanwhile, the alternate scenario was offered, symbolized by the Hirsch Report, one in which we aggressively decarbonize. Even during the 2008 election, spurred on by high oil prices, the GOP candidate, John McCain, despite bringing in Sarah "Drill Baby Drill" Palin, offered up some surprisingly progressive measures, many of which have come to pass under Obama, only to be attacked by Tea Party Republicans in a way that only makes sense because of the subsequent oil price crash.
Anyway, 10 years is a long time and the world has changed. That's why there are so few doomers left chattering about doom on hangouts like this. Those who ARE still chattering have had to change their tune, but since this happened gradually, they may not be aware that they HAVE in fact changed their tune.
10 years ago most doomers were strong proponents of EVs. This was back when a lot of the derision was reserved for things like corn ethanol and hydrogen fuel cells. And again, it helped that they could cling to mustache-twirling narratives, namely the evils of GM, Cobasys, etc... The narrative was this:
"Our salvation from being slaves to oil is being denied by corporate interests and corrupt government."
But now what kind of world are we living in?
There's nothing that magical about getting an EV. The availability of minimum viable people-movers to get people to work and back without gasoline is a done deal. CAFE standards, a grudging admission of AGW, and catalysts like Tesla are pushing the industry where doomers said they wanted us to go 10 years ago.
So that SHOULD make doomers happy, right?
Wrong.
A doomer can't be a doomer unless the world can be separated into two buckets, the red pillers and the blue pillers, and the world must collectively commit suicide through its addiction to fossil fuels, otherwise the doomer's role as judge and jury of modern culture would be threatened.
So now, ironically enough, doomers seem to be more interested in naysaying companies like Tesla in a way that, on the surface, sound no different from paid big-oil shills that would like to discourage people from buying into them.
How do you reconcile this shift?
A doomer must hold onto the central tenets of the cynicism, which is that nothing good can ever happen in the world. If there's a glimmer of hope, find some way to KILLJOY it so that people see the glass as half-empty.
So the funny thing is that the same doomers who, 10 years ago, said they wanted all this green tech, now that it's starting to happen, don't seem very happy. So what that tells me is that they NEVER wanted these things to happen even back then. They just wanted to paint the world in a negative light.
So now the new narrative goes something like this:
"The world sucks because BAU is still standing and I hate the decadence and immorality of 1st world culture."
It's kind of a hellfire and brimstone attitude, like Sodom and Gomorrah, the end will come because people's lifestyles are too wasteful and decadent. When or how is anyone's guess, but people will get what's coming to them, because...doom.
And this is the visual for it: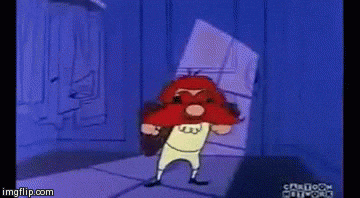 So there you go. Doomerism, circa 2016.
This is kind of an update of the psycho-analysis done by JD way back when here:
http://peakoildebunked.blogspot.com/200 ... edlot.html