India's Insatiable thirst for oil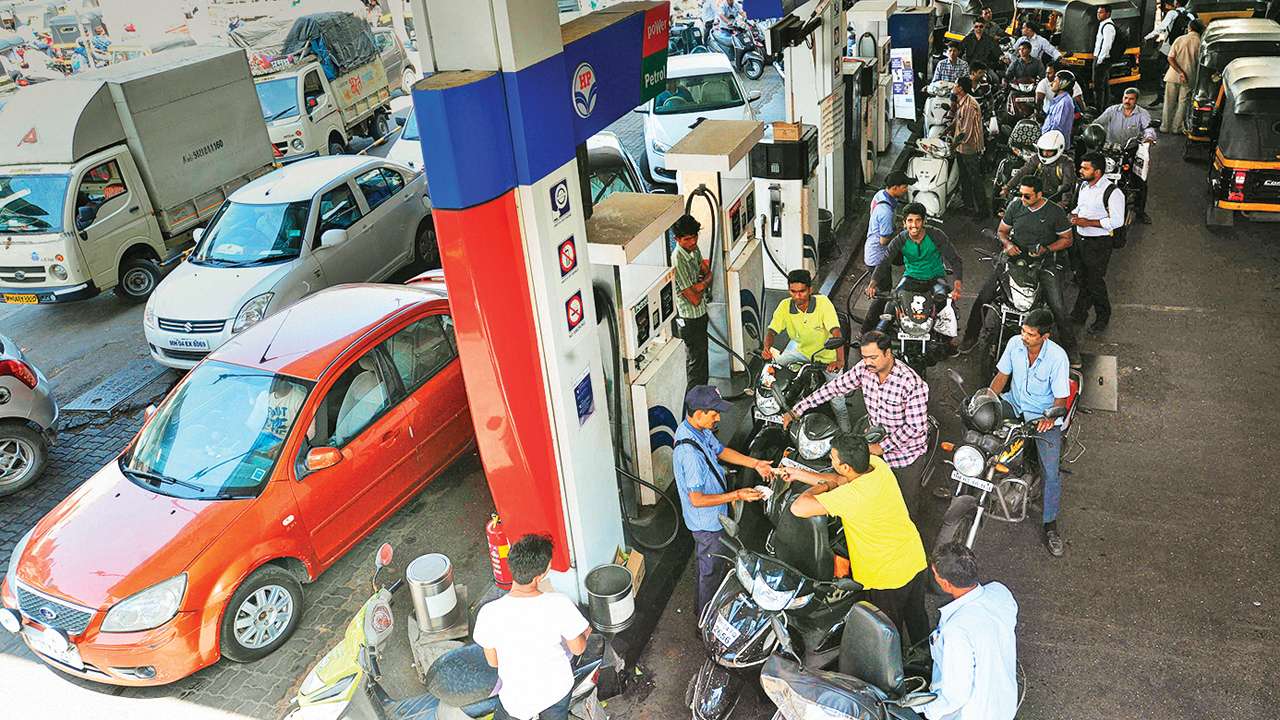 In the Eighties, consumption of oil was the highest in Europe followed by North America. European oil demand, more or less, remained stagnant over the last 15 years, whereas Asian-Pacific countries picked up consumption in the Nineties. Notably, the current demand drivers are India and China. There are multiple competing arguments supporting oil consumption growth in the Asia-Pacific region. The most significant reason behind demand growth is linked to the development cycle of emerging economies in the Asia-Pacific region, especially India and China. Like China, India is undergoing a transition from 'developing' to 'developed' stage, resulting in an exponential increase in the demand for energy. India's crude oil import increased from 99 million metric tonnes (MT) in 2005-06 to 214 MT in 2016-17, registering a compound annual growth rate of 7.2 per cent.
In 2016, India registered a GDP growth rate of 7.1 per cent compared to heavyweights like China (6.7 per cent), USA (1.6 per cent), France (1.2 per cent), Germany (1.9 per cent), and Japan (1 per cent). In 1980, India and China, with a combined GDP of $613 billion, contributed about 2 per cent of the world GDP of $27.8 trillion. In 2016, with close to $12 trillion combined GDP, India and China together enhanced their share to 15 per cent of $77.3 trillion world GDP.
Based on strong economic growth driven by fundamentals, market-linked reforms, and domestic demand, India is fast emerging as a challenger to the leading global economies. In the process, millions of citizens, already lifted out of poverty, are being empowered by financial inclusion and autonomy. Rapid economic growth led to infrastructure build up, enhanced disposable income, and higher purchasing power.
India still has a long way to go before establishing its authority in the global economic landscape. It needs supernormal growth to catch up with China in the medium term and with the US in the long term. Under the emerging global market dynamics, economic growth tends to be driven by green energy. Fossil fuel-dominant economy like India may face tougher challenges to swiftly change to green energy. Like China, oil being the second largest source of primary energy behind coal, India needs to strategically move away from conventional energy to curb fast-spreading pollution beyond cities. India confronts the challenges of maintaining higher economic growth, managing strong industrial growth, rapid modernisation, quick infrastructure development, efficient farming, and pushing millions of citizens to the middle class. Prime Minister Narendra Modi's vision to transform India demands all citizens, government agencies, and industries to collaborate in a passionate manner to create conducive environment to perform beyond expectations.
India faces multiple hurdles, including technology development and diffusion to compete with China and developed nations like the US. India's ambition to rapidly expand its renewable infrastructure and electric vehicle penetration is constrained by lack of indigenously developed affordable technology, sufficient charging infrastructure and massive investment.
Indian Space Research Organisation (ISRO) has proven that capability can be developed within to achieve extraordinary results on the technology front. I believe the areas which demand high-end research include developing technologies for exploiting fossil fuel, advancement in battery technologies, energy storage, and solar component manufacturing. China today is miles ahead and India needs humongous efforts to leapfrog China.
India's robust domestic demand and a strong push for 'Made in India' initiative for products or services might create a stronger demand for energy; especially demand for oil and gas. Earlier this year, Goldman Sachs predicted peak demand for oil by 2024.
As per Petroleum Planning and Analysis Cell, between April and November, 2017, motor spirit consumption registered a growth of 8.6 per cent owing to very good support from growth in passenger vehicles (8.5 per cent) and two-wheelers (9.6 per cent) in India. Light commercial vehicle sales recorded 17 per cent growth over the previous year resulting in strong demand for diesel. Similarly, a healthy growth in demand for liquefied petroleum gas (8.8 per cent) and aviation turbine fuel (8.9 per cent) was observed. Similar demands for petroleum products are expected in 2018 and beyond. International Energy Agency projects that India's share of global energy would rise to 11 per cent[1] by 2040, the largest contributor to the global demand growth.
US Energy Information Administration forecasts US dry natural gas average production to be around 80 billion cubic feet per day (Bcf/d) in 2018, a 6.1 Bcf/d[2] higher than the 2017 level, which means global natural gas price will be influenced by US supply. Additional natural gas supply from US may lead to higher export; which may benefit India.
Modi government's strong commitment to implement reforms, bring desired policy interventions, and, more importantly, monitoring progress would yield long-term socio-economic benefits. Bringing petroleum sector under the ambit of Goods & Services Tax (GST) could really take India closer to 'one nation-one tax' system. Positive actions by the Government may reduce complexities in the petroleum ecosystem and spur further demand. India's strategic target to increase petrochemical production and consumption would support strong demand for crude oil and natural gas. Further, Government's intention and actions to boost manufacturing could very much serve as the demand driver for crude oil and natural gas. As India is still in a position to drive global oil demand, so all developments in India are closely observed by the oil and gas producers.