A Millenial's Eye View of the Collapse of Industrial Civilization
A discussion held this week with a true Millenial Generation (Born 1998, Age 21) young man from northern Ontario Canada, who recently became aware the Civilization he lives in is undergoing Collapse. He joined our intrepid Clan of Kollapsniks on the Doomstead Diner after becoming "Collapse Aware" in September of 2019 and happening on George Mobus' Blog, Question Everything.  On a websitejab packed with Old White Men from the Boomer Generation, I for one am extremely glad to have our first Millenial Diner as part of our crew of Collapse Observers, Analysts and DOERS, who are making the best attempt we can to (as our Motto says) "SAVE AS MANY AS YOU CAN".
For myself as a Veteran Boomer Doomer with one foot in the Grave already, I have become comfortable with what is bound to occur here as time goes by, and I will die in the reasonably near term regardless of what goes down.  I am also comfortable with that, all living things die at some point, I led a particularly interesting life and was very lucky along the way through it.  Harder to fathom of course is how such a young man can deal with this, with his whole life still ahead of him, one bound to become ever more difficult to negotiate and to simply STAY ALIVE as long as he can, which is the main job of all living things.  Diner Cam shows all the attributes necessary for survival in the world to come, intelligence, adaptability, good physical health and the desire to… Keep on Truckin'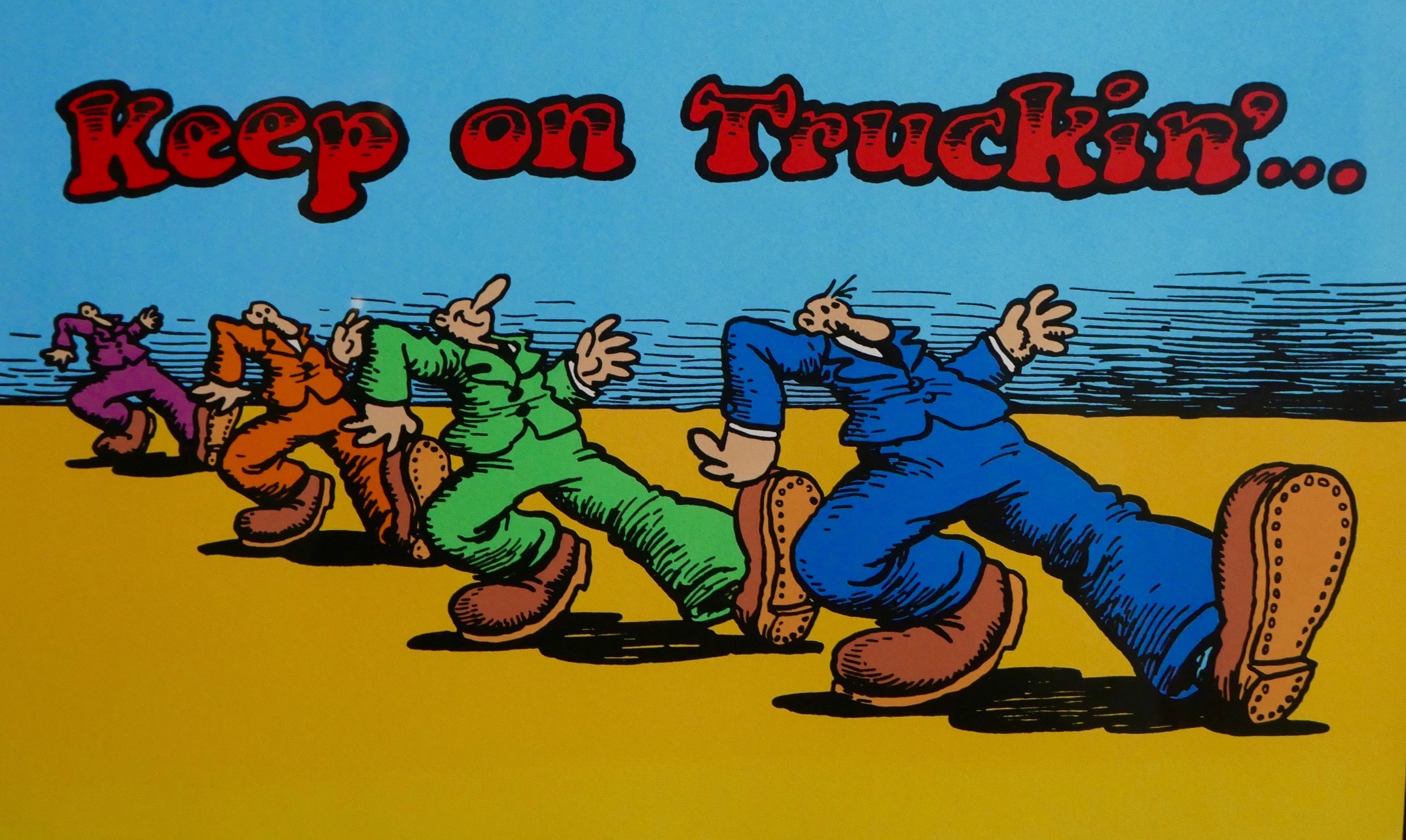 I highly recommend you listen to this young man, who is wise beyond his years.  As George Mobus often points out, it is one thing to be Intelligent, but Wisdom is often lacking in even the greatest Geniuses.  Along with just about ANYONE currently in Political Power, anywhere on the Globe.
Coming on the Vernal Equinox, Thursday March 19th we will present another Round Table discussion in our Collapse Cafe of the Doomstead Diner, featuring George Mobus, Ugo Bardi, K-Dog and myself discussing the ramifications for Industrial Civilization of the currently Exponentially Growing Coronavirus.  Join us for that one as well, it was a hell of a chat.