The scientific question on spill that carries a financial edge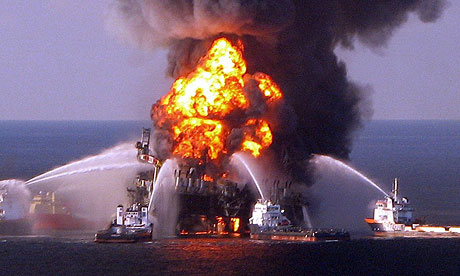 The first week of phase two of the trial will address BP's battle to seal the Macondo well. The subsequent three weeks will debate how much oil poured into the Gulf of Mexico while it was flowing.
It is a recondite scientific question with direct financial significance for BP. The maximum penalty the company faces under the Clean Water Act is $1,100 per barrel spilled, rising to $4,300 per barrel if it is found to have acted with gross negligence.
The company hopes that the actual penalties imposed by Judge Carl Barbier would be well below the maximum, because he is required to take into account factors such as the effort made to clean up the oil.
Nevertheless, the difference between BP's estimate that 2.45m barrels spilled into the waters of the gulf, and the US government's estimate of 4.2m barrels, is significant. If the judge does find gross negligence, it could cost BP up to $7.5bn.
Assessing the size of a spill from a tanker is relatively easy, because the initial volume is known. For a leaking well, it is more difficult, and both sides have mustered several experts to support their arguments. The US Department of Justice lawyers say they have one particular strength in their case: the flow from the well could be measured as it was being sealed on July 15, and was about 53,000 barrels per day, allowing a calculation of about 5m barrels for the total. None of BP's experts, the US says, can refute that 53,000 barrel number.
How we got here and where we are going
Phase one, which was held from February to May, covered the accident itself, addressing the causes of the accident on the Deepwater Horizon rig, which killed 11 men and how blame should be shared between BP and the other companies involved. Judge Barber has not delivered any finding yet, but is expected to do so by the end of the year.

Phase two starts Monday and covers the spill, including the volume of oil that was leaked into the water, a figure that has been disputed between BP and the US authorities.

Phase three then looks at the effort to control the oil, and the damage it did to the environment and to the people of the region. After phase three, Judge Barbier is expected to deliver his rulings, and then hold a separate hearing to set amounts of damages and civil penalties. By that time, the appeals against his judgments may already have begun.