Exxon Says the World Needs Even More Oil
Exxon Mobil Corp's Darren Woods says his company is at the center of a delicate balancing act between those who want a cleaner environment and those seeking economic growth that depends on rising energy demand.
Exxon is planning to invest more than $200 billion in major oil and gas projects around the world over seven years, a signal that growth carries a bit more weight in company plans.
"Society has aspirations for economic growth, reliable and affordable energy, and environment protection," Woods said at Exxon's annual general meeting in Dallas on Wednesday. "We see our role as helping close the gap between what people want and what can be responsibly done. This is what I believe sustainability is all about."
Woods cited investments in environmental projects such as algae biofuels, and in methods to cut emissions in its industrial processes, as helpful steps forward. But his comments at Exxon's annual general meeting in Dallas on Wednesday set him apart from rivals in Europe, many of whom are investing in renewable energy such as wind, solar and in battery storage.
'Bridging the Gap'
Exxon won't invest in these areas if it doesn't have a competitive advantage, Woods has said. "We are convinced that technology is going to play a role in bridging that gap and addressing those conflicts" between the growth in energy usage and curtailing emissions, he said at the meeting.
Meanwhile, at Chevron Corp.'s annual meeting, which also took place today, 45 percent of investors voted in favor of the company publishing targets on controlling methane emissions, a count falling just short of passing the resolution.
Chevron said the move was unnecessary since it's already working hard to reduce emissions. It signed on this month to an industry-sponsored set of "guiding principles" dedicated to lowering emissions. Environmental groups cited the vote total as progress.
This "sends a powerful message to the oil and gas sector that methane is a key financial risk to the industry's future," the Environmental Defense Fund said in a statement.
At Exxon, there were no surprise votes, with investors rejecting a proposal to separate the CEO and chairman roles, approving current executive pay and supporting the company's current board. In a wide-ranging speech, the CEO also said the company's new projects — including an offshore discovery in Guyana and new development in Brazil — will make up half the company's earnings by 2025.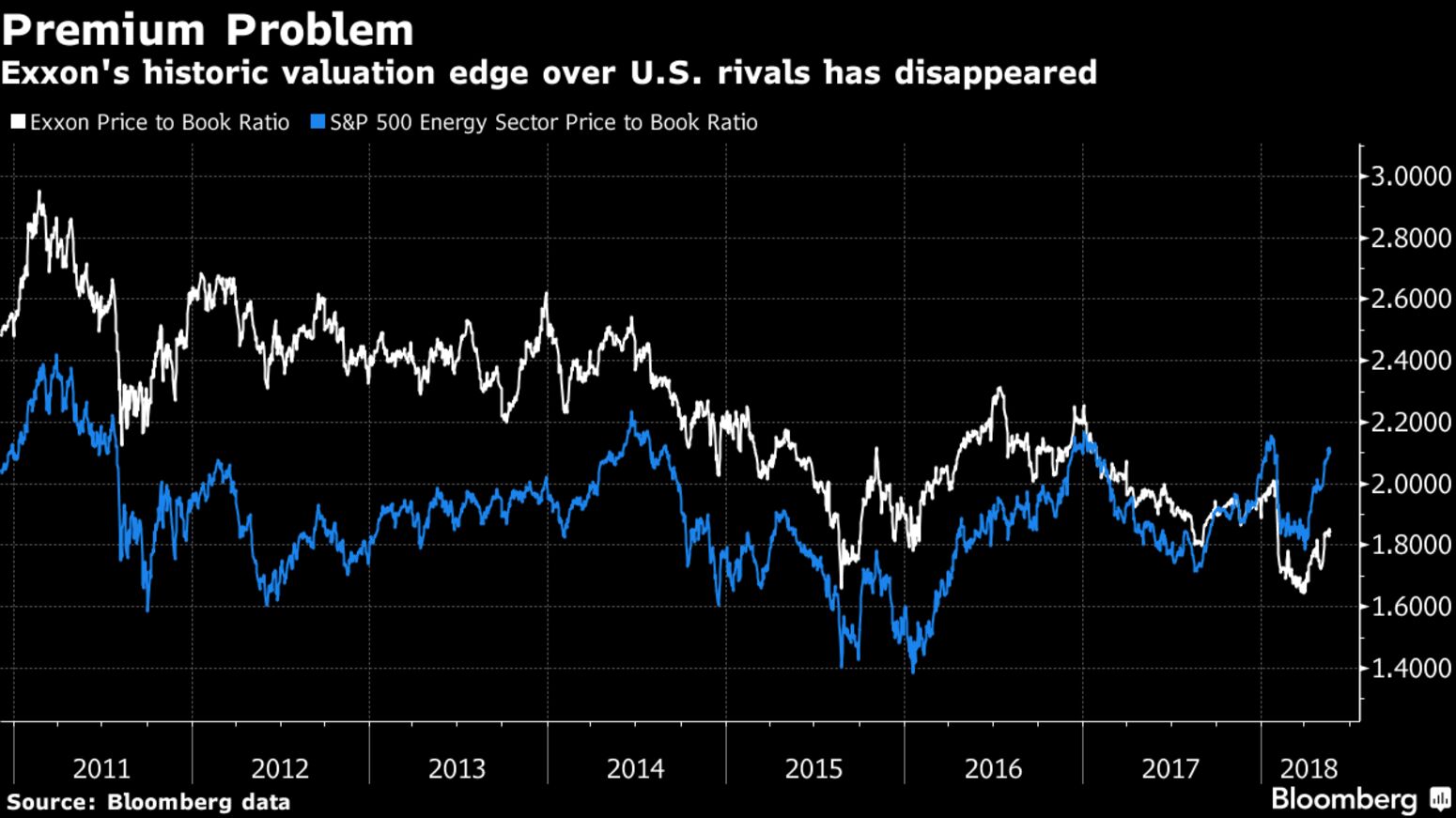 Exxon has frequently been the lightning rod for activists and protesters against Big Oil's role in climate change. The company may have managed to sidestep a vote on environmental issues this year after announcing a plan to cut methane emissions in September and enhancing it this month, when it pledged to reduce outflows by 15 percent from 2016 levels.
In his comments, Woods said that trillions of dollars of fresh investment is needed in oil and gas if the world is to meet the demand for energy out to 2040, even if policy makers limited global warming to two degrees above historical norms, Woods said.
"Oil and natural gas continues to play a huge role in all scenarios," he said.
See also: Exxon CEO's solution on shares: drill big, drill better
Woods has been mounting a strong defense of his strategy to ramp up spending on major oil and gas projects over the next seven years, at a time when many rivals are curtailing spending. For Woods, the returns from the global projects — from Guyana to Mozambique — are such that cash is better spent on them than being returned to investors through share buybacks.
The stock, which has lost its long-held premium rating over rivals, is up 2.9 percent since the strategy was unveiled in March, compared to a 14 percent rise in the price of oil and a 10 percent rise in the S&P Energy Index. Exxon gained 3.9 percent today with West Texas Intermediate up 2.3 percent to $68.26 a barrel at 2:42 p.m. in New York.
Rival Pledges
Most of Exxon's rivals have pledged to retain a hard ceiling on capital expenditures even if oil prices rise as they seek to return more cash to investors.
BP Plc is buying back shares, Royal Dutch Shell Plc plans to spend $25 billion on stock in the open market through 2020, and Chevron Corp. has hinted it may restart a buyback plan if cash flows continue to improve.
Exxon, historically one of the S&P 500's biggest stock repurchasers, has no immediate plans to follow suit. The oil major will first use its cash to pay dividends and invest in growth projects.
"The thing that I won't do is compromise these advantaged, value accretive investments to buy back shares," Woods said in an interview with Bloomberg News last week.