Graphene could relieve world water shortage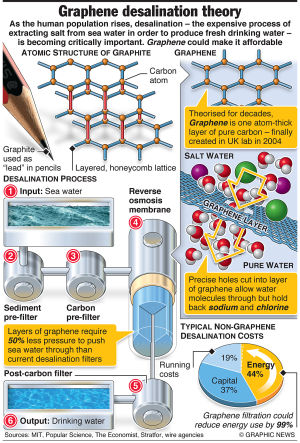 The rise of the world's human population has long been a controversial topic. One of the main concerns is the availability of fresh drinking water. While water is certainly an abundant resource, desalination is expensive and consumes high levels of energy. The accompanying infographic shows how new technology using graphene could make the process more affordable and efficient.
Scientists at MIT pioneered the approach in 2012, but it wasn't until recently that collaborations began to "enable the advancements of its unique applications." But with most of its applications looking forward to the future, it seems it would be more urgent to address the current need in the developing world.