Treasury's last Inter-generational Report contains, hidden away on page 91, a simple stunning statement: Australia's oil will be gone by 2020. The timing could not be worse. By 2020 Peak Oil is likely to have rendered oil imports precarious and costly. And without oil, modern civilisation doesn't work. The media ignored this part of the Report, so the […]
In this column, the fifth and final installment on water, I want to draw your attention to some noteworthy parallels between petroleum and fresh water. By the time that the Industrial Age began in 1850 the earth had accumulated tremendous reserves of solar energy (oil) and water below ground (sub-surface aquifers). As a quick review, […]
On May 3rd I will be delivering a talk called Moving Beyond Oil Dependence as a part of UC Santa Barbara's Spring 2012 Chemical Engineering Seminar Series. The talk will roughly follow the outline of my book, and I have used several graphics from the book in the presentation. However, I created a couple of […]
If we read the financial pages, economic growth seems to be viewed as the "normal" situation to which economies inevitably return. But is it really? If we look back over the past 50 years, or even over the past 100 years, economic growth has predominated. Over the longer term, we know that people have become […]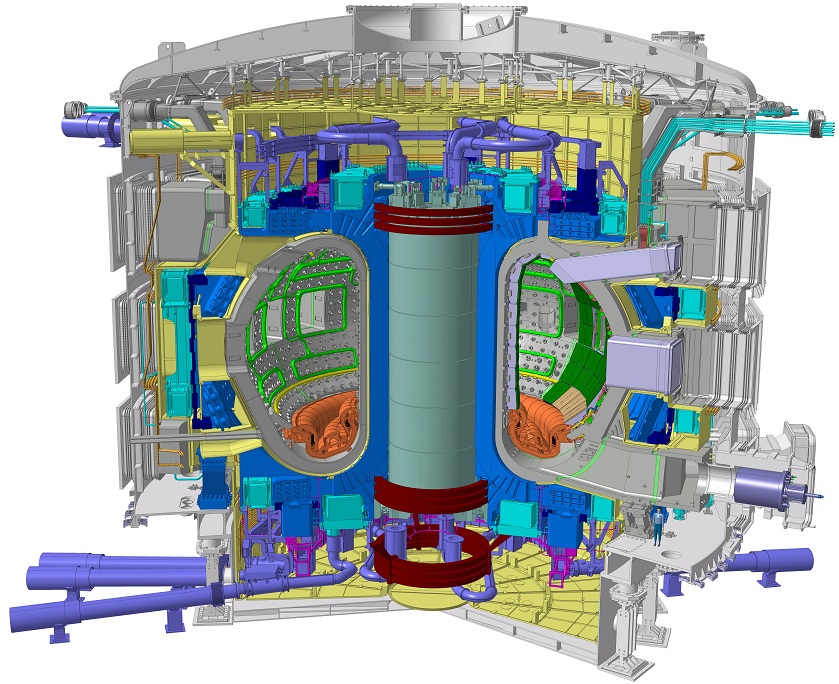 While cold fusion remains a pipe dream, fusion as an energy source for the future continues to be funded and improved. In nuclear fission, current nuclear energy, the nucleus of an atom is split, butin fusion two lightweight atoms join together.  The biggest benefit is no explosion. The ITER project is seeking to turn nuclear fusion […]
China has offered South Sudan $8 billion in development funds for road, hydropower, infrastructure and agriculture projects, South Sudan's information minister told Reuters on Saturday. The loan came after South Sudan President Salva Kiir visited Beijing to secure support from China, which has major oil interests in both South Sudan and its northern neighbor Sudan. […]
I think everyone's wallet should have convinced them by now that the days of cheap oil are over. Compared to the end of cheap oil, "peak oil," or the moment when worldwide production hits its peak, is irrelevant, at least from an economic standpoint.  What we really care about is how much we're paying for the oil […]
Iran discovered "one of the biggest natural gas fields in the Middle East," with reserves comparable to those of the South Pars field, Mehr reported, citing an industry official. The gas was found in southwestern Khuzestan province at a deposit already known to contain crude oil, said National Iranian Oil Co. Director for Exploration Mahmoud […]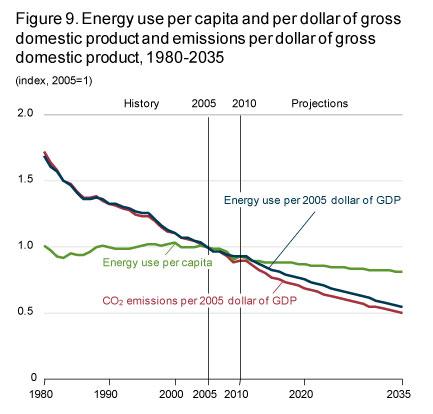 I am deviating somewhat from my weekend think pieces on sectors of the economy and returning to my past life in global infrastructure development. I am at a convention of sorts of energy industry professionals who are at the front lines of implementation of energy processes – not the fat cats viewing the world from […]
Saudi Arabia closed its embassy in Egypt's capital and withdrew its ambassador amid protests by hundreds of Egyptians, sparking a diplomatic crisis just as Egypt's economy is most in need of assistance from its wealthy neighbor. The Saudi Embassy in Cairo has been the sight of protests for nearly a week. A Saudi judge sentenced […]
I keep stumbling across unswerving predictions that the future belongs to China. Or, perhaps to the contrary, that the Middle Kingdom will always struggle to challenge US primacy. Don't ask where India and Brazil fit in. Enjoyable as it is, this exercise in the remaking of the geopolitical landscape is also something of a diversion. […]
A nuclear watchdog official told RT News that the ongoing crisis at the crippled Fukushima nuclear power plant in Japan could become a "global catastrophe", echoing warnings from other experts. Kevin Kamps, a radioactive waste watchdog with Beyond Nuclear, described the potential nightmare to "The Big Picture" host Thom Hartmann, stating that if the pools […]
Michael C. Ruppert, Author of Confronting Collapse, and subject of the documentary Collapse talks about oil prices, the immanent disruption of society, and the "lifeboats" he's seen so far.
Drilling and hydraulic fracturing a well is only half the story when it comes to the water used in oil and gas exploration. After the well is drilled, after the target formation is fractured and as the oil and gas begins flowing up the well, wastewater comes along with it. As Colorado Springs and El […]
Sen. James Inhofe found the tape first — video dynamite. In 2010, EPA official, Region VI Administrator Al Armendariz explained his philosophy the way he'd explained it to his enforcement team. Inhofe published it and talked it up on the Senate floor. On Thursday, this section of the video led Fox News Live. It was […]
The World Business Council for Sustainable Development (WBCSD) held its annual company delegate conference in Switzerland this week.  For the WBCSD Energy and Climate team the event marked the launch of the latest WBCSD publication "The Energy Mix".  This is a document that started life back in the middle of last year, originally as a response to […]
The United States military has deployed several F-22 fighter jets to an allied base less than 200 miles (320 km) from Iran, Fox News reported Friday. According to the report, the US Air Force strongly denied ordering the deployment in a show of force against Iran, or that it is in some way related to […]
Peak oil is a fact, not a theory. From US conventional oil production peaking in 1970 to global conventional oil production peaking in 2006 the figures are indisputable. Even institutions such as the International Energy Agency (IEA) and publications like The Economist that are not known for alarmism have admitted that oil production from conventional […]
Americans consume 20 million barrels of oil per day and FutureMoneyTrends asks what will happen when the price of gas reaches $4, $5, or $6 per gallon. Between exponentially rising fuel prices and stagnant wage growth for those employed, American consumers were broken in the lead up to the start of the depression recession in […]
Mexico's state oil monopoly Pemex said on Friday oil production rose to 2.55 million barrels per day (bpd) in March up from 2.543 million bpd produced in February. The country's monthly oil output has changed very little since 2009 after Pemex slowed the natural rate of decline at its largest, aging fields. Crude output in […]
A new report has just been published which ought to provoke a Copernican revolution in dominant conceptions of renewable energy and of sustainability more generally. The message may not be one that environmentalists want to hear, but it is one that we must all take very seriously, or risk having our good intentions dedicated to […]
Commenter Nick G noted that Wednesday's post neglected the role of GDP which is, of course, important to oil consumption in addition to oil prices.  Accordingly I have added a top panel showing real US GDP (in trillions of chained $2005).  A you might expect in the recent era of high oil prices, oil consumption […]
Abydos Capital, a new hedge fund run by a former partner at one of London's most high-profile oil investors, is worried about a potential military strike against Iran and plans to use options to protect his portfolio. Jean-Louis Le Mee, Chief Investment Officer of Abydos, told Reuters he thinks there is a 25 to 50 […]
Mobile Money Machines Congressional Democrats proposed a bill to strip away 1.8 billion dollars in subsidies for oil companies (currently making massive profits) that Republicans blocked. Cenk Uygur explains why.
For nearly 25 years now, the idea that it might be possible to extract unlimited amounts of energy from the nucleus of a hydrogen atom at low temperatures has been pretty much in disrepute. When major laboratories were unable to detect nuclear reactions on their work benches back in 1989, the whole notion of what […]
The Royal Society – Britain's premier scientific institution – has just released a major report called People and the Planet, arguing that per capital resource consumption in the richest parts of the world needs to come down dramatically if the poorest 1.3 billion are to be lifted out of extreme poverty whilst protecting the Earth's […]
One of the world's oldest scientific societies has weighed in on one of the planet's most vexing future challenges: How to support a growing human population without undermining ecological and economic systems. The Royal Society in the United Kingdom today unveiled its first major report on population issues, which includes eight recommendations for policy action […]
Most of us like to believe that our opinions have been formed over time by careful, rational consideration of facts and ideas, and that the decisions based on those opinions, therefore, have the ring of soundness and intelligence. In reality, we often base our opinions on our beliefs, which can have an uneasy relationship with […]
Beyond Peak Oil Lessons from Cuba's Agriculture Program
Sales people the world over have their own idioms, in-jokes or phrases to describe that ultimate sale. In Victorian Britain, so the story goes, a US businessman once succeeded in selling coal to Newcastle, one of the UK's more mineral-rich regions. The incident has passed into the language as the definition of just such a […]