Welcome to PeakOil.com, an online community exploring oil depletion.
Global oil demand remains on course to be stronger this year than in 2018 as a boost from lower fuel prices counters slowing economic activity, according to the International Energy Agency. "We have seen prices fall very significantly since the peak at the beginning of October, and that is providing some relief to consumers," Neil Atkinson, head of the IEA's oil industry and markets division, said in a Bloomberg television interview on Friday. Still, in its monthly report the agency acknowledged "the mood music in the global economy is not very cheerful" and the outlook could change. Global Growth The IEA and OPEC's forecasts for 2019 oil demand growth have held steady in recent months despite signs of an economic slowdown Source: IEA and OPEC reports Crude prices remain almost 30 percent below the four-year peak reached in October amid concerns over economic growth in ...
America's energy industry continued to expand under President Trump heading into the New Year, with new estimates showing US crude output is on track to exceed Saudi Arabia "at their peak." "America's journey to preeminence in the global oil trade is about to hit another milestone," writes Bloomberg. "Propelled by the shale-oil boom, the U.S. is already producing more crude than either Russia or Saudi Arabia, who until recently vied for the top spot. By mid-year America will go one better." "American crude output is poised to expand by 1.1 million barrels a day this year, according to the IEA, which sees the U.S. exceeding the Saudis' maximum level within the next six months," adds the report. The US became the world's largest exporter of oil towards the end of 2018 after the Trump administration eased restrictions and allowed more off-shore drilling opportunities ...
2018 was the year the oil and gas industry promised that its darling, the shale fracking revolution, would stop focusing on endless production and instead turn a profit for its investors. But as the year winds to a close, it's clear that hasn't happened. Instead, the fracking industry has helped set new records for U.S. oil production while continuing to lose huge amounts of money — and that was before the recent crash in oil prices. But plenty of people in the industry and media make it sound like a much different, and more profitable, story. Broken Promises and Record Production Going into this year, the fracking industry needed to prove it was a good investment (and not just for its CEOs, who are garnering massive paychecks). In January, The Wall Street Journal touted the prospect of frackers finally making "real money … for the first time" this year. "Shale drillers are heeding growing calls from investors who have chastened the companies for pumping ...
Art Berman, geological consultant with over 37 years experience in petroleum exploration and production, returns to the podcast this week to debunk much of the hopium currently surrounding America's shale oil output. Because the US is pinning huge hopes on its shale oil "revolution", so much depends on that story being right. Here's the narrative right now: The US, is the new Saudi Arabia It's the swing producer when it comes to influencing the price of oil The US will be able to increase oil production for decades to come New technology is unlocking more oil shale supply all the time But what if there's evidence that runs counter to all of that? We're going to be taking a little victory lap on this week's podcast because The Wall Street Journal has finally admitted that shale oil wells are not producing as much ...
U.S. crude oil production will average 12.1 million barrels per day (MMbpd) in 2019 and 12.9 MMbpd in 2020, with most of the growth coming from the Permian region of Texas and New Mexico. That's according to the U.S. Energy Information Administration's (EIA) latest short-term energy outlook, which estimates that U.S. crude oil production averaged 10.9 MMbpd in 2018. The EIA's latest outlook forecasts that U.S. dry natural gas production will average 90.2 billion cubic feet per day (Bcf/d) this year and 92.2 Bcf/d in 2020, with increases in the Appalachia and Permian regions "driv[ing] the forecast growth". U.S. dry natural gas production averaged 83.3 Bcf/d in 2018, the EIA highlighted. U.S. crude oil and petroleum product net imports are estimated to have fallen from an average of 3.8 MMbpd in 2017 to an average of 2.4 MMbpd in 2018, according to the ...
Summary The oil sell-off was extremely overdone and anticipated scenarios that are very unlikely to occur. Saudi Arabia's power to control prices intermediate term is vastly underappreciated by shale struck traders. Canada cutting oil exports to the U.S. is one part smart for them and one part "Trudeau's Revenge!" Oil inventories have been showing draws and those draws will increase dramatically in January and continue thru about July. See the 2016-17 oil charts for clues as to what is coming in 2019. This idea was discussed in more depth with members of my private investing community, Margin of Safety Investing. Start your free trial today » In early 2016, on MarketWatch, I suggested oil was near its bottoms after the OPEC induced oil supply glut. I also said that oil would rally back to the $80-100 per barrel range within a couple years. My thesis was ...
Iranian Oil Minister Bijan Zanganeh said on Thursday U.S. sanctions against his country were "fully illegal" and Tehran would not comply with them. "We believe that we should not comply with the illegal sanctions against Iran," Zanganeh told a joint news conference in Baghdad with his Iraqi counterpart, Thamer al-Ghadhban. Zanganeh also said Iran would not discuss the volume or destination of its oil exports while it remained under U.S. sanctions. "We have discussed today how to improve cooperation with Iraq on different aspects, especially on oil issues," Zanganeh said. Ghadhban, who also said the discussions had touched on energy issues, added that Iraq had not yet reached an agreement with Iran to develop joint oilfields. He said a decline in global oil prices had stopped and that he expected them to rise gradually. The Organization of the Petroleum Exporting Countries, of which Iran and Iraq ...
The proposed layout of the future circular collider (Image: CERN) Geneva. Today, the Future Circular Collider (FCC) collaboration submitted its Conceptual Design Report (CDR) for publication, a four-volume document that presents the different options for a large circular collider of the future. It showcases the great physics opportunities offered by machines of unprecedented energy and intensity and describes the technical challenges, cost and schedule for realisation. Over the next two years, the particle physics community will be updating the European Strategy for Particle Physics, outlining the future of the discipline beyond the horizon of the Large Hadron Collider (LHC). The roadmap for the future should, in particular, lead to crucial choices for research and development in the coming years, ultimately with a view to building the particle accelerator that will succeed the LHC and will be able to significantly expand our knowledge ...
There have been better starts to the New Year. The December Caixin Manufacturing PMI, a survey of Chinese manufacturing activity, contracted for the first time in 17 months. Soon after, reports began to emerge that China's growth target will be lower than that set for 2018. Apple, once the world's most valuable company, sent shock waves across financial markets. It revised down its earnings for the end of 2018 citing an economic slowdown in China that was significantly greater than they had anticipated due to weak demand and the impact of trade tensions with the US. While the dispute with the US has undoubtedly affected sentiment, with December data showing trade to the US weakening, over most of last year Chinese exports to the US were actually very strong. Exports to the US grew 11% in dollar terms in 2018 and it ...
TAE Technologies will bring a fusion-reactor technology to commercialization in the next five years, its CEO announced recently at the University of California, Irvine. "The notion that you hear fusion is another 20 years away, 30 years away, 50 years away—it's not true," said Michl Binderbauer, CEO of  the company formerly known as Tri Alpha Energy. "We're talking commercialization coming in the next five years for this technology." That trajectory is considerably sooner than Binderbauer described when he took over as CEO in 2017. It would put TAE ahead of two formidable competitors. The 35-nation ITER project expects to complete its demonstration reactor in France in 2025. Vancouver-based General Fusion Inc. is devoting the next five years, with support from the Canadian government, to developing a prototype of its fusion reactor. And the Massachusetts Institute of Technology announced last March that it expects to bring its fusion reactor to market in ten years. For more than 20 years TAE has ...
Fracked Shale Oil Wells Drying Up Faster than Predicted
In 2015, Pioneer Natural Resources filed a report with the federal Securities and Exchange ...
Fears Of US Shale Demise May Be Overblown
Recently, there has been some concern about the ability of U.S. shale, and in particular, ...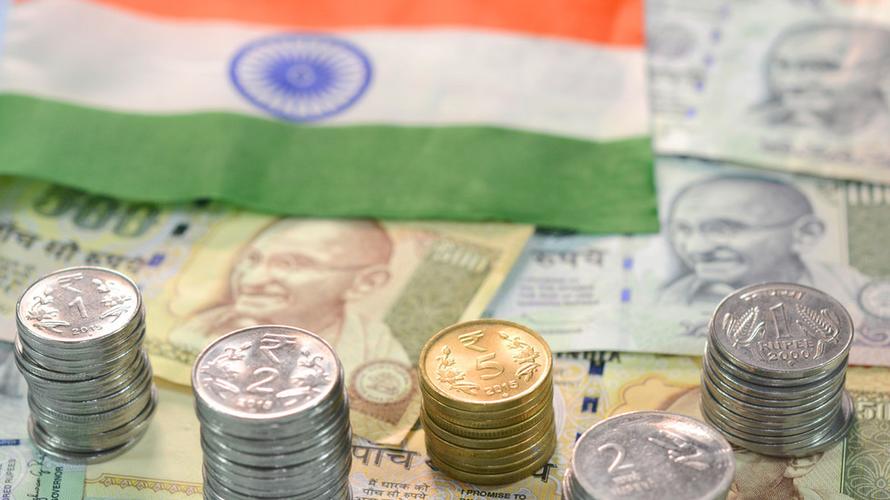 Iran, India Ditch Dollar In Oil Trading To Counter 'Bullying' US Sanctions
In an effort to circumvent US-imposed sanctions, India and Iran have reportedly ditched the ...
How to Value an Oil and Gas Company
In part one of this series, we looked the structure of the oil market, the ...
More News By Topic...