Welcome to PeakOil.com, an online community exploring oil depletion.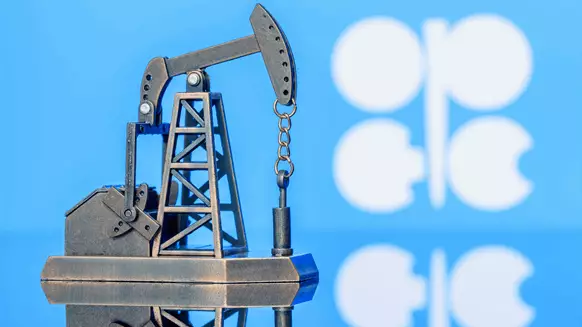 A new and unchartered type of price war is brewing in the oil market, according to Rystad Energy's senior oil markets analyst Louise Dickson. Dickson made the statement in a comment sent to Rigzone after the world's biggest oil consumers announced plans to release strategic reserves onto the market. "The orchestrated release of what we estimate will be 71.5 million barrels from the U.S., China, India, Japan, South Korea, and the UK comes as a last-ditch effort after OPEC+ repeatedly rebuffed calls to increase supply and ease prices," Dickson said in the statement. "Instead of patching up a tight oil market and easing prices, the announcement unleashes more uncertainty on how OPEC+ will react and creates a tug-of-war between producers for higher prices and consumers for lower prices, which can only lead to a very volatile 2022," Dickson added. The Rystad analyst noted that ...
A nervous excitement hangs in the air. Half a dozen scientists sit behind computer screens, flicking between panels as they make last-minute checks. "Go and make the gun dangerous," one of them tells a technician, who slips into an adjacent chamber. A low beep sounds. "Ready," says the person running the test. The control room falls silent. Then, boom. Next door, 3kg of gunpowder has compressed 1,500 litres of hydrogen to 10,000 times atmospheric pressure, launching a projectile down the 9-metre barrel of a two-stage light gas gun at a speed of 6.5km per second, about 10 times faster than a bullet from a rifle. On the monitors the scientists are checking the next stage, when the projectile slams into the target — a small transparent block carefully designed to amplify the force of the collision. The projectile needs to hit its ...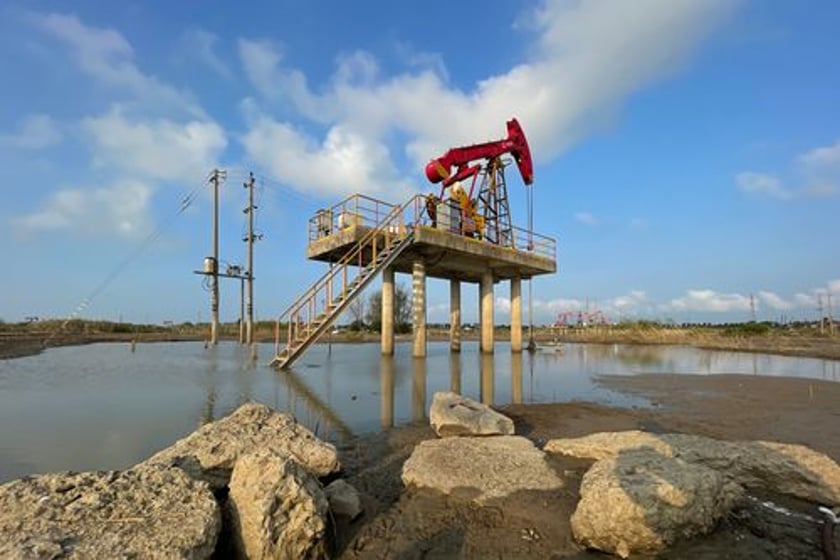 China confirmed on Wednesday that it would join the United States and other major energy-consuming nations in releasing strategic oil reserves to try to cool high prices and tame inflation. The White House announced Tuesday that the United States would release about 50 million barrels from its Strategic Petroleum Reserve, and that China, Japan, India, South Korea and the United Kingdom would participate in the coordinated move. According to the International Energy Agency, which monitors global oil supplies on behalf of the world's leading economies, there have been three coordinated stock releases since the agency was founded: before the Gulf War in 1991, after Hurricanes Katrina and Rita damaged oil facilities in the Gulf of Mexico in 2005, and in response to supply disruption caused by war in Libya in 2011. "We recognize that the rise in oil prices is placing a burden ...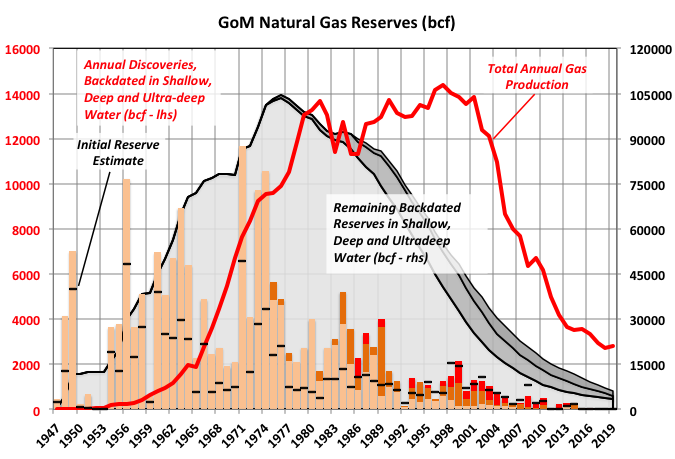 Overview For 2019 BOEM showed a large increase in remaining reserves of 1.3Gboe,  91% of it oil, from newly discovered oil with Appomattox/Vicksburg and Vito the largest contributors at over 400mmboe each, followed by Buckskin and Kaikias, which are fairly large multi-well tie-backs, and smaller, one or two well  tie-backs of Blue Wing Olive, Constellation, Claibourne, Red Zinger and Stonefly. These discoveries were made with exploration wells between 2006 and 2016 but were only counted as reserves once firm development plans were put in place. Even given this the year in which BOEM includes the reserves is rather opaque and idiosyncratic, for example some of theses fields started production before 2018, and some developments, notably Kings Quay, are more advanced than Vito but are not included. Other additions came from revisions to Thunder Horse, Atlantis, Mars-Ursa and Jack/St. Malo, which had major brownfield developments. ...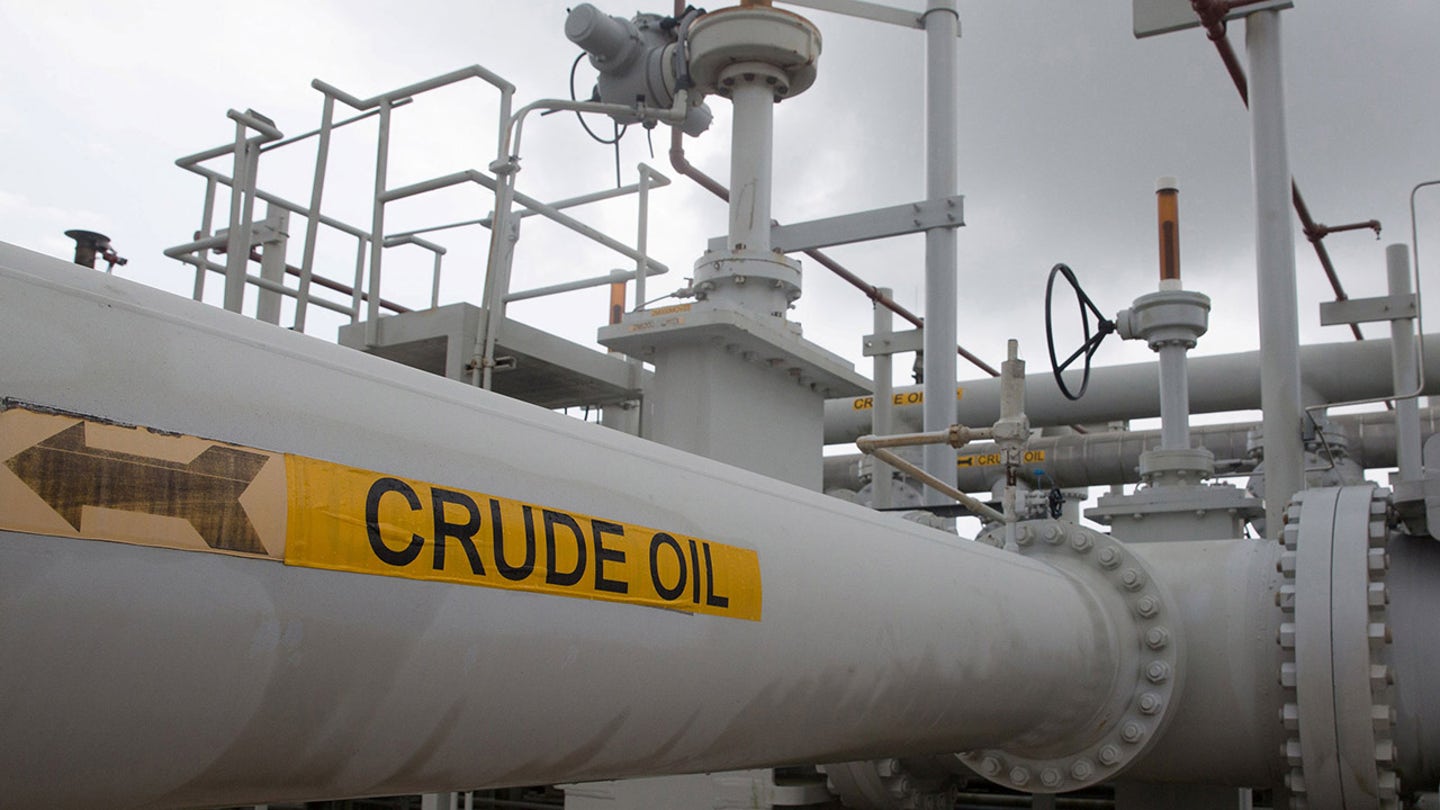 A number of critics, including the U.S. Chamber of Commerce and former President Trump, opposed President Biden's decision to tap into the Department of Energy's Strategic Petroleum Reserve, slamming the Biden administration for "ineffectual band aids" that will not replace domestic production. Biden, on Tuesday morning, said the Department of Energy will release 50 million barrels of oil held in the U.S. Strategic Petroleum Reserve, as Americans pay more for gas now than they have in years. Of the 50 million barrels, 32 million will be released, but eventually returned to the Strategic Petroleum Reserve in the next few years, the White House said. The remaining 18 million barrels are part of a sale that Congress has already authorized; the White House said it was accelerating the release of that sale. "America's real strategic petroleum reserve is in places like the Permian Basin ...
Coal and natural gas spot prices have recently soared to record levels internationally, while oil is trading at over $80 a barrel—the highest price in seven years. Newspaper columnists are asking whether people in Europe and Asia who can't afford high fuel and electricity prices might freeze this winter. High natural gas prices are causing fertilizer prices to spike, which will inevitably raise costs to farmers, with eventual catastrophic impact on people who already have trouble paying for food. Political commentators are naturally searching for culprits (or scapegoats). For those on the business-friendly political right, the usual target is green energy policies that discourage fossil fuel investment. For those on the left, the culprit is insufficient investment in renewable energy. But there's another explanation for the high prices: depletion. I'm not suggesting we're about to completely run out of coal, oil, or ...
President Biden appealed to Chinese President Xi Jinping to release crude oil from its strategic reserves in a move that would aim to stabilize rising oil prices, the South China Morning Post reported. China is the world's largest net importer of oil. Biden and Xi held a virtual meeting earlier this week, during which they covered a range of topics including opportunities for economic cooperation between the two countries. U.S. Secretary of State Antony Blinken and Chinese Foreign Minister Wang Yi also touched on the subject two days before the presidential discussion. A report by the South China Morning Post indicates that China signaled it is open to Biden's request, but has yet to commit to any specific measures as it must consider its own domestic consumption needs. The release might be coordinated with other powers including Japan, also a net oil importer, ...
The concept of peak oil has been widely debated. Now we may start to talk about the idea of "peak virgin plastic." The Ellen MacArthur Foundation put the idea out there this week, that at least among major consumer product companies and retailers and their packaging, they've peaked on their use of virgin plastic. Are the actions of those major companies, like Coca-Cola, Unilever and Walmart, foreshadowing what's coming in the rest of the plastics packaging market? Certainly could be. EMF's Nov. 16 report card is an annual update on the detailed steps taken by about 100 large companies that signed up for its Global Commitment. It's a multiyear effort to rethink their plastics use, whether that's recycled content, reusable packaging or other steps, and report publicly on what they're doing. Looking further into the future, but on a similar theme, the consulting firm Wood ...
There's a run on camp stoves on Spain's Balearic Islands, while a key energy analyst says there could be gas shortages. It's all proof that Europe's energy emergency isn't over. Energy prices soared to the top of the political agenda last month — even being discussed by EU leaders. The reason was an unexpected surge in natural gas prices coupled with sluggish renewable energy production. That saw gas and power prices spike in many countries — causing squeals of outrage from consumers and immediate concern from politicians. October's price worries subsided when Russia promised to start replenishing its storage systems in Austria and Germany this month. But now the disquiet is back — and politicians across the Continent are helping fuel a freakout. Austrian Defense Minister Klaudia Tanner was the first national figure to warn consumers last month that low energy supplies might make the ...
Google searches for 'energy bill help' exploded over three thousand percent in the UK on November 17, the same day two more energy suppliers collapsed. Neon Energy and Social Energy Supply both ceased trading earlier this week, leaving 35,000 more customers in need of rescue from market regulator Ofgem. Recent analysis of Google data from energy experts Boiler Central showed a massive spike in people looking for help with their energy bills. This included a whopping 212 percent increase in searches for cheaper heating alternatives including 'portable heater' on November 17 as well. Since the start of September, 21 energy companies have ceased trading due to soaring wholesale costs, while half of the country's dual-suppliers have crashed out of the market in the past 12 months. Household gas bills have risen by 28.1 percent and electricity bills 18.8 percent in the year to October, according ...
Musings on OPEC+ spare capacity
OPEC+ countries' seaborne exports for October and the first half of November have seen ...
From Whence The Fine Tuned Universe
The case that the universe is fine-tuned has been made convincingly by many of ...
U.S. zero-carbon fusion energy startup Helion raises $500 mln
Helion Energy, a fusion energy tech startup, on Friday said it raised $500 million ...
OPEC+ Tells the World: Your Energy Crisis Isn't Our Problem
OPEC+ ignored demands for a bigger oil-production increase, instead blaming their customers' economic woes ...
More News By Topic...