Welcome to PeakOil.com, an online community exploring oil depletion.
You won't find it here. Photographer: Qilai Shen/Bloomberg Where did all the oil go? According to the latest estimates, the world should still be awash in oil stockpiles built up during the pandemic. But that's not what the actual data on oil supplies show. The International Energy Agency's latest report, published on Wednesday, shows that, if their supply-and-demand numbers are right, the world's oil stockpiles are about 660 million barrels higher than they were before the pandemic — that's equivalent to more than a month's worth of production by Saudi Arabia and Russia, the two biggest members of OPEC+. A Worrying Divergence Supply-demand balances imply global stockpiles remain inflated, while OECD inventories have fallen well below end-2019 levels Source: International Energy Agency Note: OECD stock changes are reported, except for 4Q21, which is a preliminary estimate. Global changes are derived from supply and demand estimates. Yet oil inventories in ...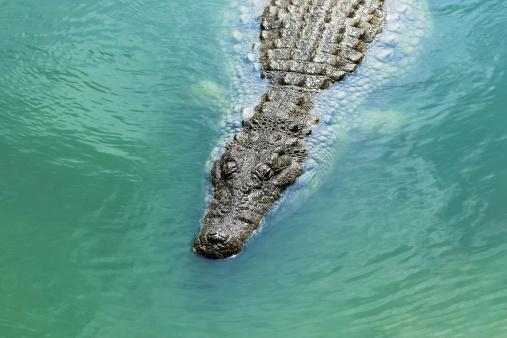 Explorers into unknown territory face plenty of risks. One that doesn't always get the attention it deserves is the possibility that they know less about the country ahead than they think. Inaccurate maps, jumbled records, travelers' tales that got garbled in transmission or were made up in the first place:  all these and more have laid their share of traps at the feet of adventurers on their way to new places and accounted for an abundance of disasters. As we make our way willy-nilly into that undiscovered country called the future, a similar rule applies. Christopher Columbus, when he set sail on the first of his voyages across the Atlantic, brought with him a copy of The Travels of Sir John Mandeville, a fraudulent medieval travelogue that claimed to recount a journey east to the Earthly Paradise across a wholly imaginary ...
There has been a lot of attention given to the question of whether or not various OPEC+ countries will be able to meet their allowed production targets as the year progresses, given that some—such as Angola and Nigeria—are already well below their allowed levels. This is a major factor behind predictions that oil prices will spike this year from already elevated levels ($85) and has the potential to see higher prices as the year progresses. Unfortunately, there is a lot of disinformation and misunderstanding around capacity figures. There are a number of things to understand about production capacity numbers: they are generally not data but estimates, especially when it is thought that capacity is significantly above actual production. The ability of equipment that isn't currently operating is difficult to judge, and there have been occasions when the numbers proved, shall we ...
Source: U.S. Energy Information Administration, Monthly Energy Review and Short-Term Energy Outlook (STEO) After declining in 2020, the combined production of U.S. fossil fuels (including natural gas, crude oil, and coal) increased by 2% in 2021 to 77.14 quadrillion British thermal units. Based on forecasts in our latest Short-Term Energy Outlook (STEO), we expect U.S. fossil fuel production to continue rising in both 2022 and 2023, surpassing production in 2019, to reach a new record in 2023. Of the total U.S. fossil fuel production in 2021, dry natural gas accounted for 46%, the largest share. Crude oil accounted for 30%, coal for 15%, and natural gas plant liquids (NGPLs) for 9%. We expect those shares to remain similar through 2023. U.S. dry natural gas production increased by 2% in 2021, based on monthly data through October and estimates for November and December. In ...
The International Energy Agency is trying to figure out where 200 million barrels of oil went. The adviser to energy-consuming nations said on Wednesday that observable global oil inventories plunged by more than 600 million barrels last year. That would be fine were it not for the fact -- based on its estimates of supply and demand -- that the decrease should only have been 400 million. Have You Seen This Oil? IEA says its oil balances aren't matching observed inventory changes Source: IEA There is always a gap between the two, but the 200 million barrel discrepancy means the oil market could be tighter than previously thought. The gap could be a result of underreporting of demand or over-reporting production, the IEA said. Its monthly report is a benchmark for traders trying to evaluate the balance between supply and demand the world over. "A retrospective ...
In my view, there are three ways a growing economy can be sustained: With a growing supply of cheap-to-produce energy products, matched to the economy's energy needs. With growing debt and other indirect promises of future goods and services, such as rising asset prices. With growing complexity, such as greater mechanization of processes and supply lines that extend around the world. All three of these approaches are reaching limits. The empty shelves some of us have been seeing recently are testimony to the fact that complexity is reaching a limit. And the growth in debt looks increasingly like a bubble that can easily be popped, perhaps by rising interest rates. In my view, the first item listed is critical at this time: Is the supply of cheap-to-produce energy products growing fast enough to keep the world economy operating and the debt bubble ...
The Ukrainian-born MSNBC favorite Alexander Vindman, best known for his role in the Trump impeachment, has informed the network's viewership that we are almost certainly on the cusp of a war with Russia comparable to World War II. "I think we're basically just on the cusp of war," the retired lieutenant colonel told MSNBC's Nicolle Wallace on Friday. "I think it's all but certain in my mind that there's going to be a large European war on the order of magnitude of World War II, with air power, sea power, massive ground force offensives, and my concern right now is making sure that the United States is postured for that outcome. I think there's little to be done to avoid it at this point." Rather than yell and scream like a normal human being at Vindman's incendiary claims about a near-certain world ...
"The magician and the politician have much in common: they both have to draw our attention away from what they are really doing." – Ben Okri Etymology teaches us much about history. Take the word plumbing, which is derived from the Latin word plumbum, which means "lead." In Roman times, elaborate systems of lead pipes were used to deliver water from the viaducts into the dwellings and bath houses of the cities. A plumber came to mean a person dealing in and working with lead, which eventually evolved to the modern understanding we ascribe to the word today. Plumbum is also why the chemical symbol for lead is Pb. Lead pipe in Rome | photo credit ©gds, CC BY-SA 2.0 Lead is cheap, relatively abundant, easily worked, and corrosion resistant. It has been used in myriad applications throughout history. Nonetheless, lead has one ...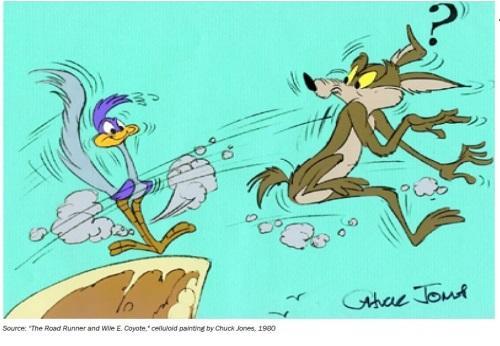 This gives an extreme advantage to those few who move first, long before they must. The financial advantage for first movers is equally extreme. Moving is a difficult decision, so we hesitate. But when the window to do so closes, it's too late. We always think we have all the time in the world to ponder, calculate and explore, and then things change and the options we once had are gone for good. Moving to a new locale is difficult for those of us who are well-established in the place we call home. Add in a house we love, jobs/work, kids in school, a parent living with us and all the emotional attachments to friends, extended family, colleagues and favorite haunts, and for many (and likely most) people, moving is out of the question. Many of us have fond memories of moving when we were ...
Germany, despite its claim to be a renewable energy leader, is not currently on track to meet its 2030 climate and energy targets. This week, the nation's new Green Minister for Economics and Climate, Robert Habeck, presented a bold new plan for expanding onshore and offshore wind power. If successful, the plan would add up to 10 gigawatts of new onshore wind capacity every year for the rest of the decade. To put that into perspective, Europe as a whole installed 11.8 gigawatts (GW) of onshore wind in 2020. To promote the plan, Germany intends to increase the number of onshore wind auctions and streamline permitting procedures for onshore wind. In total, 2% of Germany's land area will be set aside for wind energy generation. In addition to onshore wind, the German government also plans to increase its offshore wind target ...
China to release oil reserves to curb rising prices
China will release its state crude oil reserves in the Lunar New Year – starting 1 ...
Kunstler: Dog Gone
So much chatter in the news media these days about who will be "Joe ...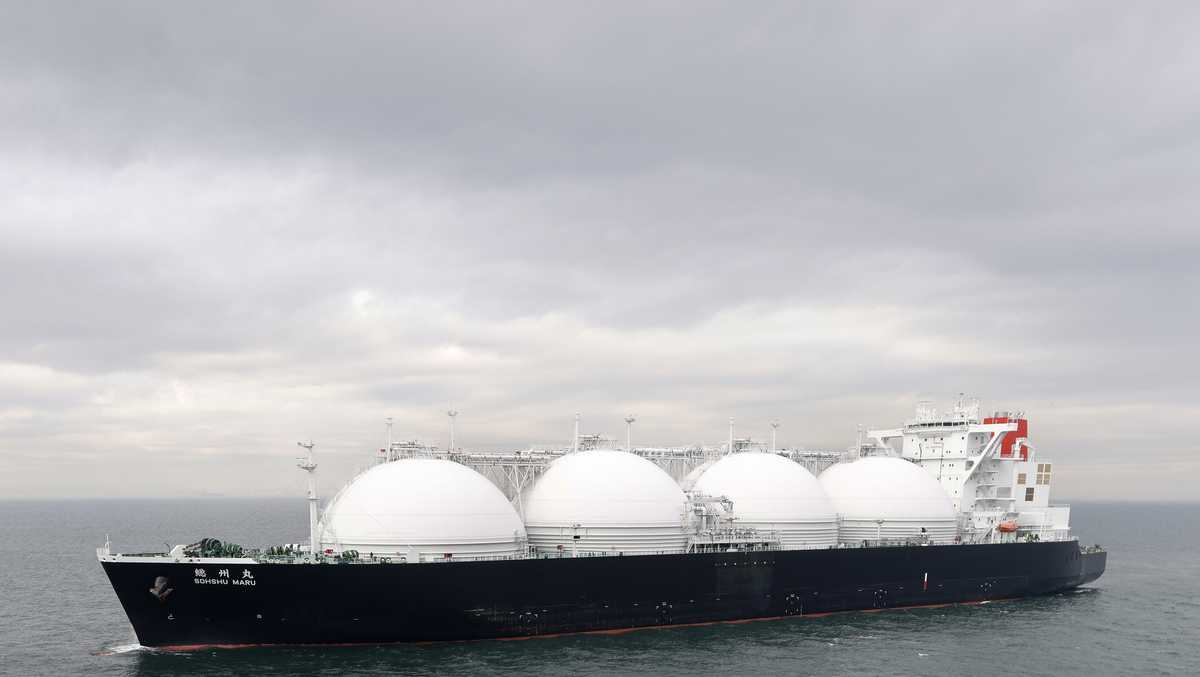 US becomes world's top exporter of liquified natural gas
According to ICIS LNG's ship tracking data, the United States is currently the world's ...
COPE and CATACLYSM
It is possible for a population to forget a global catastrophe within the span ...
More News By Topic...