Welcome to PeakOil.com, an online community exploring oil depletion.
Judging by the share price of shale oil and gas producers, you would think the industry is one from which to keep well away. Goldman Sachs, however, is recommending clients go long on the premise that the fracking industry, while depressed now, is simply going through a down cycle. In other words, today's pain is tomorrows' gain. Rig counts are indeed down, as this graph from Oilprice.com shows: Ample supplies have resulted in falling prices. Natural gas inventories have surged this year, rising from a low point of 1,155 billion cubic feet (Bcf) in April to 3,724 Bcf at the end of October. The falling rig count has reverberated down the supply chain. The cost of consumables, like Permian frack sand, is down about 80% from its peak, Joseph Triepke, president of consultancy Infill Thinking, is quoted as saying. Prices across the commodity spectrum have been undermined this year ...
It may be little more than grains of weathered rock, and can be found in deserts and on beaches around the world, but sand is also the world's second most consumed natural resource. A South African entrepreneur shot dead in September. Two Indian villagers killed in a gun battle in August. A Mexican environmental activist murdered in June. Though separated by thousands of miles, these killings share an unlikely cause. They are some of the latest casualties in a growing wave of violence sparked by the struggle for one of the 21st Century's most important, but least appreciated, commodities: ordinary sand. Trivial though it may seem, sand is a critical ingredient of our lives. It is the primary raw material that modern cities are made from. The concrete used to construct shopping malls, offices, and apartment blocks, along with the asphalt we use ...
Jerusalem — The Israeli military said it struck dozens of Iranian targets in Syria on Wednesday, carrying out a "wide-scale" strike in response to rocket fire on the Israeli-controlled Golan Heights the day before. A Britain-based war monitoring group said the Israeli airstrikes killed 11 people, including seven non-Syrians who were most likely Iranians. Syrian state media only reported that two civilians were killed. The Israeli military said its fighter jets hit multiple targets belonging to Iran's elite Quds force, including surface-to-air missiles, weapons warehouses and military bases. After the Syrian military fired an air defense missile, the Israeli military said a number of Syrian aerial defense batteries were also destroyed. The death toll of 11 was reported by Rami Abdurrahman, who heads the Britain-based Syrian Observatory for Human Rights, an opposition activist group with a network of activists across Syria. The Observatory said ...
Activist global warming strategies have now caused the European Investment Bank to ban its fossil fuel project funding. After more than a year of internal and external lobbying by several EU member states and an ever-growing list of activist NGO and pressure groups, the EIB has decided to cut its financial support for all new fossil fuel projects by 2021. It will also support €1 trillion of investments in climate action and environmental sustainability. This is meant to force European countries to put an end to new gas-fueled power projects and keep in line with the Paris Agreements and EU CO2 emission targets. EIB VP Andrew McDowell stated to the press that the EIB's new energy lending policy, seen as a landmark decision, has been approved with "overwhelming" support. He reiterated that it will bar investments or financing for most ...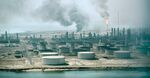 The world is turning its back on oil. But how quickly? Technological advances in renewable energy and electric cars, accelerated by the threat of climate change, could mean the world's thirst for petroleum tops out sooner than companies such as Exxon Mobil Corp. or Saudi Arabia's Aramco are banking on. "Peak oil" once signified the concern that supplies would someday run dry; today it means something very different. 1. Why is oil's future in doubt? About 60% of oil is used in transportation, which is also where the biggest technical developments are occurring. The rapid rise of electric carmakers such as Tesla Inc. and China's BYD could be turbocharged by advances in related fields such as self-driving vehicles and ride-hailing apps, which make it possible for people to switch from owning cars to relying on rides from more efficient fleets. The culmination ...
In the fall of 2015, a rash of posters appeared around Copenhagen. One, in pink letters laid over an image of chicken eggs, asked, "Have you counted your eggs today?" A second — a blue-tinted close-up of human sperm — inquired, "Do they swim too slow?" The posters, part of a campaign funded by the city to remind young Danes of the quiet ticking of their biological clocks, were not universally appreciated. They drew criticism for equating women with breeding farm animals. The timing, too, was clumsy: For some, encouraging Danes to make more babies while television news programs showed Syrian refugees trudging through Europe carried an inadvertent whiff of ugly nativism. Dr. Soren Ziebe, former chairman of the Danish Fertility Society and one of the brains behind the campaign, believes the criticism was worth weathering. As the head of Denmark's largest ...
Professor Susanna Hecht (Professor of International History and Associate Faculty at the CIES) and Professor Tim Swanson (Professor of International Economics and Academic Co-Director at the CIES) started the discussion by highlighting how the current food system affects ecosystems and biodiversity. Addressing the challenge of food security will necessarily imply changing how we produce and consume the world's resources. Jonathan Wooley, Director, Quaker United Nations Office, underlined the need to drastically reduce meat consumption, without excluding poorer populations that depend on meat production and consumption for their subsistence. Sir Charles Godfray, Professor of Population Biology and Director of the Oxford Martin School (University of Oxford), emphasised the need to reduce food waste and to foster technological innovation  in agriculture.  He gave the example of "precision agriculture" - which can significantly reduce the use of fertilisers by precisely targeting specific crop areas. Professor Susanna ...
Global oil demand will hit a plateau around 2030 as the use of more efficient cars and electric vehicles ends an expansion that dominated the past century, the International Energy Agency predicts. The prospect of "peak demand" has spread in the oil industry in recent years as countries seek to avert catastrophic climate change by diversifying from fossil fuels, and as renewable-energy sources get cheaper. Leo Mariani, equity research analyst at Keybanc Capital Markets, talks with Bloomberg's Alix Steel about the IEA report, Saudi Aramco's valuation and global disparities in production. (Source: Bloomberg_TV)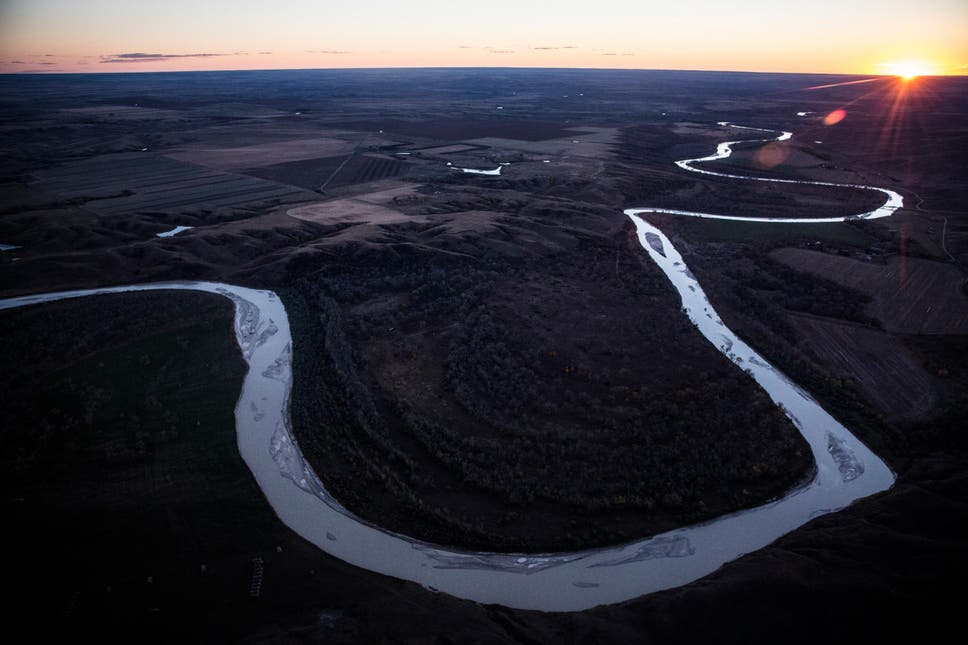 A leak in the Keystone Pipeline has released an estimated 383,000 gallons of oil - about the size of an Olympic swimming pool - into the North Dakota wetlands. The leak is the second leak in two years in the 2,600 mile long pipeline, which carries oil from Alberta, Canada, all the way down to southern Texas. The pipeline, which is operated by TC Energy, is less than 10 years old. Karl Rockeman of the North Dakota Department of Environmental Quality told the Associated Press that the spill did not affect any sources of drinking water and TC Energy said in a written statement that no people or animals were harmed. In 2017, the pipeline leaked over 400,000 gallons of oil across a swath of agricultural land in South Dakota. The spill occurred as the US State Department is collecting public comments on the Keystone ...
Few thought it would arrive so quickly. Now we're facing consequences once viewed as fringe scenarios. For decades, most scientists saw climate change as a distant prospect. We now know that thinking was wrong. This summer, for instance, a heat wave in Europe penetrated the Arctic, pushing temperatures into the 80s across much of the Far North and, according to the Belgian climate scientist Xavier Fettweis, melting some 40 billion tons of Greenland's ice sheet. Had a scientist in the early 1990s suggested that within 25 years a single heat wave would measurably raise sea levels, at an estimated two one-hundredths of an inch, bake the Arctic and produce Sahara-like temperatures in Paris and Berlin, the prediction would have been dismissed as alarmist. But many worst-case scenarios from that time are now realities. Science is a process of discovery. It can move slowly ...
The Aramco IPO's internal dynamics
Domestic only—the key aspect of Aramco IPO The state energy giant's decision to proceed with ...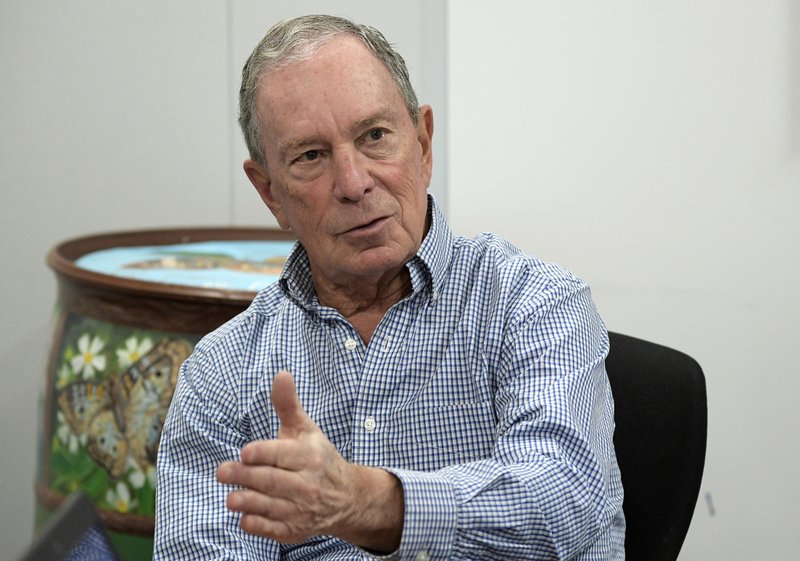 Enter the Old White Knight
They say he has beheld the weenies of the field and found them wanting ...
How big a problem is idling?
Idling your car — at home, in a drive-thru line, at a red light ...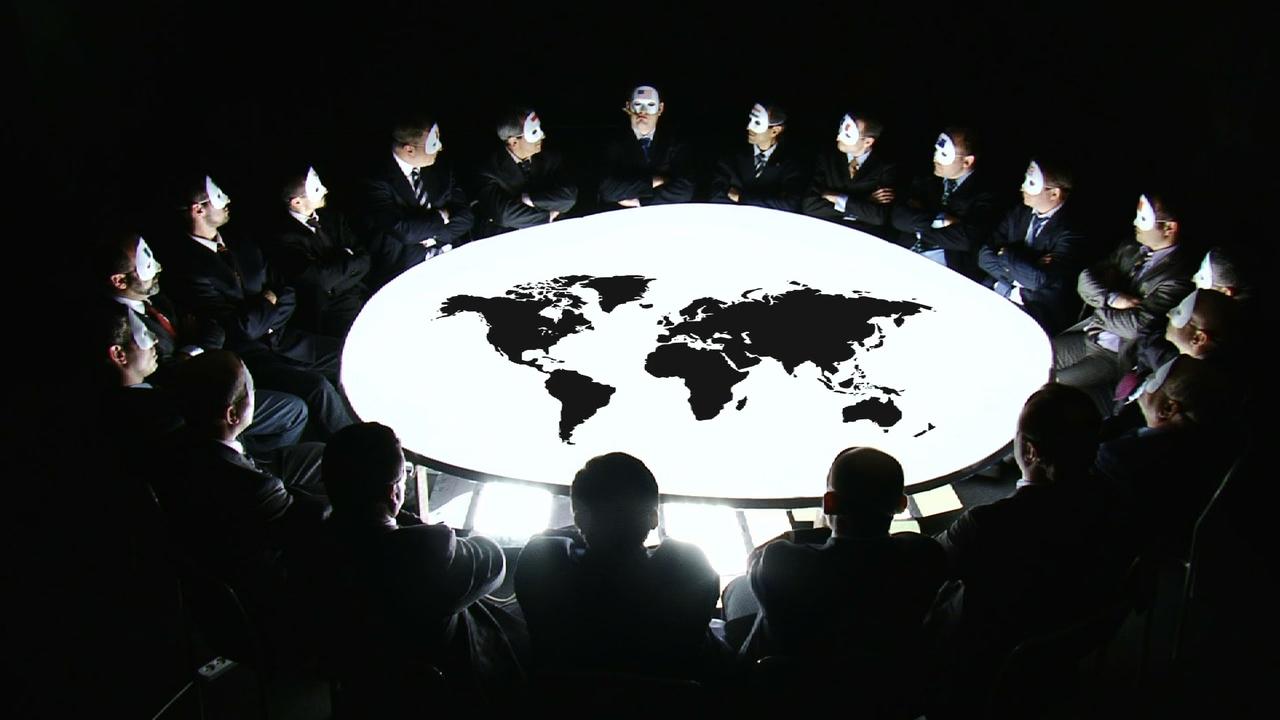 Exposing The Plan For A Global Dystopia
Global policy planners intend to deliver replacements for both dollar hegemony and fossil fuels. ...
More News By Topic...