Welcome to PeakOil.com, an online community exploring oil depletion.
The proposed layout of the future circular collider (Image: CERN) Geneva. Today, the Future Circular Collider (FCC) collaboration submitted its Conceptual Design Report (CDR) for publication, a four-volume document that presents the different options for a large circular collider of the future. It showcases the great physics opportunities offered by machines of unprecedented energy and intensity and describes the technical challenges, cost and schedule for realisation. Over the next two years, the particle physics community will be updating the European Strategy for Particle Physics, outlining the future of the discipline beyond the horizon of the Large Hadron Collider (LHC). The roadmap for the future should, in particular, lead to crucial choices for research and development in the coming years, ultimately with a view to building the particle accelerator that will succeed the LHC and will be able to significantly expand our knowledge ...
There have been better starts to the New Year. The December Caixin Manufacturing PMI, a survey of Chinese manufacturing activity, contracted for the first time in 17 months. Soon after, reports began to emerge that China's growth target will be lower than that set for 2018. Apple, once the world's most valuable company, sent shock waves across financial markets. It revised down its earnings for the end of 2018 citing an economic slowdown in China that was significantly greater than they had anticipated due to weak demand and the impact of trade tensions with the US. While the dispute with the US has undoubtedly affected sentiment, with December data showing trade to the US weakening, over most of last year Chinese exports to the US were actually very strong. Exports to the US grew 11% in dollar terms in 2018 and it ...
TAE Technologies will bring a fusion-reactor technology to commercialization in the next five years, its CEO announced recently at the University of California, Irvine. "The notion that you hear fusion is another 20 years away, 30 years away, 50 years away—it's not true," said Michl Binderbauer, CEO of  the company formerly known as Tri Alpha Energy. "We're talking commercialization coming in the next five years for this technology." That trajectory is considerably sooner than Binderbauer described when he took over as CEO in 2017. It would put TAE ahead of two formidable competitors. The 35-nation ITER project expects to complete its demonstration reactor in France in 2025. Vancouver-based General Fusion Inc. is devoting the next five years, with support from the Canadian government, to developing a prototype of its fusion reactor. And the Massachusetts Institute of Technology announced last March that it expects to bring its fusion reactor to market in ten years. For more than 20 years TAE has ...
In 2015, Pioneer Natural Resources filed a report with the federal Securities and Exchange Commission, in which the shale drilling and fracking company said that it was "drilling the most productive wells in the Eagle Ford Shale" in Texas. That made the company a major player in what local trade papers were calling "arguably the largest single economic event in Texas history," as drillers pumped more than a billion barrels of fossil fuels from the Eagle Ford. Its Eagle Ford wells, Pioneer's filing said, were massive finds, with each well able to deliver an average of roughly 1.3 million barrels of oil and other fossil fuels over their lifetimes. Three years later, The Wall Street Journal checked the numbers, investigating how those massive wells are turning out for Pioneer. Turns out, not so well. And Pioneer is not alone. Those 1.3 million-barrel wells, the Journal reported, "now appear to be on a pace to produce ...
Recently, there has been some concern about the ability of U.S. shale, and in particular, the Permian Basin, to continue the meteoric increases in production that have characterized the past decade's boom. Growth in U.S. shale production since 2010 has led to a scenario no one ever imagined even a few years ago. America is now an energy exporter, sending cargoes of oil and LNG around the world. (Click to enlarge) Figure.-1, Source: EIA, Chart by Author The data shows a rapid production ramp from 2010 as horizontal drilling and fracking technology replaced vertical wells. This continued and even accelerated through the end of Q-4, 2014 as DUCs (drilled but uncompleted wells) were brought online. The decline of Q-1, 2015 reflects the impact of the oil price drop that actually began in mid-2014. The new ramp beginning in 2017 reflected the new lower costs ...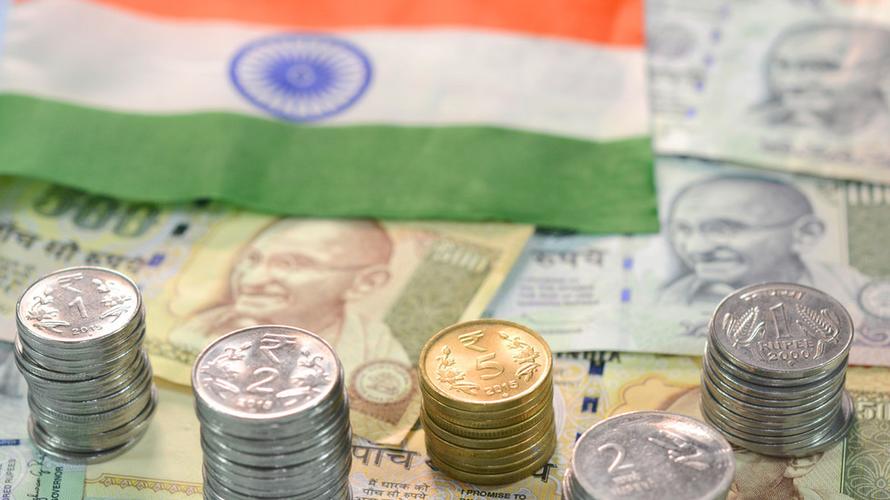 In an effort to circumvent US-imposed sanctions, India and Iran have reportedly ditched the US dollar and are trading oil in rupees. The reason becomes clear after considering the dynamics at play in the region. In mid-February last year, Iranian President Hassan Rouhani visited India, and the two countries signed nine agreements signalling a strengthening of ties. Indian Prime Minister Narendra Modi appeared to celebrate the growing relationship, stating that it was "a matter of great pleasure" for India that an Iranian president came to India "after a gap of 10 years." Fast-forward a few months later, and then-UN ambassador Nikki Haley was bluntly telling India that they should rethink their relationship with Tehran. Donald Trump's decision to rip up the Joint Comprehensive Plan of Action (JCPOA) last year, also known as the Iranian nuclear accord, was a particularly significant blow to Iran-India relations. At the time the JCPOA was formulated, Indian officials believed ...
In part one of this series, we looked the structure of the oil market, the defining features of the companies that comprise it and the factors affecting oil price. In part two, we will introduce some metrics commonly used to model future cash flows in order to more accurately value these businesses. Cash is king In dealing with oil and gas companies, there are two classes of valuation metric: profitability and efficiency of asset usage. Profitability gives an investor a measure of how valuable a company is, whereas capital efficiency is a measure of how well the company is utilizing shareholder capital. Some of these metrics are often used in valuing businesses in other sectors, while others may be new to you. The reason why some of these more obscure methods are used relate back to the features shared by oil companies: depletion of ...
Saudi Arabia's energy minister said on Wednesday he was confident that action to rein in output by OPEC and its allies would bring the oil market into balance, unless there was an unexpected development. Khalid al-Falih also said he would not rule out calling for further action by the Organization of the Petroleum Exporting Countries and its allies in future, adding that market conditions looked better than a few weeks ago. reuters
Really strange things are starting to happen all over the world.  We'll talk about "the North Pole's sudden shift" later in this article, but first I want to focus on the very unusual event which just took place in Mecca, Saudi Arabia.  A "massive swarm" of thousands upon thousands of black locusts descended upon the holiest site in Islam, and video of this "plague" is understandably causing quite a stir all over social media.  The following comes from the Times Of Israel… A massive swarm of locusts plagued Mecca, Saudi Arabia, earlier this week, prompting authorities at Islam's holiest site to launch a cleaning operation to remove them. Videos posted to social media showed the insects swarming around cleaners and worshipers in the city's Grand Mosque, where millions of Muslim pilgrims congregate every year. And this was not just a temporary phenomenon.  Once ...
Share 0 Tweet Reddit 0 Share 0 Share By Tara Lohan, the Revelator. Originally posted on The Revelator. New analysis reveals that we have much less water in our aquifers than we previously thought — and the oil and gas industry could put that at even greater risk. We're living beyond our means when it comes to groundwater. That's probably not news to everyone, but new research suggests that, deep underground in a number of key aquifers in some parts of the United States, we may have much less water than previously thought. "We found that the average depth of water resources across the country was about half of what people had previously estimated," says Jennifer McIntosh, a distinguished scholar and professor of hydrology and atmospheric sciences at the University of Arizona. McIntosh and her colleagues — who published a new study about ...
2019: World Economy Is Reaching Growth Limits; Expect Low Oil Prices, Financial Turbulence
Financial markets have been behaving in a very turbulent manner in the last couple ...
Mexico Confirms It Completed 2019 Oil Hedge at $55 a Barrel
Mexico's Finance Ministry confirmed that it spent about $1.23 billion to protect 2019 revenues ...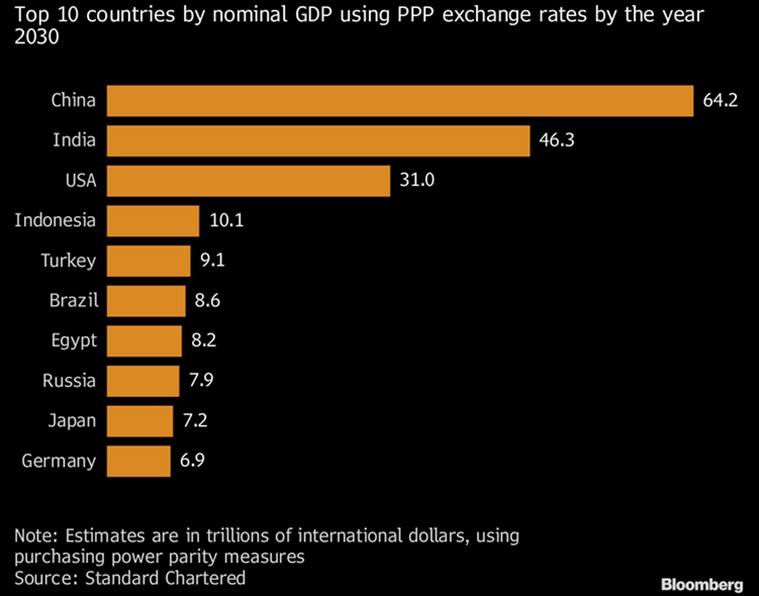 India likely to overtake US to be world's second largest economy by 2030
As per the economists, India is projected to accelerate to 7.8 percent by the ...
Trump Administration Works Overtime to Make Sure Shutdown Doesn't Stop Oil Drilling
The partial U.S. government shutdown has docked fishing boats in Alaska, delayed public meetings ...
More News By Topic...