Welcome to PeakOil.com, an online community exploring oil depletion.
The circular economy – the newest magical word in the sustainable development vocabulary – promises economic growth without destruction or waste. However, the concept only focuses on a small part of total resource use and does not take into account the laws of thermodynamics. Illustration: Diego Marmolejo. Introducing the Circular Economy The circular economy has become, for many governments, institutions, companies, and environmental organisations, one of the main components of a plan to lower carbon emissions. In the circular economy, resources would be continually re-used, meaning that there would be no more mining activity or waste production. The stress is on recycling, made possible by designing products so that they can easily be taken apart. Attention is also paid to developing an "alternative consumer culture". In the circular economy, we would no longer own products, but would loan them. For example, a customer could pay ...
China's self-designed "artificial sun," a device to harness the energy of fusion, has made an important advance by achieving a temperature of 100 million degrees Celsius in plasma and a heating power of 10 megawatts, media reported, noting the progress could pave the way for developing clean energy through nuclear fusion. The Institute of Plasma Physics, affiliated with the Chinese Academy of Sciences announced on its website on Monday that various data points achieved in the experiments are close to meeting physics' demand for future steady-state fusion reactor operation. It also provides an important technological basis for mankind's development of clean nuclear energy, said the institute. Independently designed and developed by China, the Experimental Advanced Superconducting Tokamak (EAST) is the world's first fully superconducting tokamak with non-circular cross-section and the country's fourth generation experimental nuclear fusion device, China Central Television (CCTV) reported on ...
China, the driver of global demand, is forecast to become the world's largest gas-buying country with net imports approaching the level of the European Union by 2040, according to the International Energy Agency's the World Energy Outlook. China already overtook South Korea as second-largest LNG importer last year and is on track to surpass Japan. By 2040, it will be buying a total of 369 billion cubic meters of gas, while volumes into the EU, the biggest buyer, will be just 4 billion cubic meters higher. The gap was as big as 243 billion last year. China to Rival EU as Top Gas Importer by 2040... Source: WEO 2018, IEA Note: New Policies Scenario Key Insights China's emergence as a super power in the energy markets will benefit exporters of liquefied natural gas as well as Russian pipeline gas supplier Gazprom PJSC that'll next ...
Relentless American shale development is set to allow the U.S. to leapfrog the world's other major oil and gas producers, with the potential for the country to account for roughly half of global crude and natural growth by 2025, the International Energy Agency said Tuesday. In its annual World Energy Outlook report, the IEA said its main projection scenario through to 2040 foresees the U.S. accounting for nearly 75% and 40% of global oil and gas growth, respectively, over the next six years. Growth is expected to... WSJ
OPEC members may be weighing oil production cuts again, worried that a slowing global economy will undermine prices, but in the group's Middle East heartland producers are spending billions to add output capacity for the long term. As the global oil industry recovers from one of the worst slumps in its history, the biggest international energy companies are keeping their checkbooks closed and tightening up on investment so as to boost returns to shareholders. National oil companies in the Middle East, home to 48 percent of the world's reserves, are bucking the trend. Iraq, Saudi Arabia, Kuwait and the United Arab Emirates are among Middle Eastern producers that are drilling wells to maintain or boost output, in an expansion comparable to the surge in U.S. shale oil since 2010. Abu Dhabi, home to most of the U.A.E.'s oil deposits, this month increased ...
It warmed my heart to read in The Wall Street Journal that Hillary Clinton is preparing to re-enter the Washington DC swamp from her deluxe exile in the woods of Chappaqua, New York, and make another run for the White House — though it's hard to calculate how many porters in sandals and loincloths will be required to lug all her baggage around the campaign trail. Will hubbie hit the hustings with her? That would be rich. I can just imagine the pussy-hatted legions shrieking #MeToo at every stop. Surely there is no better way to put the Democratic Party out of its misery. The post-election melodramas in Georgia and Florida grind on, despite the various rules and laws about deadlines for certifying ballots and accounting for their origin. What is a ballot after all but a mere scrap of paper, ...
No matter how abundant or renewable, solar power has a thorn in its side. There is still no cheap and efficient long-term storage for the energy that it generates. The solar industry has been snagged on this branch for a while, but in the past year alone, a series of four papers has ushered in an intriguing new solution. Scientists in Sweden have developed a specialised fluid, called a solar thermal fuel, that can store energy from the sun for well over a decade. "A solar thermal fuel is like a rechargeable battery, but instead of electricity, you put sunlight in and get heat out, triggered on demand," Jeffrey Grossman, an engineer works with these materials at MIT explained to NBC News. The fluid is actually a molecule in liquid form that scientists from Chalmers University of Technology, Sweden have been working on improving for over ...
Oil, Power, and War: A Dark History By Matthieu Auzanneau Originally published in 2015 as Or noir, by La Découverte Translated from the French by John F. Reynolds 672 pp, hardcover. Chelsea Green Publishing. – Nov 2018. $35.00. In Oil, Power, and War, French journalist Matthieu Auzanneau presents a comprehensive, provocative history of humankind's relationship with oil. His account takes us from the first references to oil in ancient literature and scripture, to its current status as the lifeblood of the industrial economy, to its inevitable future demise as a usable energy source for our society. The book was first published in France in 2015 as Or noir (meaning "black gold"). This new edition is a nicely rendered English translation that extends the original narrative to the present. The book uses the four seasons of the year as a metaphor for the life cycle of the ...
An oil shortage is coming says Goldman Sachs, because firms cannot fully invest in future production. Global oil majors are increasingly looking to invest in lower-carbon areas of the energy sector, as they react to pressure for cleaner energy, both from government policy and investors. "In the 2020's we are going to have a clear physical shortage of oil because nobody is allowed to fully invest in future oil production," Michele Della Vigna, Head of EMEA Natural Resources Research at Goldman Sachs told CNBC Friday. "The low carbon transition will come through higher, not lower oil prices," he told CNBC's "Squawk Box Europe." Della Vigna said "Big Oils" are starting to understand that if they want to be widely owned by investors, they need to show that they are serious about minimizing the amount of carbon in the atmosphere. Goldman Sachs: ...
Saudi Arabia plans to reduce oil supply to world markets by 0.5 million barrels per day in December, its energy minister said on Sunday, as the OPEC power faces uncertain prospects in its attempts to persuade other producers to agree a coordinated output cut. Khalid al-Falih told reporters that Saudi Aramco's customer crude oil nominations would fall by 500,000 bpd in December versus November due to seasonal lower demand. The cut represents a reduction in global oil supply of about 0.5 per cent. Saudi Arabia has increased output by just about 1 million bpd this year under pressure from U.S. President Donald Trump and other consuming countries to help balance the market to compensate for lower supplies from Iran due to U.S. sanctions. But since Iran's customers were given generous waivers to continue buying crude, concerns grew about market oversupply and oil prices ...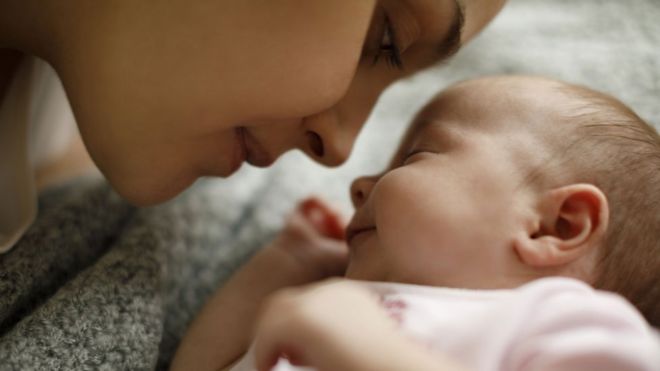 'Remarkable' decline in fertility rates
There has been a remarkable global decline in the number of children women are ...
We have not learned enough from the horrors of war
At the 11th hour on the 11th day of the 11th month in 1918, ...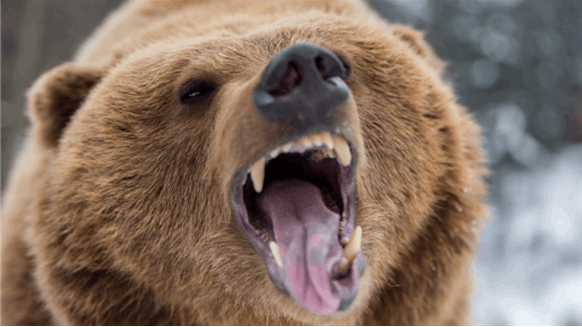 WTI Drops Below $60
Crude oil futures declined again Friday, but the key natural gas benchmark got a ...
Saudi Crown Prince Claims Assassination Attempt Against Him Was Thwarted
BBC Arabic reports based an exclusive Jerusalem Post story that Saudi Crown Prince Mohammed Bin Salman told a ...
More News By Topic...