Welcome to PeakOil.com, an online community exploring oil depletion.
The last 24 hours have marked another major waypoint along the path to my long-held contention that Russia, China and Saudi Arabia are going to make a massive, collective push to try and dethrone the U.S. dollar as global reserve currency. Anybody who has read my 23 Stocks To Watch For 2023 (or any of my other recent articles discussing how I am personally positioning myself for this thesis) knows that I believe we are on the precipice of an unprecedented era geopolitically. Put simply, I believe there is a historic divide in the making between the BRICS nations, led by Russia and China, and the West, led by the United States. I was one of the few outlets last summer to even report on the fact that Russia and China openly announced a "new global reserve currency" (announced in July 2022, predicted ...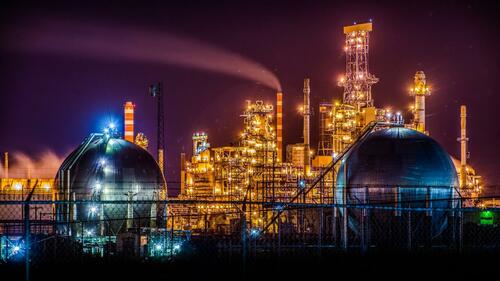 It is easy for anyone to say that they are against fossil fuels. Opposition to coal, oil and natural gas is fashionable and will prompt heads to nod and even hands to applaud in most places.  But are people aware of the extent to which their lives are dependent on fossil fuels? Do they know that more than 90 percent of things used in their everyday lives are derived from fossil fuels? From your toothbrush to your car tire, a majority of the things you use today has been made possible because of fossil fuels. Shoes, refrigerators, washing machines, coffee makers, furniture, pens, eating utensils, eyeglasses, commodes, medical gear, camping equipment, and the list goes on and on. Consider the computer or the phone from which you are reading this article. They are made of glass, metal, plastic, lithium and silicon – all of ...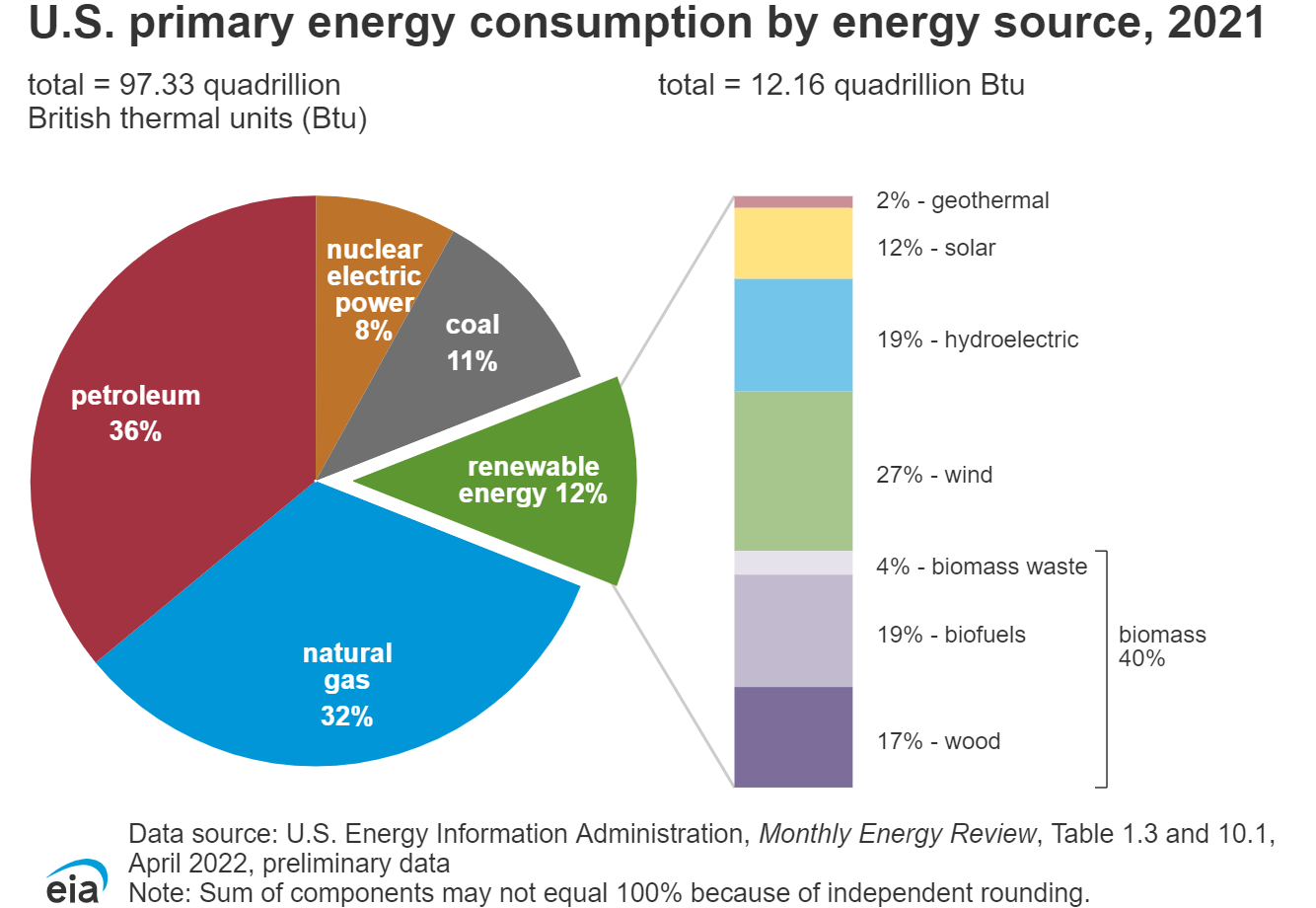 Visualizing U.S. Consumption of Fuel and Materials per Capita Wealthy countries consume massive amounts of natural resources per capita, and Americans are no exception. According to data from the National Mining Association, each American needs more than 39,000 pounds (17,700 kg) of minerals and fossil fuels annually to maintain their standard of living. Materials We Need to Build Every building around us and every sidewalk we walk on is made of sand, steel, and cement. As a result, these materials lead consumption per capita in the United States. On average, each person in America drives the demand of over 10,000 lbs of stone and around 7,000 lbs of sand and gravel per year. Material/Fossil Fuel Pounds Per Person Stone 10,643 Natural Gas 9,456 Sand, Gravel 7,088 Petroleum Products 6,527 Coal 3,290 Cement 724 Other Nonmetals 569 Salt 359 Iron Ore 239 Phosphate Rock 166 Total 39,291 PreviousNext The construction industry is a major contributor to the U.S. economy. Crushed stone, sand, gravel, and other construction aggregates represent half of the industrial minerals ...
Have you heard? The world is about to end! 60 Minutes recently featured Paul Ehrlich, author of the bestseller, The Population Bomb. "Humanity is not sustainable," he said. Why would 60 Minutes interview Ehrlich? For years, Ehrlich said, "We are very close to a famine" and, "In the next 15 years, the end will come." He's been wrong again and again. Yet, 60 Minutes takes him seriously. "Paul Ehrlich may have lived long enough to see some of his dire prophecies come true," intoned reporter Scott Pelley. Now, 60 Minutes says, "scientists say" the earth is in the midst of a "mass extinction!" Doom sells. Ehrlich's book sold an amazing three million copies. It claimed the Earth's rising population would lead to worldwide famine. The opposite happened. The world's population more than doubled. But today there is less famine! 60 Minutes did mention that Ehrlich was wrong about widespread ...
The price of regular gasoline in the U.S. is more expensive than year ago levels, according to data from the U.S. Energy Information Administration (EIA), AAA Gas Prices, and GasBuddy. In its most recent gasoline and diesel fuel update, which was released on January 23, the EIA pegged the U.S. regular gasoline price at $3.415 per gallon. The fuel update highlighted that this figure was $0.092 higher than a year ago. AAA Gas Prices put the average price of regular gasoline in the U.S. at $3.509 per gallon, as of January 27, and the year-ago average price $0.161 lower at $3.348 per gallon. GasBuddy's live ticking average for regular gasoline in the U.S. was $3.486 per gallon, as of 5.20am EST on January 27, which the organization outlined was $0.1 higher than last year's average. "The recent rising temperatures led to rising pump ...
ExxonMobil, Chevron, Shell, TotalEnergies, and BP reaped almost $200 billion collectively last year but fears of an economic slowdown, plunging natural gas prices, cost inflation and uncertainty over China's re-opening are dimming the outlook for 2023. The five companies are expected to report $198.7 billion in combined 2022 profit in the coming days, 50% higher than the previous annual record set more than a decade ago, according to data compiled by Bloomberg. The tsunami of cash generated by the group over the past 12 months means the industry can sustain dividend increases and share buybacks, analysts said. Crucially for shareholders, management teams held off on spending increases as commodities boomed, in stark contrast with previous cycles. Instead, they opted to repay debt and swell investor returns: Chevron stunned shareholders with a $75 billion stock-repurchase announcement on Wednesday — five times the company's current ...
People on the other side of the planet are dropping dead from starvation right now, but most people don't even realize that this is happening.  Unfortunately, most people just assume that everything is fine and dandy.  If you are one of those people that believe that everything is just wonderful, I would encourage you to pay close attention to the details that I am about to share with you.  Global hunger is rapidly spreading, and that is because global food supplies have been getting tighter and tighter.  If current trends continue, we could potentially be facing a nightmare scenario before this calendar year is over. Pakistan is not one of the poorest nations in the world, but the lack of affordable food is starting to cause panic inside that country.  The following comes from Time Magazine… Last Saturday in Mirpur Khas, a ...
Arthur Berman: "Peak Oil - The Hedonic Adjustment" Episode 54 January 18, 2023 (Conversation recorded on January 2nd, 2022) Show Summary On this episode, petroleum geologist Arthur Berman returns to unpack the development and drawbacks of 'peak oil'. Art explains how our institutions have redefined what is considered oil, which has created an illusion of constantly growing oil production. The reality is that - circa 2023 - fully 40% of what is called oil is comprised of things that are 'not oil'. What does this imply for global peak oil? Is peak oil, an observation which has been around for decades and repeatedly proven 'wrong', even relevant today? Is a specific 'peak' date even helpful or should we be focusing on the logical implications of a declining primary resource for global economies? And then, what should we do? About Arthur Berman Arthur E. Berman is a petroleum ...
A key driver of inflation – high gasoline and diesel prices – are expected to continue well into 2023, and it's not just high oil prices and loss of Russian oil that will drive volatility, according to a new forecast from Kalibrate. The retail analytics firm warns gasoline and diesel prices could be even higher in 2023 than they were in 2022, though some relief could come towards the end of 2023 for B.C., should the Trans Mountain pipeline's new line go into operation, which could provide more refined fuels from Alberta. The world has lost 4.5 million barrels of refining capacity over the last two years, Kalibrate estimates, about 500,000 barrels of which were North American barrels. In a market where refining capacity is already tight, a single refinery outage in a given region can send prices skyrocketing. "It should be expected that ...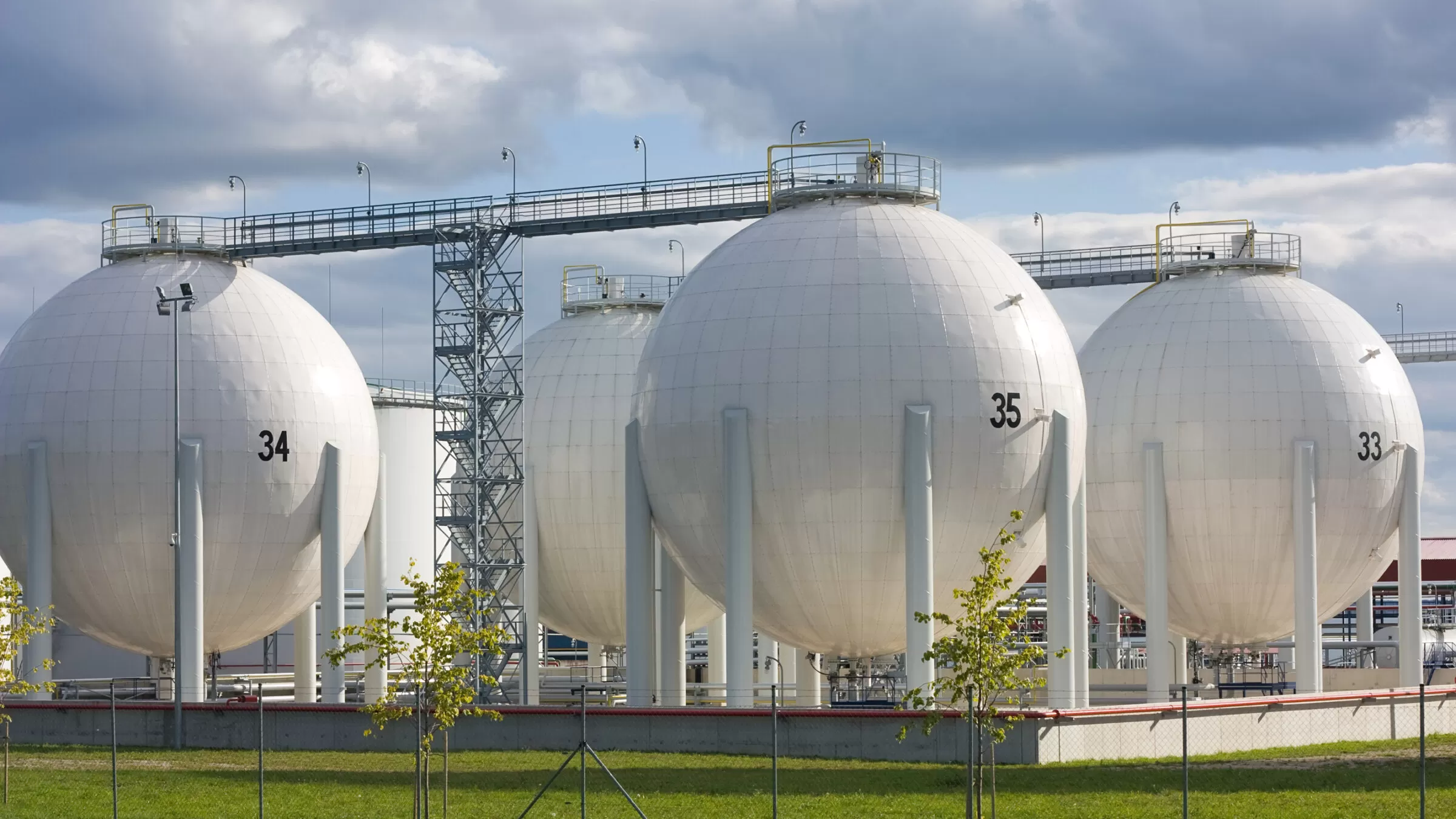 In March 2022, as crude oil prices spiked amid Russia's war in Ukraine, President Joe Biden announced that he would be tapping into the Strategic Petroleum Reserve (SPR) to help mitigate rising gas prices. In what he called a "wartime bridge," Biden authorized the release of up to 180 million barrels over six months. This week, the Biden administration is clashing with House Republicans over a bill that would limit its control over future SPR releases. A better idea would be to simply scrap the reserve altogether. In 1975, after an oil embargo against the United States by Arab nations, Congress established the SPR, with an emergency supply of up to 1 billion barrels. To mitigate the effects of future embargoes or foreign wars, the Department of Energy (DOE) would sell oil to oil companies experiencing shortages or disruptions. This month, Rep. Cathy ...
Analysts Predict Freeport LNG Restart Date
Rystad Energy now anticipates Freeport LNG will restart in March at the earliest. That's according ...
Iran Oil Gushes Into Global Market
Iran's oil exports are surging, offering solace to both Tehran and a global market ...
The Sobering Insanity of Oil Sanctions
"Insanity is doing the same thing over and over again and expecting different results." Although ...
US LNG And EU Import Capacity Imparity
Just barely into the new year and the LNG industry found itself in the ...
More News By Topic...