Welcome to PeakOil.com, an online community exploring oil depletion.
"The reason renewables can't power modern civilization is because they were never meant to. One interesting question is why anybody ever thought they could." Michael Shellenberger, Time magazine "Hero of the Environment," wrote this commentary in an article in Forbes. According to Shellenberger, president at Environmental Progress and an expert reviewer for the Intergovernmental Panel on Climate Change (IPCC), renewables are simply incapable of sustaining our current way of life. Why? Because people just are not willing to give up all the perks of modern life in order to return to some kind of a romantic pre-industrial era—the only kind of era that renewables could hope to sustain. Climate change and the pivot toward energy transition are real. But the idea of having the world function as we know it powered solely by renewable energy is unrealistic today. It will likely still be unrealistic three ...
> The crude oil hub in Oklahoma provides the physical delivery mechanism for the benchmark WTI futures contract > As global economies reopen, oil stocks in Cushing have been drawn down to 51 million barrels in storage since the peak of 65.4 million barrels on May 1, 2020 > Pipelines at Cushing have 3.7 million barrels per day of inflow capacity and 3 million barrels of outflow capacity   The oil market has begun to adjust to the "new normal" in the global economy, with significantly lower fuel demand and decreased oil production. In the wake of the demand collapse and lower refinery utilization rates, storage levels for crude oil have finally peaked and are starting to decline as the economic recovery from COVID-19 begins. The Nexus of Oil Fundamentals At the heart of the global pricing network is the Cushing, Oklahoma crude oil storage hub, which ...
Has peak oil arrived and what are the impact and opportunities for cleantech? Peak oil. It has been a topic of heated conversation for decades. The traditional definition describes it as the theorised point in time when the maximum rate of extraction of petroleum is reached, after which it enters into terminal decline. In 1962, geophysicist Marion King Hubbert predicted that global oil production would peak around the year 1970. In 2016, OPEC saw peak oil as a possibility within a decade. More modest projections saw it occurring in a range from 2035-2050. Those predictions were predominantly based on the fact that oil is a non-replenishing resource; there is a limit to how much the world can extract and refine. However, the scenario of total depletion is just one way to reach peak oil. It can also be brought on by the demand ...
Never in our lives have we experienced such a global phenomenon. For the first time in the history of the world, all of humanity, informed by the unprecedented reach of digital technology, has come together, focused on the same existential threat, consumed by the same fears and uncertainties, eagerly anticipating the same, as yet unrealized, promises of medical science. In a single season, civilization has been brought low by a microscopic parasite ten thousand times smaller than a grain of salt. COVID-19 attacks our physical bodies, but also the cultural foundations of our lives, the toolbox of community and connectivity that is for the human what claws and teeth represent to the tiger. Our interventions to date have largely focused on mitigating the rate of spread, flattening the curve of morbidity. There is no treatment at hand, and no certainty of a ...
The idea that we can go to Mars is touted by NASA, Elon Musk, and so many others that this dream seems just around the corner.  If we destroy our planet with climate change, pollution, biodiversity loss, soil erosion, aquifer depletion and more, no problem!  We can go to Mars. Though not if peak oil arrives, which it may have in October 2018, there won't be fuel to get there, and certainly none to return to Earth. But as Ugo Bardi points out in his book Extracted: How the Quest for Mineral Wealth Is Plundering the Planet we already have gone to another planet by exploiting Earth so ruthlessly that we have changed our planet into another world. "The planet has been plundered to the utmost limit, and what we will be left with are only the ashes of a gigantic fire. We ...
One could simply define extractivism as a productive process where natural resources are removed from the land or the underground and then put up for sale as commodities on the global market. But defining extractivism is not really this easy. Extractivism is related to existing geopolitical, economic and social relations produced throughout history. It is an economic model of development that transnational companies and states practice worldwide and that can be traced back more than 500 years all the way to the European colonial expansion. You can't tell the history of the colonies without talking about the looting of minerals, metals, and other high-value resources in Latin America, Africa, and Asia—looting that first nourished demands for development from the European crowns and later from the United States, and more recently also from China. Today this model of accumulation of wealth remains ...
China's dependence on crude oil imports has been growing in recent years as its domestic production has faltered, and the world's top oil importer covered 73.4 percent of its oil demand with imported oil in the first half of 2020. According to Chinese data, analyzed by Radio Free Asia's Michael Lelyveld, China has been buying record volumes of crude oil over the past months in order to bolster its energy security, especially at a time when its relations with the United States are deteriorating. Over the past decade, China's oil production has been falling while its oil demand has been soaring, increasing Beijing's dependence on sourcing oil from abroad. The Chinese authorities have recently launched a plan to boost energy security by ordering state oil giants to increase domestic oil production. In the first half of 2020, China's crude oil production did increase, by ...
The coronavirus crisis may have triggered the long-anticipated tipping point in oil demand and it is focusing minds in OPEC. The pandemic drove down daily crude consumption by as much as a third earlier this year, at a time when the rise of electric vehicles and a shift to renewable energy sources were already prompting downward revisions in forecasts for long-term oil demand. It has prompted some officials in the Organization of the Petroleum Exporting Countries, oil's most powerful proponent since it was founded 60 years ago, to ask whether this year's dramatic demand destruction heralds a permanent shift and how best to manage supplies if the age of oil is drawing to a close. "People are waking up to a new reality and trying to work their heads around it all," an industry source close to OPEC told Reuters, adding the ...
The economic pain that we are witnessing right now is far greater than anything that we witnessed during the last recession.  U.S. GDP declined by 32.9 percent on an annualized basis last quarter, more than 100,000 businesses have permanently shut down since the COVID-19 pandemic first hit the United States, and more than 54 million Americans have filed new claims for unemployment benefits over the last 19 weeks.  Up until just recently, a $600 weekly unemployment "supplement" and a federal moratorium that prevented many evictions had helped to ease the suffering for millions of American families, but both of those measures have now expired.  As a result, a tremendous amount of economic pain which had previously been deferred will now come rushing back with a vengeance.  Millions of American families are no longer going to be able to pay their bills, ...
ARI SHAPIRO, HOST: For the past century, food has been getting cheaper and more abundant. And yet we often hear warnings about potential food shortages. Some economists say this fear itself can cause problems. NPR's Dan Charles has the story. DAN CHARLES, BYLINE: Maybe you've heard how hard it might be to produce enough food for a growing world population. For instance, here's the U.S. ambassador to the U.N.'s Food and Agriculture Organization Kip Tom, also a big-time farmer in Indiana, at a panel discussion in 2018. (SOUNDBITE OF ARCHIVED RECORDING) KIP TOM: We got a growing world and a hungry world. We need to make sure we do our part in helping feed that hungry world. CATHERINE KLING: That is totally the mantra. CHARLES: This is Catherine Kling, an economist at Cornell University. KLING: I bet I've been to 50 talks in the last five, 10 ...
Brent Tops $45
Oil climbed to a five-month high in London, topping $45 a barrel after U.S. ...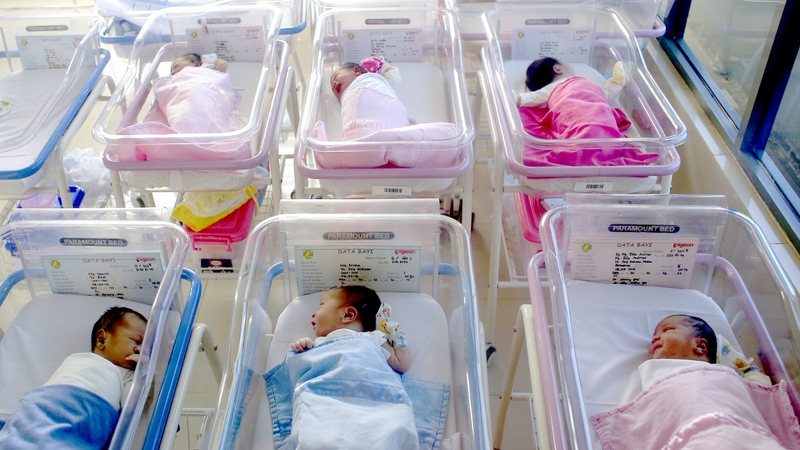 Are children going out of fashion?
When footballer Mesut Özil married model Amine Gülse last year, Turkish president Recep Tayyip Erdoğan ...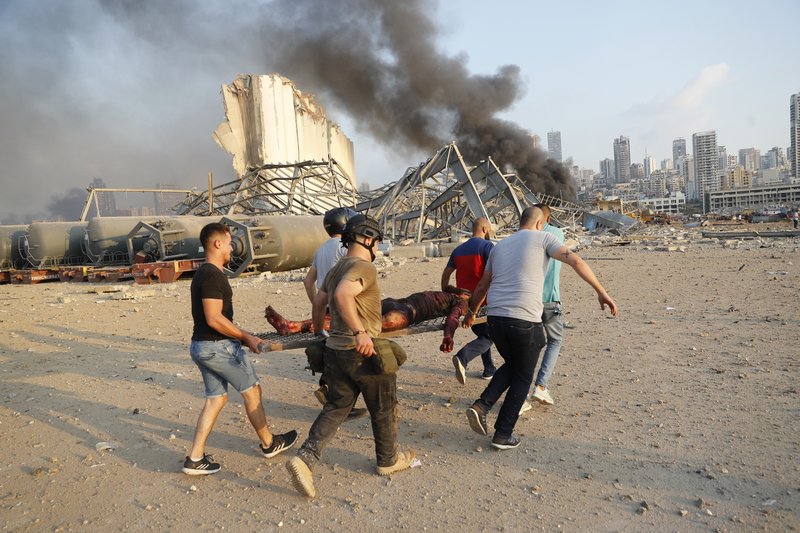 Massive Beirut blast kills more than 60, injures thousands
A massive explosion rocked Beirut on Tuesday, flattening much of the port, damaging buildings ...
Kuntler: A Glimpse Towards November
These dog days of summer, an anxious stillness descends across the USA as the ...
More News By Topic...