Welcome to PeakOil.com, an online community exploring oil depletion.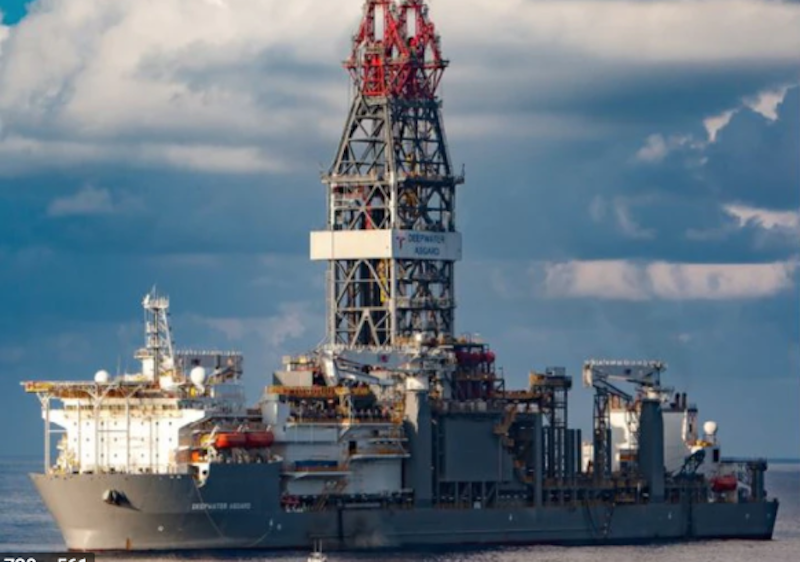 May 26, 2021 is not "a date that will live in infamy," unless you work in the oil and gas industry. That day saw three events across the world being cited as the "end to Big Oil." In The Netherlands, a Dutch court ruled Shell Oil must accelerate its carbon emissions reduction efforts to comply with the climate change goals of the Paris Agreement. In the U.S., activist shareholders voted three of their candidates onto the ExxonMobil board of directors with a mandate to accelerate the company's transition to renewables. Further west, Chevron shareholders directed management to implement more stringent emission targets for their products. Environmentalists cheered these victories. Is this really the beginning of the end for Big Oil? The importance of oil and gas in the modern world is well established. It is what has delivered a century of ...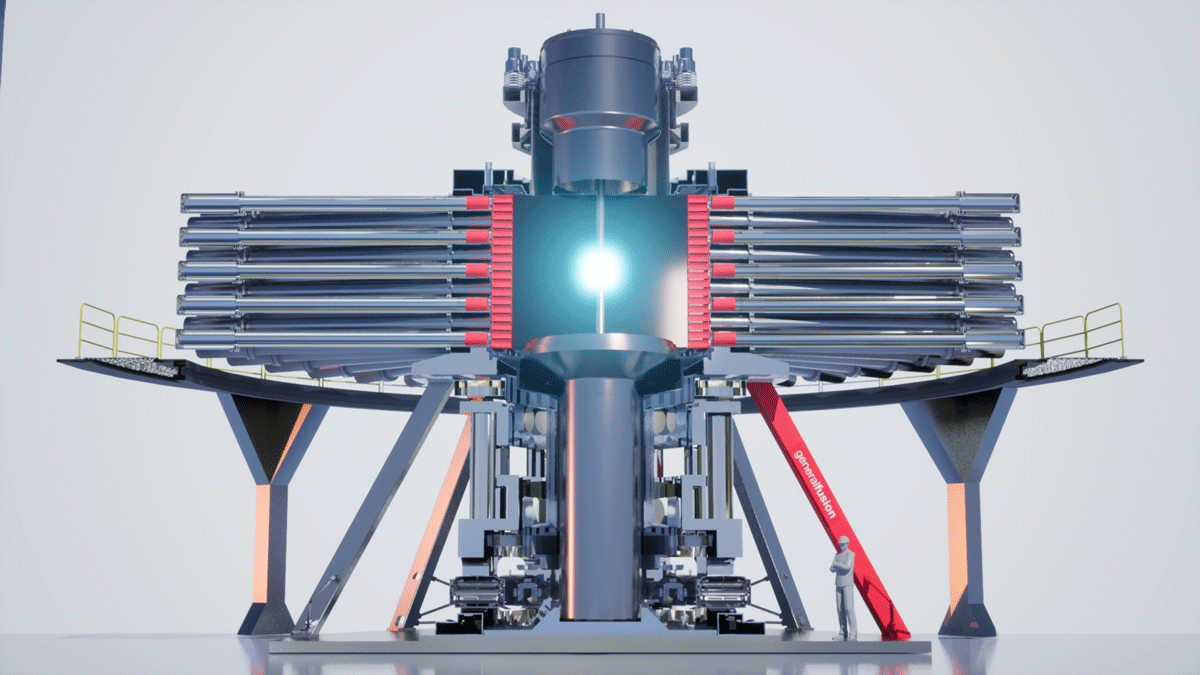 A nuclear fusion startup backed by billionaire Jeff Bezos will build its first pilot power plant outside of London, potentially accelerating a new way of generating clean energy. Canada's General Fusion Inc. is one of about two dozen startups trying to harness the power that makes stars shine. Rather than splitting atoms like in traditional fission reactors, fusion plants seek to bind them together at temperatures 10 times hotter than the sun. Doing so releases huge quantities of carbon-free energy with no atomic waste. While national laboratories have been trying to build economically-sustainable fusion machines for more than a half century, private investors have only recently joined the pursuit as urgency builds to find new sources of emissions-free power to slow global warming. "There are a lot of people preparing to take shots on goal right now," General Fusion Chief Executive Officer Chris Mowry said in an interview. "We now have ...
The massive impact of the COVID-19 pandemic on lives and economies underscores that our collective survival and well-being hinges on our willingness to confront environmental threats that have global consequences. Key to protecting lives and making communities more resilient to such threats will be an emphasis on proactive, science-based decision-making at all levels of society. And among the most serious risks that science can help illuminate and alleviate are those resulting from human-induced climate change. To minimize those risks, the Paris Agreement aims to commit nearly 200 nations to implement greenhouse gas emissions-reduction policies consistent with keeping the increase in the global average temperature since preindustrial times to well below 2 degrees Celsius—and pursue efforts to further limit that increase to 1.5 C. Recognizing that the first set of submitted near-term Paris pledges, known as Nationally Determined Contributions (NDCs), are inadequate ...
podcast: EconTalk Mike Munger, of Duke University, and EconTalk host Russ Roberts clean up some loose ends from their previous conversation on recycling, move on to talk about the idea of buying local to reduce one's carbon footprint and then talk about the idea of peak oil. They close the conversation with the Rick Ankiel story and the implications for the Barry Bonds saga.   Lista de episodios
Although oil may not be headed to a new supercycle, prices still have room to rise from current levels because of a strong demand rebound and expected tightness in supply, some of the world's largest commodity trading groups say. There is a chance for $100 oil, Jeremy Weir, chief executive officer at commodity trader Trafigura, told the FT Commodities Global Summit on Tuesday. "You need higher prices to incentivize… and also maybe to build on the cost of carbon in the future as well. You also need to attract capital in the business," Weir told the online debate. The largest commodity traders are bullish on oil in the near term, too. Brent Crude traded at over $73.50 a barrel early on Tuesday, but the top executives of the trading houses see further upsides. "Higher from here" for the next six months, Glencore's Head of Oil ...
A recruiter for oil and gas corporations recently gave an ominous warning on Tik Tok, claiming that these big companies are mysteriously preparing to replace their vaccinated employees within three years.
Beijing says the safety of its nuclear power plant in southern China is "guaranteed," following alarming reports about a fission gas leak in recent weeks. Zhao Lijian, a spokesperson for China's foreign ministry, told reporters on Tuesday that the Taishan Nuclear Power Plant in Guangdong province met all technical requirements. "No abnormalities in radiation levels have been detected in the surrounding environment." "Its safety is guaranteed," he said. Concerns surrounding one of the facility's two reactors emerged on Monday, after a CNN report revealed that the plant's French joint operator Framatome had written twice to the U.S. in June in order to obtain approval for technical assistance. The Taishan plant's majority stakeholder is the state-owned China General Nuclear Power Group (CGN), which was placed on the U.S. entity list by the Trump administration. To assist in what Framatome described as an "imminent radiological threat," ...
The world's wealthiest large democracies issued a joint communiqué that stressed the need for drastic action to end the pandemic and counter China. President Biden then had tea with Queen Elizabeth and said the monarch reminded him of his mother. Here's what you need to know: G7 leaders come together on a global minimum tax and democratic ideals. President Biden says Queen Elizabeth reminds him of his mother. A unified front against threats by China and Russia becomes a priority of the G7 leaders. China warns that a 'small' bloc of nations does not dictate global policy. G7 powers fail to agree on firm date to stop burning coal. Global summit marks a return of international diplomacy. The 'sausage wars' flare again between Britain and the E.U. G7 leaders come together on a global minimum tax and democratic ideals. Video transcript 0:00/1:50 G7 Initiatives Aim to ...
Oil giant Royal Dutch Shell is reviewing its holdings in the largest oil field in the United States for a possible sale as the company looks to focus on its most profitable oil-and-gas assets and grow its low-carbon investments, according to sources familiar with the matter. The sale could be for part or all of Shell's about 260,000 acres (105,200 hectares) in the Permian Basin, located mostly in Texas. The holdings could be worth as much as $10 billion, the sources said, on condition of anonymity because the talks are private. Shell declined to comment. Shell is one of the world's largest oil companies, all of which have been under pressure from investors to reduce fossil-fuel investments to stem changes to the global climate brought on by carbon emissions. Shell, BP Plc and TotalEnergies have pledged to lower emissions through increased investment in ...
Crude oil closed at $70 per barrel for West Texas Intermediate (WTI) on the New York Stock Exchange (NYMEX) on June 8. Brent crude oil, which is traded on the international exchange, has closed at more than $70 for several days. EIA estimates the price of Brent oil will remain strong amid expectations of global demand rises. "We expect Brent prices will remain near current levels in the third quarter of 2021, averaging $68 per barrel," EIA stated. EIA does not forecast oil prices in the U.S. EIA estimates global oil consumption at 96.2 million barrels per day (b/d) in May, which is an increase of 11.9 million barrels per day from May 2020 but 3.7 million barrels per day less than in May 2019. "We forecast that global consumption of petroleum and liquid fuels will average 97.7 million b/d for all of ...
Over $1 trillion needed by 2030 to put world on track to reach net-zero by 2050
A report earlier this month from the International Energy Agency (IEA) carried out in collaboration with ...
The Keystone XL Oil Pipeline Is Dead
The Canadian company behind the controversial Keystone XL oil pipeline called it quits on ...
The Lie That A Kinder, Gentler US Empire Is Possible
Minnesota Representative Ilhan Omar has once again been the center of an artificial controversy ...
The Eugenical Highway
'Voice or no voice, the people can always be brought to the bidding of ...
More News By Topic...