Welcome to PeakOil.com, an online community exploring oil depletion.
This year, international delegates gathered in Katowice, Poland for the thirty-second international climate meeting in 40 years. As they dithered over whether they should "welcome" or "note" the 1.5°C pathways report they had commissioned, our world was on pace to set another all-time record of 10.88 billion tonnes of annual carbon emissions. Carbon-dioxide in our atmosphere has reached over 412 parts per million, 47% higher than pre-industrial levels, and higher than any time in the last four million years. In spite of record increases in solar and wind energy development, human carbon emissions continue to rise because, over the last decade, fossil fuel use has grown ten-times faster than renewable energy use. In spite of good intentions, nothing we have achieved has actually reduced oil, gas, and coal use. Given the slow pace of climate action, some ecologists have wondered if ...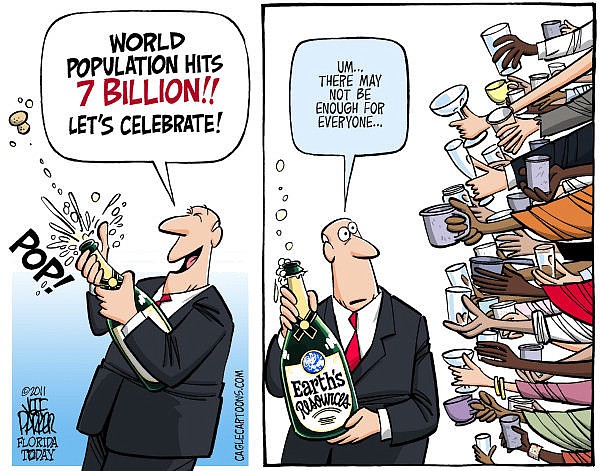 The Trump Administration released the Fourth National Climate Assessment on Friday November 23, which concluded: "time is running out" to correct a coming climate catastrophe. Make no mistake about it, the only reason they released it at all is because publication was mandated by law. The conclusions in Climate Assessment #4 are, to say the least, frightening. In the absence of global mitigation, the U.S. will experience regular extreme fires like the Thomas and Camp fires; more storms, hurricanes, and flooding; sea-level rise; decline in freshwater resources (due to drought); destruction of food production; disruption of energy and transposition systems; fuel shortages; public health threats (related to air-quality and insect spread diseases); disruption of international trade and increased threats to national security; and ecosystem decline. Economically, by the end of the century, unchecked climate change is predicted to cost the U.S.$500 billion ...
Everyone's talking about Brexit. Some about the French riots. But no one's talking about why they are happening, and what they really mean. They might think they are, but they are usually missing the point. On 6th May 2010, the Conservative Party took the reins of power for the first time since 1992, propped up with some help from the Liberal Democrats. Hours before the election result, I warned in a blog post that whichever government was elected, it would be the first step in a dramatic shift toward the far-right that would likely sweep across the Western world within 10 years. "The new government, beholden to conventional wisdom, will be unable or unwilling to get to grips with the root structural causes of the current convergence of crises facing this country, and the world," I wrote, describing the failure of all three political ...
The Organization of the Petroleum Exporting Countries - the oil market institution that has exerted an unyielding power over the price of crude for nearly 60 years - is now in deep crisis. The latest OPEC meeting in Vienna offered new insights into the cartel's raging civil war that is tearing it apart and threatens to ultimately make the cartel irrelevant. In a two-year period since the group of 15 major oil producers formed an alliance with Russia, OPEC's smaller members have been marginalized, their voices have been diminished and Saudi Arabia seems to prioritize its partnership with Moscow above all else. An unlikely partnership between Saudi Arabia and Russia is causing dissension within OPEC, with one of the oldest members announcing it would withdraw from the organization in January just days prior to the talks. With Russia tightening its grip ...
KATOWICE, Poland — Amid freezing temperatures and heavy snowfall, former U.S. Vice President Al Gore arrived at the United Nations COP24 "climate change" summit to preach about a looming "dark age" and a "hell on earth" if humanity refuses to accept his solutions to alleged man-made global warming. "It is real!" Gore (shown) pleaded Wednesday. The climate alarmist also suggested the solution was simple: More restrictions on liberty and energy, more globalism, more extreme population-control measures, and a lower standard of living for people everywhere. Brushing aside U.S. President Donald Trump, who called the man-made warming hypothesis a "hoax," Gore said he remained "optimistic" that skeptics of his theory would ultimately be defeated. In fact, the quasi-celebrity warmist said it was almost inevitable. But in reality, experts and critics say that may not be the case. Calling the decision to create ...
The Paris-based IEA kept its 2019 forecast for global oil demand growth at 1.4 million barrels per day. The global oil market could move into deficit sooner than expected thanks to Opec's output agreement with Russia and to Canada's decision to cut supply, the International Energy Agency said on Thursday. The Paris-based IEA kept its 2019 forecast for global oil demand growth at 1.4 million barrels per day, unchanged from its projection last month, and said it expected growth of 1.3 million bpd this year. Uncertainty over the global economy stemming from US-China trade tensions could undermine oil consumption next year, as growth in supply gathers pace. "For 2019, our demand growth outlook remains at 1.4 million bpd even though oil prices have fallen back considerably since the early October peak," the IEA said. "Some of the support provided by lower prices will be offset ...
The US Senate has voted 56 to 41 to sorta-kinda eventually end America's part in the Saudi-led war in Yemen, one step out of a great many that will need to happen in order to end the worst humanitarian crisis on the face of the earth. The joint resolution still allows US drones to patrol Yemeni airspace and rain death from above in its "war on terror" against Al Qaeda, and it is unable to pass in the House this year due to an unbelievably sleazy rider that House Republicans attached to the unrelated Farm Bill. The resolution isn't expected to change much in terms of actual US participation in the war besides some  intelligence and reconnaissance assistance to Saudi Arabia and the United Arab Emirates against the Houthi rebels, since the US has already ended its assistance in refueling Saudi jets on their bombing ...
If you want to place a bet on oil right now, you're probably better off betting on it going up than going down. If you want to place a bet on oil right now, you're probably better off betting on it going up than going down. That's what Andy Hall, an oil trader nicknamed God, told Bloomberg in a recent television interview. "I think with prices hovering around, or a little over, $50 a barrel … you'd have to have a pretty negative outlook on the global economy to believe that prices will continue their downward trajectory," Hall said in the interview. "I don't think we're on the verge of a global recession or anything like that, and I think to use that old commodity adage 'price cures price', and a 30 percent correction, or a 30 percent downdraft, not only is it going ...
Andrew Sullivan called it "the Great Awokening" in a shrewd New York Magazine column this week. He refers, off course, to earlier episodes of American religious hysteria, namely the Great Awakening of the 1730s that featured the Rev. Jonathan Edwards raining sulfur and brimstone down on guilt-wracked New Englanders, and then the Second Awakening of the the early 1800s that spun off innumerable Protestant sects, cults, and utopian experiments. I like the term "Wokesterism" because the "ism" part acknowledges that the current hysteria makes a religion out of politics.       Sullivan's theory is that Wokesterism is an improvised replacement for sclerotic American Christianity, to fill the vacuum of entropic meaninglessness that pervades life in the republic these days. He says:      And so we're mistaken if we believe that the collapse of Christianity in America has led to a ...
For the first time in 75 years, the U.S. became a net exporter of oil last week. From Bloomberg: The shift to net exports caps a tumultuous week for energy markets and politics. OPEC and its allies are meeting in Vienna this week, trying to make a tough choice whether to cut output and support prices, risking the loss of more market share to the U.S. "The week started with Qatar leaving OPEC; then a mysterious U.S.-Saudi bilateral meeting in Vienna; followed by a canceled OPEC press conference, and now the latest news that the U.S. turned last week into a net petroleum exporter," said Helima Croft, commodities strategist at RBC Capital Markets LLC and a former analyst at the Central Intelligence Agency. The U.S. sold overseas last week a net 211,000 barrels a day of crude and refined products such as gasoline and ...
Hess Corp sees oil output growing 10 percent per year through 2025
Hess Corp said on Wednesday it expects oil and gas output to grow more ...
Carbon Civilisation and the Energy Descent Future
Just as the bird's nest, the badger's lodge and the bees' hive require investments ...
Market Could be Oversupplied by 2020
The market could be quite tight in the first half of 2019 but oversupplied ...
Why is it so Easy to Lie to Us? The Case of Russia and Climategate
Our media feed us routinely with lies and the story of the involvement of ...
More News By Topic...