Welcome to PeakOil.com, an online community exploring oil depletion.
Russian President Vladimir Putin and Chinese President Xi Jinping "are cooking something up—and I think it goes beyond blinis," says the Pulitzer Prize-winning energy expert Daniel Yergin, referring to the time when the two leaders took a break from an economic forum in Vladivostok to make the Russian pancakes. The balance of power in the global oil market today is no longer "OPEC versus non-OPEC," argued Yergin, who spoke at an Atlantic Council Front Page event on September 25 about his new book The New Map: Energy, Climate, and the Clash of Nations. "It's the big three: the United States, Russia, and China, and how they interact with each other." Here are some highlights of what Yergin said about Russian and Chinese influence in the energy sector, energy's impact on American leadership abroad, and where the energy transition appears to be heading.   There's ...
On the hood of an electric car, California Gov. Gavin Newsom signs an executive order requiring all … [+] new passenger vehicles sold in the state to be zero-emission by 2035 after a press conference on Wednesday, Sept. 23, 2020, at Cal Expo in Sacramento. (Daniel Kim/The Sacramento Bee via AP, Pool)   Three big oil and gas-related stories this week were all interrelated with one another, though few really understand that to be the case. Those stories were: For Governor Newsom, banning hydraulic fracturing – or "fracking" as it has come to be called – in his state is a relatively simple matter in what has become, for all intents and purposes, a one-party state. All he has to do is convince his overwhelming majorities in both houses of California's state assembly to pass a bill mandating that all fracking operations cease ...
The real downside of the green-profit narrative has been that it created the assumption in many people's minds that the solution to climate change and other environmental dilemmas is technical, and that policy makers and industrialists will implement it for us, so that the way we live doesn't need to change in any fundamental way. That's never been true. The notion that modern industrial civilization is fundamentally unsustainable and is therefore likely to collapse at some point is not a new one. Even before the Limits to Growth report of 1972, many ecologists were concerned that our continual expansion of population and consumption, based on the ever-increasing rate at which we burn finite supplies of fossil fuels, would eventually lead to crises of resource depletion and pollution (including climate change) as well as catastrophic loss of wild nature. Dystopian outcomes would ...
  I still remember sitting in my chemical engineering heat transfer class in the mid 1980s. Our professor was an older gentleman who wanted to impart some "big picture" wisdom on his class of graduating seniors. He explained M. King Hubbert's paper on peak oil from almost 30 years earlier. With an almost religious zeal, our prof told us how oil reserves would soon grow scarce and too expensive to extract. He was a tad bit early but in all fairness, he and other petroleum experts never saw coming few key developments in oil extraction technology. Fast forward to the early 2000s — "peak oil" was still one of the hottest topics on Wall Street and in the media. In fact, Peak Oil theory was all about the limited supply of oil which was about to hit its high point before the upcoming ...
As recently as 2008, Americans were paying high costs for gas and there was handwringing over the need for US "energy independence." But quietly America has achieved a form of energy independence, with net energy exports eclipsing net imports. The shift was driven primarily by the rise of shale oil extraction, with renewables also playing a part. George Pearkes is the Global Macro Strategist for Bespoke Investment Group. This is an opinion column. The thoughts expressed are those of the author. Visit Business Insider's homepage for more stories. The first summer I could drive was 2008, and it was a real summer to remember. WTI crude oil, the US benchmark, would peak at a record $145 per barrel and filling up my hand-me-down Chrysler Intrepid cost an unthinkable chunk of my short-order cook paycheck. During the mid-2000s, Americans were gripped by the ...
During a panel discussion in which I participated recently with three energy experts, the moderator asked us if we agreed with the recent projection by British oil giant BP that oil demand may have already peaked during 2019. Everyone on the panel answered with a firm "no." From my own perspective, I gave that answer in large part because all of the dozens of previous "peak oil" predictions - whether from the supply side or the more recent demand side reasoning - have turned out to be entirely wrong, often in hilarious fashion. From an historical perspective, it just seems like the safer position to take. That's not to downplay the position assumed by BP, whose internal expertise is undeniable. But it's key to note that much of the media coverage the company's findings have received portrays BP's position as being far ...
Royal Dutch Shell is looking to slash up to 40 per cent off the cost of producing oil and gas in a major drive to save cash so it can overhaul its business and focus more on renewable energy and power markets, sources told Reuters. Shell's new cost-cutting review, known internally as Project Reshape and expected to be completed this year, will affect its three main divisions and any savings will come on top of a $4 billion target set in the wake of the COVID-19 crisis. Reducing costs is vital for Shell's plans to move into the power sector and renewables where margins are relatively low. Competition is also likely to intensify with utilities and rival oil firms including BP and Total all battling for market share as economies around the world go green. "There will be differences, this is not just ...
The richest 1% of the world's population was responsible for emissions of more than twice as much carbon dioxide as the poorer half of the world from 1990 to 2015, according to new research published by the Guardian. Carbon dioxide emissions have increased by 60% over a period of 25 years, but the increase in emissions from the richest 1% is three times greater than the increase in emissions from the poorest half. The growth of global carbon emissions is slowing down in 2019 Due to a surprising decline in coal use in the United States and Europe The report, compiled by Oxfam and the Stockholm Institute for the Environment, warns that frantic overconsumption and the rich world's addiction to high-carbon transport depletes the world's "carbon budget." The richest 10% of the world's population, including about 630 million people, are responsible for about 52% of ...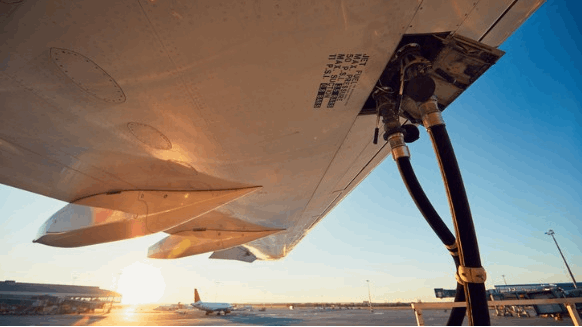 The fuel that powers passenger planes is normally among the most expensive oil products, but in a sign of the times the coronavirus has turned it into a blending component for typically cheaper shipping fuel. Straight-run kerosene, usually processed into jet fuel, is now being used to make very low-sulfur fuel oil for the maritime industry amid a plunge in consumption by airlines. Higher than normal amounts of diesel and vacuum gasoil are also finding their way into shipping fuel. The shift, almost unthinkable just a year ago, reflects the obliteration of demand the aviation industry has suffered in the wake of the Covid-19 pandemic. And with the International Air Transport Association not expecting air travel to get back to pre-virus levels until 2024, it may be a feature of the market for some time to come. Jet fuel components were used for blending ...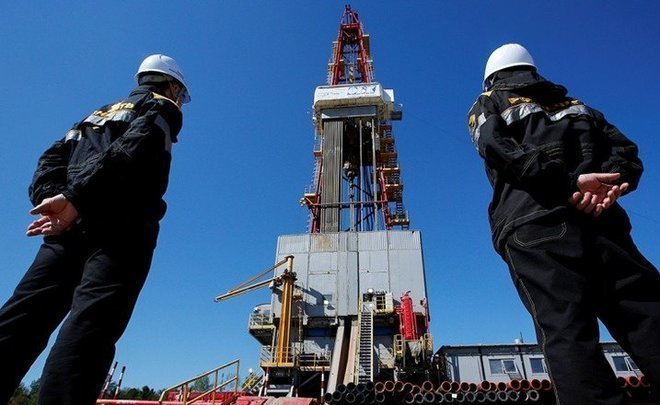 BP has developed three main scenarios for the global transition to renewable energy sources until 2050, following the negative OPEC forecast for oil. The most severe — Net Zero — threatens to reduce oil demand by 80-85% in the next 30 years and complete rejection of oil by 2050. The moderately realistic scenario — Rapid — assumes the displacement of oil from the world energy balance from 30% to 14%, while the conservative one — Business-as-usual — assumes that the previous volumes of oil consumption remain.   BP calculates when life without oil will come The review of global energy development until 2050 published this week by British oil giant BP suggests that the peak in global oil demand is likely behind us. Analysts believe that the volume of its consumption is likely never to return to the level of 2019. The review presents ...
Why Are Oil and Gas Companies Investing in Nuclear Fusion?
The oil industry's search for carbon-free alternatives to fossil fuels has led to many ...
What went right this week: Lego's plastic pledge, peak oil and more positive news
Children inspired Lego to axe plastic packaging, BP predicted we had reached peak oil ...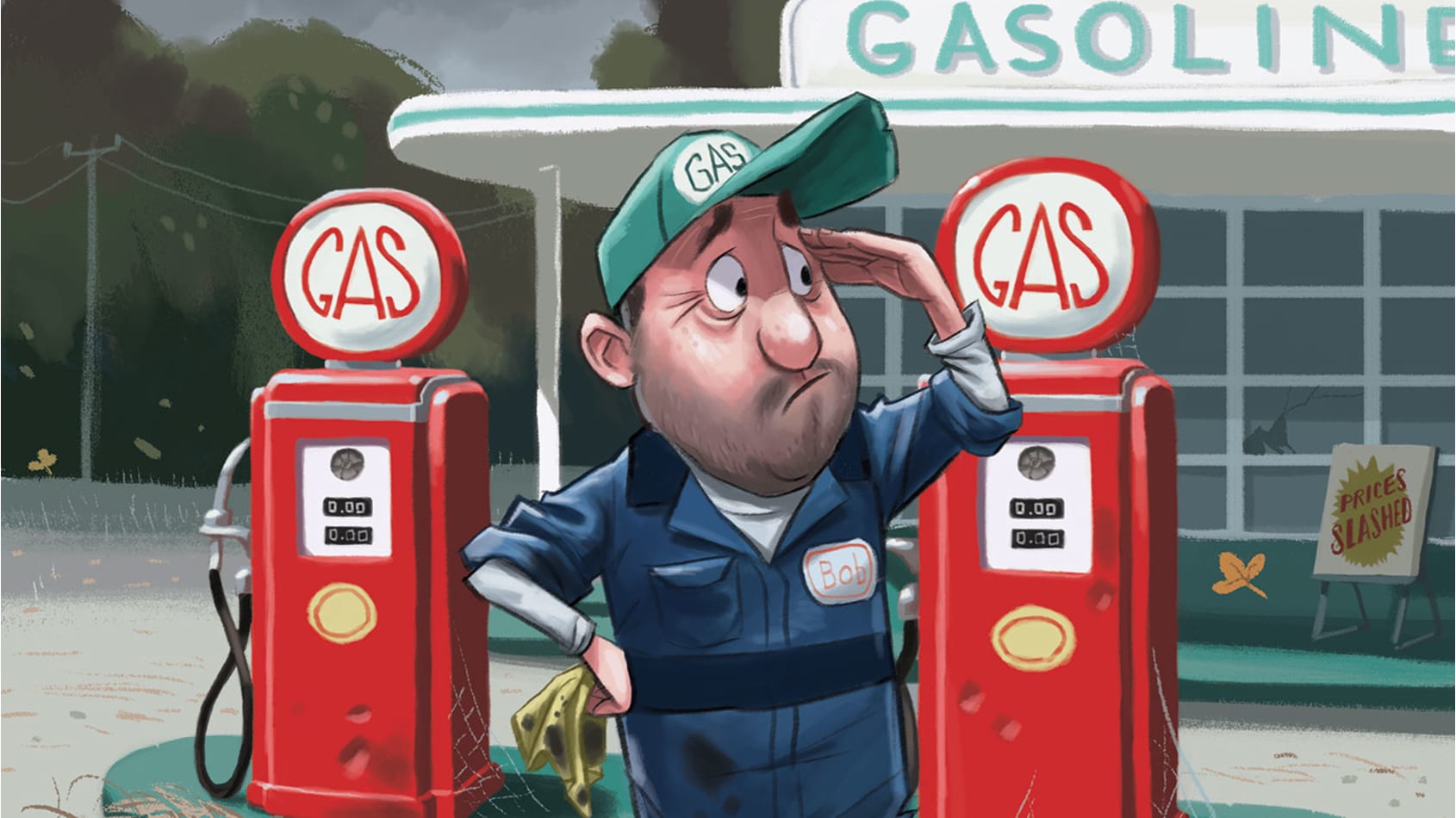 Is This The End Of The Oil Era?
Oil major BP says we may already have seen "peak oil demand". What would ...
Four Reasons Civilization Won't Decline: It Will Collapse
From Jenna Orkin mikeruppert.blogspot.com Four Reasons Civilization Won't Decline: It Will Collapse 2 aides for Ilhan Omar ...
More News By Topic...