Welcome to PeakOil.com, an online community exploring oil depletion.
"How do pandemics, climate variability, plastic, toxic pollution, and other threats affect fertility?"   Image after Saisha Bloom: beinG sLAVE     Some time back, I came across an odd fact that did not seem to reconcile with what had I thought about natural systems and planetary homeostasis. Girls all over the world, from the capital cities of Europe to the remote regions of Pakistan, were getting their periods younger. In Europe, menarche declined from age 17 in 1840 to about 13 in 1970. In North America it declined from about 15 in 1890 to 13 in 1920. The age of onset was shortening. This extends the window of fertility, meaning women become able to bear more children during their lives. So why, if human overpopulation threatens all life on Earth, should that be "naturally" accelerating? One hypotheses is that since 1840, nutrition, average weight, and stress, ...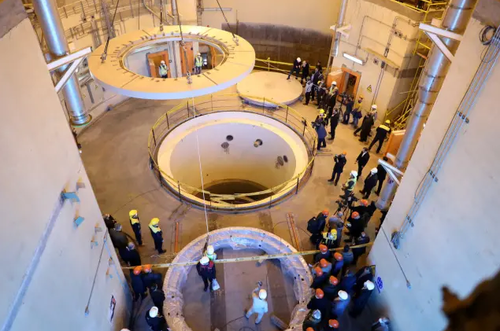 Iran on Friday has announced its latest nuclear fait accompli, saying that it's obtained for the first time ever 60% enriched uranium overnight. This marks the highest level of purity the Islamic Republic has ever enriched to, and has no doubt put the US and European countries negotiating in Tehran on edge. Particularly Israel has warned it will take action to prevent Iran from acquiring nuclear weapons capability, which requires 90% enrichment, which Iranian leaders this week have warned is indeed obtainable "if we wanted to" - according to the latest remarks from President Hassan Rouhani. Tehran's parliament speaker Mohammad Bagher Qalibaf made the Friday announcement in a Tweet, writing, "I am proud to announce that at 00:40 last night, and on the night of the pilgrimage of Sayyid al-Shuhada, young and pious Iranian scientists were able to obtain a product of 60% enriched uranium." Via Reuters Qalibaf added: ...
The 2020s are expected to be the strongest phase of volume growth in global copper demand in history, as per Goldman Sachs. Goldman Sachs has argued that the critical role copper will play in achieving the Paris climate goals cannot be understated. Without serious advancements in carbon capture and storage technology in the coming years, the entire path to net zero emissions will have to come from abatement - electrification and renewable energy. As the most cost-effective conductive material, copper sits at the heart of capturing, storing and transporting these new sources of energy. In fact, discussions of peak oil demand overlook the fact that without a surge in the use of copper and other key metals, the substitution of renewables for oil will not happen, the report said. It added that moving the global economy toward net zero emissions remains a core ...
Add Goldman Sachs Group Inc. to the list of forecasters calling for oil demand to peak sooner rather than later. The bank brought forward its forecast for peak oil demand in the transportation sector by one year to 2026, if not sooner, largely due to the accelerating adoption of electric vehicles. Overall crude consumption will keep expanding this decade due to jet fuel and petrochemicals, but growth will be at an "anemic" pace past 2025. Goldman is the latest to reevaluate what the end of demand growth will look like for oil. Among the most aggressive calls is that from BP Plc, which said last year that the era of oil demand growth may already be over, while the International Energy Agency has taken a more conservative view than BP, seeing demand plateau from around 2030. Most recently, Wood Mackenzie Ltd. warned of ...
We live in a bizarre world: one where the the Keystone XL pipeline must be shut in case of a hypothetical (and extremely unlikely) leak, but where Japan is allowed to dump over one million tons of radioactive water into the Pacific Ocean. Actually, it's either bizarre or simply exposing just how profoundly hypocritical, self-serving and corrupt the ESG/Green/Greta Thunberg theater truly is. Last week we wrote that ten years after the Fukushima disaster, Japan had finally come "clean", and admitted that it is "unavoidable" that it would have to dump radioactive Fukushima water in the Pacific Ocean. Fast forward to today when moments ago Kyodo confirmed what we already knew: the Japanese government decided to release treated radioactive water accumulating at the crippled Fukushima Daiichi nuclear power plant into the sea, having determined "it poses no safety concerns to humans ...
The next few years of oil and gas production growth in the U.S. will hinge on the discipline of operators with their capital budgets. That's according to data and analytics company GlobalData, which made the statement in a comment sent to Rigzone on Thursday. In the comment, GlobalData highlighted that oil and gas operators have been focusing on production growth at all costs over the past ten years but switched their initiative to returning value to investors last year. GlobalData noted that the majority of operators have stated that they are planning to operate within free cash flow to fund their future capital expenditures. This strategy has been brought on by banks and lenders having stricter requirements when lending to the energy sector, GlobalData outlined. "If prices remain flat, at around $60 per barrel for the remainder of 2021, operators will have a ...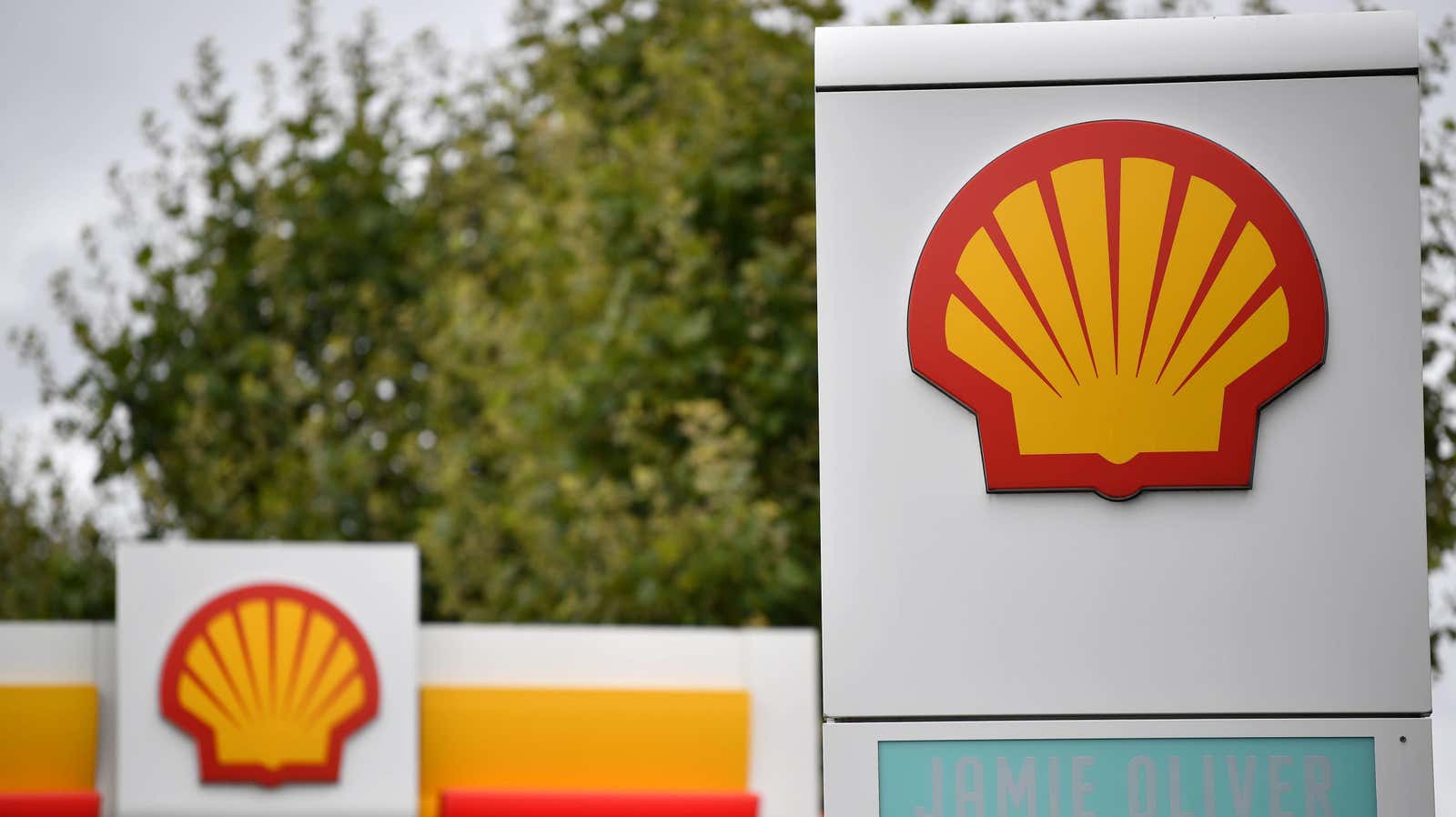 After more than a year of covid-19 lockdowns, there's—dare I say—a feeling of hope in the air. Yes, things are far from over, but millions of people are getting vaccinated and it's starting to seem like there's a light at the end of the tunnel. Well, sorry to ruin things slightly, but oil companies are also starting to recover from the pandemic after it sparked a historic drop in fuel demand and crushed their profit margins. On Wednesday, Shell analysts said the oil giant expects to turn a profit from oil and gas exploration and production for the first time since the spread of covid-19 began. Last year, Shell did make money from refineries and chemical processing, so it turned an overall profit. But it saw losses in its core business model—pumping fuel—due to covid-19 restrictions. Shell's not alone in seeing a ...
On days when the air pollution is especially bad, a mother in Tulare County, California – where cows outnumber people 2 to 1 – forbids her children from going outside. The woman, who declined to be named for fear of reprisal from her neighbors in the dairy industry, said that nearly everyone in her family, including herself, suffers from a combination of severe allergies and asthma, overlapping illnesses that cause sleepless nights, sick days and weekly doctor's appointments. She runs an air filtration system in their home to protect her children from the toxic fumes wafting off freeways, oil wells and cow feedlots. For an immigrant family of modest means, it can be costly to run the system, which consumes a great deal of power. Fortunately, she was able to get a discount on electricity from her power provider because her ...
Saudi Arabia announced a major development plan for solar energy as it looks to slash emissions and cut how much oil it burns for power. The oil-rich state has signed seven agreements to produce electricity from solar power in various parts of the country, Energy Minister Prince Abdulaziz bin Salman said at a conference in Sakaka Thursday. These projects will add up to 3,670 megawatts of capacity. So far, Saudi Arabia has been slow to move away from fossil fuels in favor of clean energy. By way of comparison, the U.K. had over 38 gigawatts of wind and solar installed by the end of last year, compared to less than 1 gigawatt of all renewable power in Saudi Arabia currently. The kingdom also wants to be a leading clean hydrogen producer. One of the plants, developed by the sovereign wealth Public Investment Fund, ...
Bombshell book in Germany revives 9/11 as a business model More than 3,600 US health workers died in the first year of the pandemic, a yearlong investigation found, as there's no official list Check Out This Huge Sack Of Giant, Highly Invasive Snails Seized At JFK 'A moment of peril': Biden's coronavirus response collides with case spikes Bill Bonner: China's version of a digital currency is controlled by its central bank, which will issue the new electronic money. It is expected to give China's government vast new tools to monitor both its economy and its people. […] The money itself is programmable. Beijing has tested expiration dates to encourage users to spend it quickly, for times when the economy needs a jump-start. U.S. Demands Russia Explain Military Build-Up Near Ukraine After Sending Hardware to Kyiv Chinese aircraft carrier holds drills near Taiwan as US carrier steams into South ...
Why 'Peak Oil' Won't Mean the End of Drilling
A multibillion-dollar project to tap virgin oil fields in east Africa is expected to ...
Youngquist: the extraordinary geodestiny of Saudi Arabia and other gulf nations
Preface. I was fortunate enough to know Walter for 15 years. He became a ...
Will economic growth always rely on population growth?
Marketplace listener Kelly MacLellan wrote in with this question: I'm curious if there are any ...
Bush, Obama, Or Trump: Who Was Best From Gasoline Prices?
Last week I filled up with gasoline, and the price was over $3.00 a ...
More News By Topic...