Welcome to PeakOil.com, an online community exploring oil depletion.
THE challenge of climate change is an existential crisis. Not for humanity, but for capitalism. The energy consumption of our societies relies on the extraction of fossil fuels. Existing reserves of coal, crude oil and gas all formed slowly over millions of years. Though these fuels may seem unnatural, they are organic in origin: layers of plankton and plants laid down in sedimentary layers, heated and squeezed, transformed into a fuel. Their high energy density comes from trillions of cellular lives previously lived, soaking up sunlight before being transmuted by geology. There are already millions of victims of climate change dying today from increasing floods, heatwaves and famines caused by man-made climate change. The problem of global warming is harming people now. There is also the harm caused to future human lives — those who don't exist yet — whose needs and wellbeing we balance ...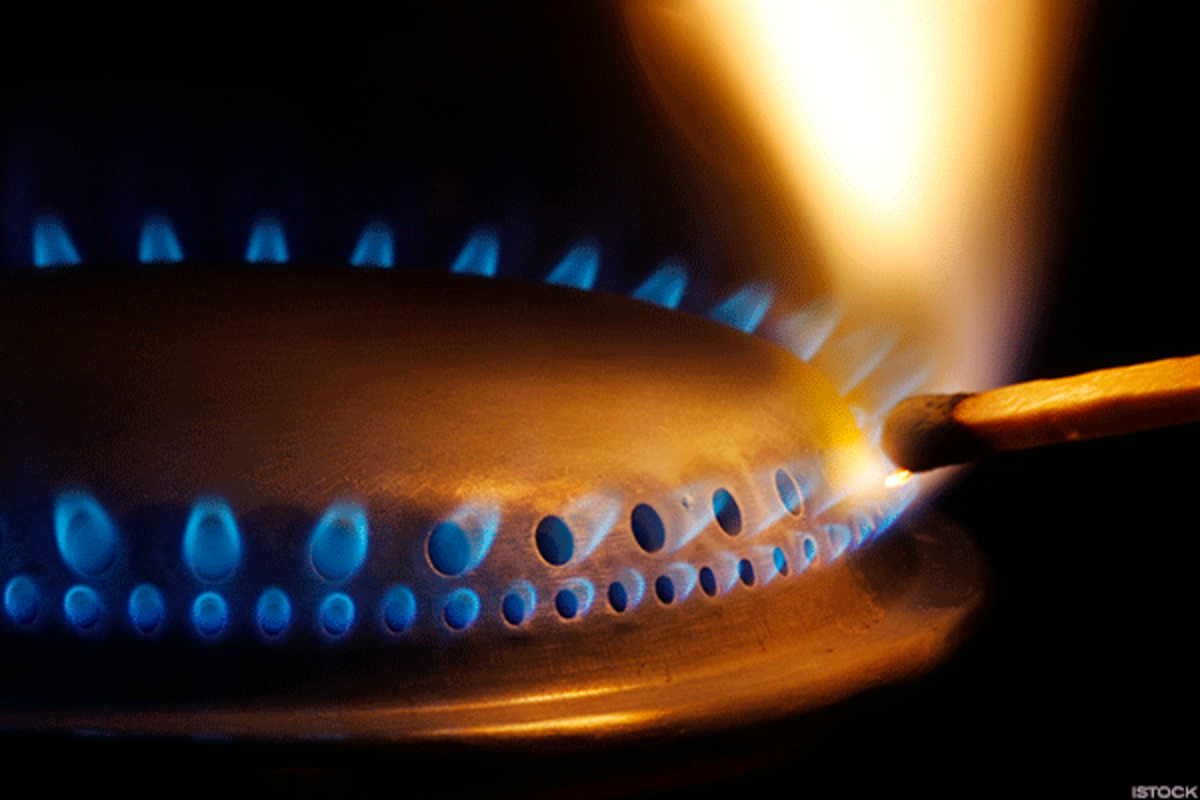 One of the byproducts of U.S. oil fracking is lots of extra natural gas. But without a way to get it to coastal shipping locations, much of it is simply burned off, wasting the gas and adding to global warming. But if more pipelines could be built, the U.S. could become a much bigger force in the global natural gas market, Charif Souki, chairman and co-founder of Tellurian  (TELL) - Get Tellurian Inc. Report, a liquified natural gas exportation company, told Jim Cramer on a recent episode of "Mad Money." Souki told Cramer that 15% of the world uses 40% of the world's energy. That's a sign the world's demand for natural gas is bound to increase, as the rest of the world has a lot of catching up to do. The energy market is now global, he said, and the U.S. ...
Many countries have assumed that natural gas imports will be available for balancing electricity produced by intermittent wind and solar, whenever they are needed. The high natural gas import prices recently being encountered in Europe, and especially in the UK, appear to be an indication of an underlying problem. Could the world already be hitting natural gas limits? One reason few people expect a problem with natural gas is because of the immense quantities reported as proven reserves. For all countries combined, these reserves at December 31, 2020 were equal to 48.8 times world natural gas production in 2020. Thus, in theory, the world could continue to produce natural gas at the current rate for almost 50 years, without even trying to to find more natural gas resources. Ratios of natural gas reserves to production vary greatly by country, giving a hint ...
This summer's series of extreme wildfires, hurricanes, and tropical storms have made it more apparent than ever that the effects of climate change are here. Limiting the damage caused by future disasters will require a whole-of-government approach — one not limited to what the federal government can do. There's a host of ideas that states and municipalities could implement to curb greenhouse gas emissions, particularly in some of the world's biggest polluters: American cities. According to a 2021 study published in Frontiers, Houston, Chicago, and Los Angeles have some of the highest per-capita emissions totals in the world. The study broke down cities' emissions based on sector, using the most recently available data (from 2009 and 2010), and found a large portion of those emissions come from transportation. Data from the EPA shows that the transportation sector is actually the biggest source of ...
Citigroup Inc. more than doubled its Asian and European natural gas forecasts for next quarter and said prices could surge to as high as $100 per million British thermal units in the event of a particularly cold winter. Liquefied natural gas prices are skyrocketing as seasonally low European inventories, booming Chinese demand and supply constraints from Russia to Nigeria lead to a bidding war for the power generation feedstock before the northern hemisphere winter. Japan-Korea marker prices have jumped almost 50% so far this month to near $30 per mmBtu, while in Europe LNG is up around 40% to close to $25. Price gains in the U.S. have been more subdued. Average prices next quarter will be moderately higher than current levels in Citi 's base case, the bank said in the note. However, there are likely to be price spikes and if unusually cold ...
Is There is a Petrol Shortages? If Not, Why Are the Petrol Stations Being Closed? https://www.telegraph.co.uk/business/2021/09/23/petrol-shortage-uk/ Merriam King Huppard Peak Oil https://youtu.be/HFlLtn9YNag Saddam Destroys Kuwait Oil Fields 19…
Saudi Arabia, the world's largest oil exporter, maintained its leadership of crude suppliers to China for the ninth consecutive month in August, as major producers eased production cuts. Data from the General Administration of Customs in China showed on Monday that Saudi oil imports rose 53 percent from the previous year to reach 8.06 million tons, equivalent to 1.96 million barrels per day, compared to 1.58 million barrels per day in July and 1.24 million barrels in August 2020. The Organization of the Petroleum Exporting Countries (OPEC) and its allies, within the framework of the OPEC+ group, decided in July to ease production cuts and increase supplies by an additional 2 million barrels per day, by raising production by 0.4 million barrels per day every month from August to December. China's imports of Russian crude oil stabilized at 6.53 million tons in August, ...
Oil exploration and production companies in Texas added 2,800 jobs in August as the industry continues to recover from the pandemic-driven oil bust. The state's upstream sector has recovered 19,700 jobs since employment bottomed out a year ago, about a third of the 60,000 jobs lost during the pandemic last year. The state has 178,500 drilling and extraction workers, according to data from the Texas Workforce Commission and analyzed by the Texas Oil and Gas Association, an industry trade group. "Oil and natural gas jobs pay among the highest wages in Texas, so job growth in this sector not only bolsters our economy and energy security, but also has a tremendous, positive impact for thousands of Texas families," TXOGA President Todd Staples said in a statement. "Every direct oil and natural gas job in Texas generates an additional 3 jobs elsewhere in the ...
Chinese leader Xi Jinping pledged at the United Nations General Assembly meeting on Tuesday to halt the construction of coal-fired power plants abroad. "China will step up support for other developing countries in developing green and low-carbon energy, and will not build new coal-fired power projects abroad," Xi said in a prerecorded video. The announcement comes one year after he said China is on a path to reach carbon-neutral by 2060.  Xi provided no timetable for ending overseas coal-fired power projects and didn't address China's increasing need to fire up domestic coal and fossil fuel power plants. Watch part of Xi's speech here: While China could hinder future coal development across Belt and Road Initiative countries, domestic coal consumption continues to boom at home amid increasing power demand. Last month, China announced it would restart dozens of coal mines in the Inner Mongolia region and may produce ...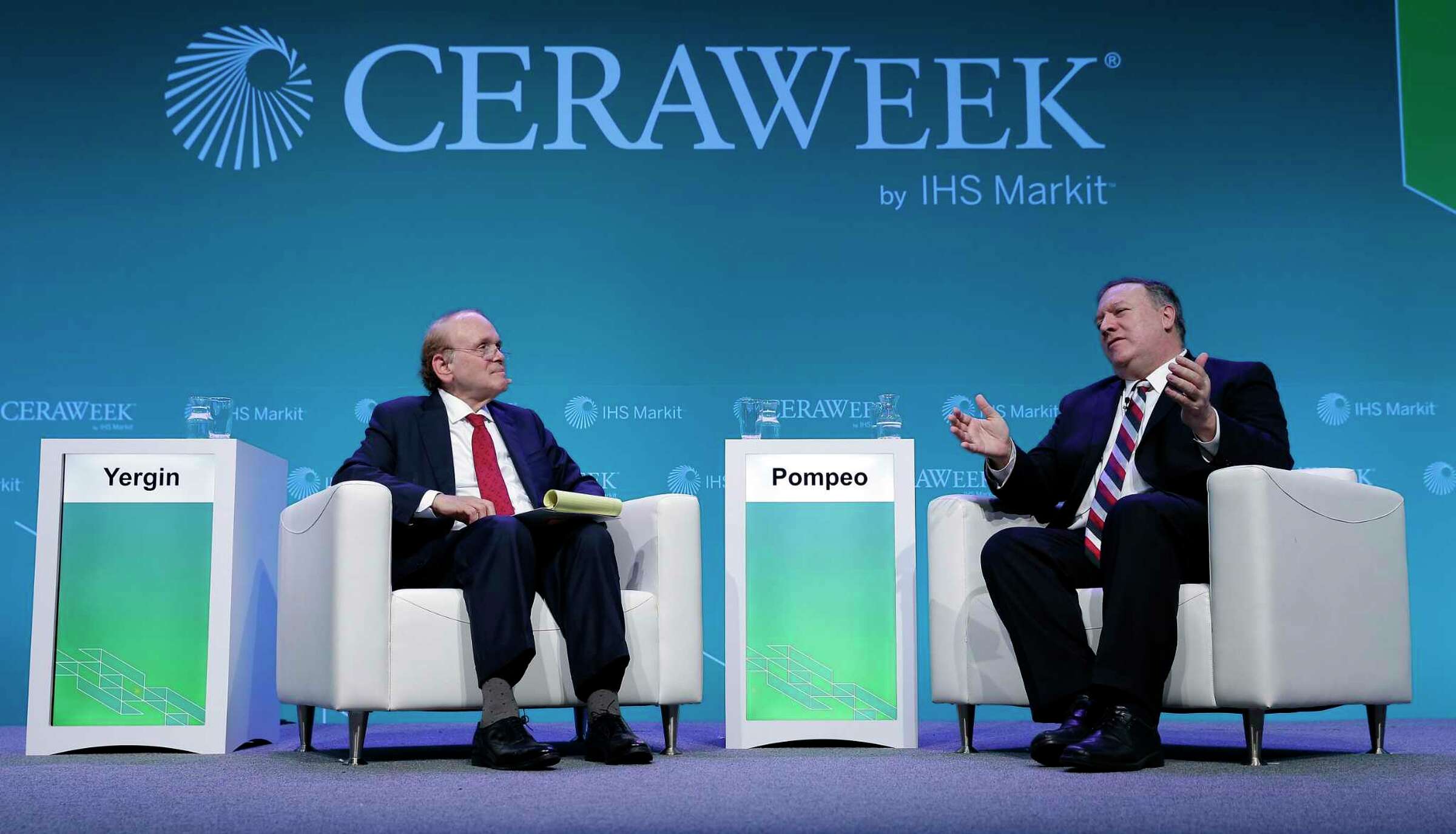 Add one of the most respected figures in the oil and gas industry to those predicting that demand for petroleum products is nearing its peak. IHS Markit, of which Pulitzer Prize-winning oil historian Daniel Yergin is vice chairman, released a report Monday predicting that demand for refined products like gasoline and diesel would peak in 2036. "The energy transition has accelerated during COVID-19, and the combination of changing consumer habits and a heightened sense of urgency around climate change will result in greater political commitment and financial backing for decarbonization of the industry," Sandeep Sayal, a vice president at IHS Markit, said in a statement. The forecast follows a stream of similar predictions in recent years, with Royal Dutch Shell CEO Ben van Beurden stating in 2017 that oil demand would peak by 2030. But while some might see a sharp descent for oil, IHS sees ...
Oil Glut That Covid Built All But Gone
Global crude inventories that ballooned during the pandemic have shrunk to the lowest level ...
Thousands of scientists, academics call for fossil fuel 'non-proliferation treaty'
More than two thousand leading scientists and academics have called on world leaders to ...
China's oil consumption seen peaking around 2026
China's oil consumption is likely to peak around 2026 at about 16 million barrels ...
The coming decline of oil is another excellent reason to make the energy transition
It is the lifeblood of the economy. Few of the objects around us that ...
More News By Topic...