Welcome to PeakOil.com, an online community exploring oil depletion.
In November 2012 Bob Kaluza was in Houston meeting with the defense lawyers that his employer, the British oil giant BP, had hired on his behalf. Two and a half years earlier, Kaluza had been one of two BP supervisors on the Deepwater Horizon oil rig the night it exploded, and he was worried that the federal government would hold him responsible. Yet in the intervening months, no charges had been filed against him. It was beginning to look as if hiring a legal team had been an unnecessary precaution. Then, one of his attorneys stepped out to speak with a colleague. A few minutes later he returned, with bad news: the federal government was indicting Kaluza on 22 felony manslaughter charges and 1 misdemeanor for his role in the worst offshore oil disaster in American history. "I just sat ...
A special Morning Jolt today, as I try to run through a long but by no means complete list of good news from the past year that was astoundingly under-reported and discussed, particularly when compared to presidential tweets, discussions of which pop culture offerings weren't woke enough, glowing profiles of the eighth or ninth-most popular Democratic presidential candidate, and so on . . . We've Made Some Breathtaking Advances You will be stunned when you realize how many dramatic breakthroughs have been made against some of the most common and deadly diseases and ailments out there. One: A new blood test could detect breast cancer five years before other clinical signs manifest. This could be available to patients in four to five years. Separately, a new treatment for early-stage breast cancer could wipe out a growth in just one treatment. Two: A new three-drug combination therapy ...
by Simon Lack Download file | Play in new window | Duration: 00:07:23 Subscribe: iTunes | Google Play | Spotify In this week's podcast, Simon Lack explains why flaring of natural gas needs to stop
The relationship between crude oil (WTI) and natural gas (Henry Hub) prices has long been an essential one. These two sources of energy are intrinsically linked, and together supply over 60 percent of U.S. and global energy. Especially over the past decade, oil and gas are being produced by the same companies. Even the oil majors like Shell and ExxonMobil are increasingly positioning themselves as gas giants. They realize, of course, that gas is the centerpiece strategy around the world to cut greenhouse gas emissions, backup wind and solar, and provide reliable and affordable energy. As for the fundamentals, where oil is found natural gas is also found, and vice versa. "Associated gas" comes along as basically a "free" byproduct of crude extraction, with "associated oil" coming along with gas. For consumption, while oil no longer competes in the main demand ...
A very entertaining and informative animated film about peak oil and energy. A Film by Dermot O'Connor. "The inspiration for the film: in November 2004, on the night of the final Bush/Kerry debate, Professor David Goodstein, Professor of Physics and Applied Physics at Caltech, gave a public lecture on the subject of Peak Oil and Energy. Goodstein, who at the time was Provost of Caltech, explained the essentials of the issue, and the problems with the numerous alternatives to fossil fuels. By the end of the hour it was clear that the next few decades were likely to be difficult. Goodstein concluded the lecture with the following prediction: "Human civilization as we know it will end, sometime in the 21st century." He added that he hoped that making the prediction might alter the outcome of the prediction - in other words, the outcome is ...
Africa could provide as much a fifth of global demand for liquefied natural gas by 2025, up from 10% in 2018, due to huge investments in the sector and some recent major discoveries. The African Energy Chamber, a group of energy and mining companies in Africa, reported recently massive discoveries in Mozambique, Tanzania, Senegal and Mauritania have aggregate reserves of 200 trillion cubic feet of gas reserves – an amount sufficient to supply two-thirds of current world demand for two decades. In addition, Nigeria alone possesses 200 trillion cubic feet of proven gas reserves. African gas properties have received major investment interest from foreign energy firms like Total (TOT), ExxonMobil (XOM), Royal Dutch Shell (RDS-A) and others. In September, Total purchased Anadarko Petroleum's (APC) 26.5% stake in Mozambique's liquefied natural gas project for $3.9 billion. Exxon and Total will together spend $50 billion on ...
Every day the news gets worse. Millions of people are displaced by record-breaking heatwaves and droughts, violent mega-storms and flash floods. Unprecedented wildfires burn out of control, scorching massive tracts of forest and brush, and plunging nearby urban metropolises into surreal scenes of mid-afternoon darkness. Meanwhile, scientists solemnly inform us that marine life could be wiped out by mid-century, as the oceans continue to be gradually transformed from vibrant areas of rich biodiversity into the plastic-filled graveyards of industrial civilization. Try as we might... the consequences of our consequence-free lifestyles are becoming harder and harder to ignore. It's become widely accepted that 'global warming' exists, and that our societies' current rates of carbon emission are imperiling future generations. Millions of people agree that we are robbing our unborn descendants of their right to an inhabitable planet – something that their ancestors ...
West Texas Intermediate (WTI) and Brent crude oil prices posted solid gains Wednesday on reports that OPEC member Iraq wants the cartel to raise existing production cuts. "Petroleum markets continue to move back-and-forth remaining in their congestion ranges based upon the latest 'news of the day,' whether it be about the U.S.-China trade issues or the expectations regarding the upcoming OPEC+ meeting," said Steve Blair, senior account executive with the RCG Division of Marex Spectron. The WTI for January delivery gained $2.33 Wednesday, settling at $58.43 per barrel. The benchmark peaked at $58.66 and bottomed out at $56.28. "January WTI today reacted to the Iraq oil minister's remarks that they, along with some other OPEC nations, are going to propose a 400,000-barrel per day (bpd) increase in the production cuts to 1.6 million bpd," said Blair. "The Saudis want the cuts to remain ...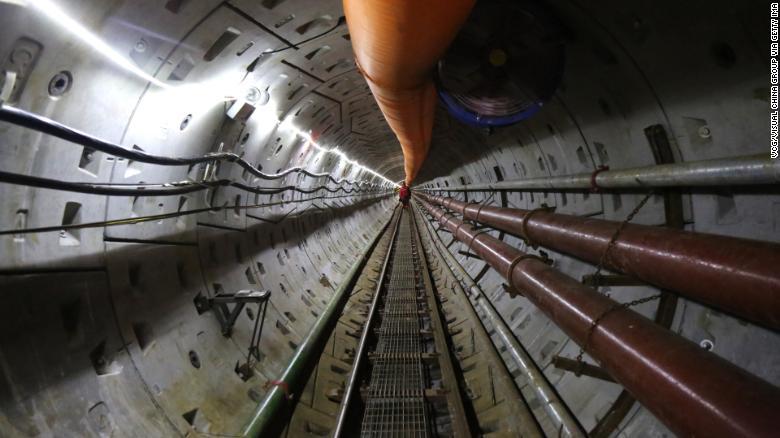 Late Monday Chinese President Xi Jinping and Russia's Vladimir Putin jointly launched the major unprecedented cooperative project that had been years in the making called the 'Power of Siberia' gas pipeline. The China-Russia east-route pipeline is now providing China with Russian natural gas, which according to Chinese state media is expected to reach 5 billion cubic meters in 2020 and increase to 38 billion cubic meters annually from 2024. Crucially, S&P Global Platts estimates that total sales through the pipeline is projected to meet nearly 10% of China's entire gas supply by 2022, ensuring vital energy security as Beijing continues to feel the pressure and uncertainty of the trade war with Washington. A Chinese section of the China-Russia East Route natural gas pipeline in Heihe, China. Image source: CNN/Getty Images The ceremony to officially bring the pipeline online was held as a video call between Xi and Putin was underway. Xi told Putin: "The ...
Of all the developments to come out of the shale oil boom in the U.S., the idea that the U.S. could actually achieve energy independence seemed one of the most unlikely. After all, in late 2005 weekly net imports of crude oil and petroleum products had hit an all-time high above 14 million barrels per day (BPD). This was the result of years of growing U.S. demand and falling U.S. production. U.S. oil dependence had never been higher, and seemed destined to remain that way. Net imports — which represent the difference between the crude oil and petroleum products the U.S. imports and those it exports — continued to bounce around the 13 million BPD mark through 2007. Even as U.S. crude oil production turned higher, the idea that net imports could fall to zero seemed impossible. Each year of the shale boom, U.S. ...
'I kept the oil': Donald Trump defends U.S. withdrawal
President Donald Trump defended his policy on Turkey as the NATO ally faces scrutiny ...
Brouillette Takes Over as Energy Secretary
The U.S. Senate on Dec. 2 confirmed Dan Brouillette as the new Secretary of ...
A Surefire Cure For Despair
"I can't go on. I'll go on." ~ Samuel Beckett Sometimes it just gets to be ...
Will OPEC Really Risk An Oil Price Crash?
The Organization of the Petroleum Exporting Countries and non-OPEC partners led by Russia, are ...
More News By Topic...