Welcome to PeakOil.com, an online community exploring oil depletion.
Contaminated water that could soon be released into the sea from the Fukushima Daiichi nuclear power plant contains radioactive carbon with the potential to damage human DNA, environmental rights organization Greenpeace has warned. The environmental group claims that the 1.23 million metric tons of water stored at the plant -- scene of the 2011 Fukushima Daiichi nuclear disaster -- contains "dangerous" levels of the radioactive isotope carbon-14 and other "hazardous" radionuclides, which it says will have "serious long-term consequences for communities and the environment" if the water is released into the Pacific Ocean. To cool fuel cores at the damaged Fukushima nuclear plant operator Tokyo Electric Power Company (TEPCO) has pumped in tens of thousands of tons of water over the years. Once used, the water is put into storage. But nine years on from Japan's worst nuclear disaster, storage space is running ...
In the final presidential debate, Joe Biden pledges to gradually transition the country from oil to renewable energy on a path to net-zero emissions by 2050. (Associated Press) Democrat Joe Biden's remark that he would "transition" away from oil in the U.S. in favor of renewable energy drew quick attention Thursday night from President Donald Trump, who saw it as a boon to his election chances in key states. "I would transition away from the oil industry, yes," Biden said in the presidential debate's closing minutes under peppering from Trump. "The oil industry pollutes, significantly. ... It has to be replaced by renewable energy over time." The Biden campaign's climate plan calls for the U.S. to have net-zero greenhouse gas emissions by 2050. And he repeated his pledge to end federal subsidies for the oil and gas industry. However, Biden's plan does ...
During last night's final presidential debate between Donald Trump and Joe Biden, the former vice president suggested that to combat climate change we must ultimately move away from fossil fuels. The right-wing media latched onto his plan to "transition" to a clean energy economy as proof that Biden will eliminate oil and gas jobs and kill the economy. In reality, this narrative is a dangerous adulteration of Biden's plan and a complete rejection of what the scientists say is necessary to preserve a livable planet — a transition that is already well on its way. And it needs to be, because the longer we wait to transition, the more costly it becomes. Right-wing media are up in arms about Biden's oil transition comments. But this statement isn't the earth-shattering admission they portray it as. Almost immediately after Biden made his comments on energy transition, ...
A quick glance back at Mexico's history, the government acting to protect its sovereignty by nationalizing oil (President Lázaro Cárdenas, 1938), suffices to explain the symbolic role of oil in Mexico. Britain severed relations. Democratic President Franklin Roosevelt, realizing the importance of Mexico in times of crisis, vowed to keep good relations. The current president of Mexico, López Obrador (AMLO), is trying to restore some of the nationalistic values cited by Cárdenas. His predecessor, right-wing Enrique Peña Nieto (EPN), rolled back some of those protections. Regardless of some of AMLO's other peculiarities (a Trump-like ignoring of the Coronavirus), he has stood staunchly for Mexico's sovereignty. Senators Cornyn and Cruz, joined (mostly) by fellow Republicans (open letter to Donald Trump, 22 Oct 20), demand Trump ensure the U.S. a larger share of Mexican oil. They have no shame at the hypocrisy of ...
This month marks a historic but largely forgotten moment in the history of the oil sector, and something that is unlikely to ever be repeated if forecasts for the demise of the world's most valuable fossil fuel prove accurate. Fifty years ago, BP — then known as British Petroleum and majority state-owned — discovered oil off the coast of Scotland in the once-mighty Forties field with the help of a £370m loan. The financing would be equivalent to £5.5bn in today's money from the then cash-strapped government of Harold Wilson. In its heyday during the late 1970s, the cluster of wells located 110 miles off the coast of Aberdeen were producing well over 500,000 barrels per day of high-quality crude. The prolific field — which once made the North Sea one of the world's most important petroleum basins — has pumped over 2.4bn barrels of oil in its ...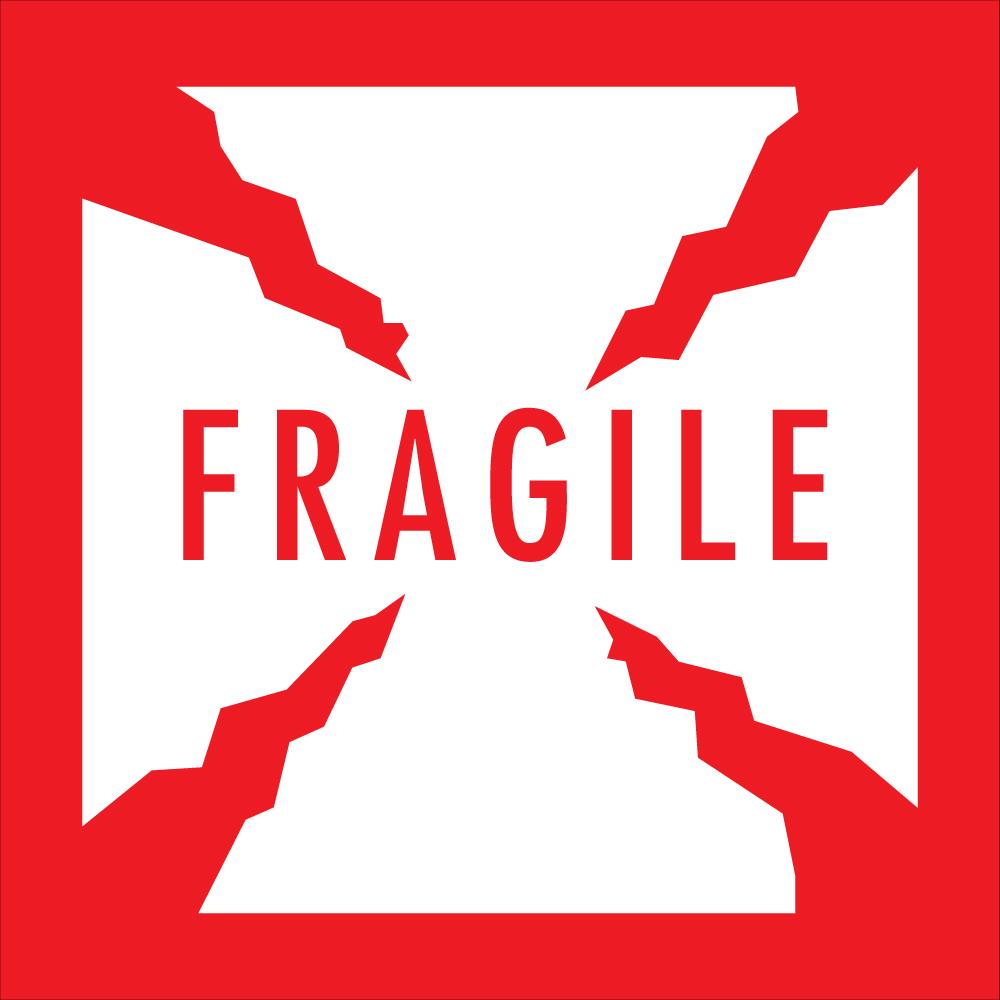 Masking the rot and fragility is not the same thing as strength or permanence. The great irony of the past 75 years of expanding consumption is the belief that all these decades of success prove the system is rock-solid and future success is thus guaranteed. The irony lies in the systemic fragility that's built into the large-scale industrial production that generates endless surpluses of energy, food, fresh water, etc. and the global financial system that delivers endless surpluses of capital and credit to be distributed by public authorities and private owners of capital. The key driver of increasing efficiencies has been scaling up production by concentrating ownership and capacity into a few quasi-monopolies/cartels. In industry after industry, where there were once dozens of companies, there are now only a handful of behemoths with outsized market and political power which they wield to retain their dominance. For example, ...
Oil prices are predicted to fall for much of the decade because of the Covid-19 crisis, with the peak in oil demand now not expected until 2030, according to a new report by Capital Economics. With countries implementing lockdown measures to bring the coronavirus pandemic under control earlier this year, global demand for fuel dropped dramatically. The price of oil subsequently collapsed, with producers forced to pay suppliers as a result of stockpiles overwhelming storage facilities. aroline Bain, chief commodities economist at Capital Economics, said that as the move towards more homeworking and less international business travel becomes entrenched, this will have further negative implications for fuel demand. "We think that the measures to contain the virus will accelerate the move towards less oil-intensive GDP growth. As a result, we forecast that global oil demand will peak around 2030," she said. She estimated that the ...
Wild weather is wreaking havoc on crops around the world, sending their prices skyrocketing. On wheat farms in the U.S. and Russia, it's a drought that's ruining harvests. The soybean fields of Brazil are bone dry too, touched by little more than the occasional shower. In Vietnam, Malaysia and Indonesia, the problem is the exact opposite. Torrential downpours are causing flooding in rice fields and stands of oil palm trees. The sudden emergence of these supply strains is a big blow to a global economy that has been struggling to regain its footing after the shock of the Covid-19 lockdowns. As prices soar on everything from sugar to cooking oil, millions of working-class families that had already been forced to scale back food purchases in the pandemic are being thrust deeper into financial distress. What's more, these increases threaten to push up broader ...
Pres. Trump and Joe Biden clashed vigorously over climate change and fossil fuels in the presidential debate Thursday evening. Trump defended the oil and gas industries, while Biden said he would phase out fossil fuels. In reality, validity exists in both of their positions. I firmly believe that fossil fuels will, in fact, be phased out, as Biden said. But not because of harsh regulations and mandates. It will occur because of advanced technology, innovation and because the market will demand clean energy. I liked what Pulitzer-prize winning commentator and New York Times columnist Thomas Friedman told supporters of the Utah Climate & Clean Air Compact several days ago. He said climate change really is an existential threat to humanity, and we absolutely must reduce and eliminate carbon emissions. But the way to do it, he said, is through the global marketplace, not through ...
"The difference between you and me," Mr. Trump said to the ever more ghostly Joe Biden, fading mentally late in the action on the debate stage, "is that I'm not a politician and you are, and you're a crooked politician." Millions watching this spectacle might not have noticed, due to the media's near-complete blackout of news detailing the Biden family's adventures in systematic global moneygrubbing, but the Democratic candidate for president has political Ebola, a hemorrhagic fever of credibility, now gushing out of every pore and orifice. Twitter and Facebook may try to squelch the story, but the evidence is all over the Internet now, like blood on a crime scene, in verifiable emails, texts, Snapchats, memoranda, and bank records that Ol' White Joe Biden is at the center of a decades-long influence-peddling spree, selling his personal services to China, Russia, ...
The Tragedy of the 'Tragedy of the Commons'
Fifty years ago, University of California professor Garrett Hardin penned an influential essay in ...
A new normal for energy?
COVID-19 has changed the world in many ways and energy hasn't been excused. In ...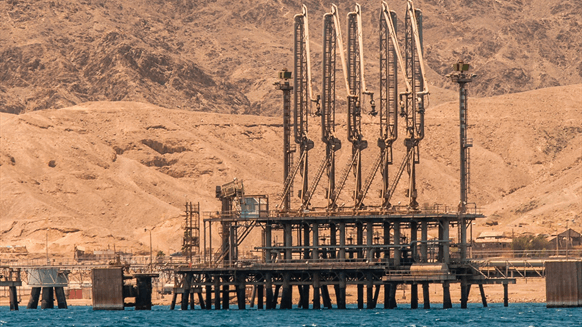 Israel and UAE Eye Pipeline Linking Red and Med Seas
Israel and the United Arab Emirates have opened talks over an oil pipeline linking ...
Big Oil's Godzillas are keeping the pipe dream alive
As big western oil giants like BP and Shell agonise over how to reinvent ...
More News By Topic...