Welcome to PeakOil.com, an online community exploring oil depletion.
OPEC hasn't invited reporters from three major news organizations to cover the group's meetings this weekend in Vienna. The organization's secretariat typically gives accreditation to any journalist who wants to cover the meeting at their headquarters. This time, that opportunity wasn't offered and invitations were sent directly to reporters. As of Wednesday evening, nobody from Bloomberg News had received an invitation. Journalists from the Reuters news agency and the Wall Street Journal were also denied invitations, according to people familiar with the matter. If that stands, those reporters would be unable to attend any post-meeting press conference. No reason was given for the decision, for which there is little precedent in OPEC's history. Bloomberg, which will send a team to Vienna as usual to cover the meeting, has asked the OPEC secretariat to clarify the situation, but received no response. Reuters and ...
The long-term prospects for the sector may depend on the rate of decline in global oil consumption Supporters and critics of Canada's oil sands sector are broadly optimistic in their short- and medium-term outlooks, but they diverge sharply when looking further ahead. In the longer term, proponents are optimistic about Opec+ cohesion and crude prices as global oil consumption declines, but others are pessimistic. This leads to differing views on how the federal government should spend its decarbonisation dollars. Petroleum Economist interviewed G. Kent Fellows, a professor at the University of Calgary, and Aaron Cosbey, a senior associate at Winnipeg-based International Institute for Sustainable Development to learn more about these alternate perspectives on how the oil sands industry mig - Petroleum Economist
Wherever you look outside of Russia, there is precious little sign of the oil production cut that President Vladimir Putin and other government officials say is underway. For Russia's allies in the OPEC+ grouping, who've committed to cutting their own output to prop up oil prices, the fact the country isn't withdrawing supplies from the global market may be a source of frustration. Shipments of Russian crude beyond the country's borders are rising, not falling, even as the country is supposedly almost three months into a 500,000 barrel a day output cut, made in retaliation for sanctions and price caps imposed by Group of Seven nations. Yes, external flows of refined products are dropping, but they always fall around now. In fact, they declined by slightly less than they normally do between the first and second quarters. Crude shipments from Russian ports in the four ...
As policymakers in Washington like to point out, America is undergoing an "energy transition." But as Washington embarks on a major national shift toward renewable energy, there's a serious question—can we manage this wide-scale transformation without losing the security and reliability of our existing power grid? The answer—according to the nation's grid reliability experts—is that we're on the verge of catastrophe. But instead of smart policies to address this looming crisis, the U.S. Environmental Protection Agency (EPA) has actually issued a blitz of new rules that could make things worse. The EPA has just proposed a rule that will systematically sweep aside the nation's existing coal and natural gas power plants. These power plants currently meet 60 percent of America's energy demand. But the rule will give plant owners a choice: Either close their plants in a few years or install new ...
Qatar's energy minister warned on Tuesday the "worst is yet to come" for Europe's oil and gas shortages, saying a warm winter had prevented greater difficulties in recent months. Saad al-Kaabi and his Saudi counterpart Prince Abdulaziz bin Salman said a lack of investment in oil and gas, as the world tries to transition to cleaner fuels to prevent global warming, risked causing an energy crunch. "The only thing that saved humanity and Europe this year was a warm winter, and the slowdown in the economy," Qatari Energy Minister Saad Al-Kaabi told the Qatar Economic Forum. "If the economy starts churning back up in (2024) and you have just a regular winter, I think the worst is yet to come." After Russia's invasion of Ukraine sparked an energy supply crisis, Europe dodged serious problems this past winter largely because of milder-than-expected temperatures. But Kaabi and ...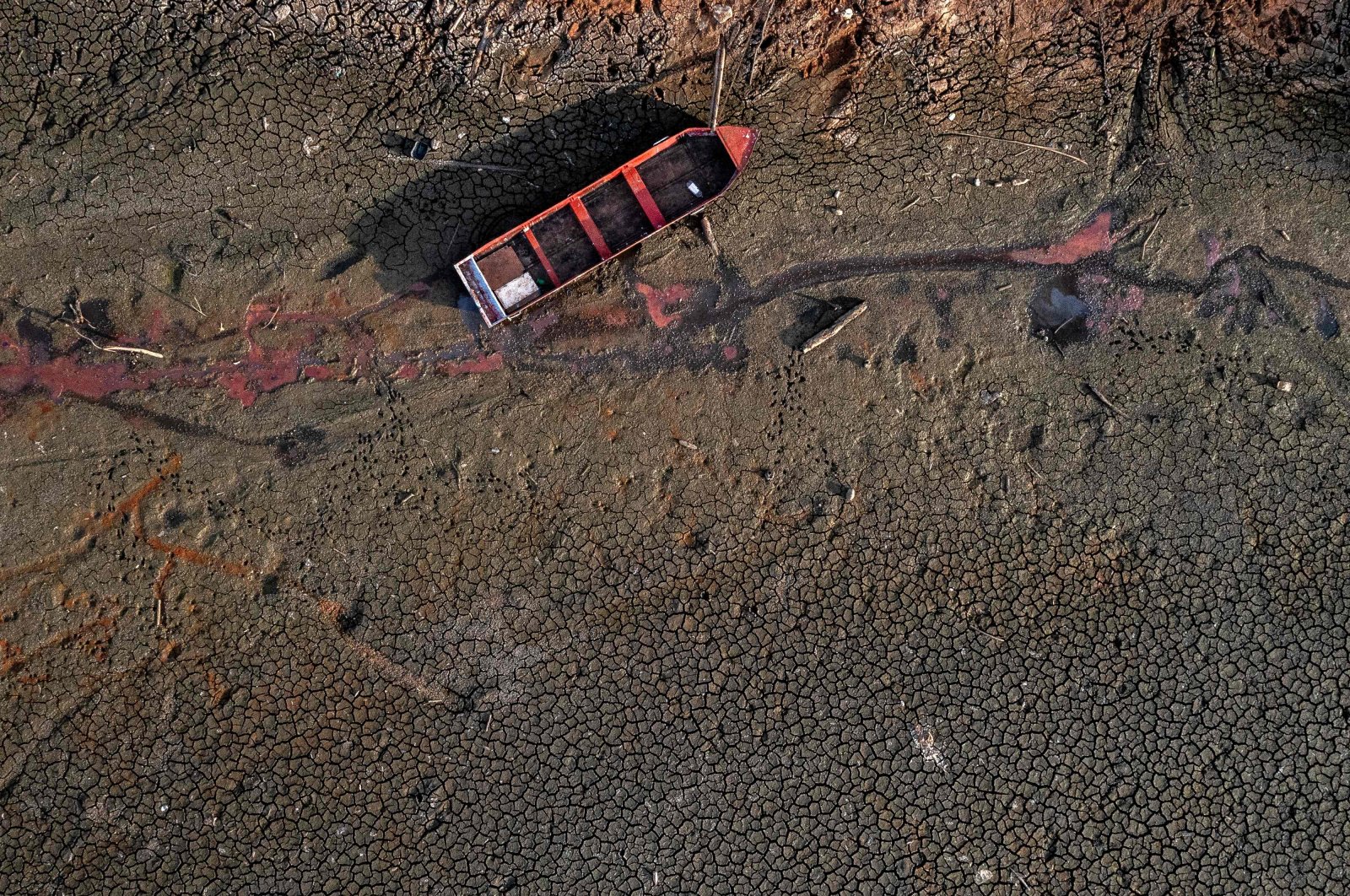 A study published Thursday revealed that over 50% of the planet's biggest lakes and reservoirs are experiencing a decline, posing a significant threat to the future water security of humanity. The study identifies climate change and unsustainable consumption as the primary factors responsible for this concerning trend.     "Lakes are in trouble globally, and it has implications far and wide," Balaji Rajagopalan, a professor at the University of Colorado Boulder and co-author of the paper, which appeared in Science, told Agence France-Presse (AFP). "It really caught our attention that 25% of the world's population is living in a lake basin that is on a declining trend," he continued, meaning some two billion people are impacted by the findings.     Unlike rivers, which have hogged scientific attention, lakes aren't well monitored, despite their critical importance for water security, said Rajagopalan. But high-profile environmental disasters in large water bodies ...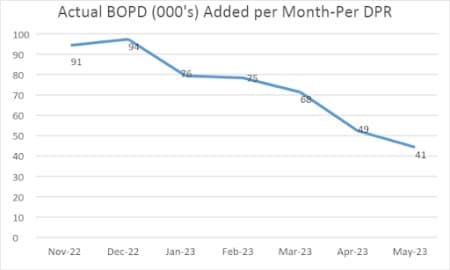 I have argued in several Oilprice articles, and most recently in February 2023, that the era of increasing output from shale wells did not have much more room to run absent a price signal that caused a huge increase in drilling. A price signal similar to the one the market received with the onset of the Ukraine invasion, that added 153 rigs in U.S. shale plays from January to June of 2022. Instead, as the market adapted to the loss of Russian oil and gas, and worries about the strength of the economy cast doubt on demand, prices began to soften throughout the rest of the year. As we approach the midpoint of 2023, WTI prices have mostly stayed in a $70-$80 range, continuing a pattern that established itself in late Q-4, 2022. There is nothing in the next few months that ...
We throw around the word "crisis" way too much today.  Just scan the headlines yourself, and you'll see exactly what I mean. You know the saying about making a mountain out of molehill, right?  We don't hold too much of a grudge against them, though, do we? After all, the hyperbolic, clickbait nature of today's media can be quite entertaining most of the time; that irrational fear can send the Twitter world into a fit of histrionics.  But sometimes, it's the quiet crises that'll get you.  When you do come across them every now and then, you can't help but wonder in amazement why nobody else is alarmed.  That's precisely what happened to me recently, and I'll bet that most of my readers haven't heard a peep about it.  Well, that's about to change… We take a lot of things in this life for granted, and arguably ...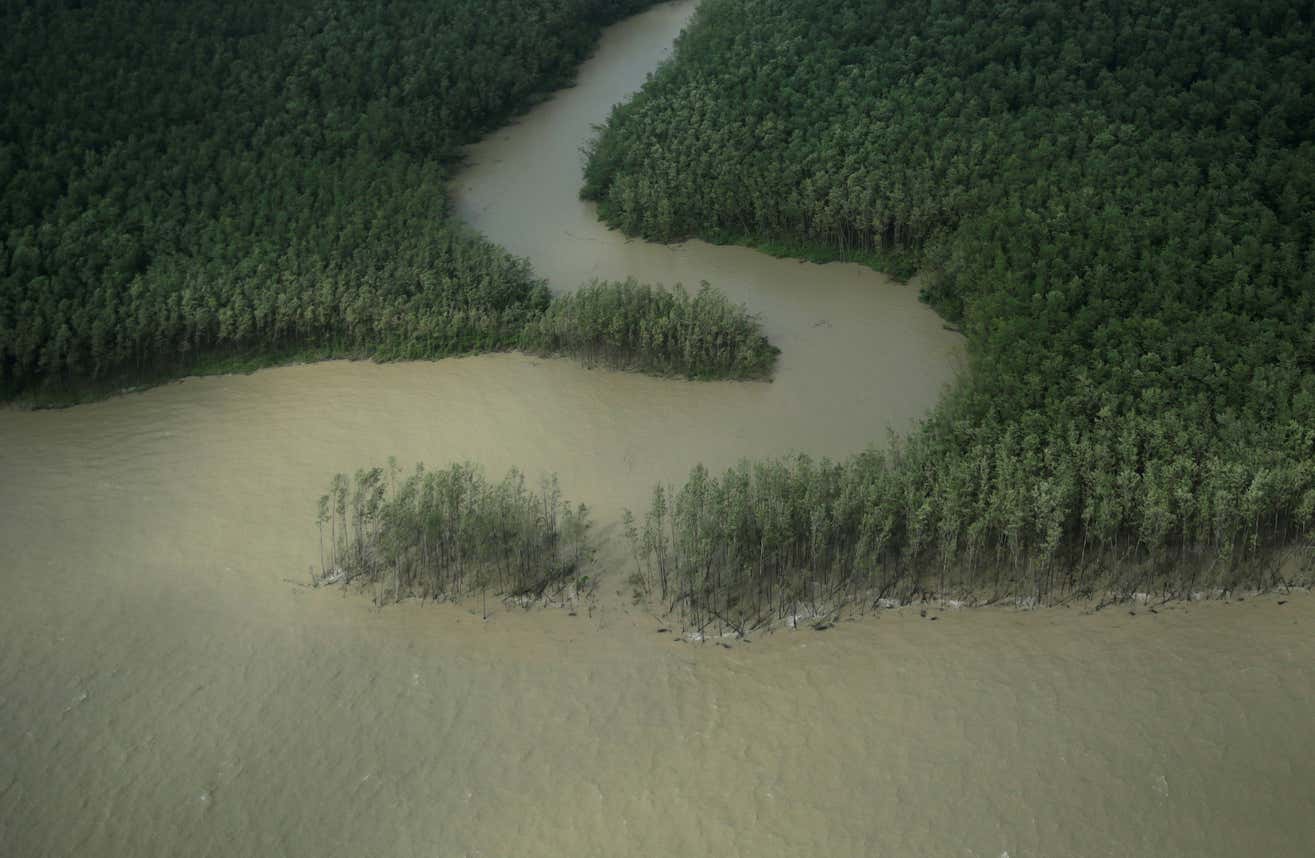 Brazil's top environmental regulator rejected a planned offshore oil drilling project by the state-owned oil company Petrobras near the origin of the Amazon River in the Atlantic Ocean on Thursday (May 18), showcasing the government's commitment to environmental conservation. In his written decision, Rodrigo Agostinho—the regulatory agency's president—cited the possibility of oil spills in an area with "high socioenvironmental vulnerability," according to the AP. He added that the Petrobras application contained numerous technical inconsistencies. The project is part of Petrobras's larger plan to increase drilling in the Equatorial Margin, an area in northeast Brazil, which analysts believe has the potential to produce 7.5 billion barrels of oil. Petrobras had reportedly earmarked $6 billion over five years in an exploration project for that area. Now, according to an analysis by Reuters, the ruling will likely end all drilling in that region before it even ...
Extreme weather this summer will strain the U.S. power grids, putting two-thirds of North America at risk of electricity shortfalls this summer during periods of peak demand on the hottest days, the North American Electric Reliability Corporation (NERC) said this week in its reliability assessment. In a normal summer with around-usual temperatures, the grid would cope as resources are adequate to meet demand. However, if temperatures in the summer spike above norms and heatwaves sweep through North America, the U.S. West, the Midwest, Texas, Southeast, and New England, plus Ontario in Canada, may face supply shortages, NERC said in its 2023 Summer Reliability Assessment. NERC has been warning about the grid's vulnerability to extreme weather every year in the past few years as retirements of generators of stable dispatchable power have raised the risk of power shortfalls. "Increased, rapid deployment of wind, solar and batteries have ...
World's largest battery maker announces major breakthrough in energy density
In one of the most significant battery breakthroughs in recent years, the world's largest ...
Turkey Makes Huge 1-Billion-Barrel Oil Discovery
Turkish Petroleum (TPAO) has made the largest crude oil discovery onshore Turkey with a ...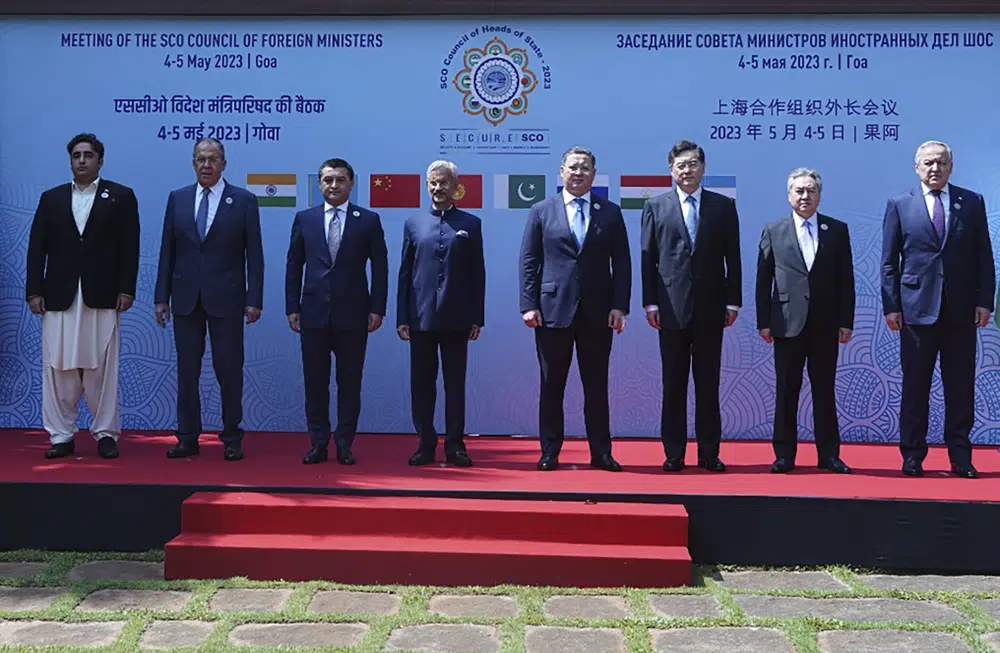 Group led by China, Russia criticizes global institutions
Foreign ministers from a group of nations led by China and Russia criticized on ...
The Kremlin Did Not Kill Itself: Notes From The Edge Of The Narrative Matrix
Listen to a reading of this article (reading by Tim Foley): ❖ Your rulers do not ...
More News By Topic...