Welcome to PeakOil.com, an online community exploring oil depletion.
  Wayne Kaylor knew his shipping container was parked somewhere in a Chicago rail yard. He just did not know where, and for 78 days, no one could tell him. Thanks to roaring consumer demand, US rail yards, ports and warehouses are choked with freight, with too few people to move it quickly, causing delays and rising prices for companies and consumers. Kaylor heads Way Interglobal, an Elkhart, Indiana distributor selling refrigerators, stoves and other appliances to big-name RV manufacturers like Winnebago Industries. From May 4 to July 21, Kaylor's shipping container holding dozens of electric fireplaces got lost in the shuffle. "It's crazy," he said, noting the delay cost the company sales. "Even though everything is GPS-tagged, they lost it in the rail yard." California ports in Long Beach, Los Angeles and Oakland reported delays earlier this year, and this month the Union ...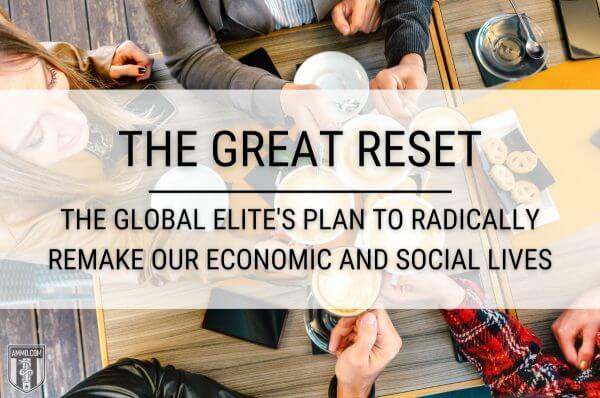 The Great Reset is upon us…or at least the powers that be are trying to bring it out. What was once a fringe "conspiracy theory" is now on display plain as day for everyone to see. The economic, political, academic, and media elites around the world are leveraging the chaos, confusion, and restrictions on liberty from the COVID-19 lockdowns and using them to radically alter society around the world. What will this change look like? The global elites want to create a society of renters who own nothing, while also pushing a social agenda that would be unpopular with the unwashed masses and difficult to implement in a society with a broad, ownership-based middle class. What this means is that you would rent not just your home, but also your phone, computer, car (though you probably will "carshare," the term for renting a car ...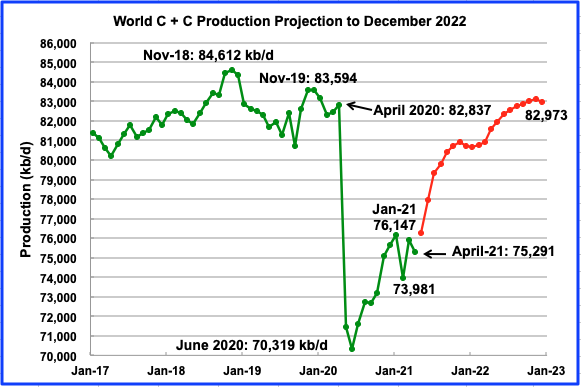 All of the oil (C + C) production data for the US state charts comes from the EIA's Petroleum Supply monthly PSM. After the production charts, an analysis of three EIA monthly reports that project future production is provided. The charts below are updated to May 2021 for the 10 largest US oil producing states. U.S. May production surprised to the upside by 80 kb/d. Production increased from 11,151 kb/d in April to 11,231 kb/d in May. It was also 175 kb/d higher than January's.  The July STEO report forecast US May output would be 11,230 kb/d. A Very accurate forecast. In fact it is predicting relatively flat output of close to 11,200 kb/d out to October 2021. See first chart in Section 1 below. In the onshore lower 48, May production increased by 54 kb/d, red graph. The 36 kb/d difference between ...
The debate over the position of hydrogen in the new energy revolution has come to the fore again thanks to Japan's hosting of the Olympic Games. The Olympic buses run on hydrogen, and even the Olympic Cauldron is a hydrogen flame. But rather than showcasing how green this miracle new fuel is, it has highlighted its many problems. In the perfect hydrogen scenario, wind farms, solar panels, ebbing tides, waves and other intermittent renewable energy sources would be filling tanks with hydrogen whenever they can, to be used later when needed. It's a valid argument when renewable energy is abundant because it can be much more variable than a fossil fuel or nuclear power plant that can be spun up when needed. But, in reality, this is not how the vast majority of hydrogen is produced.   The Tokyo 2020 Olympic cauldron is ...
Polarised responses to the International Energy Agency report on achieving net zero emissions by 2050 reveal the enormous challenges of the goal and differences about whether it is realistic in the timeframe. Like the Rorschach inkblot test, reactions to the report reveal more about the reader's own views on how energy and climate systems change than about the technical contents of the report itself. Reducing net emissions to zero by mid-century is consistent with the goal of limiting the long-term increase in average global temperatures to 1.5 degrees Celsius (2.7°F) to which global policymakers have committed themselves. In the last year, an increasing number of governments have pledged to achieve net zero by 2050 or 2060, covering 70% of worldwide emissions ("Net zero by 2050: a roadmap for the global energy sector", IEA, 2021). But in the short term, emissions are on a rising ...
The world's two leading oil price benchmarks are omitting some important considerations, the head of a privately held Dallas-based oil and gas operator told Rigzone last week. "The recent Saudi Arabia and UAE deal kept the OPEC and OPEC+ organizations at the forefront of supply discussions," remarked Jay Young, founder and CEO of King Operating Corp. "The shorter impact of having the 400,000 barrels per day coming back online is not a significant amount and will not impact the pricing factor in the short run. The market is listening to multiple experts using different metrics with different outcomes." According to Young, oil demand will continue to go up even with the new COVID-19 Delta variant. However, he contends that two key issues – often ignored in other commodity pricing methodologies – need to be calculated into the Brent and West Texas Intermediate oil benchmarks: ...
What is degrowth? Degrowth is an ambiguous label used by different currents that have emerged or have been reconsidered as such since the 1960s when the contemporary environmentalist movement got underway.  The bulk of these movements identify as Greens although it includes eco-anarchists (e.g. Trainer 2010; Australian Simplicity Institute) and others.  The ambiguity of what degrowth stands for is a problem both for its proponents and its critics that sometimes misrepresent it.     I will briefly review and discuss degrowth by focusing on a recent book The Case for Degrowth (2020) by Giorgos Kallis, Susan Paulson, Giacomo D'Alisa, and Federico Demaria (herein, "The authors"). Mike Davis has recommended the book as "eloquent and urgent." The authors themselves declare: "The purpose of this book is to motivate and empower citizens, policy makers, and activists to reorient livelihoods and politics around equitable wellbeing." (p. 5) In their view: "Degrowth makes the ...
With the clean energy shift beginning to gain serious momentum, the prime candidates for a sustainable future have been solar, wind, and--to a lesser extent--geothermal energy and nuclear fission. But with the window for the world to act to avert catastrophic and irreversible climate change rapidly closing down, we are beginning to realize that every bit counts. That has led to a pondering of a litany of other technologies. Many of these technologies go way beyond the fringe, but the "fringe" itself has been relocated much further from reality. After all, what we have long considered fringy--such as ocean power and hydrogen--now appear set to go mainstream sooner rather than later. Bloomberg New Energy Finance (BNEF) has warned that we may never reach our climate goals in time unless we invest more aggressively in fringe technologies such as hydrogen and carbon capture and ...
Gulf of Mexico (GOM) despite being capital intensive still competes with unconventional for the capital investment. The recent investors pressure, the low oil prices and thrust towards energy transition in wake of climate change has dampened the exploratory efforts but the trend clearly shows that companies that have competitive advantage will continue their exploration and development programs. KEY INSIGHTS  Exploration will partly fill the gap (460 billion boe) between supply & demand with 100 billion boe. Chevron, ExxonMobil and Shell; the leader in deepwater (DW) development & production continue to with their efforts Exploration specialist like Kosmos and LLOG are still focusing in high value DW prospects & continue to make discoveries The discoveries are increasingly at challenging water depths exceeding 20,000 ft. Standardization & Replication and proximity to existing infrastructure would reduce costs and likely hood of quick FID. BP & Equinor are notable exceptions, missing from the ...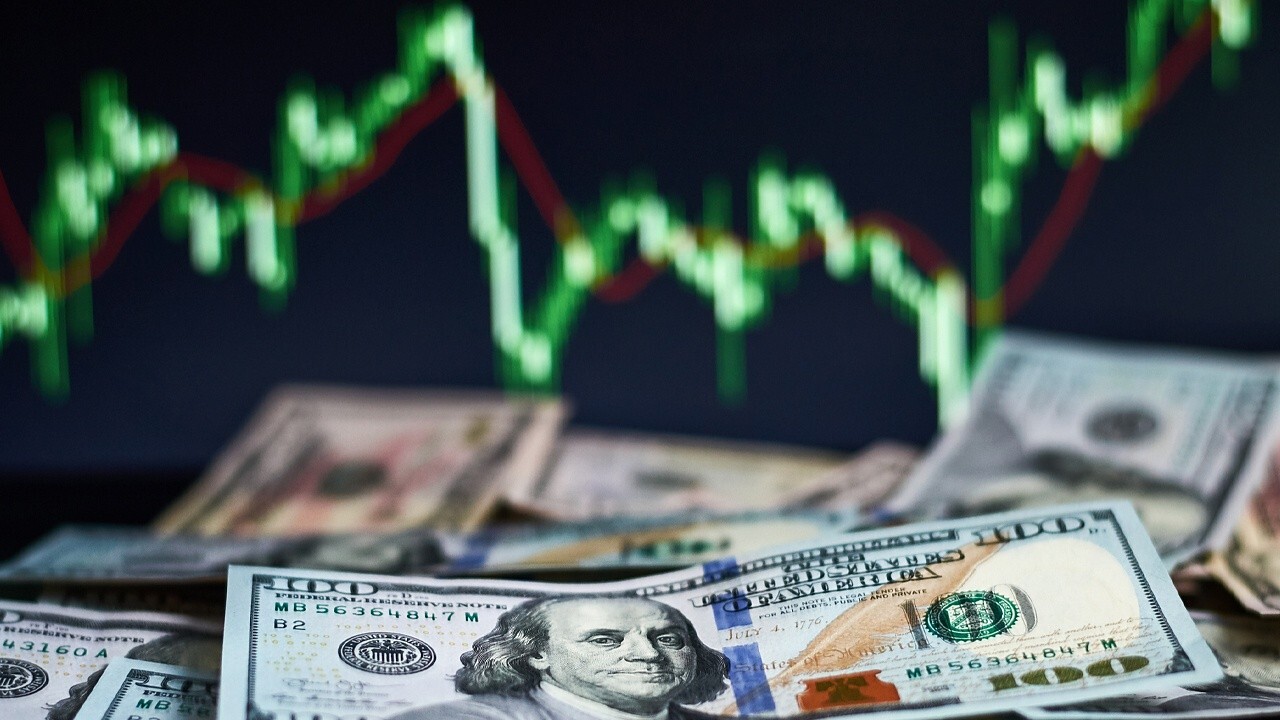 Maglan Capital President David Tawil argued on "Mornings with Maria" on Thursday that "with respect to oil supply, the rush for the exit doors is getting really serious" amid "strong demand" with the reopening of economies, which could soon lead to "a serious oil crisis in this world." The energy expert has been bullish on oil for the past couple of months, and told "Mornings with Maria" in June that he expects oil prices to hit $100 per barrel before the end of 2021. On Thursday, he told host Maria Bartiromo that he believes his projection still holds true, adding that it will happen sooner rather than later. A number of investment banks, including Goldman Sachs, have also warned that oil prices could top $100 a barrel next year. On Thursday morning, West Texas Intermediate crude oil, the U.S. benchmark, was unchanged at ...
'Generator' Turns Plastic Trash Into Edible Protein
The 2021 Future Insight Prize went to Ting Lu, a professor of bioengineering at ...
Welcome to the Climate Apocalypse. (It will get worse.)
Maybe it was the unprecedented floods in Europe and China that did it. Perhaps ...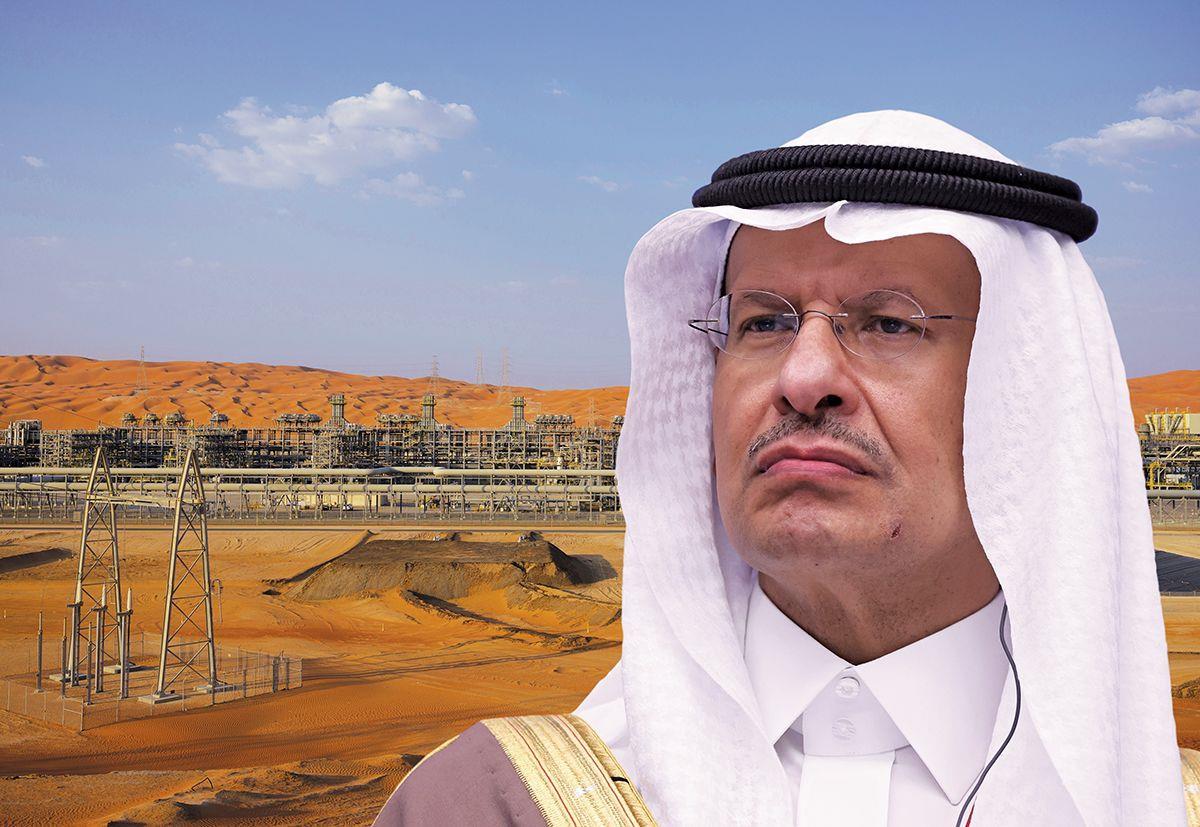 The Saudi prince of oil prices vows to drill 'every last molecule'
A Boeing 767 passed over the Red Sea, turning east into Saudi Arabia. A ...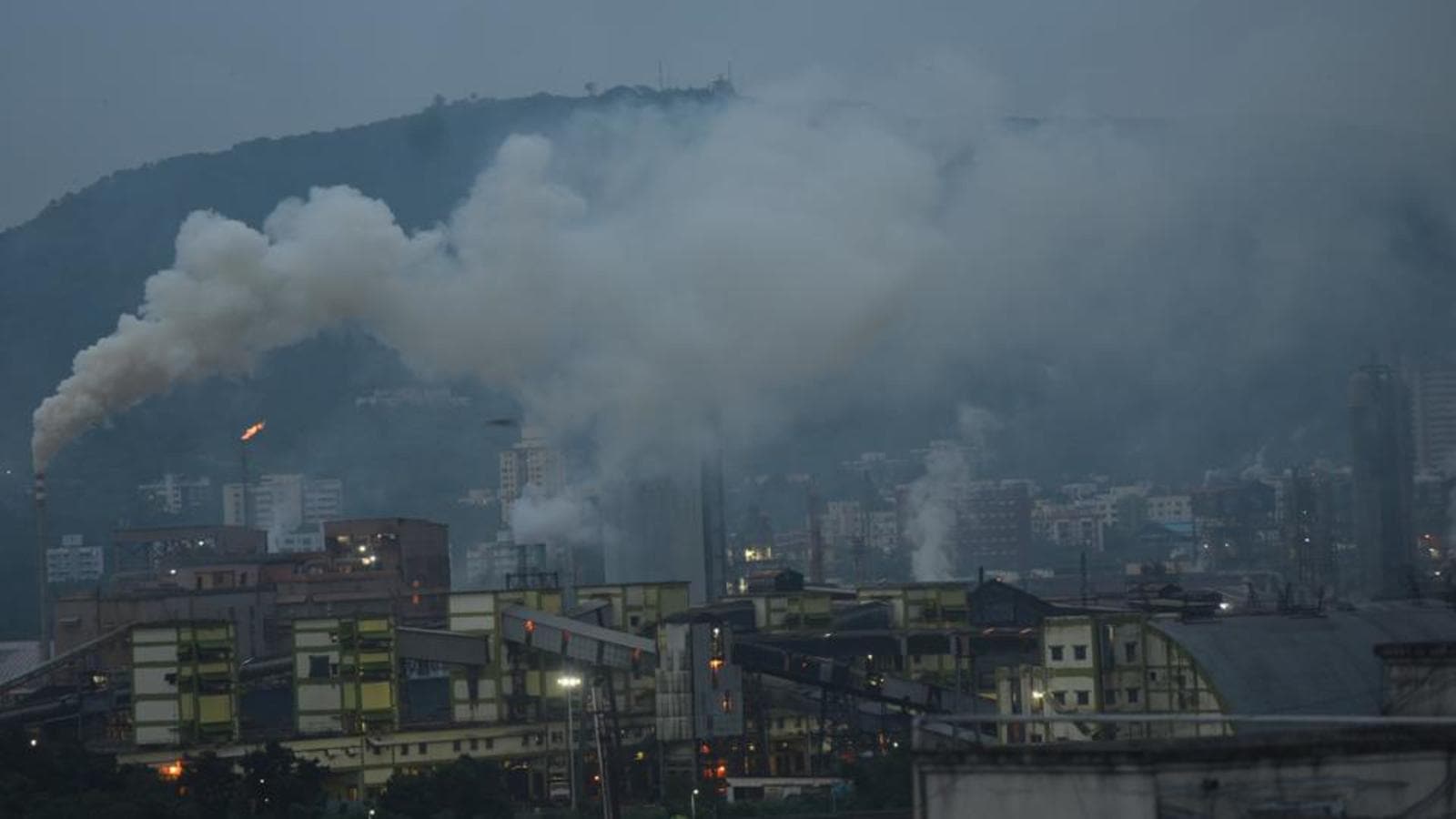 India, China most vulnerable to joint risks of climate change, air pollution
India and China are among the world's top five countries that are most vulnerable ...
More News By Topic...