Welcome to PeakOil.com, an online community exploring oil depletion.
State-owned oil producer Saudi Aramco on Sunday reported an almost 82% rise in first-quarter net profit, broadly in line with analyst forecasts, helped by strong oil prices. Aramco, which is at par with Apple Inc as the world's most valuable companies, reported a net income of $39.5 billion for the quarter to March 31 from $21.7 billion a year earlier. The world's top oil exporter was forecast to post a net income of $38.5 billion, according to a median estimate from 12 analysts provided by the company.Aramco, which listed in 2019 with the sale of a 1.7% stake mainly to the Saudi public and regional institutions, said its earnings were the highest in any quarter since it went public, boosted by crude prices, volumes sold and improved downstream margins. +economics times
"We have paleolithic emotions, medieval institutions, and god-like technology -- E.O. Wilson"     Last week I began untangling a string about how we as a species have evolved in the past two centuries into behaviors that run counter to our own survival. I described how modern public relations magicians had been able to capture the group attention with seductive language, and though behavioral psychology and cognitive science, to segment and manipulate how people get information or act upon it. There are many people, some of them self-described neoluddites, who simply disconnect from the Matrix in an attempt to escape it. They may cancel their Facebook account. They may stop watching cable news or voting for either of the major parties. But they still gather information, even if it is from alternative, more palatable sources for them. They may think they have escaped the ...
Sometime in the 1960's a group of prominent businessmen in Europe decided it was time to face up to the contra di ction that l ies at the heart of mode rn capitalism: it is a system based on infinite growth in a world with finite limits to growth: in input (resources, including food), throughput (population), output (pollution), and a likely collapse if any one of these limits is exceeded. In 1968 t hey created an organization called the Club of Rom e , the task of which w as to examine what the prime leader of the group, veteran Italian businessman Aurelio Peccei, described quaintly in his 1970 book, The Predicament of Mankind: Quest for Structured Response to Growing Worldwide Complexities and Uncertainties. Fifty years ago this spring the Club published a book called The Limits to Growth, based on a study using complex computer models by a team at the Massachusetts Institute of Technology led by Donnella ...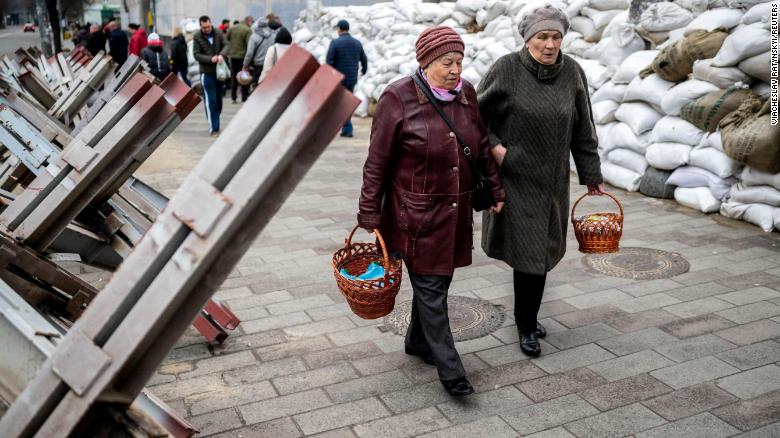 India banned wheat exports on Saturday — days after saying it was targeting record shipments this year — as a scorching heat wave curtailed output and domestic prices hit a record high. The government said it would still allow exports backed by already issued letters of credit and to countries that request supplies "to meet their food security needs." The move to ban overseas shipments was not in perpetuity and could be revised, senior government officials told a press conference. Global buyers were banking on supplies from the world's second-biggest wheat producer after exports from the Black Sea region plunged following Russia's Feb. 24 invasion of Ukraine. Before the ban, India had aimed to ship a record 10 million tonnes this year. The officials added that there was no dramatic fall in wheat output this year, but unregulated exports had led to a rise ...
You might ask yourself: Why is it "important" that we spend thirty, forty, fifty billion dollars pounding sand down the rat hole that is post-Maidan Ukraine, grift central for the sketchy nexus of US politicians and their sponsors in the warcraft industry? Answer: Aside from one final magnificent payday, they are producing a grand opera of distraction to direct the American public's attention from the sinking of our own ship-of-state in the waters of Babylon. That giant wad of money, you understand, goes mainly to the likes of Lockheed Martin, General Dynamics, Raytheon, Textron, Boeing, et cetera, and a substantial portion re-circulates through the K-Street laundromat into the congressional campaign finance wishing well, while billions more get creamed off by Mr. Zelenskyy & Co. — providing self-reinforcing incentives to, how shall we say, blow more shit up on the global landscape. It ...
Media outlets tend to make it sound as if all our economic problems are temporary problems, related to Russia's invasion of Ukraine. In fact, world crude oil production has been falling behind needed levels since 2019. This problem, by itself, encourages the world economy to contract in unexpected ways, including in the form of economic lockdowns and aggression between countries. This crude oil shortfall seems likely to become greater in the years ahead, pushing the world economy toward conflict and the elimination of inefficient players. To me, crude oil production is of particular importance because this form of oil is especially useful. With refining, it can operate tractors used to cultivate crops, and it can operate trucks to bring food to stores to sell. With refining, it can be used to make jet fuel. It can also be refined to make ...
The Biden administration is scrapping planned auctions of drilling rights in the Gulf of Mexico and Alaska's Cook Inlet -- a move that deepens uncertainty over the future of the US government's offshore oil leasing program. The Interior Department said in an emailed statement it "will not move forward" with two Gulf lease auctions that were planned under former President Barack Obama "as a result of delays due to factors including conflicting court rulings that impacted work on these proposed sales." A separate sale of tracts in Alaska's Cook Inlet, originally slated to occur last year, also is being canceled "due to lack of industry interest in leasing the area," the department said. The decisions come amid surging gasoline prices and strained oil supplies that have prompted Biden administration officials to implore energy companies to boost production. Although new offshore leases can take ...
Brent crude oil prices are on track to average $107/bbl in the second quarter and $103 in the second half of this year, with low inventories creating the potential for "significant price volatility," according to the latest projections from the Energy Information Administration (EIA). Brent spot prices averaged $105 in April, a $13 sequential decrease, EIA said in the May edition of its Short-Term Energy Outlook (STEO), published Tuesday. Despite the decline from March levels, global crude prices remained above the $100 threshold in the wake of Russia's "full-scale invasion of Ukraine," the agency noted. "Sanctions on Russia and other independent corporate actions contributed to falling oil production in Russia and continue to create significant market uncertainties about the potential for further oil supply disruptions," researchers said. "These events occurred against a backdrop of low oil inventories and persistent upward oil price ...
California energy officials on Friday issued a sober forecast for the state's electrical grid, saying it lacks sufficient capacity to keep the lights on this summer and beyond if heatwaves, wildfires or other extreme events take their toll. The update from leaders from three state agencies and the office of Governor Gavin Newsom comes in response to a string of challenges with the ambitious transition away from fossil fuels, including rolling blackouts during a summer heat wave in 2020. California has among the most aggressive climate change policies in the world, including a goal of producing all of its electricity from carbon-free sources by 2045. In an online briefing with reporters, the officials forecast a potential shortfall of 1,700 megawatts this year, a number that could go as high as 5,000 MW if the grid is taxed by multiple challenges that reduce available ...
History tells us that civilisations and empires are ephemeral. Like the Egyptian civilisation, they may last for thousands of years or, like the extensive Mongol Empire, be gone in less than 200 years. Douglas Murray's latest book The War on the West details the decline of our civilisation which found its origin in Greece, a thousand years before the birth of Christ. The establishment of the city of Rome in the Pontine Marshes led to Greece's eventual downfall and the subsequent spread of Roman control from Britain in the North, through to North Africa and parts of the Middle East. Its success was, in part, due to timing. The increased temperature, known as the Roman warming period, produced an abundance of food which allowed time for infrastructure development, with roads, irrigation and sanitation, architecture, art, and sophisticated government. At its heart was a ...
Edward Bernays' Red Pill
"Instead of knowledge, universal access has given the common man a rubber stamp inked ...
G7 announces plans to ban imports of Russian oil
G7 governments have announced plans to ban the import of Russian oil to punish ...
Flying insect numbers have plunged by 60% since 2004, GB survey finds
The number of flying insects in Great Britain has plunged by almost 60% since ...
Russia Is Returning To The Gold Standard And China Is Going To Be Next
No sooner was it that I wrote an article talking about how Russia was ...
More News By Topic...