Putin Says Tillerson 'Fell in With Bad Company'
U.S. Secretary of State Rex Tillerson appears to have fallen in with "bad company," Russian President Vladimir Putin said, lamenting U.S. policy toward his country.
Tillerson, a former Exxon Mobil Corp. chief who was awarded one of Russia's highest honors for foreigners in 2013 and whose appointment after Donald Trump's election provoked delight in Moscow, "it seems has fallen in with bad company and is going slightly in the other direction," Putin said with a smile.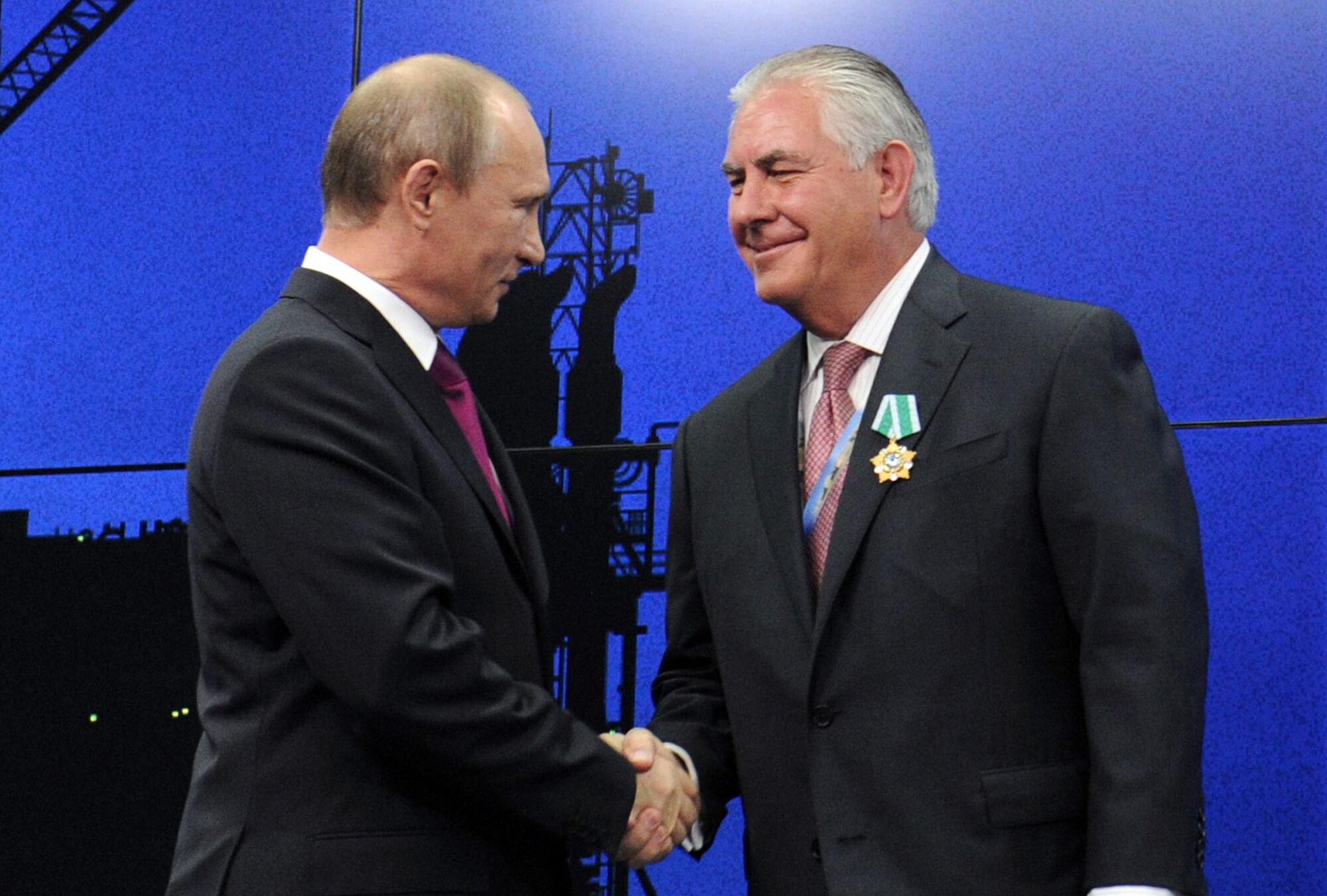 "But I hope that the wind of cooperation and friendship will blow him onto the right track in the end," the Russian leader said at a business forum Thursday in the Russian far east city of Vladivostok.
Dashing Kremlin hopes of a breakthrough in ties with the new Trump administration, the two former Cold War rivals are on an increasing collision course after fresh sanctions imposed by Congress on Russia sparked tit-for-tat diplomatic reprisals. The U.S. and Russia are also increasingly at odds over the North Korea crisis and the conflict in Ukraine involving Russian-backed separatists.
Tillerson, who helped establish the biggest U.S. oil company's presence in Russia in the 1990s, met then-premier Putin for the first time in 1999 on the remote Far East island of Sakhalin, where Exxon has a major project.
In 2011, Putin personally presided over the signing of a deal between Exxon and state-owned Rosneft that gave the U.S. company access to potentially tens of billions of barrels of oil in Arctic deposits. Two years later, he awarded Tillerson the Order of Friendship.