Oil Plunge Raises Fears of Societal Unrest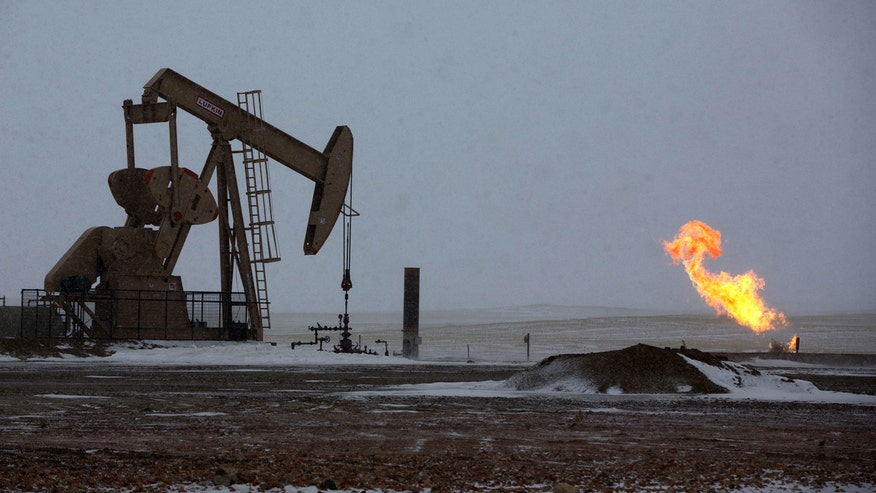 With Wall Street shops like Goldman Sachs (GS) and government officials in Venezuela signaling oil could go to the mid-$20 per barrel range next year, analysts at places like RBC Capital Markets have been warning that chronically low oil prices plunging towards seven-year lows means increasing social chaos in countries on the edge—including those battling ISIS.
Five countries are high on the radar screen for societal risks from low oil prices, which RBC Capital Markets has labeled the "Fragile Five." They are Algeria, Iraq, Libya, Nigeria, and Venezuela. ISIS operatives are believed to be in most of these countries.
The wealthier Gulf State governments can adapt to low oil prices by borrowing in the bond market or raising taxes and cutting government spending, though the latter risks more social unrest. Already, the United Arab Emirates pulled fuel subsidies and is mulling corporate and sales taxes. Still, OPEC member countries have seen their group's revenues drop by nearly $500 billion in the past year, as oil has plunged more than 40%.
Plummeting oil prices are slamming poorer countries, who are dealing with terrorism as well. Already, 1.6 million have been internally displaced in South Sudan, with another 600,000 refugees in neighboring countries on the move. South Sudan has been battling a civil war for more than a year and a half in the oil-rich southern part of the country, an area that's bigger than Syria. In 2011, the year of its independence, South Sudan was pumping out almost 350,000 barrels of oil per day, but today can only produce 120,000 to 150,000 barrels a day.
Iraq, battling ISIS terrorists daily, has moved to borrow $6 billion in new bond debt, something it hasn't done in nearly a decade. The bond issuance comes as Iraq's oil output hit a record high in July at 4.18 million barrels per day, up sharply from an average of 3.42 million barrels per day in the first quarter of this year, notes OilPrice.com.
Iraq's bond offering, led by co-managers Citigroup (C), JPMorgan Chase (JPM) and, Deutsche Bank (DB), is Baghdad's first since 2006. The country is still reeling under a sizable budget deficit yawning wider after the plunge in oil prices and military costs from fighting ISIS in the northern and western parts of the country. Similarly, Saudi Arabia, which has its own Islamist militants fomenting domestic jihadi trouble, borrowed more than $9 billion since the summer, re-entering the bond markets for the first time in eight years as it faces a fiscal deficit equal to about 20% of GDP.
"The instability created by the conflict has caused havoc to economic growth and oil production in the northern and western parts of the country [Iraq], and strained the fiscal situation due to the need for military spending at a time when cutbacks are required," Jakob Christensen, analyst at Exotix, has said.
Ripped apart by civil unrest and ISIS, Libya, too, is hurting from low oil prices. The most important sector of its economy is down to putting out less than 400,000 barrels of oil a day, a fraction of the 1.6 million it was producing when Muammar Gaddafi was in power.
On the brink of insolvency, Venezuela is also reeling from low oil prices and societal unrest, as the country is asking OPEC to get oil prices back up to the $88 per barrel range at the group's meeting in Vienna on December 4. Credit default swaps to insure Venezuelan government bonds shot to their highest level in 12 years, a red flag indicating junk status or default.