Big Electric Shocks Big Oil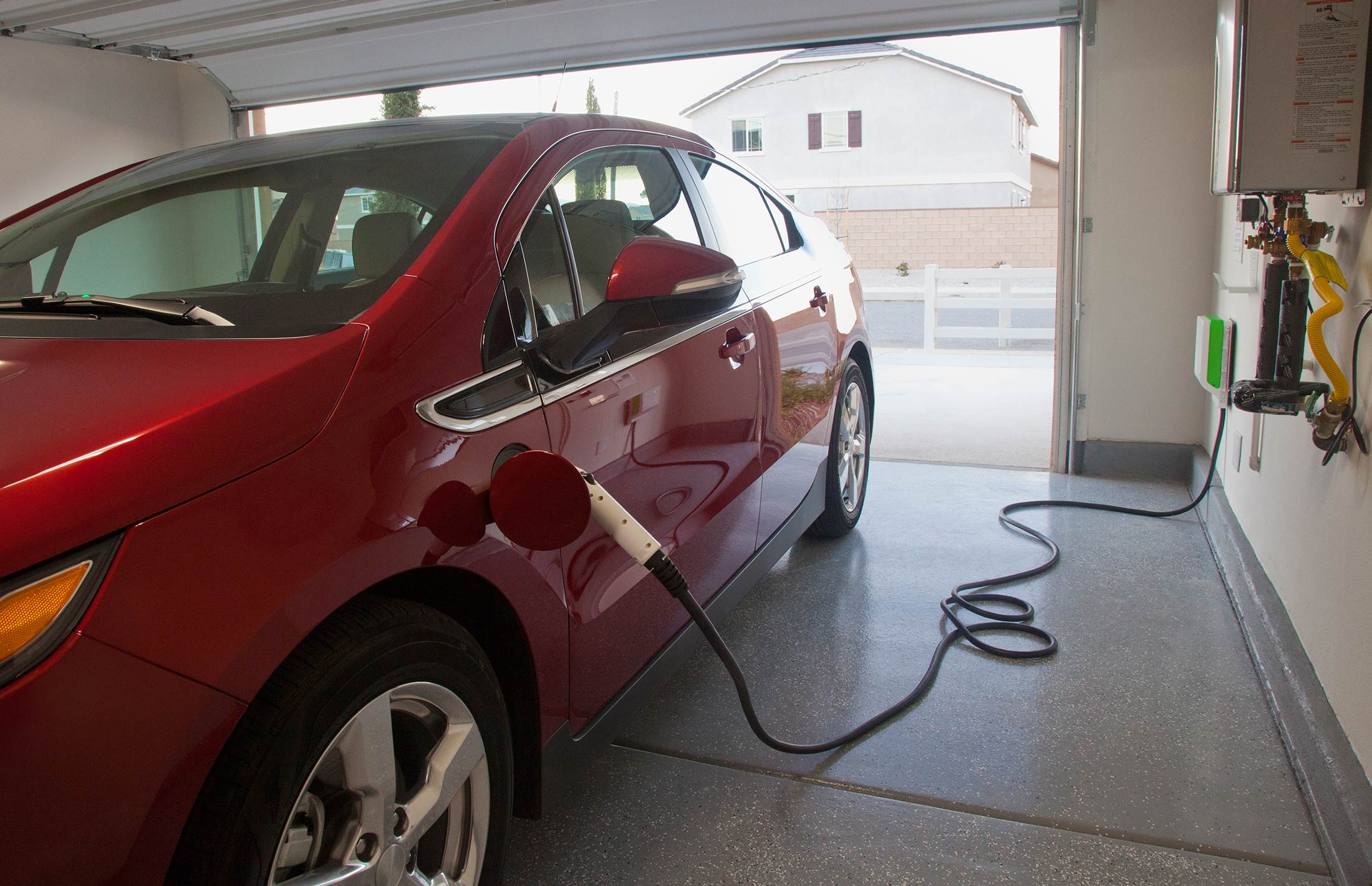 When California Governor Jerry Brown signed Senate Bill 350 on Oct. 7, it looked like a huge win for the oil industry. The original version of the bill included a mandate to cut the state's petroleum consumption 50 percent by 2030. Days before the floor vote, State Senate President Pro Tem Kevin de León, chief architect of the bill, announced that he was dropping that provision as a concession to Democrats from oil-producing parts of the state. "Big Oil might be on the right side of their shareholder reports, but we're on the right side of history," de León said as he announced the compromise. "Ultimately, California is going to demand that an industry which represents most of the problem has an economic and moral duty to be part of the solution."
It was no idle threat. SB 350 envisions cutting greenhouse gas emissions to 40 percent below 1990 levels by 2030 and 80 percent by 2050. Language in the bill directs regulators to help reach those ambitious goals by making it easier for the state's 23 million drivers to opt for vehicles that run on electricity instead of gasoline. The law requires the California Public Utilities Commission to solicit proposals from electric companies for "multiyear programs and investments to accelerate widespread transportation electrification to reduce dependence on petroleum."
Environmentalists, who helped draft the law, were delighted. "The media was focused on the fight over cutting petroleum consumption by 50 percent, but this is going to do a lot of the same thing," says Laura Wisland of the Union of Concerned Scientists.
California's three large private utilities, which were also involved in crafting the bill's language, were pleased, too. The electric companies see a chance to grab a piece of the $55 billion the state's drivers spend each year filling up. "We really need to have a big push for charging," Tony Earley, chief executive officer of PG&E, said in an Oct. 15 appearance at San Francisco's Commonwealth Club. "The charging station ought to be part of our grid infrastructure."
Thanks to SB 350, it will be. Until 2014, utilities were blocked from owning or operating any charging stations, a step regulators took to foster competition in the emerging market. Under the new law, the utilities will be key to speeding up the switch to electric vehicles. PG&E has proposed installing thousands of charging stations in Northern and Central California over the next three years. To jump-start demand, PG&E teamed up with Ford Motor and General Motors to offer discounts on electric cars to the utility's workers, who have bought more than 700 of the vehicles under the program.
The push for electric cars will help offset the drop in electricity demand expected under other provisions of SB 350. By 2030, all buildings in California must double their efficiency. "Even with mass adoption of electric vehicles, we anticipate 1 to 2 percent growth in load, perhaps even flat to declining load," says Pedro Pizarro, president of Southern California Edison. The company hopes to install 30,000 electric vehicle chargers in office buildings, apartment complexes, and parking lots in the next four years at a cost of $355 million.
Despite the electric companies' new passion for greener cars, they aren't cozying up to rooftop solar, which eats into their bottom lines. California, which accounts for half the installations in the U.S., already gets 5 percent of its power from rooftop solar. The state's utilities "are trying to smother that in its crib," says Michael Brune, executive director of the Sierra Club. PG&E, SCE, and San Diego Gas & Electric have all petitioned the utilities commission for rules changes that would make solar installation less attractive. Homes and businesses with rooftop solar panels would pay an extra fee to connect to the grid. They'd also pay more to buy power and earn less for selling their excess electricity back to the utilities. That would make converting to solar power two to three times more expensive for the consumer, according to Bernadette Del Chiaro, executive director of the California Solar Energy Industries Association.
Pizarro says nonsolar customers subsidize solar users by as much as $17 billion a year by covering grid upgrades, maintenance, and other costs. The utilities' proposals, he says, are simply about making the industry "stand on its own two feet." (San Diego Gas & Electric didn't respond to requests for comment.) Stalling the growth of rooftop solar would make it difficult, if not impossible, for the state to meet SB 350's central goal of having 50 percent of all power consumption come from renewable sources by 2030, no matter how many electric vehicles are on the road. The CPUC, whose commissioners are appointed by the governor, must rule on the issue by Dec. 31.
The oil industry says it will oppose utilities' proposed charging station networks. "There have been numerous policies and proposals to reduce the role that petroleum products play in California's energy economy over the years," says Catherine Reheis-Boyd, president of the Western States Petroleum Association. "We are confident that the Public Utilities Commission will protect the interest of all ratepayers and that policymakers will protect the interest of taxpayers as the costs of electrification become clearer."
Mary Nichols, who as head of the state's Air Resources Board has helped craft the governor's climate policies, chuckles when asked why the oil companies didn't try to block the electrification language in SB 350. "Perhaps they should be asking their lobbyists that question," she says. "The language of the bill was out there in plenty of time for people to see it. I've been accused of brilliant strategy, creating this diversionary battle so the really important part of the legislation could go through, but I really can't take credit for this."