A Saudi-Russian Oil Détente? Not Likely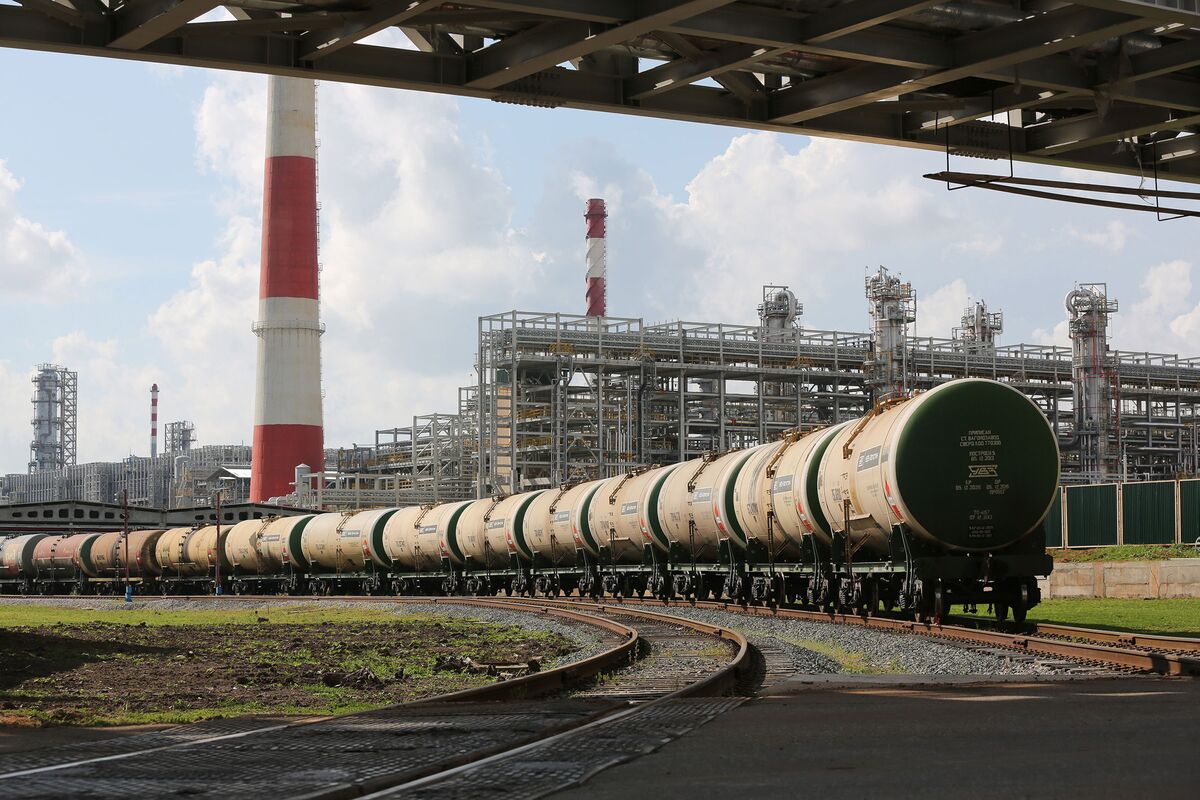 Moscow's call for talks went nowhere, but oil prices jumped.
Most oil analysts and traders were intrigued when Russia's energy minister signaled on Jan. 28 that the Kremlin wanted to discuss oil production cuts with OPEC. After all, limiting supply may help bolster the collapsing price of crude, which is hurting all major petroleum powers. Yet no one was surprised when the Saudis didn't jump at the chance to meet with the Russians.
The Saudis have insisted that OPEC won't cut output unless other major exporters like Russia, the world's top producer, reduce output as well. "Russia has zero credibility with OPEC and with Saudi Arabia in particular," after promising cuts during previous crises and then failing to deliver, says Citigroup analyst Seth Kleinman. Russia pledged to curb output when oil crashed in 2001 but instead increased its crude exports while Saudi Arabia cut back. The Russians did the same in 2008, leaving OPEC to shoulder the burden of output reductions.
A Saudi-Russian agreement also would require more than economic calculation. President Vladimir Putin supports Syrian ruler Bashar Al-Assad, while the House of Saud backs rebels seeking his overthrow. And if the Saudis cut their production, they'd be providing an opening for Iran, an Assad ally. Iran has been ramping up crude exports after sanctions were lifted last month.
A deal is not only "highly unlikely," in the estimation of Goldman Sachs, but "self-defeating" for the Saudis. By cutting production now and boosting prices, Saudi Arabia would effectively bail out U.S. shale producers just as the Saudi strategy of keeping prices low to squeeze them out of the market is beginning to work, Goldman's Jeff Currie argues. Shale will buckle if the Saudis stay the course: The International Energy Agency predicts that non-OPEC production will slump this year by the most since 1992.
Citigroup's Kleinman suggests that setting up an actual conference may no longer be the point. Russia has always said it can't easily cut production for technical reasons—restarting oil wells is a lot harder in frozen Siberia than in the Arabian desert. Russian oil companies prefer to keep pumping at full throttle. The country's publicly listed companies are less willing to curb supply than the state-owned champions of the Persian Gulf. Leaving the "heavy lifting" to OPEC has usually paid off for the Kremlin, Kleinman says.
So why even float the idea of rapprochement? The Russian announcement, plus rumors among traders of what Kleinman calls a "mythical agreement" between Russia and Saudia Arabia, pushed oil prices up 20 percent from their late January lows. Planting the possibility of an end to the oil war in traders' minds could be an end in itself. "It raises the question of whether this is just being done in a desperate attempt to prop up the oil price," Kleinman says. "It also raises the question of how long that strategy is going to work. Talk is cheap."
Financially strapped Venezuela, an OPEC member, continues to push for production cuts. A Venezuelan report on Feb. 3 said six OPEC members, including Iran, and two non-OPEC countries, including Russia had agreed to meet later this month. Without Saudi support, they're unlikely to agree to anything meaningful.