World Crude + Condensate production reached a new high in July, at least according to the EIA. C+C production was 76,531,000 barrels per day or 416,000 bp/d higher than the previous high in February 2012. But keep in mind that June production was revised down by 459,000 barrels per day so those July numbers will likely be revised.
World C+C production in kb/d. The last data point is July 2013.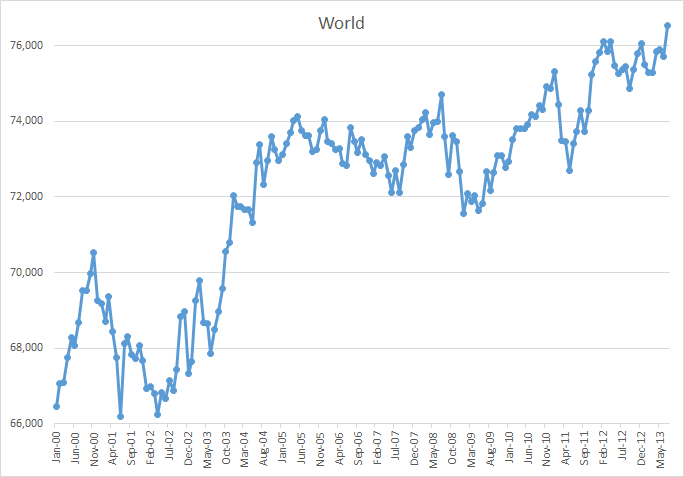 USA production has kept peak oil at bay however. If we look at production without the input from the USA we get a different story. Here is World and Non-OPEC production, since 2004, without the input from the USA.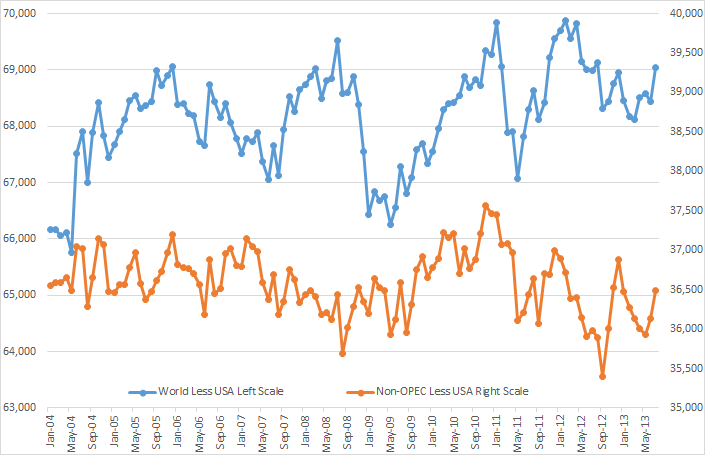 The USA peaked in 1970 but the advent of shale oil has given it a second life. But there will be a second peak, and that peak will be a lot sooner than most people believe. Here is what US production looks like right now. The last data point here is September but those last several months are estimates, subject to revision.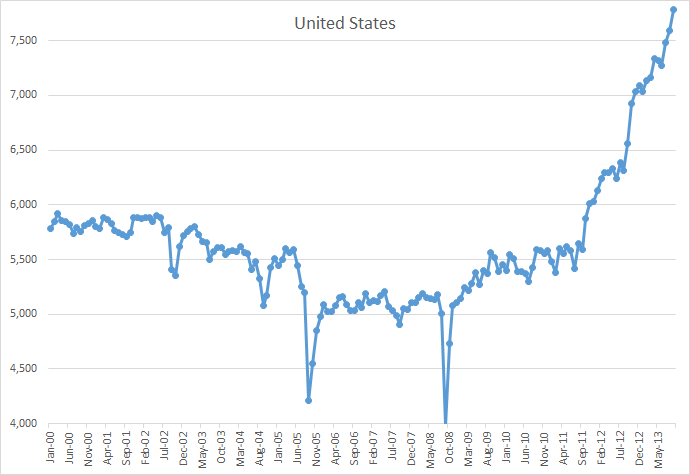 But even the EIA's "Reference Case" has the USA peaking in 2019, or perhaps as early as 2016.
David Hughes gives us this chart of the EIA's Reference Case: <a href="http://legacy.firstenergy.com/UserFiles/HUGHES%20First%20Energy%20Nov%2019%202013.pdf"><b>The "Shale Revolution"</b> Myths and Realities</a>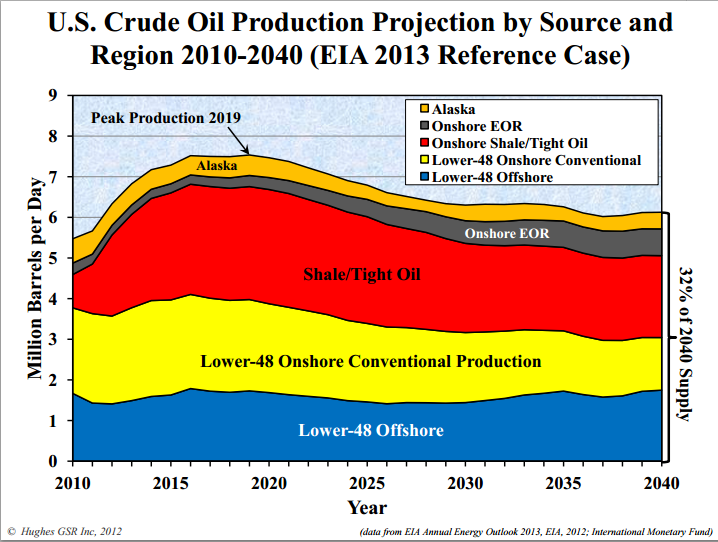 Now notice how the EIA has Shale/Tight Oil peaking at the same time they have the US peaking. Well I think we can all agree with that. But what I don't agree with is they have Shale/Tight Oil  holding at that very high output for years and only declining slightly during the next few years. And the decline is extremely slow all the way out to 2040.
They have the USA peaking at a lower point than it is today. Production from shale oil will climb a lot faster than they expected and it will drop a lot faster than they expect. Here is David Hughes' take on it from that same report.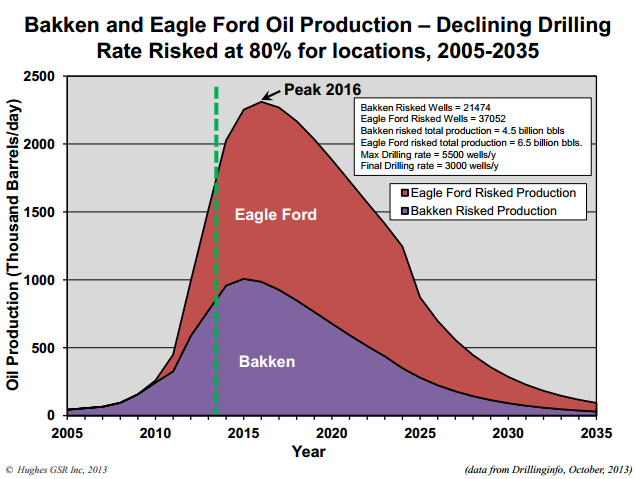 The Bakken and Eagle Ford are 81 percent of US shale oil production but I expect the other 19 percent will fall off just as fast after they peak. So if David Hughes is right, and I think perhaps he is, then the US will peak in 2016. But notice that shale oil production slows in 2014 and slows even further in 2015. By this time, by 2015, world production will be dropping faster than the US is gaining.
I am going out on a limb and will make my official peak oil prediction. I believe the world Crude + Condensate will peak approximately one year before the US peaks. And that point, world peak, will be no later than 2015.