Government support for algae fuel research goes back almost 30 years to the Reagan administration. The algae research program that Obama described in his state of the union speech was actually started by Reagan 30 years ago, was killed by Clinton 15 years ago, and now is being resurrected by the Obama administration.
Obama restarting Reagan-era project on algae fuel research
"
The Reagan Administration and the national algal biofuels program

The vital pivot from hydrogen to transportation fuel as a product from algae was undertaken by the Reagan Administration, and was continued under the Bush Administration.

The program, in fact, was shut down under the stewardship of Secretary Hazel O'Leary, a Democrat serving under President Bill Clinton.....It goes back to why the algae R&D program was shut down. At the time, the researchers concluded that 1990s energy prices were too low by a third to support algal biofuels. That was in the days of $20 oil. They thought that oil would have to be at something astronomic, like $80 a barrel, for algal biofuels to make sense.

Times have changed. Oil hit $135 in 2008. Today, West Texas intermediate is at $106 a barrel. Miles above $80. That's why the algal R&D was restarted. That's why so many people are getting behind the technology."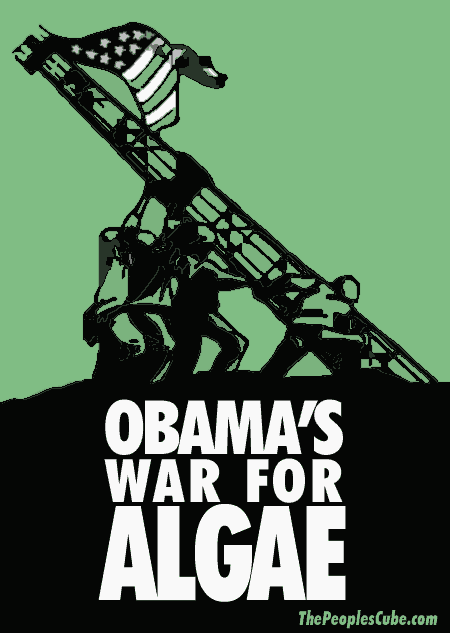 Starting and stopping and then restarting government backed research on things like algae gasoline is not a national energy plan. This kind of short-term perspective is why we need a real national energy policy with a real plan for the future, not just knee jerk responses by politicians that come and go in response to spikes in gasoline prices.
.