Where the carport used to be: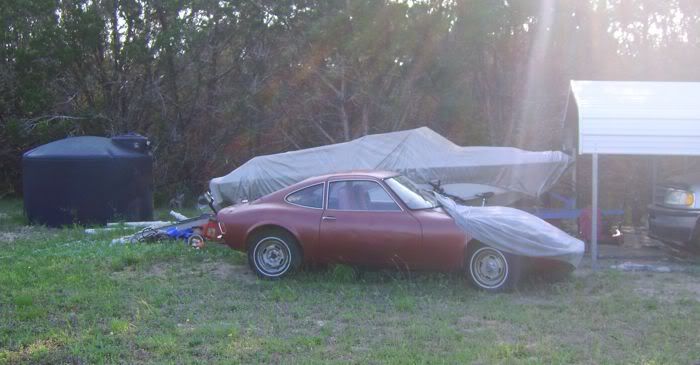 The rainwater tank PVC downspout and inlet pipe was shattered. The Opel GT was not in the carport, but beside it. (It doesn't have a motor.) I bought it years ago for parts for the Opel GT that cannot be seen. That Opel GT
was
in the carport on the other side of the covered boat. (I rebuilt it's motor in 1990.)
So I got out the 100 ft measuring tape and measured the distance from where the carport was to where it is now. The carport looks like a solar panel on the greenhouse from this distance and angle: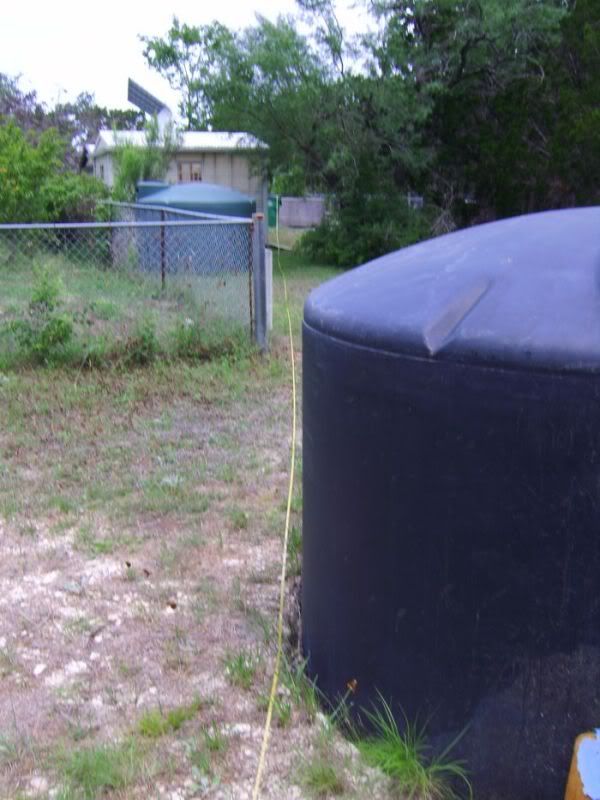 The green 1,550 gal rainwater tank seen still has about 1,400 gallons of water in it, which I will use on the peach trees. A lot more peaches were blown off the trees, btw...
The image below shows the black 1,550 gal rainwater tank that collects off the greenhouse and Shed #2.
It appears from a gouge in the ground that the carport first impacted very near the black rainwater tank taking out a section of the chain link fence and smashing the chimenea. I'm fortunate that the tank wasn't hit by the flying carport!