The Concrete Battery
Most of us would be familiar with how hot pavement can get on a summer's day – and how long it can store heat. It seems concrete may be key to cheap large scale energy storage in the near future.

Norwegian company NEST AS has developed a special concrete called Heatcrete to be used for solid-state thermal energy storage (TES). Heatcrete demonstrates superior thermal performance over normal concretes and was developed in partnership with HeidelbergCement.

The full battery system consist of steel heat exchangers cast into Heatcrete cells, with a heat transfer fluid flowing through the exchangers. The heat transfer fluid can be oil, water, steam or gases. Temperature is controlled through various manifolds and a smart valve control algorithm.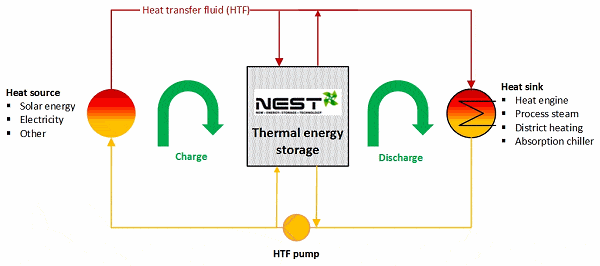 energymatters