So I managed to score a 300 gallon rubbermaid tank for FREE! So now I'm setting up the aquaponics system fairly quick.
Here are some pics from last weekend, since then I have dropped the tank into the hole and begun to fill in around the tank. All the blue barrels have been leached 3 times to remove harmful chemicals. I just need to build support for the grow beds, then install the plumbing.
Fiberglass patches on the tank, the hole in the side I will use as an overflow drain. It will be piped to the bottom of the garden to drain. I would like to use rain water collected off my roof to fill the pond in the spring. The rain water will go through a series of holding tanks that will act like a solids removal system. The overflow off the holding tanks will route into the pond. That probably will not be added until next year though. Any see a problem with do it that way? I read something about the ph level of the rain water?
The Tank being patched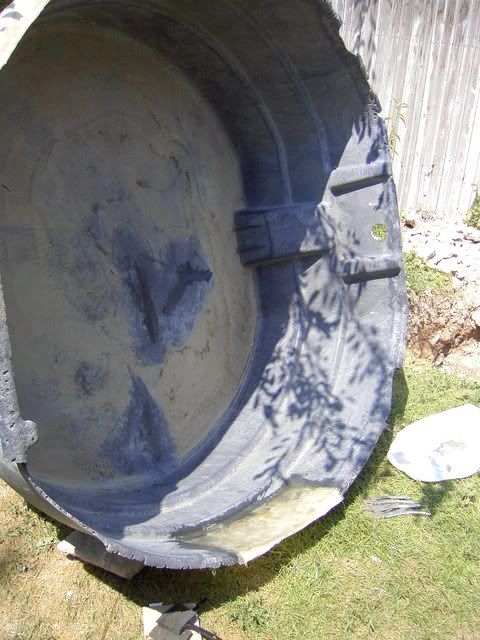 The Hole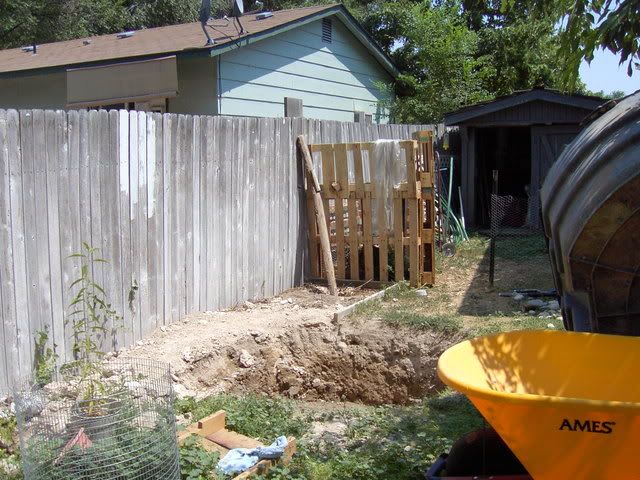 The hole up close
Side of my house.(Left:compost pile, Center: perlite bag, Right:rabbit hutch... and a big pile of river rocks that came out of the hole I just dug)
The blue half barrels leaching in the garden.
This is what it will look like when it is done.