I haven't weighed nor counted the two baskets of peaches I just harvested, but I had to share the view as I was picking them: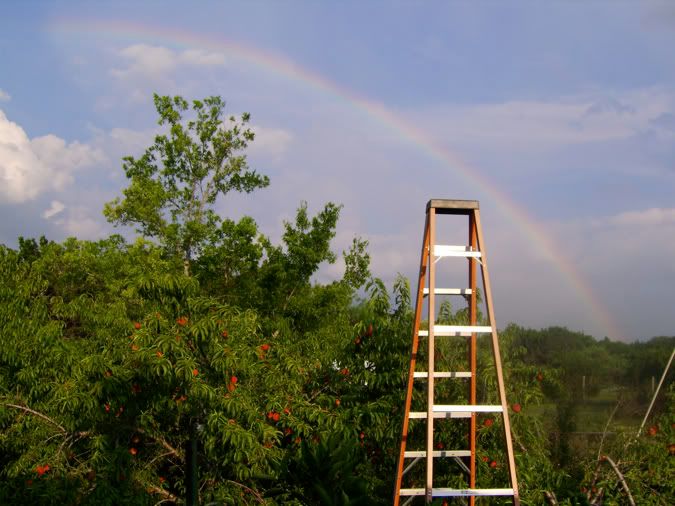 If I sell some of the peaches at the end of my driveway this Saturday (right about at the end of the rainbow shown above), then there will be gold there...
Reminder: These peaches have have not been sprayed with any pesticides.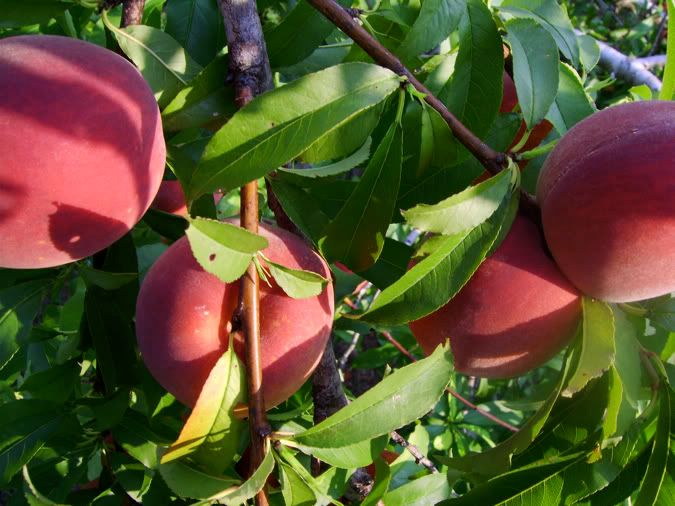 OK. Break is over. Time to go harvest some more.
btw, Pops was right. A few of the branches did break from the weight of the fruit.