frankthetank inspired me to grow pineapple after he showed us a picture of one of his plants in the Gardening-General thread about a couple years ago. So you can credit him for this thread.
JJ jumped in and showed us some pineapple plants he grew with the help of a local school.
I showed some pictures of the plants I started from crowns of fruit I bought at the local grocery store in the Gardening-General thread and I'll post links to those pages later.
Meanwhile, shown below are the six pineapple plants, five of which were started from crowns about a year ago: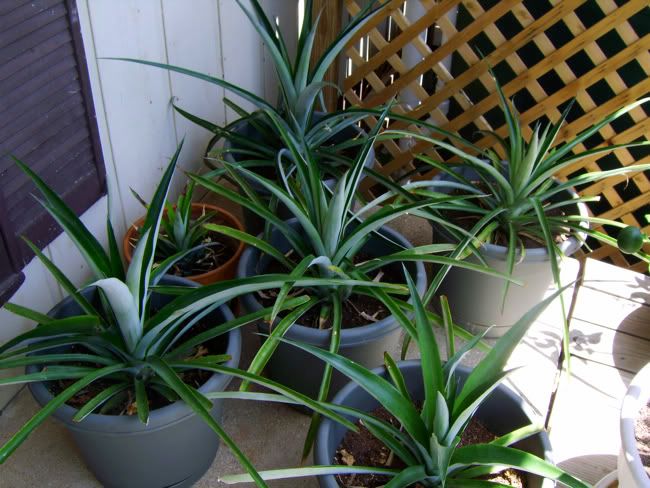 The plants were torn up somewhat by severe winds on June 11, but they're healing. They get full morning sun for only about 4 hrs now that I've moved them under the eave of the front porch. The newest pineapple is in the clay pot, planted earlier this year, iirc.
The leaftip-to-leaftip diameter of the largest plant is approaching 4 ft with a height of nearly two ft.