http://www.silverdoctors.com/russian-op ... ion-funds/
Russia's version of Bernie Madoff, Sergei Mavrodi (previously imprisoned for 4 years for a 1990′s ponzi scheme) has launched an 'Honest Ponzi' called MMM-2011, compared the scheme to the Russian Pension Fund and the Federal Reserve, informed investors that they WILL ONLY BE PAID WITH FUNDS FROM NEW INVESTORS, and has somehow recruited/scammed 35 million investorsaround the world.
Apparently the pyramid has already collapsed on the 35 million victims, as payments stopped last week on May 31st.
Mavrodi has already launched a new ponzi scheme MMM-2012 which he says will help investors recover losses from MMM-2011.....
***************************************
Like a donkey a carrot homo sapiens follows the ponzi scheme.
The trick is to make the lie so big that everybody trust in it.
Better: you control the FED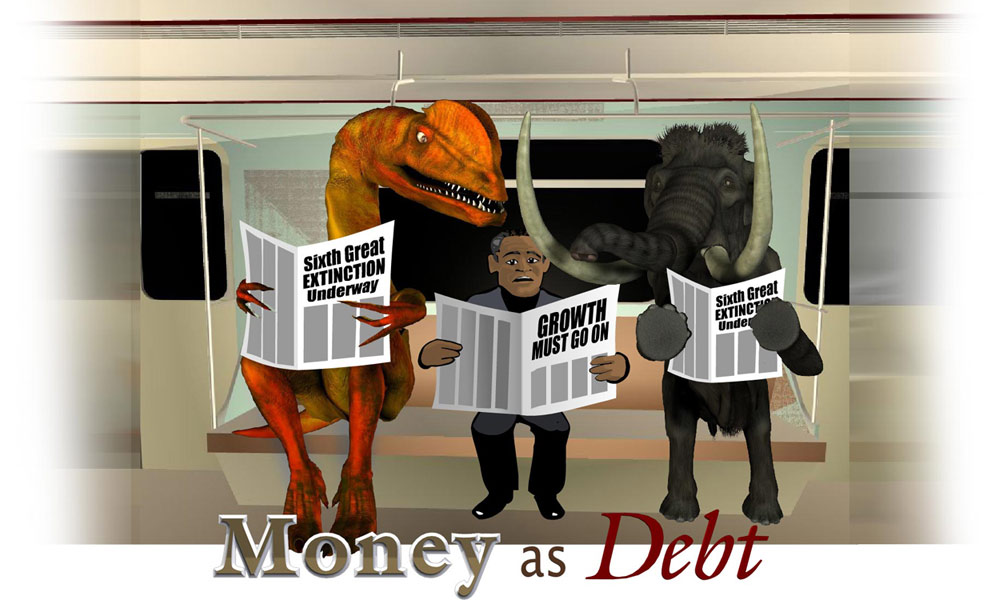 http://paulgrignon.netfirms.com/MoneyasDebt/
http://video.google.de/videoplay?docid= ... 267580603#
Free video
http://en.wikipedia.org/wiki/Federal_Reserve_System