Now that there's less of one big cedar tree south of the house, I get a better view of the sky from the front porch: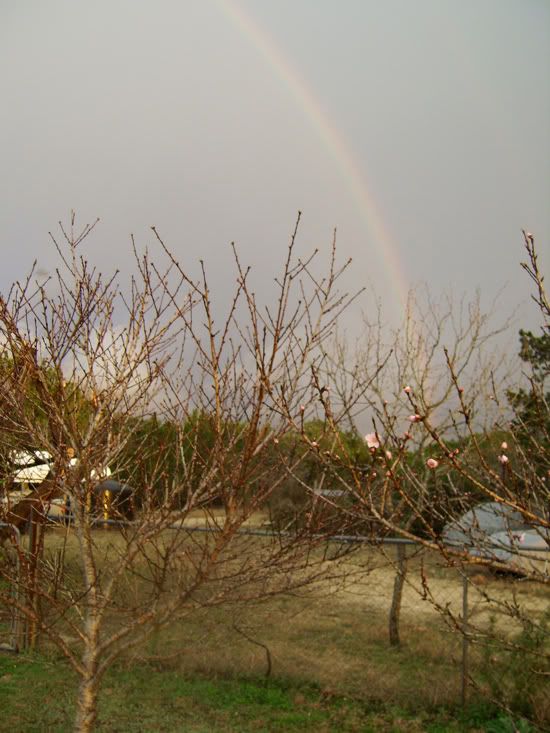 The strong line of t-storms this evening missed me. That's ok, my rainwater tanks are full.
As you can see, most of the peach blossoms have not opened yet.