just because ice sheets have a large volume grounded below sea level you can't assume that grounding lines will not remain stable....
No one is assuming anything. In fact, NSF has just funded a large study specifically to examine this question because the grounding lines do NOT appear stable in some large Anarctic glacial systems.
...or re-stabilize.
Its highly unlikely that once a glacier starts calving into the sea it will magically "re-stabilize". We've seen examples of this over and over again here in Alaska starting with the ice retreat from Glacier Bay---once a glacier pulls back from the grounding line and starts calving it rapidly retreats from that spot because floating ice cliffs at the edge of glaciers are highly unstable.
Cheers!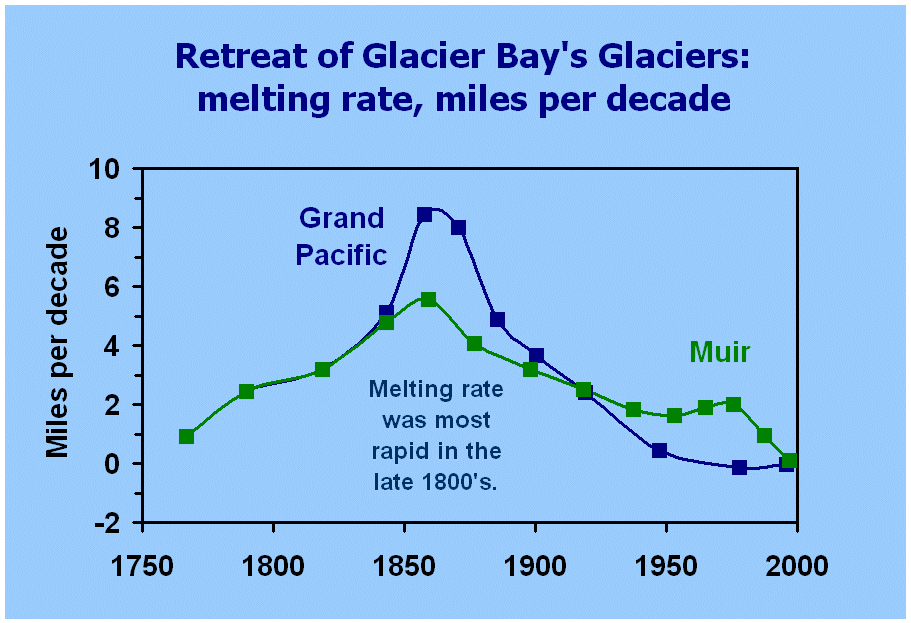 Once tidewater glaciers pull back from the grounding line, retreat occurs rapidly.