Asia Recovers Its Appetite for Oil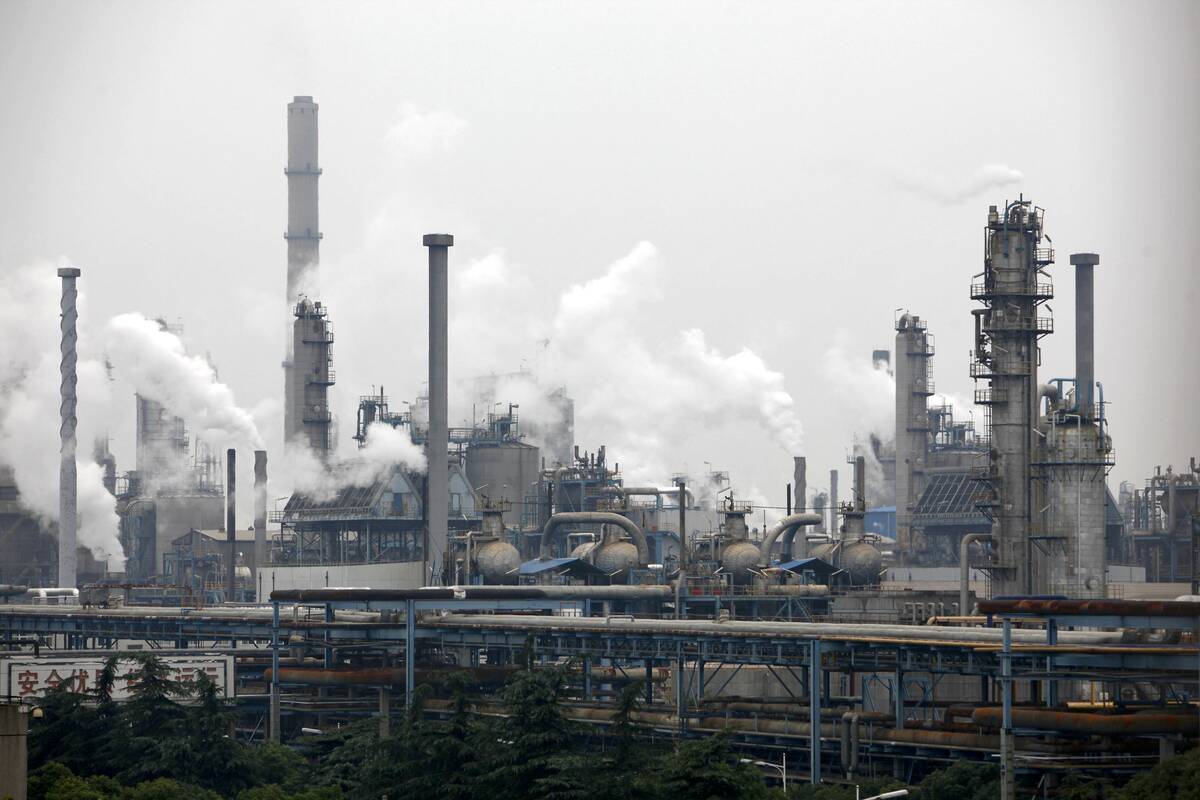 Forget oil's drop below $50 a barrel and rising U.S. stockpiles. Emerging Asia, home to more than half the world's population and 40 percent of forecast economic growth through 2020, is showing signs of recovering its appetite for crude.
Oil exporters' love for the region has long been unrequited. Saudi Arabia and Russia have been fighting a proxy war over Chinese market share for several years. Saudi Aramco has been so keen to make friends with Asian buyers that it's occasionally offered its Arab Light crude for a discount of as much as $2.30 a barrel over the main benchmark for Middle East exports to Asia.
For most of last year, Asia seemed reluctant to return the affection. Demand from the region's three big importers — India, Japan and China — was by turns pleasingly hot, worryingly cold and oddly tepid.
While Indian imports of crude and petroleum products rose about 12 percent in 2016, Japan's fell 1.6 percent. China's import demand increased only because of slumping output from domestic fields and rising exports of refined products. The country's apparent oil demand, a rough measure of how much is being used in the domestic economy, has been more or less flat for several years.
Something appears to be changing in that equation. The traditional premium of Brent, the European benchmark, over Asia's Oman-Dubai grade has been heading south in recent months. The gap reached its lowest level in 18 months last week, according to a weekly survey. On Wednesday, a barrel of Oman-Dubai crude cost about 88.5 cents a barrel more than Brent, the first time the Asian variety has traded at such a high markup since 2014.
That's significant because the spread between the two benchmarks can be treated as a gauge of supply tightness in regional oil markets. When the two contracts trade in-line, both markets are in balance — but when Brent costs more than Oman-Dubai, it suggests Middle Eastern producers are diverting more supplies eastward, pushing Asian prices down relative to a tighter market in Europe.
That makes sense as a long-term strategy to build demand in Asia, but it's caused a relative glut in the region, hence the price differential. The elimination of that discount is a sign that demand might at last be catching up with supply — and fundamental factors point in the same direction.
Chinese import volumes in December and January were the strongest and second-strongest on record — a particularly impressive result for the latter month, which tends to be weak owing to the Lunar New Year. Japan's imports in December were 17.8 billion liters, the strongest since March 2015, and held at 17.1 billion liters in January. Only India, which delivered its second consecutive month of import declines, failed to shine.
That may have knock-on effects well beyond the region. Japanese refiner Idemitsu Kosan Co. is studying whether to buy oil from the Atlantic basin as a result of the rising cost of Oman-Dubai, Bloomberg News reported last week. That dynamic could prompt U.S. crude to start shifting to Asia, relieving the inventory buildup that's driven the West Texas Intermediate benchmark sharply lower, according to Fitch's BMI Research.
The revival of the U.S. shale industry may be playing havoc with OPEC's plans to limit output and drive prices back up, but the global oil market has more than one way to skin this cat. If curbing supplies won't do the trick, lifting demand just might.