In today's "QuickTake," Bloomberg's Vonnie Quinn takes a look at economic and political issues in Venezuela. She speaks on "Bloomberg Markets." (Source: Bloomberg)
Sometimes the biggest enemies to our movements live amongst us and call themselves our allies. In this extract for Trouble #1, we explore the damaging effects that environmental NGO's and Tribal Governments have had on indigenous resistance in Turtle Island.
Liberal activist Noam Chomsky has doubled down on comments he made last month, saying he believes that President Trump may stage a terrorist attack in order to distract from unfulfilled promises and to bolster support. Chomsky made the comments on Democracy Now, when asked to clarify his previous assertion that Trump may concoct a false flag attack and […]
The gap between the happy-story fantasies of easy fixes to institutionalized corruption and systemic stagnation and the fraying-rope reality is widening, straining the bonds holding the whole contraption together to the breaking point. Am I the only one sensing an increase in systemic vulnerability? I'm not talking about TEOTWAWKI (the end of the world as […]
Despite the widespread hope among libertarians, classical liberals, non-interventionists, progressive peaceniks, and all those opposed to the US Empire that it may have some of its murderous reins pulled in with the election of Donald Trump, it appears that such optimism has now been dashed.  While the hope for a less meddlesome US foreign policy […]
KARLSHAMN, Sweden—This small port town offers a textbook case of how Russian President Vladimir Putin has thwarted U.S. and European efforts to rein in Moscow's most powerful source of leverage and cash: energy. Karlshamn's local leaders in January opened its port to Russia's state-owned energy company, PAO Gazprom, in defiance of Swedish national authorities alarmed […]
The Russian central bank opened its first overseas office in Beijing on March 14, marking a step forward in forging a Beijing-Moscow alliance to bypass the US dollar in the global monetary system, and to phase-in a gold-backed standard of trade. According to the South China Morning Post the new office was part of agreements […]
Who are the "Peace Police" and why there were an obstacle for people fighting the Dakota Access Pipeline? Watch this entire episode of "Trouble" at sub.Media
Boasting that it's a result of a multilateral nuclear deal, OPEC-member Iran said its trade volume with oil-rich Russia could pass the $10 billion mark. Iranian President Hassan Rouhani hosted a dinner Tuesday night in Moscow for Iranian nationals living in Russia. As a result of improved opportunities, annual trade between the two counties is […]
The International Energy Agency (IEA) has adopted India as its latest member. By making the rapidly growing nation an 'Association Country', the IEA says it will enjoy a more secure and sustainable energy future with the third largest consumer of power in the world. Fatih Birol, Executive Director of the IEA, said: "We can't talk about […]
Scientists have published a road map of what needs to happen to meet the goal of restricting global average temperatures to less than 2°C above pre-industrial levels. For green investors and technocratic statists, it reads like a dream. For the rest of us, it spells certain economic disaster. Modelling the climate – a massive, complex […]
A battle is raging in Washington for ultimate power, and while it's being defined by personality (specifically, one "yuge" ego), it also hinges on political philosophies. The common terms liberalism and conservatism have lost their usefulness in navigating these boiling political waters. Traditionalism is a word that has been used to emblemize the recent rightward […]
Circumpolar politics over Arctic resources are taking shape. Countries circling the shrinking Arctic ice mass are seeing potential strategic and economic opportunities. Security factors are also in play. The Gulf Cooperation Council states are concerned about what will happen next in what can be termed a "pivot to the north policy." Due to climate change, […]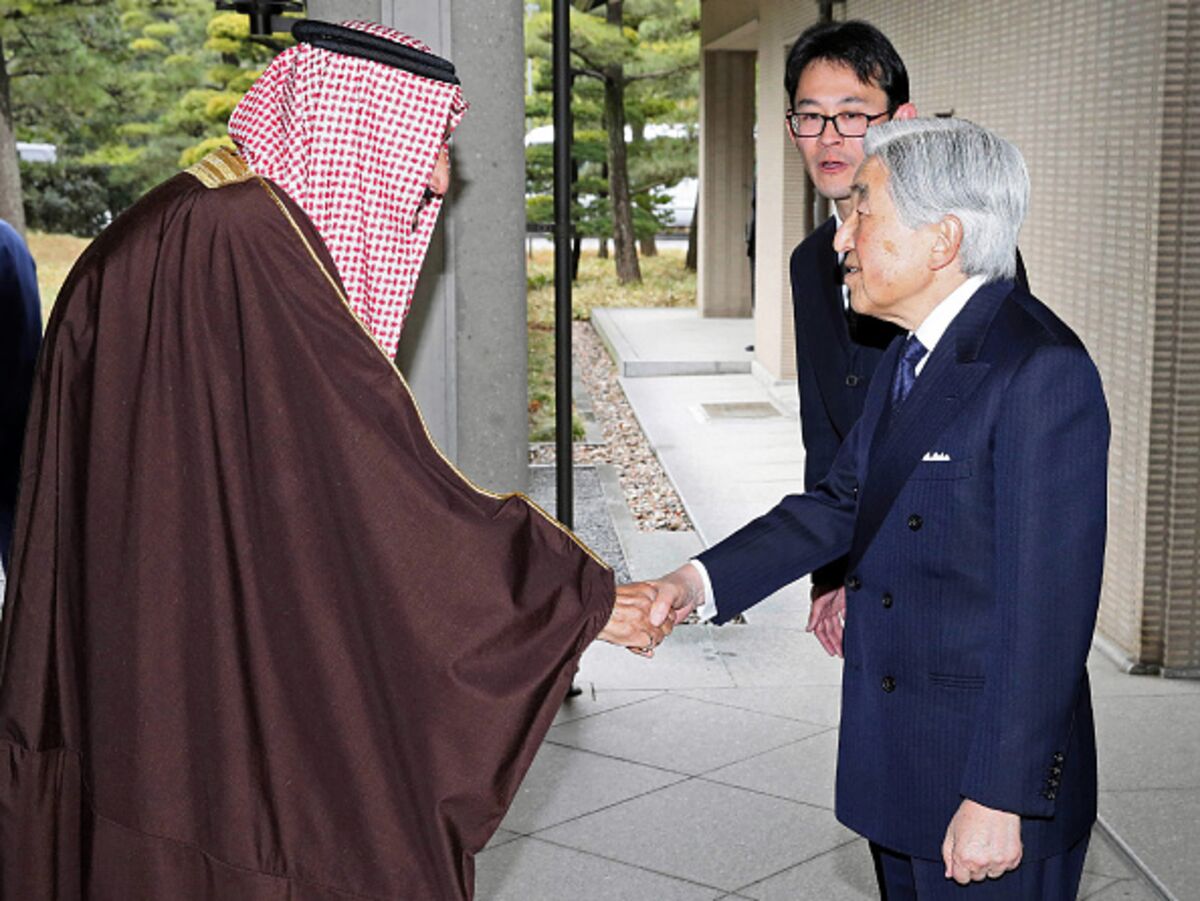 King Salman bin Abdulaziz's trip to Asia has been characterized as either a routine visit to bolster the already strong trading ties between Saudi Arabia and Asia, an effort to diversify ties away from the U.S. or as a way to attract investments into Saudi Arabia and promote its own. The reality is that it's a combination […]
An attempt was made on President Reagan's life only two months into his first term, and so far with all the security breaches – and the celebrities selling the idea it's "cool" to kill Trump – are we seeing history repeat itself?
Iran denied on Saturday U.S. accusations that its fast-attack boats were "harassing" warships at the mouth of the Gulf, and said Washington would be responsible for any clashes in the key oil shipping route. U.S. Navy commanders earlier accused Iran of jeopardizing international navigation by "harassing" warships passing through the Strait of Hormuz and said […]
The Trump administration announced on Friday that it would issue a permit for construction of the Keystone XL pipeline, a long-disputed project that would link oil producers in Canada and North Dakota with refiners and export terminals on the Gulf Coast. The announcement, by the State Department, reversed the position of the Obama administration. It […]
The Washington political scene is looking less like The Apprentice and more and more like the old Marlon Perkins Wild Kingdom show, with giant crocodiles slithering down the muddy banks to encircle Donald Trump paddling fecklessly in his leaky dugout while a chorus of angry birds shrieks in the surrounding treetops. Yes, it really looks […]
Empires have one historical constant: they fail. President Trump likes deals and campaigned on his deal-making prowess. Negotiation requires parties who respect each other enough to bargain in good faith. It is a lost art in US foreign policy, replaced by imperatives: we tell you what to do and you do it. This makes the […]
You might not know it, given all the ambient noise of the moment, but beyond the torments of news and propaganda there is still something called the nation. It's more than just a political compact. Until not long ago it was also a culture, an agreed-upon set of values, practices, and customs that amounted to […]
As Prime Minister Malcolm Turnbull was convening an emergency meeting with gas producers last week to fix Australia's looming "energy crisis", The Wall Street Journal's front page splashed with the headline that America's "Natural Gas Glut Deepens". Australia and the United States are two of the world's richest endowed natural gas economies, but the difference […]
Facing a bread shortage that is spawning massive lines and souring the national mood, the Venezuelan government is responding this week by detaining bakers and seizing establishments. In a press release, the National Superintendent for the Defense of Socioeconomic Rights said it had charged four people and temporarily seized two bakeries as the socialist administration […]
And we thought 2016 was bad… Another week of 2017 has gone by and we continue to witness the world's population exercise their freedom of speech and expression. Defying the odds of the status quo, the young generation is pushing back against the current world powers that seem to be pursuing 20th century political tactics. […]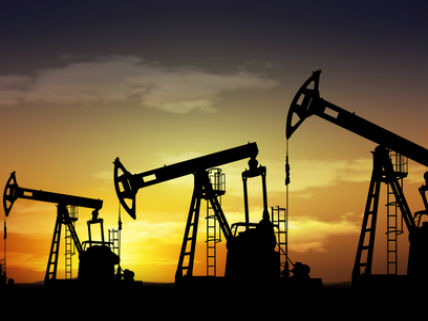 One of my go-to analysts on oil production is former Italian oilman Leonardo Maugeri, who now works at the Belfer Center at Harvard University. In my book, The End of Doom, I cited his 2012 analysis Oil: The Next Revolution published when oil prices hovered around $100 per barrel in which he correctly predicted that […]
We recently met with geopolitical strategist Peter Zeihan to discuss world events since the American election and his new book, "The Absent Superpower: The Shale Revolution and a World without America." In the book, Peter credits energy and resource innovations with reshaping the global geopolitical environment. We covered so much ground in our visit […]
Friday at the White House press briefing, when asked if there is a "deep state" of government employees possibly loyal to the Obama administration's agenda, press secretary Sean Spicer said, "I think that there's no question when you have eight years of one party in office, there are people who stay in government — and […]
Current US energy policies can be broadly summarized as strong support for renewable wind and solar, but no effective penalties for fossil fuels. The politics that have led to those policies are fairly obvious. We needn't discuss them here. Less obvious, though, are the consequences. It's only a slight exaggeration to say that we've saddled […]
Senator Lisa Murkowski said President  Donald Trump is interested in opening up new coastal waters for oil and gas drilling and reversing Obama-era policies that restrict energy development in Alaska. Both Trump and Interior Secretary Ryan Zinke are weighing ways to expand opportunities to drill in Arctic waters though the changes could take years to […]
China's two-child policy is showing "notable results" with the fertility rate expected to rise through to 2020, a senior health official said on Saturday. Speaking to reporters on the sidelines of China's annual meeting of parliament, Wang Peian, vice-minister of the National Health and Family Planning Commission said there were "notable results" in 2016, with […]
Let's take a breather from more consequential money matters at hand midweek to consider the tending moods of our time and place — while a blizzard howls outside the window, and nervous Federal Reserve officials pace the grim halls of the Eccles Building. It is clear by now that we have four corners of American […]