You've probably heard of peak oil—the point at which oil production reaches its maximum and begins to decline—but what about peak copper? Copper helps send the electrical signals that make modern electronics like cellphones and tablets work. But there's growing concern that the prevalence of key minerals like copper is on the decline. In 2016 […]
Iraq's oil reserves have increased to 153 billion barrels, from a previous estimate of 143 billion barrels, Oil Minister Jabar al-Luaibi said on Sunday. Iraq will ask the Organization of the Petroleum Exporting Countries to adopt the new figure as the official estimate for its reserves, he said in a statement. The increased estimate is the result of appraisals […]
Hydrocarbons are a depleting resource and this is an "inescapable" reality, said HE Abdullah bin Hamad al-Attiyah, former Deputy Prime Minister and Minister of Energy and Industry. He was delivering the closing address at 'The energy and economic diversification policies' roundtable organised by Qatar Leadership Centre (QLC) and Rice University's Baker Institute in cooperation with […]
Discoveries of new oil and gasfields have dropped to a fresh 60-year low, as companies put a brake on exploration and large fields have become harder to find. There were only 174 oil and gas discoveries worldwide last year, compared to an average of 400-500 per year up until 2013, according to IHS Markit, the […]
Iran has struck new crude oil reserves totaling 15 billion barrels of which 2 billion barrels are recoverable, according to the managing director of the National Iranian Oil Company Ali Kardor. Along with the crude, there were 1.8 trillion cu m of natural gas in the new deposits, details of whose location were not divulged. […]
Hardly a decade ago, Peak Oil debate was holding the global centre-stage. Pundits were concerned. Questions were being raised, about the world's largest oil field, Ghawar and its capacity and potential to keep on producing crude at the current levels. Measuring 280 by 30 km (174 by 19 miles), Ghawar has been producing crude for […]
Figure 1. cumulative uranium consumption by IPCC model 2015-2100 versus measured and inferred Uranium resources [ Figure 1 shows that the next IPCC report counts very much on nuclear power to keep warming below 2.5 C.  The black line represents how many million tonnes of reasonably and inferred resources under $260 per kg remain (2016 […]
Dr. Richard Presser recently shared a newsletter on his blog from William Engdahl which for some may provide ground-breaking information about oil and gas. I heard some time ago that there is nothing "fossily" about fossil fuels and this research supports that. It was just more "junk science". It's the old "rare and costly" scheme […]
The first independent audit of Saudi Aramco's [IPO-ARMO.SE] oil reserves has confirmed the state oil company's own figures, sources familiar with the situation said, ahead of its planned share market listing next year. The listing, expected to be the world's biggest initial public offering (IPO), is a centrepiece of a Saudi Arabian government plan to […]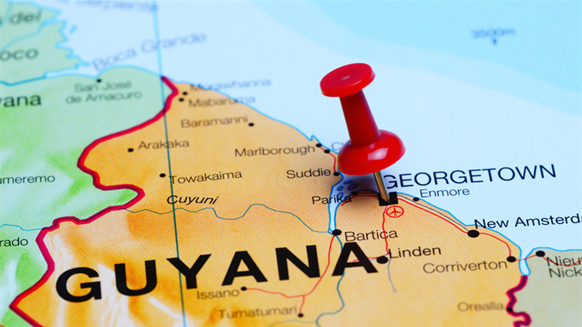 Exxon Mobil Corp. reported Thursday it had further established offshore Guyana as a significant exploration province with a new oil discovery and successful appraisal drilling at its Liza field. The Payara-1 discovery encountered over 95 feet (29 meter) of high-quality, oil-bearing sandstone reservoirs. Payara-1 was drilled in a new reservoir and marks the second oil […]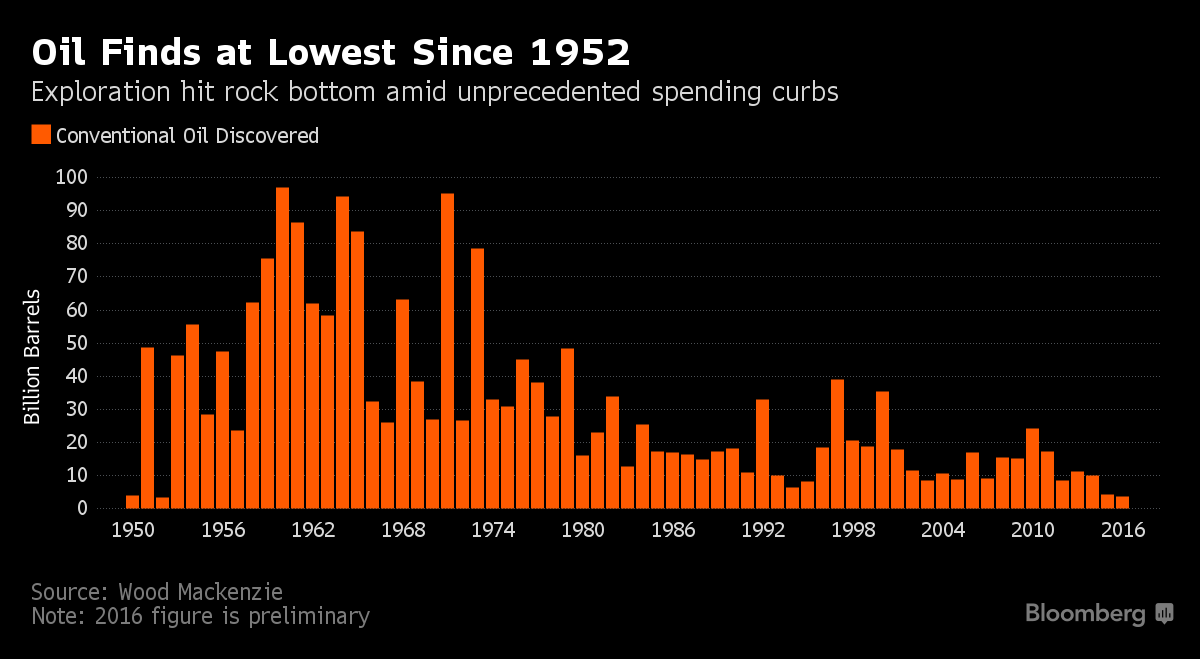 Explorers found 3.7 billion barrels in 2016: Wood Mackenzie Last year will probably be the low point for discoveries The amount of oil discovered last year was the lowest since the 1950s as explorers slashed spending amid the worst downturn in a generation, according to Wood Mackenzie. The good news: It can probably only get […]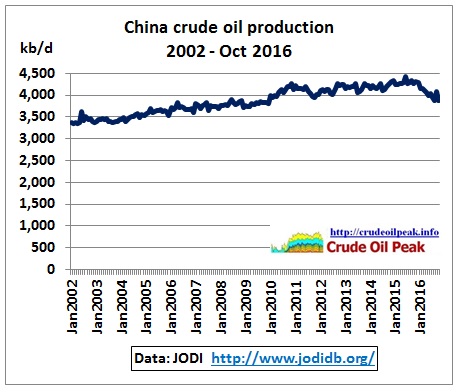 China's crude oil production has apparently peaked and is back to where it was at the beginning of 2010. Fig 1: China's crude oil production http://www.jodidb.org/ Vietnam has become a net oil importer: Fig 2: Vietnam's oil production and consumption At the end of 2016 tensions in the South China Sea have been rising again South […]
A swarm of more than 250 small earthquakes have struck since New Year's Eve near the California-Mexico border, causing unease among residents and attention from scientists. The strongest earthquake in the sequence was magnitude 3.9, striking directly underneath the town of Brawley, about 170 miles southeast of Los Angeles. The earthquakes struck in the southern end […]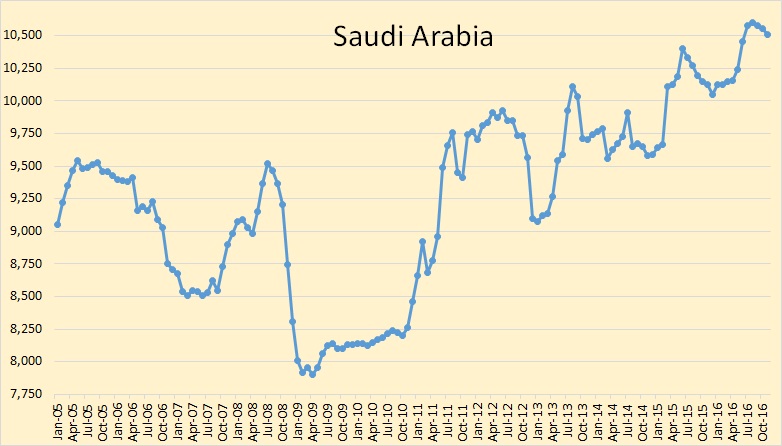 Jean Laherrere has posted the following charts and comments on Bakken and World oil reserves. EIA proved reserves on Bakken (ND +Montana) plus  cumulative production have changed at end : -2012   3754 Mb -2013   5701 Mb -2014   7203 Mb -2015   6671 Mb As shown in this graph in red squares, together with HL ultimates, USGS […]
Forget peak oil, the world is about to reach peak diamond – and it's coming soon. Global rough diamond production will reach a pinnacle in three years before entering into a supply deficit by 2020, according to research from consulting group GlobalData. Rough diamond production is set to rise from 127m carats last year to […]
Oil reserves increased in 2015 and gas reserves recorded a decline, according to Eni's 15th World Oil and Gas Review published Thursday. The annual statistics report on world reserves, production and consumption of oil and gas showed that oil output set another yearly record growth (+2.9 percent), driven by the Middle East and North America. […]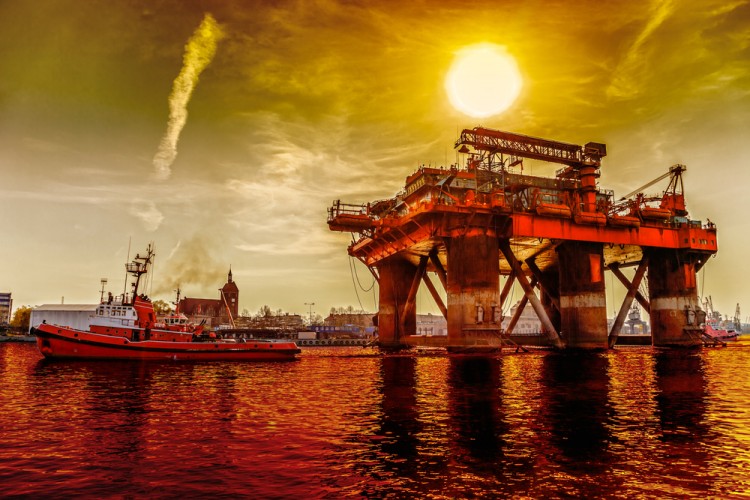 These 10 countries that are running out of oil will face serious problems down the road unless new reserves are found and tapped into. For a while now, you can scarcely hear the term peak oil, which was widely used in the past to describe the end of the cheap oil era. For a while, […]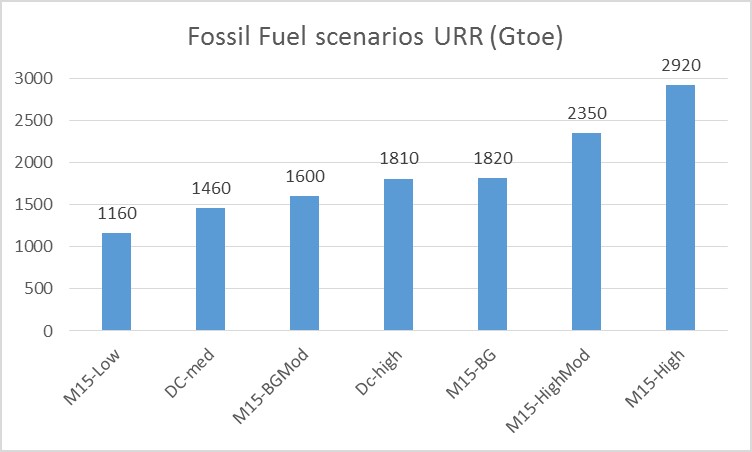 An interesting paper was published by S.H. Mohr, J. Wang , G. Ellem , J. Ward , and D. Giurco in Feb 2015 entitled, Projection of world fossil fuels by country. It updates Steve Mohr's earlier work in 2010 and can be found at the link below. https://www.researchgate.net/profile/Steve_Mohr The table below is table 2 from […]
Japan's Fukushima region was struck by a powerful 7.4-magnitude earthquake Tuesday morning, triggering tsunami warnings and fears of another disaster in the same area that was devastated more than 5 1 / 2  years ago. But several hours after residents along the Fukushima and Tohoku coastlines were told to evacuate to higher ground and remain […]
David Knight discusses how the mainstream media has been pushing lies on the American public for decades.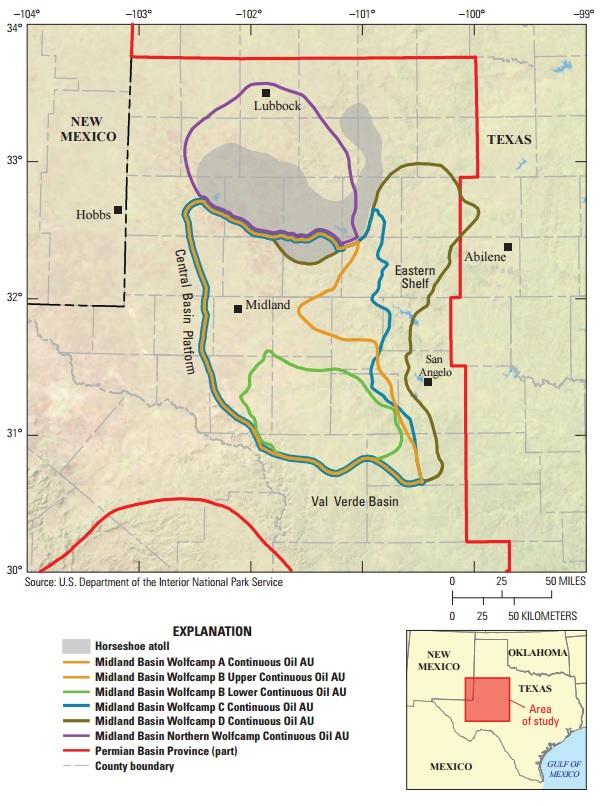 A western Texas oil and natural gas shale formation was labeled the "largest" of its kind by the U.S. Geological Survey on Tuesday. Federal surveyors announced that the Wolfcamp shale in the Midland Basin portion of Texas' Permian Basin now holds the record for most oil, natural gas, and gas liquid deposits that are "undiscovered, […]
In its third-quarter report, Exxon warned it might have to write off 4.6 million barrels of oil and oil equivalent from its proved reserves if international prices remain at the current level into the end of the year. The company explained that at these prices, the reserves were uneconomical to tap, and therefore fail to […]
It's common knowledge that most of the world's oil is transported internationally by tankers. What might not be so commonly known is the fact that almost half of the crude shipped around the world passes through waters where piracy, the danger of terrorist attacks, or the possibility of local governments shutting down the waterway are […]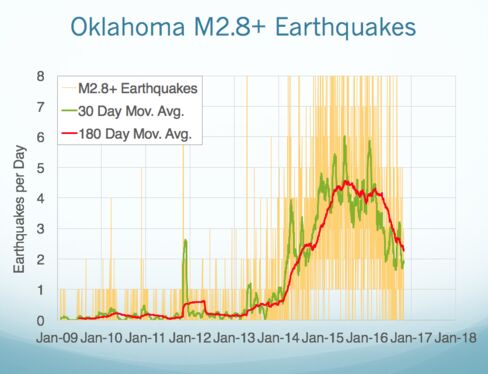 Sunday night's 5.0 magnitude earthquake that hit Cushing, Okla., is the latest and, in some ways, the most troubling in a series of temblors that has rocked the Sooner State over the past few years. Not only did it strike within a mile of what is arguably one of the country's most important strategic assets—Cushing is the largest crude oil trading hub in […]
Where are Philip Marlowe and Sam Spade when we need them? A crime is in progress, and only a detective who's unafraid of stepping on powerful people's toes is likely to get to the bottom of it. Here's what we know. Someone is stealing the world's valuable petroleum reserves right from under our feet—and getting […]
Investors and oil market watchers are constantly wondering just how much oil is in the ground. Just how large are each country's oil reserves? The market seems to cycle between cries that we have reached "peak oil" (a term indicating the maximum rate of oil extraction after which oil extraction will permanently decline), and waves […]
This animated map is an excerpt from a conference presentation by Randy Park. It shows the peaking of oil production (peak oil) for countries around the world. It also shows oil consumption.
A small company just announced that it has made a "world-class" oil discovery in Alaska, which could be the largest find in the state in years. Caelus Energy LLC, a small company backed by private equity, says that it has discovered oil on Alaska's northern coast. The field could hold as much as 6 billion […]
To explore the messy future that modern industrial society is making for itself, it's necessary now and again to stray into some of the odd corners of human thought. Over the decade and a bit that this blog has been engaged in that exploration, accordingly, my readers and I have gone roaming through quite an […]
There are two great myths used in recent years to convince the world of imminent catastophe unless we drastically change our living style in the direction of austerity. Both myths are based on scientific fraud and uncritical propagation by sympatheic mainstream and even some alternative media. One is the idea that world climate is warming, […]