This spring chatter about a deal between Exxon Mobil (NYSE:XOM) and BP (NYSE:BP) resurfaced, which sent BP's shares higher for a while. A takeover by Exxon Mobil would be possible and could turn out positive for Exxon Mobil's shareholders, but there are hurdles to a deal like this; thus, it is not very likely.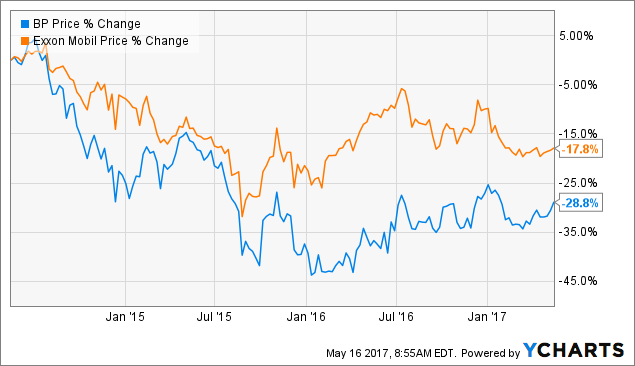 BP data by YCharts
The rationale for such a deal is easily explained: BP's share price is comparatively low right now, which means the company's market capitalization and thus also the takeover price are rather low right now as well. Market consolidation happens during oil price downturns, such as the mergers that created Exxon Mobil (Exxon + Mobil in 1999) and Chevron (NYSE:CVX) (Chevron + Texaco in 2001) around the year 2000, when oil was trading even below current levels: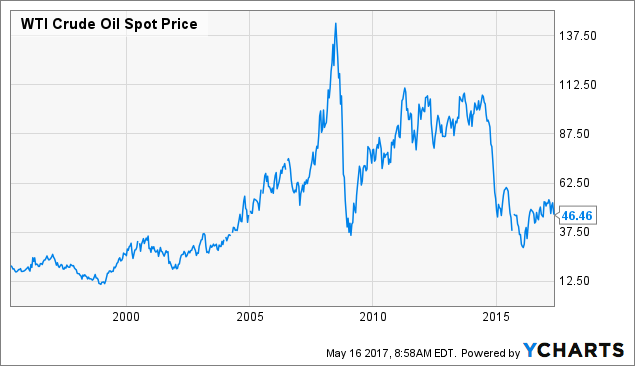 WTI Crude Oil Spot Price data by YCharts
The current downturn in oil markets led to one big takeover so far (When Shell (NYSE:RDS.A)(NYSE:RDS.B) acquired BG Group for $70 billion), but Exxon Mobil hasn't made any big moves yet, despite owning the best balance sheet in the industry, which poises the company to make a big move.