Oil at $65 Per Barrel? Energy Pros Hopeful In 2017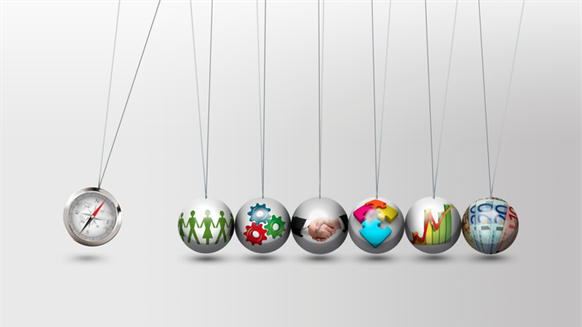 With OPEC production plans in place and new leadership advancing to the White House, the oil and gas industry left 2016 less weary than it started the year, and more hopeful for 2017.
When Rigzone talked with a panel of experts at the end of 2015, the downturn's end was nowhere in sight. Oil prices continued their descent and bankruptcy hovered like a specter over dozens of U.S. oil and gas companies.
Fast-forward a year and while they remain cautious, optimism characterizes most expert forecasts. Costs are down and investment is heating up. We revisited our panel – Ethan Bellamy, senior analyst at R.W. Baird & Co.; Deborah Byers, chief of EY's U.S. energy practice; John England, vice chairman of Deloitte; Andrew Slaughter, executive director, Deloitte Center for Energy Solutions; Stephen Trauber, vice chairman and global head of energy at Citi; and James West, senior managing director for oil services, equipment and drilling at Evercore ISI – for their insights into how oil and gas will fare in the year ahead.
Rigzone: What will be the hottest play for investing in 2017? Will the Permian continue to dominate the field?
Ethan Bellamy
Senior Analyst, R.W. Baird & Co.
Bellamy: Everyone loves the Permian, but we think 2017 will see a renaissance in lesser-loved areas as rig productivity changes the profitability equation and as assets change hands to new, better-capitalized owners. Keep your eye on the Haynesville, for example, that was once written off as dead. Watch for export markets and asset turnover to re-ignite the Eagle Ford.
Byers: 2017 is going to be a bit of a crazy year because of the entire changing landscape on the regulatory front as well as with a new administration coming in that people did not expect to be coming in. I think there could be a fairly significant change.
I also think the skeptics around whether OPEC would act caused people to be fairly pessimistic about the outlook for 2017 for oil and gas. I think those who made some bets in the Permian and other bets in 2016 on a bit of turnaround and a rally are going to do well in 2017.
England: The Permian is probably going to stay at the top of the list. If you look at the transactions that have happened around acreage in the Permian, it's pretty remarkable. With that much spending on acreage, you can be certain that there's going to be a lot of activity there.
Deborah Byers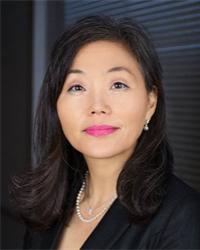 Chief, EY's U.S. Energy Practice
There's also been a lot of excitement around the SCOOP and STAAK plays, so I think we'll continue to see investment there.
Rigzone: Where in the 'lower for longer' cycle will the industry be at the beginning of the year?
Byers: The industry has turned the corner in accepting that this may be the structural change. We look at it as, a scarce resource is now pretty abundant, and so your planning and the way you're going to think about it changes. Maybe lower for longer is not the right way to look at it. It's just that we've now balanced supply and demand and what you're seeing is the inherent cost structure being reflected in the price of oil.
England: I'm optimistic that the industry bottomed out in February 2016, when we hit $26 per barrel. We're hoping that was the low point. I think the fundamentals point toward tightening supply and demand in 2017. Certainly if the OPEC decision is enacted, it will accelerate that. All of those point in the right direction for the industry. Given that, I think we're at least headed toward a slow recovery in terms of pricing. So yes, I'd like to believe we're through the worst of this.
John England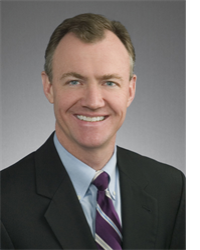 Vice Chairman, Deloitte
Slaughter: It's a cliché, but as they say, the cure for low oil prices is low oil prices. It's a cyclical business, we're at the bottom of the cycle and there's only one way to go.
Trauber: I think for sure we've seen the bottom, and the signal of the bottom is when you see OPEC start to take some action. If you look back over the last five decades, there's been a cycle on average every seven to nine years … but every one of those cycles was turned by OPEC action. We've now had OPEC action. We've had OPEC signal that they want and need higher oil prices. In fact, we've seen some non-OPEC nations signal the same thing. We've seen that 'lower for longer' has held out – and it was lower for longer for the last five cycles – but I do think we're going to be in a period of a little bit higher oil prices.
Rigzone: What do you expect for oil prices during the next 12 months?
Bellamy: Donald Trump's election is bearish for U.S. oil prices, because supply will be easier to come by. I'd be surprised if WTI crude oil averaged more than $55 per barrel in 2016, particularly because E&Ps (exploration and production companies) will be hedging their butts off at that level. If we actually get to production and supply equilibrium in 2017, it's more likely to show up as a widening Brent-WTI spread, which we've already seen expand slightly after the OPEC announcement. So if you're looking for a canary in the coal mine for a healthy industry long term, focus on the domestic vs. international arbitrage in crude.
Andrew Slaughter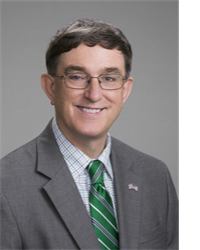 Executive Director, Deloitte Center for Energy Solutions
Byers: We're seeing from the broker consensus a $50 to $60 per barrel band. The price jumps a couple dollars every time someone says something, and I think there will be a lot of volatility between that $50 to $60 band. But you can invest on that because you can transact.
Trauber: I think OPEC, led by Saudi, wants to keep oil price in a certain price range. My view is that range is $55 to $65. OPEC has not been able to deter substantially the U.S. unconventional. That has shown to be extraordinarily resilient. Through the down cycle, they were able to take out a substantial amount of cost, such that the breakeven for unconventionals is clearly a lot lower. It will move up, as oil moves up because service costs have to go up so the breakeven costs will move up, but there will be a lot of production onshore U.S. where they can stymie and deter production is in offshore projects. You've got to have belief that oil prices are going to be $65 and above to invest that kind of money. If they can maintain oil prices in the $55 to $65 range, then you may not deter onshore production, but you're going to deter offshore production. And that's good for Saudi; that's good for OPEC.
West: We expect a gradual move higher for oil prices as global inventories shrink. We envision $60 by year end.
Stephen Trauber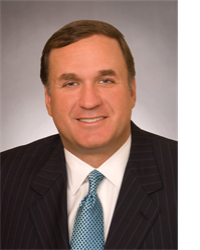 Vice Chairman and Global Head of Energy, Citi
Rigzone: How will the OPEC/non-OPEC production cut announcements affect the industry?
Bellamy: OPEC is the Saudis. And the Saudis are Aramco. We think that the Saudis will jawbone, cajole and actually cut production in the short term in order to juice the crude market into a better pricing of the Aramco IPO. After that monetization event, we think that their short term incentives to cede market share to other producers will wane materially. But in the background, their overall strategy of squeezing competitors has failed miserably in North America. We just keep getting more and more efficient. We've got a brutally efficient Darwinian system here with which national oil companies simply can't compete. They cannot put the genie of U.S. onshore efficiency back into the bottle.
England: I do think there's some real motivation from the big players to get these cuts and some price stability. They've really suffered over the last two and a half years; their output has gone up and their revenue has gone down dramatically. At some point, it just makes sense to try to get some better pricing. Given the state of a number of these countries in terms of a need for that revenue from a fiscal perspective, I think there's a lot of pressure to get prices up.
Slaughter: If you look at previous OPEC cut cycles, compliance is usually around 60 to 70 percent, and then that degrades a little bit over time. But this time, Saudi Arabia is very motivated just because of (Saudi Aramco's IPO) what's coming up in 2018 is a big driver. Even since the meeting, Saudi has been making noises about making cuts further than announced. You expect Saudi Arabia to do most of the heavy lifting, but they're trying to put some commitment around this, which is real. Some of the other countries that have pitched in – their so-called cuts are, in fact, the natural declines in their fields. So that will be delivered. I expect a fairly good level of compliance. Even if it's not 100 percent, it's still good for the inventory drawdown the market needs.
James West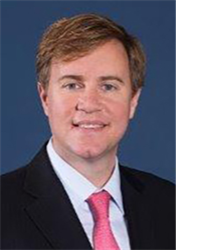 Senior Managing Director, Evercore ISI
Rigzone: Any executives you expect to stand-out as new players this year?
Trauber: I think Bryan Sheffield at Parsley Energy is doing a really good job of accumulating acreage. His father (Scott Sheffield, retired CEO at Pioneer Natural Resources) is a legend. (Bryan) has made some acquisitions, and he's a real player in the Permian. He's obviously got a good heritage. I think he's one of those up-and-coming stars as a CEO.
Hal Schappell at Alta Mesa is getting ready to go public. When it does and the market sees what he's doing in the STAAK, the returns and growth he's generating, people will become more aware and he will be on the radar for sure.
Not necessarily an up-and-comer, but someone who is resurging is Lee Boothby at Newfield. He's remade a company, if you go back to two years ago, stock was languishing and the values down. He's been here a while, but you can say his star is shining brightly today.
West: A new CEO at Weatherford will be putting his mark on the company. (CEO Bernard Duroc-Danner left the company in November; CFO Krishna Shivram is the interim CEO.)