Welcome to PeakOil.com, an online community exploring oil depletion.
According to the Energy Information Administration "about one-third of the natural gas North Dakota has produced in recent years has been flared rather than sold to customers or consumed on-site." Meaning, that 33% of all of the natural gas in North Dakota is being burnt rather than collected. I'm guessing that 33% is not being calculated into the "efficiency" of burning natural gas, but you can bet it is included in the market price. Why do they burn the gas? First, natural gas is made mostly of methane which is a much worse greenhouse gas than carbon dioxide. Burning it prevents free methane in the atmosphere. North Dakota law also prohibits venting natural gas into the atmosphere without first burning it. Why don't they collect it? The easy answer is that there is not the infrastructure to do so. Over the last 4 years ...
In public lectures that I give about global energy, I often note that since the writing of A Cubic Mile of Oil the global reserves of oil have increased, not decreased, despite the fact that in the intervening time (i.e., between 2007 and 2013) the world has consumed about 7.5 cmo. In this post I want to dig deeper and look at the changes that have brought about this paradox, and what it means for Peak Oil. As I explain in the book, reserves have a special meaning refer to those geologic accumulations that can be economically extracted with the current technology. With the development of technology and/or changes in the price of oil, geologic accumulations that were once only part of the larger resource base may get transferred to the reserves. Focusing only on the reservesis apt to give a ...
 Undersea combat robots will be protecting Russian oilrigs and transportation networks in the Arctic region at some point, Deputy General Director of the Russian Foundation for Advanced Research Projects, Chairman of the Foundation's Scientific and Technological Board Vitaly Davydov told Interfax-AVN. "The Foundation is not designing robotic sharks but it is working on undersea robots and autonomous gadgets capable of protecting infrastructure, controlling the waters and detecting, tracking and, if necessary, destroying a potential enemy. The prospective machinery may be deployed on the sea bottom and specialized submersibles," he said. So far, the Foundation is focused not so much on defense issues as on mineral development projects, Davydov said. "The rivalry in this region will be centered on its natural resources. A key task to be solved in the Arctic is access to mineral resources, first and foremost, hydrocarbons. This goal can be ...
It's just funny how everything has its time and place. What is right now is not comprehensible at a time in the past. We are expecting the Fed to put an end to quantitative easing next week, but many think that it deserves at least another few months. The oddest thing is that a few years ago, many believed it shouldn't have happened at all. At the time many thought that letting the U.S. buy its own debt with its own debt was like feeding bacon to pigs. In the end though, it seemed to have work and we're not Japan. We're letting go and moving on. Well at one time we were a country that was in debt to foreign oil and the best plan of social security was to add oil to the Strategic Petroleum Reserve (SPR). The designated allocation ...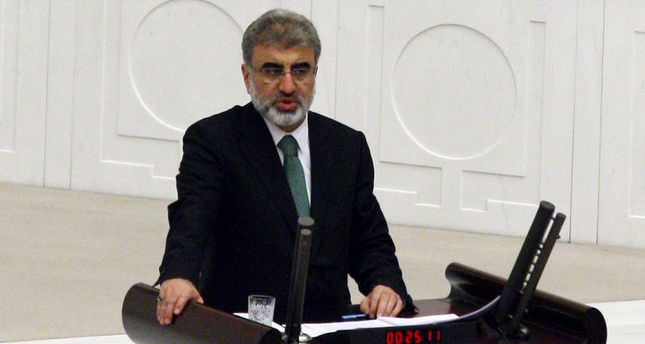 During a televised interview on NTV, Energy and Natural Resources Minister Taner Yıldız answered questions regarding the possible troubles of Turkey's natural gas supply, the effect of falling oil prices and the impact of the Islamic State of Iraq and al-Sham (ISIS) on Turkey's energy projects. Touching on the possibility that Turkey might encounter dilemmas regarding its natural gas supply due to the Ukrainian crisis, Yıldız said, "Over the past week, the EU, Russia and Ukraine have taken mutual steps and progress has been made in negotiations. We import half of our natural gas from Russia. So, there is a possibility that we may face issues in natural gas supply because of Ukraine. We need to increase geothermal [energy]." Yıldız also states that the decrease in water resources has contributed adversely to the energy shortage and underlined the necessity to increase alternative ...
Total SA CEO Christophe de Margerie was like no other Big Oil executive, a fat cat swashbuckler who cut a striking figure in the industry stuffed with rather bland technocrats. He was plump and sported a walrus mustache, hence his nickname – Big Mustache – in France. He loved a good drink and made no apologies for his lavish pay. In his quest for oil, he went into risky regions where other oil companies feared to tread, bets that did not always pay off. Globe and Mail
Saudi Arabia wants to use lower oil prices to pressure Russia to change its stance on Syria, to antagonize Iran, and to force US shale gas out of the market, Pepe Escobar explains the possible blowback... Via RT, RT: Russia's economy is surely being hit by the falling oil prices. But what about other oil producers like the OPEC states? Pepe Escobar: A lot of people are being hurt. There are more or less 20 nations that need oil at least for 50 percent of their budget. Among these nations we'll find especially a mix of African countries and Persian Gulf countries, that includes Saudi Arabia and Iraq as well, Venezuela and Ecuador. So it's very complicated, it's not only to hurt Russia... RT: Saudi Arabia is one of the OPEC members and it is supposed to collaborate its oil price policy with other ...
Oil prices (along with prices of many other commodities) have fallen dramatically since last summer. Some observers are waiting to see if Saudi Arabia responds with significant cutbacks in production. I say, don't hold your breath. Source: FRED. When oil demand fell in the 1981-82 recession, the Saudis cut production by 6 million barrels a day in an effort to soften the decline in oil prices. They also cut production in response to lower demand in the 2001 recession and the most recent recession. On the other hand, the kingdom boosted production quickly beginning in August 1990 and January 2003 in anticipation of lost production from Iraq in the two Gulf Wars. This historical behavior led many observers to believe that Saudi Arabia would always play the role of a swing producer to stabilize the price of oil. Monthly crude oil production from ...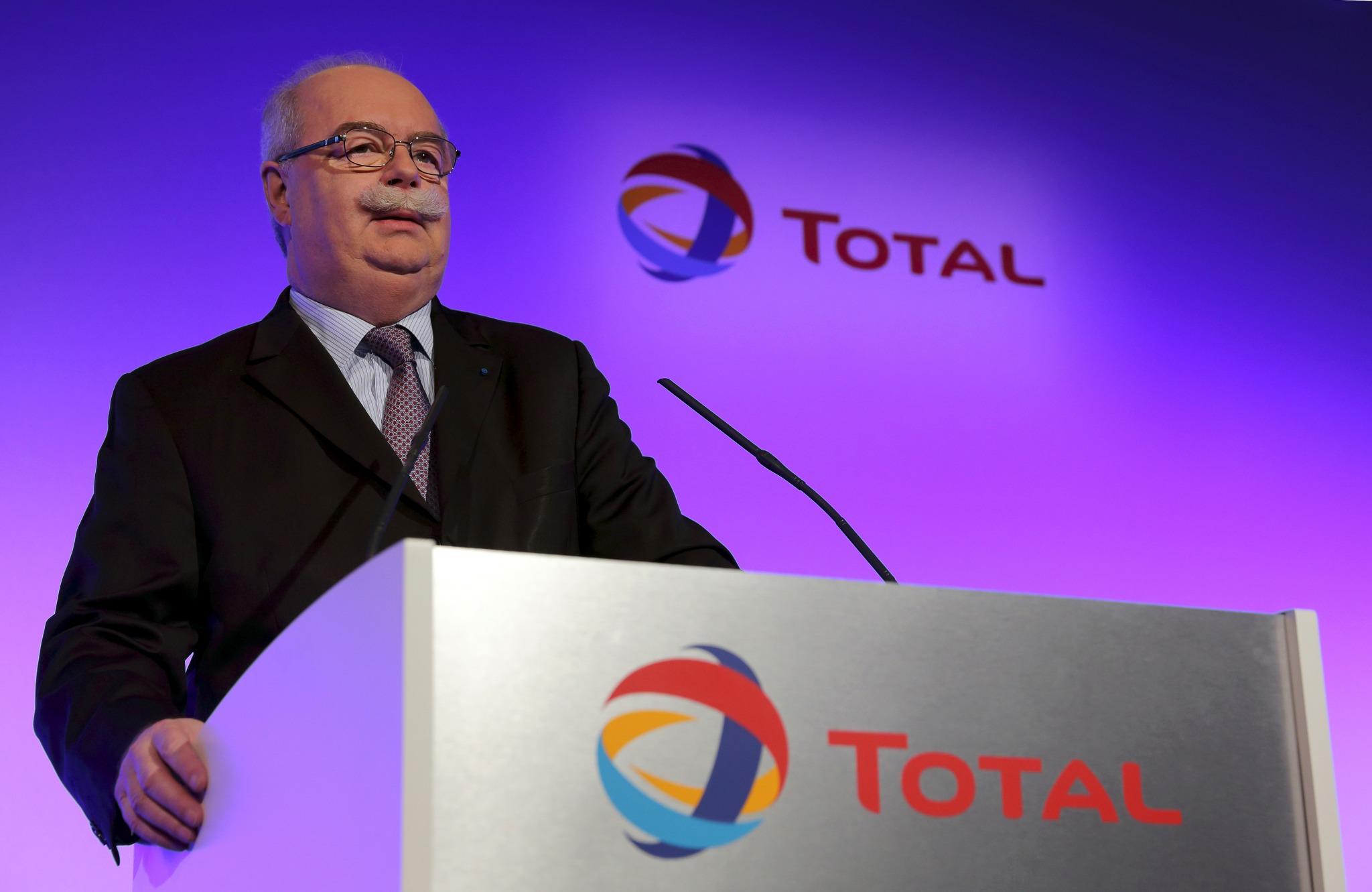 Three months ago, the CEO of Total, Christophe de Margerie, dared utter the phrase heard around the petrodollar world, "There is no reason to pay for oil in dollars,"  as we noted here. Today, RT reports the dreadful news that he was killed in a business jet crash at Vnukovo Airport in Moscow after the aircraft hit a snow-plough on take-off. The airport issued a statement confirming "a criminal investigation has been opened into the violation of safety regulations," adding that along with 3 crewmembers on the plane, the snow-plough driver was also killed. De Margerie, 63, joined Total in 1974 after graduating from the École Supérieure de Commerce in Paris. He served in several positions in the Finance Department and Exploration & Production division. In 1995, he became President of Total Middle East before joining the Total's Executive Committee as ...
Count Harold Hamm, the billionaire CEO of Continental Resources CLR +1.34%, as one oil man not worried about the plunge in crude prices to $82 a barrel. "Notice how it happened all at once," he says, starting off our phone call. The suddenness of oil's plunge followed the Saudi assertion a week ago that oil was in oversupply, they could live with $80 oil for a couple years, and didn't plan to cut their own output. Empty talk, not market fundamentals, moved the price, says Hamm. "It's not supply-demand related." On the contrary, "this is one country, the Saudis, attempting to dictate world oil prices." And it's not going to work, he says. If the Saudis really want to send oil prices lower — as a method of applying political pressure to Russia and Iran — they'll have to back up their jawboning by ...
Who's Afraid of a Russian Gas Cut?
How scared should Europe be of a stoppage in Russian natural gas supplies this ...
Oil prices keep going down, but this is not good news
There is plenty of movement in the oil world: after five years of relatively ...
Innovation Needed for Gas to Bridge to Somewhere
A new research letter in Nature (McJeon et al 2014) concludes that globally abundant ...
Cutting back natural gas flaring in North Dakota hits a bump
North Dakota oil drillers appear to be losing ground in the effort to meet ...
More News By Topic...