Welcome to PeakOil.com, an online community exploring oil depletion.
"The first working prototype, created in 2009, was a quarter of a grain of rice in size" Look out solar panels, there's a new "first of its kind" solar technology in town! Its makers said it's engineered to outperform rooftop panels by 50-fold, and at a fraction of the cost. And this groundbreaking invention could potentially have the capability of turning an ordinary window into an electric socket. Made up of the organic polymers carbon and hydrogen, the technology converts sun or artificial light sources into electricity when applied as a film layer to windows. Despite competition from many similar technologies not yet on the market, this innovation has stood the test of time. For nearly 20 years, in response to global warming, numerous companies, research institutes, and federal agencies have been quietly developing and testing innovative ways to efficiently reduce greenhouse gas emissions. When ...
Commercial crude stocks across the United States rose by 105 million barrels early this year to peak at 490 million barrels, the highest level in eight decades. Despite some draw downs in recent weeks, which have reduced inventories to 460 million barrels, stocks are still 92 million barrels higher than this time last year. And stocks could rise again at the end of the third quarter when U.S. refineries enter the traditional autumn turn around season. Yet the cost of storing crude has remained relatively modest throughout thanks to a big increase in tank farm and pipeline capacity added in recent years. Working storage capacity at refineries, tank farms and underground storage facilities in the United States has increased by 85 million barrels, almost 19 percent, since 2011. More than 45 million barrels of extra working capacity has been added in just the last two ...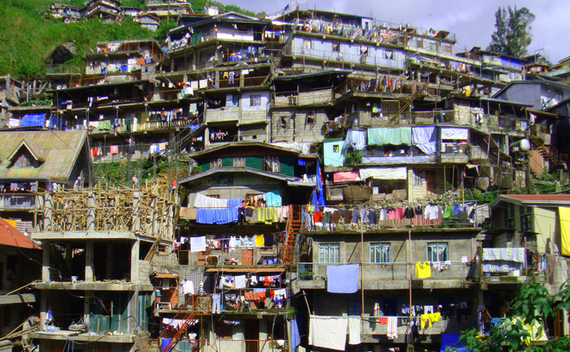 There was a time when we worried about a "population explosion," with ever more people fighting over ever fewer resources. Yet, the population growth has decreased since the late 1960s and resources have not run out. There are still population problems, but the two main ones are likely different from what you think. The UN expects 2.4 billion more people by 2050. But contrary to common knowledge, this is not mostly about couples having lots of babies. Remember, the average woman in the developing world had 5.4 children in the early 1970s, but today that number has dropped to half at 2.7. Even if every man and woman just had one baby survive, world population would still increase by 1.9 billion by 2050. More children only explain half a billion of the population increase. That we live longer explains another 0.4 billion. But ...
The global financial and political scene is now undergoing a transition that goes largely unnoticed and escapes general comprehension. Many facts and indicators provide mounting evidence that the status of the US dollar as international reserve currency is being seriously threatened by the BRICS economic block and that alternative arrangements for international trade and commerce, planned two or three years ago, are being systematically implemented via the Asia Infrastructure and Investment Bank and the Shanghai Gold Exchange. It might seem puzzling to some why any change would be necessary. The only logical explanation is that the super-elite group of bankers and royal families that secretly control global affairs have come to realize what's threatening the world's future prosperity today. Even though governments are not discussing this, statistics that apply the correct accounting and forecasting methods show that we reached peak oil in 2014. ...
It is a common reaction to ask, how much is that, when we see something we want or need. The question is answered with some monetary figure that people will recognize and use to determine if they can afford it. But what happens when the monetary system we know becomes so dysfunctional that common monetary values mean little. This could happen due to massive inflation, currency collapse or a frozen banking system that prevents you from accessing your funds. If you have no way to pay for something, it does not matter how much or little it costs. It will be out of your reach unless you have some means to pay. Some people keep cash on hand for just such a problem. They know they will be able to pay cash when everything else stops working. That will work for a ...
Saudi Arabia relies on oil exports for around half its revenues, but as low oil prices raise the country's deficit, non-oil economic growth has been slowing too. Bloomberg's Willem Marx reports on efforts by some Saudis to diversify the Kingdom's economy.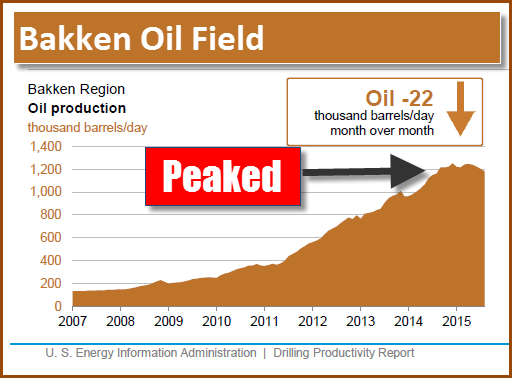 If you are a precious metals investor, you need to see this chart.  Matter-a-fact, this is the first time (to my knowledge) in the history of precious metals analysis that the information in this chart has been made public.  One look at this chart and the investor will see the the huge difference between the cost to produce the precious metals. In addition, the information in this chart will show why the peak of primary gold production will occur before the peak of primary silver production.  However, global silver production will likely peak soon after world gold production.  Thus, individuals understanding the difference, will likely enjoy a rewarding investment strategy most are currently unaware. As I have mentioned time and time again, ENERGY IS THE KEY to the value of the precious metals.  This goes well above and beyond the percentage of ...
Natural gas is easily Florida's main source of energy, offering up 1,300 Trillion Btu in 2014. Gas is 62% of Florida's power generation, compared to 47% in 2008, when the "shale revolution" really took off. Florida is unique in that power generation accounts for nearly 90% of the state's total natural gas demand, while the national average is 33%. Second place Florida uses around 3 Bcf/day to generate 145 billion kWh of gas-fired electricity, compared to Texas leading at 205 billion kWh and California third at 120 billion kWh. The "Sunshine State," however, is being criticized by environmental groups for such a dramatic shift to natural gas, despite the known cost and environmental advantages. Florida today has no wind power and solar accounts for less than 1% of the state's electricity. Natural gas provides 585 times more electricity in Florida than wind and ...
Just about everyone knows that crude oil and natural gas production in Texas has been on the increase for several years. But the size of the increase – especially in crude oil production – has been lost until just a few days ago when economist Karr Ingham told a gathering of reporters in Houston that he projects crude oil production will reach an all-time high in 2015, breaking the old record set in 1972. Ingham, speaking to roughly a dozen reporters in Houston on July 27, pointed out that the decline in oil price, drilling rig count, drilling permits, and well completions would strongly indicate that oil production would decline, also. That has not been the case as crude oil production has increased to 107.6 million barrels in June, which is 15.8 million barrels (17.2 percent) more than in June 2014. Ingham, ...
Complementary Currencies aim to work alongside the pound or the dollar. Classically they seek to broker exchanges of underused resources with unfulfilled need, and facilitate activity in niches neglected by the mainstream economy. They do much good work and are worthy of support. Intentional Currency designs on the other hand will generally be grounded in a critical assessment of the way fiat currencies operate, and recognise and seek to remedy or mitigate their dysfunction. In this way they are competitive with fiat. Consequently if fiat currency plays a role in the start-up or continued operation of a new currency, it is appropriate to manage these interactions carefully and to understand the impact that fiat-dependence can have on the currency's development. This article outlines management issues associated with some of the potential interactions with fiat. It has been produced as a Working Paper ...
Oil Heads for Biggest Monthly Drop This Year
Oil headed for its biggest monthly drop this year on speculation that increased OPEC ...
Lessons for the Degrowth Movement
Is degrowth only conceivable in the context of "oversaturated" industrial societies while the ...
"Bomb Iran" plan simply won't go away
Even before the upcoming August recess on Capitol Hill, the dogs of war, unleashed ...
Saudi Arabia to Cut Oil Production After Summer
The world's top crude-oil exporter, Saudi Arabia, is planning to pull back from record-high ...
More News By Topic...