Welcome to PeakOil.com, an online community exploring oil depletion.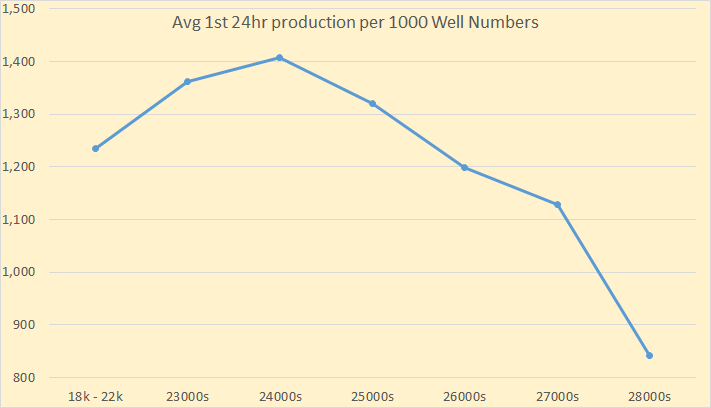 The Bakken, as well as other shale oil areas, is not one homogeneous area where equal amounts of can be found. David Hughes in DRILLING DEEPER puts it this way, though here he is talking about gas wells, the same applies to oil wells: All shale gas plays invariably have "core" areas or "sweet spots", where individual well production is highest and hence the economics are best. Sweet spots are targeted and drilled off early in a play's lifecycle, leaving lesser quality rock to be drilled as the play matures (requiring higher gas prices to be economic); thus the number of wells required to offset field decline inevitably increases with time. However the Bakken, at least through the September North Dakota Industrial Commission  production report, has given no real indication that the Bakken is even close to peaking. But a closer look at the ...
This week we bring you an exclusive report on the pandemic that's infecting the globe. Insurrecto-Riotosis. The first wave of the pandemic was reported in the city of Nantes in France following the police murder of 21 year old eco-defender Rémi Fraisse. This contagion quickly spread to Belgium where 100,000 peeps hit the streets in Brussels to show their anger to a proposed package of austerity cuts. In Mexico, insurrecto-riotisis is quickly turning into a full-fledged pandemic, as protests demanding the safe return of 43 students kidnapped on September 26th continue to escalate dramatically. Also, Wal-Mart employees in Los Angeles staged their first-ever sit-down strike against the mammoth retail giant. And all over Turtles Island, a massive fight-back against sexual violence and rape culture has blown up over social media. On the music break, a killer mash up of Keny Arkana's "La Rage" by DAM. And ...
Israeli official cites "sunset clause" in proposed comprehensive deal, which guarantees Iran a path into the nuclear club and may corner Israel into war. Historic negotiations with Iran will reach an inflection point on Monday, as world powers seek to clinch a comprehensive deal that will, to their satisfaction, end concerns over the nature of its vast, decade-old nuclear program. But sharing details of the deal under discussion with The Jerusalem Post on the eve of the deadline, Israel has issued a stark, public warning to its allies with a clear argument: Current proposals guarantee the perpetuation of a crisis, backing Israel into a corner from which military force against Iran provides the only logical exit. The deal on the table World powers have presented Iran with an accord that would restrict its nuclear program for ten years and cap its ability to produce ...
OPEC was mistaken in thinking that U.S. shale oil production would be unprofitable once crude prices slipped below $90 a barrel, according to Pulitzer Prize-winning author Daniel Yergin. The Organization of Petroleum Exporting Countries will have a tough time coming to an agreement about production when ministers gather Nov. 27 in Vienna, said the vice-chairman of IHS Inc., an Englewood, Colorado-based consultant. Oil prices plunged into a bear market last month, the result of a surge in shale drilling that lifted U.S. output to a three-decade high, as OPEC output rose and there were increasing signs of slower demand growth. "One of the big surprises for many is how resilient the shale oil sector is in the United States because of technology, efficiency," Yergin said in an interview today after speaking at the 10th Annual Columbia University Energy Symposium in New York. ...
This 21 November the world's oil analysts are attempting to guess what OPEC will decide at its meeting in Vienna on 27 November. Before each OPEC meeting Bloomberg News asks a number of analysts their opinions on OPEC's future oil production. Yesterday Bloomberg News published what 20 analysts think regarding the 27 November meeting. Half of them believe that OPEC will reduce its production while the other half believe it will not change. The possibility of impending reductions in oil production affected the oil price such that, in London, the price of Brent crude for delivery in January rose by 67 cents to $80 per barrel while in New York the equivalent price to the WTI rose by 95 cents to $76.80 per barrel. The fall in the price of oil by 30% since June has raised the issue of the ...
THREE times in the last 35 years, Russian military forces have crossed international borders - in Afghanistan in 1979, Georgia in 2008 and the Crimea earlier this year. As Simon Derrick, the currency strategist at BNY Mellon points out, each occasion coincided with a peak in the oil price. And each incursion was followed by a very sharp fall in the price of crude (see chart). Now of course, one can't say the Russian actions caused the oil price fall. However the oil price peaks, by boosting the economy, may have bolstered the confidence of Soviet/Russian leaders and thus encouraged the military action. The subsequent declines simply show that the Russian government has very bad timing.  Indeed the weakness of oil in the 1980s (and the sapping effect of the Afghan conflict on morale) played its part in the downfall of ...
About 70 miles north of Pittsburgh, a pothole-pocked dirt road along the side of a warehouse leads to a solitary oil well, undeterred by the recent plunge in crude prices. McClintock No. 1, the world's oldest continually producing oil well, is still going after 153 years, quietly churning out about 1/10 of a barrel a day from a small spot in a clearing of trees. Crude bubbles up from this 625-foot chasm regardless of the swings in oil prices, which have slid 30 percent in the past five months amid a glut in global supply. On its best days, McClintock yielded about 175 barrels. It's survived through all the industry's highs and lows, from busts that sent prices below $1 per barrel during the Great Depression to booms that sent them over $140 in 2008. The well's output today is sold to a ...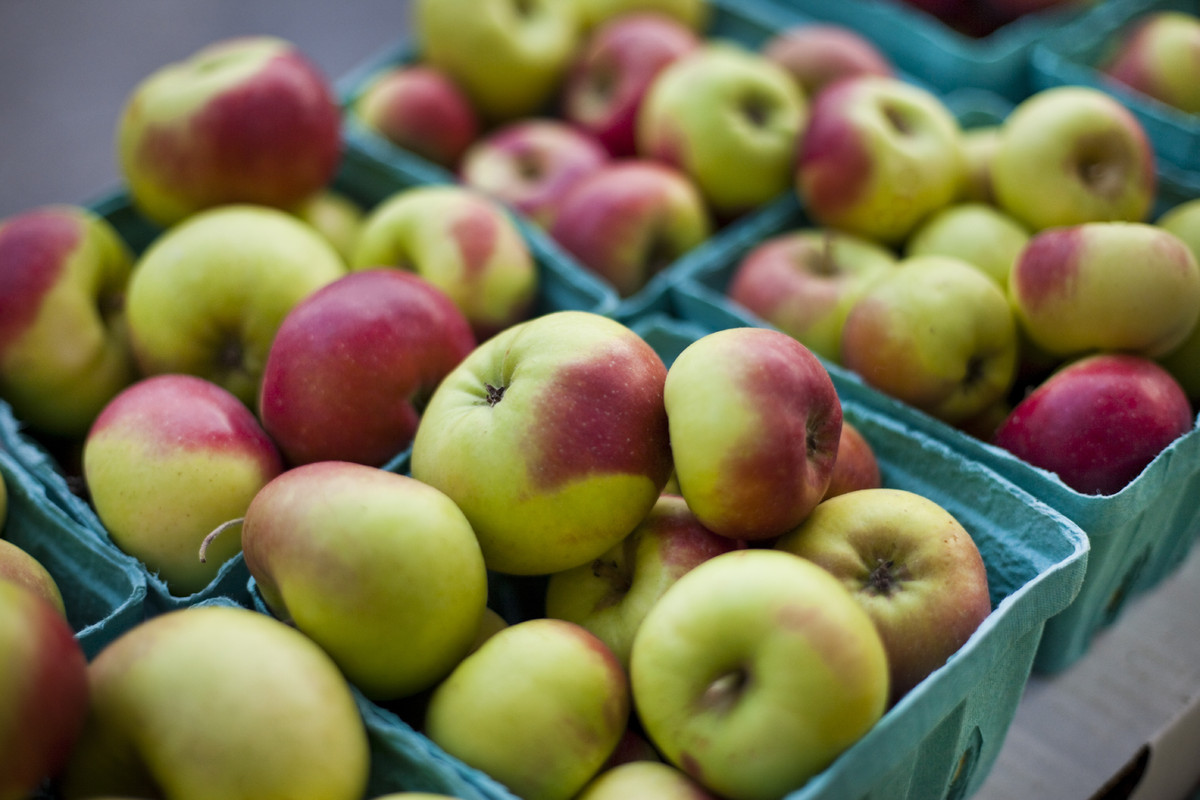 The country's annual inflation rate climbed higher than economists' expectations last month, accelerating to 2.4 per cent, Statistics Canada said Friday. The October increase follows a 2.0 per cent rise in September. The federal agency says the consumer price index climbed as prices rose in all of the categories it tracks in the 12 months leading up to October, with both food and shelter costs adding 2.8 per cent to lead the way. Looking at specific goods, the report says the climbing year-over-year prices of natural gas at 20.1 per cent, cigarettes at 11.5 per cent and meat at 12.4 per cent were among the biggest contributors to the increase. Some of the biggest price decreases on goods included video equipment at 8.4 per cent, digital computing equipment and devices at 5.5 per cent and furniture at 2.9 per cent. Prices rose in every province ...
Less than a week after everybody celebrated the historical agreement on Nov. 17 between the United States and China on reduction of CO2 emissions, a very cold shower has come from India. Indian Power Minister Piyush Goyal has declared: "India's development imperatives cannot be sacrificed at the altar of potential climate change many years in the future. The West will have to recognise we have the needs of the poor". This is also a blow to the Asia policy of U.S. President Barack Obama, who came back home from signing the CO2 emissions agreement in Beijing, touting his success on establishing U.S. policy in the region. But, more importantly, will give plenty of ammunition to the Republican Congress, which has been fighting climate control on the grounds that the United States cannot engage on climate control unless other major polluters make similar commitments. ...
Renewable energy, by definition, is inexhaustible or, at least, it can tap the sun's energy for times that can be considered infinite from our viewpoint. However, renewable energy doesn't live of sun alone. It needs metals, semiconductors, ceramics and more. A criticism often leveled against renewable energy is that it is not really "renewable" because it uses elements which exist in limited amounts and cannot be recycled. The question is complex and it depends on the kind of energy we are considering. For instance, in the case of solar cells, some use exotic and rare materials such as gallium or tellurium. However, the standard version on the market uses almost exclusively silicon and aluminum for the cell. The only rare element in it is silver for the back contact, but it can be eliminated with minimal or no loss. In several ...
Russia to Cooperate With Saudis on Oil
Russia said it's willing to cooperate with Saudi Arabia on the oil market, while ...
China Opens Up on Oil Reserves
China is lifting some of the secrecy around its stockpiling of oil reserves, as ...
Here's What The New Era Of Cheap Oil Means For The World's Major Economies
Brent crude oil prices hit a four-year low in November of $77.83, and Credit ...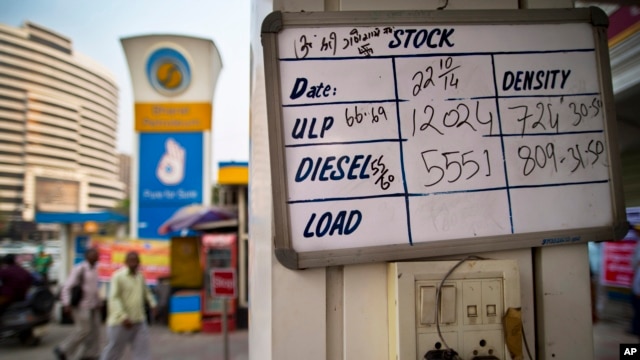 Plunging Crude Oil Prices Boon for Indian Economy
Plunging global crude oil prices are turning out to be a boon for India, ...
More News By Topic...