Welcome to PeakOil.com, an online community exploring oil depletion.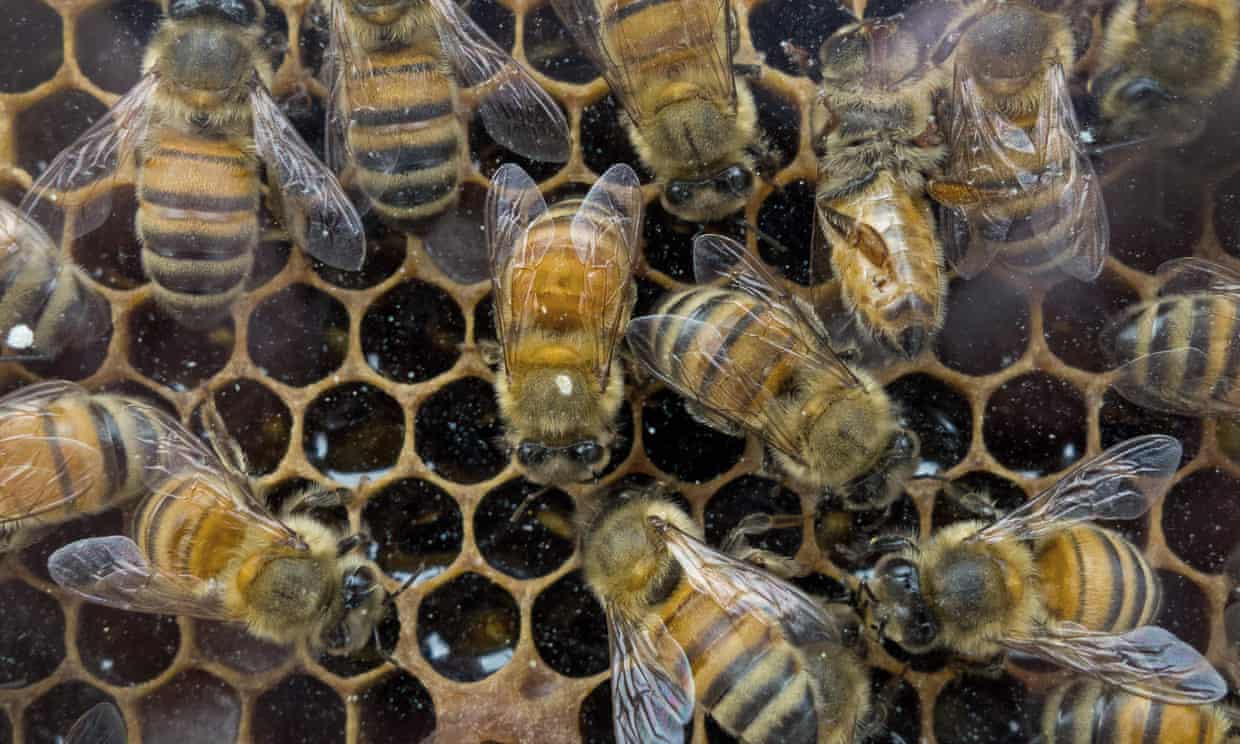 Which of these would you name as the world's most pressing environmental issue? Climate breakdown, air pollution, water loss, plastic waste or urban expansion? My answer is none of the above. Almost incredibly, I believe that climate breakdown takes third place, behind two issues that receive only a fraction of the attention. Warning of 'ecological Armageddon' after dramatic plunge in insect numbers This is not to downgrade the danger presented by global heating – on the contrary, it presents an existential threat. It is simply that I have come to realise that two other issues have such huge and immediate impacts that they push even this great predicament into third place. One is industrial fishing, which, all over the blue planet, is now causing systemic ecological collapse. The other is the erasure of non-human life from the land by farming. And perhaps not only ...
US-allied forces have captured Syria's largest oil field from the Islamic State group. The Kurdish-led Syrian Democratic Forces (SDF), who are in a race with Russian-backed Syrian government forces to seize parts of the oil-rich Deir el-Zour province, said they are in full control of the Al-Omar field. The Syrian Observatory for Human Rights said pro-government forces have retreated from the area around the oil field after coming under heavy fire from Islamic State militants. The SDF says government forces are two miles away from the oil fields. The Islamic State group has lost most of the territory it once held in Syria and neighbouring Iraq. Earlier this month, pro-government forces seized the town of Mayadeen, just across the Euphrates River. IS captured Al-Omar in 2014, when the group swept across large areas in Syria and neighbouring Iraq. The field was estimated to produce around 9,000 barrels ...
Saudi Arabia is still aiming to complete both international and domestic portions of the initial public offering of its state oil company in 2018, Oil Minister Khalid Al-Falih said Tuesday. Asked whether both parts of the IPO will happen next year, Al-Falih said: "Yes of course; it is on track." He declined to answer questions on whether Chinese investors were interested in buying ahead of the IPO as cornerstone investors. People familiar with the situation said last week that the kingdom is wondering whether to delay the international portion of the offering until at least 2019. A two-stage Saudi Aramco IPO is one of several options being considered, they said, asking not to be identified because discussions are private. Another plan would include listing in Riyadh next year and privately selling a stake to one or several cornerstone investors, one of the ...
In the dusty heart of West Texas, rows of tall white wind turbines and rust-colored working pump jacks bob up and down along the vast rugged landscape. It's a visual juggernaut but make no mistake – this is shale country and in this part of the Lone Star State, legends are born and billions are made every single day. Take Texas natives Cody Campbell and John Sellers, for example. They met in the seventh grade, played football together at Canyon High School and ended up at Texas Tech University. Cody Campbell had a brief stint with the NFL's Indianapolis Colts before starting a career in the oil business  (Getty Images) Campbell went on to the NFL, playing as an offensive guard with the Indianapolis Colts while Sellers made money in real estate. In 2009, the two friends started Double Eagle Energy Holding, where they signed ...
Overpopulation has been debated since British economist Thomas Malthus famously warned in 1798 that humans could reproduce far faster than they could increase their food supply. But since Malthus's time, world population has grown from 800 million to 7.5 billion today. Yet worries about overpopulation are back. In part that's because lots more people are on the way, complicating efforts to deal with problems like climate change and water scarcity. The UN forecasts that in the near future the world will add about 83 million people annually. By 2100, world population will grow to 11.2 billion. On this edition of Global Journalist: a look at the growth of human population and the debate about its risks. Joining the program: Pamela Chirwa Banda, a Zambian demographer who also works for Zambia's Ministry of Education. Corey Bradshaw, senior fellow in global ecology at Flinders University in ...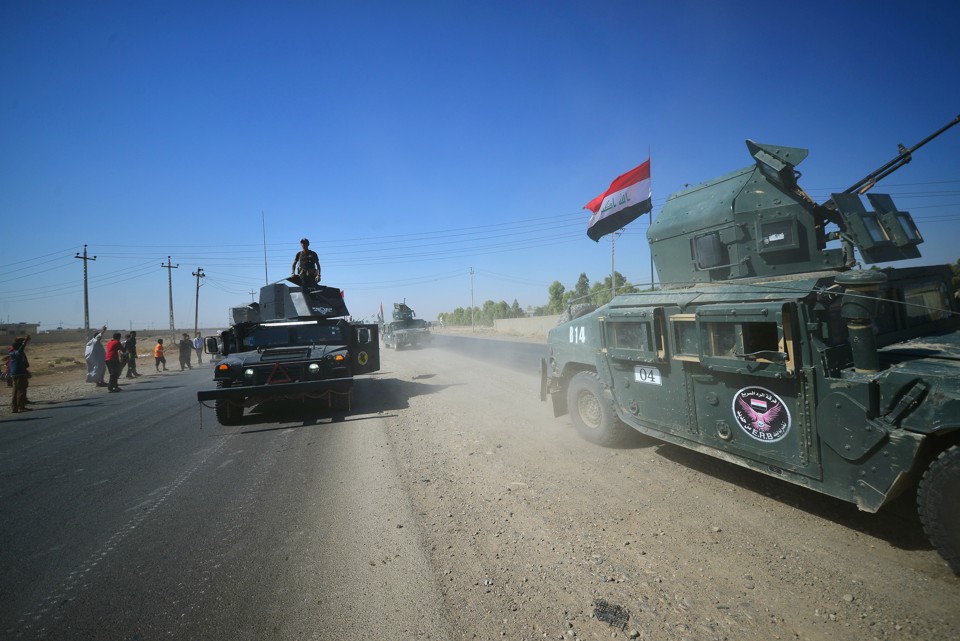 Reports emerged Monday that ISIS had been defeated in Raqqa, the Syrian city it claims as its capital, signaling a major victory in the years-long battle against the militant group and the near end to its self-declared caliphate. But already there are signs the post-ISIS battles are only beginning: In neighboring Iraq, government forces have recaptured Kirkuk, an oil-rich province that has been under Kurdish control since 2014, after beginning to move on the disputed region over the weekend. Iraqi government forces had retreated from Kirkuk in 2014 amid what seemed at the time to be ISIS's unstoppable advance in northern Iraq. Kurdish forces known as the peshmerga quickly filled the void, taking control of the region that both the Kurdish government based in Erbil and the Iraqi national government based in Baghdad claim is rightfully theirs. (The Kurdistan Regional Government, ...
It amuses me that the nation is so caught up in the sexual mischief of a single Hollywood producer when the nation as a whole is getting fucked sideways and upside down by its own political caretakers. Behind all the smoke, mirrors, Trump bluster, Schumer fog, and media mystification about the vaudeville act known as The Budget and The Tax Cut, both political parties are fighting for their lives and the Deep State knows that it is being thrown overboard to drown in red ink. There's really no way out of the financial conundrum that dogs the republic and something's got to give. Many of us have been waiting for these tensions to express themselves by blowing up the artificially levitated stock markets. For about a year, absolutely nothing has thwarted their supernatural ascent, including the threat of World War Three, leading ...
I was recently asked to give a talk called, "The Approaching US Energy-Economic Crisis." In other words, how might the United States encounter problems that lead to a crisis? As we will see, many of the problems that could lead to a crisis (such as increased wage disparity and difficulty in collecting enough taxes) are issues that we are already beginning to encounter. In this talk, I first discuss the connection between energy and the economy. Without this connection, it doesn't make sense to talk about a crisis arising with respect to energy and the economy. I then discuss seven issues that could lead to a US energy-economic crisis. Economic Growth Is Closely Tied to Energy Consumption If we look at world data, it is clear that there is a close tie between energy consumption and economic growth. Slide 2 On an individual country basis, there ...
The worm is turning for the crude oil price and American petroleum's latest reporting season will likely announce a telling maturation of the US shale industry according to Woodside Petroleum chief executive, Peter Coleman. "The market is feeling pretty positive and we think there will be strengthening of crude prices before the end of the year," Coleman said on Thursday after the release of Woodside's wholly predictable but encouraging third quarter production numbers. "Oil demand is up this year by 1.6 [million barrels a day] and is expected to be up another 1.4 next year. And the US reporting season is going to be very interesting," he recommended. "It will signal whether people are still free to chase volumes or capital preservation has started in earnest. Anadarko is first out of the blocks with that buyback. This is going to tell us how ...
Transocean Ltd. is finally sending Pathfinder to its grave, after two years in a Caribbean purgatory that cost about $15,000 a day. The move by the world's biggest offshore-rig operator signals just how bleak the future looks for deepwater drilling. Pathfinder is the most famous of six floating rigs the company is scrapping in burials that will add up to a bruising $1.4 billion write-off. Competitors are going the same route, jettisoning more rigs in the third quarter than have ever been trashed in a 90-day stretch, according to Heikkinen Energy Advisors analyst David Smith. That's how bad it is, with predictions crude prices won't go much higher than $60 a barrel in the next year compared with around $50 recently. "Deepwater is going to be playing a much-reduced role on the global oil-supply stage relative to what the industry expected as ...
Oil Prices Buoyed by Middle East Tensions
Oil prices traded higher Wednesday, supported by ongoing political tensions in the Middle East. Brent ...
Globalists Want To Cull 90% Of World's Population
Alex Jones breaks down the Globalists plan to cull, or selectively slaughter, 90% of ...
Recent Production: Colombia, Mexico and Brazil
Colombia Colombia production is holding a plateau over the past year after a large decline ...
A Field Guide to Thoughtstoppers
It occurred to me a while back that one very simple issue is responsible ...
More News By Topic...