Welcome to PeakOil.com, an online community exploring oil depletion.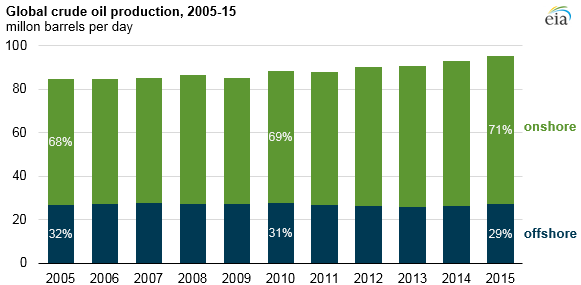 Source: U.S. Energy Information Administration, based on Rystad Energy   Global offshore oil production in 2015 was at the highest level since 2010, and accounted for nearly 30% of total global crude oil production. Offshore oil production increased in both 2014 and 2015, reversing consecutive annual declines from 2010 to 2013. Production from onshore tight oil plays has increased faster over the past several years and accounts for an increasing amount of total oil production. More than 27 million barrels of oil were produced offshore in 2015 in more than 50 different countries. Global crude oil production is expected to remain high in 2016, as many oil producing nations continue to increase production. A significant amount of global offshore production is concentrated in a few countries. In 2015, five countries provided 43% of total offshore oil production: Saudi Arabia, Brazil, Mexico, Norway, and ...
Creating public awareness about the need to sort trash into recyclables and non-recyclables can be a never-ending process. For one, our cities are getting increasingly globalized and there is a constant influx of people from outside who may not be aware of the local sorting processes. More importantly, any policy that requires collaboration among thousands of people is doomed to fail at some point in time. But as landfills across the world clog up and energy demands shoot up simultaneously, there is a greater emphasis on reducing solid wastes and generating green energy in the process. Municipal Solid Wastes (MSW) contain plastics, metals as well as a number of organic materials. While plastics and metals may be recycled, the organic materials may be used in generating energy. The inability to properly sort trash at source creates a bottleneck that can increase ...
Oil consumption will stand at 87 million barrels per day by 2035, or 7 percent less than the current figures in the baseline scenario, according to the study conducted by Moscow-based VYGON Consulting company. VYGON Consulting said that the total world oil demand will reach its peak by 2023, as it will increase by 3.3 percent as compared to 2015 and stand at 97 million barrels per day, RIA Novosti reported. Decrease of consumption in road transportation and energy sectors will be the main reason of the decline in world oil demand by 2035, according to the report. "The oil consumption in the countries of the Organization for Economic Cooperation and Development (OECD) will drop by 27 percent. The oil demand will increase by 11 percent in developing countries from 2015 to 2035, while it will begin to gradually decrease after 2029," said ...
It's getting hard to give a shit about this election, though you might still care about this country. The damage has been done to the two long-reigning political parties and perhaps that's a good thing. They deserved to be dragged into the gutter and now they can either go through a severe rehab or be replaced by as-yet-unformed coalitions of reality-based interests. Trump did a greater disservice all-in-all to the faction he supposedly represented. Their grievances about a grift-maximized political economy were genuine, and Trump managed to make them look like a claque of sinister clowns. This cartoon of a rich kid with no internal boundaries was unable to articulate their legitimate complaints. His behavior during the so-called debates verged on psychotic. If Trump loses, I will essay to guess that his followers' next step will be some kind of violence. ...
As an economic term, "inflation" is shorthand for "inflation of the money supply." The general public, however, usually takes it to mean "rising prices" which is not surprising since one of the common effects of an increase in the money supply is higher prices. However, supporters of government policy often say, "If quantitative easing (QE) and its terrible twin, fractional reserve banking, are so awful, why have we got no inflation?" To address this conundrum, there are six related factors that are noteworthy: Number One: we need to be clear about the terms we are using. Instead of talking about "inflation" in the loose sense, as above, it is more accurate to speak of currency debasement, which is the real impact of fiat money creation by any means. We experience currency debasement as declining purchasing power. Two sides of the same coin: one reflects the other. Number ...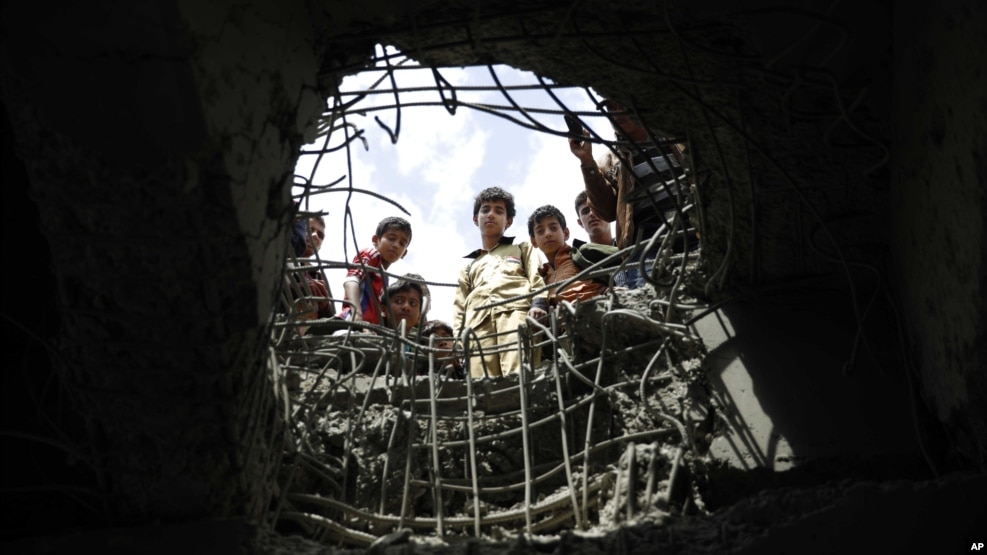 Fighting in Yemen, with government forces and their Saudi-led allies battling Houthi rebels backed by Iran, raged from Friday into Saturday on the Saudi-Yemen border, despite a 72-hour cease-fire that ended late Saturday. Witnesses reported Saudi-led coalition airstrikes on Houthi missile launchers east of the capital, Sana'a. All parties had agreed to honor the U.N.-backed truce as a means to allow critically needed supplies to reach civilians cut off from outside help. U.N. special envoy Ismail Ould Cheikh Ahmed had described the truce as "largely holding" on Saturday and was seeking to extend it, but there was no information available on whether combatants would agree to such a move. Ahmed described the cease-fire as an opportunity to establish a foundation for talks to end nearly two years of civil war in Yemen, which borders Saudi Arabia on the south. Monitors say nearly 7,000 people, ...
Actuary Gail Tverberg returns to provide an update on where we are in the global energy story. Her outlook is not rosy: she doesn't not see a path for society to transition to an affordable, plentiful substitute to petroleum as a transportation fuel. The physics as well as the funding do not pencil out, at least with today's known technologies. Without such a solution in hand, the world finds itself now mired in a scenario where there really is no long-term workable range for the price of oil. It's either "too high" and demand suffers, or "too low" and producers can't afford to extract it. The acceptable middle ground has disappeared: When on the rising side of the Hubbert curve, everybody has good wage level and everybody can feed themselves. You can build new oil wells and everything works out fine. But ...
PUNTA DE MATA, Venezuela—This fading oil town has an eerie glow at night, illuminated by dozens of oil wells burning off precious oil and gas for lack of functioning equipment to process it. Every month, Punta de Mata's smoke columns grow higher, a staggering waste at a time when Venezuela, the holder of the world's largest oil reserves, desperately needs cash from every barrel to import scarce food and medicine. The wells are, quite literally, burning money. Making matters worse, for every barrel of light crude burned off at Punta de Mata's wells, Venezuela needs to spend dollars importing a barrel of diluent to mix with the very heavy oil produced in the country's south. "This is pure mismanagement," said Carlos Bellorin, an oil analyst at IHS Inc. in London. "There's no other rational explanation for such waste." Residents of Punta de Mata spend hours waiting to fill up canisters ...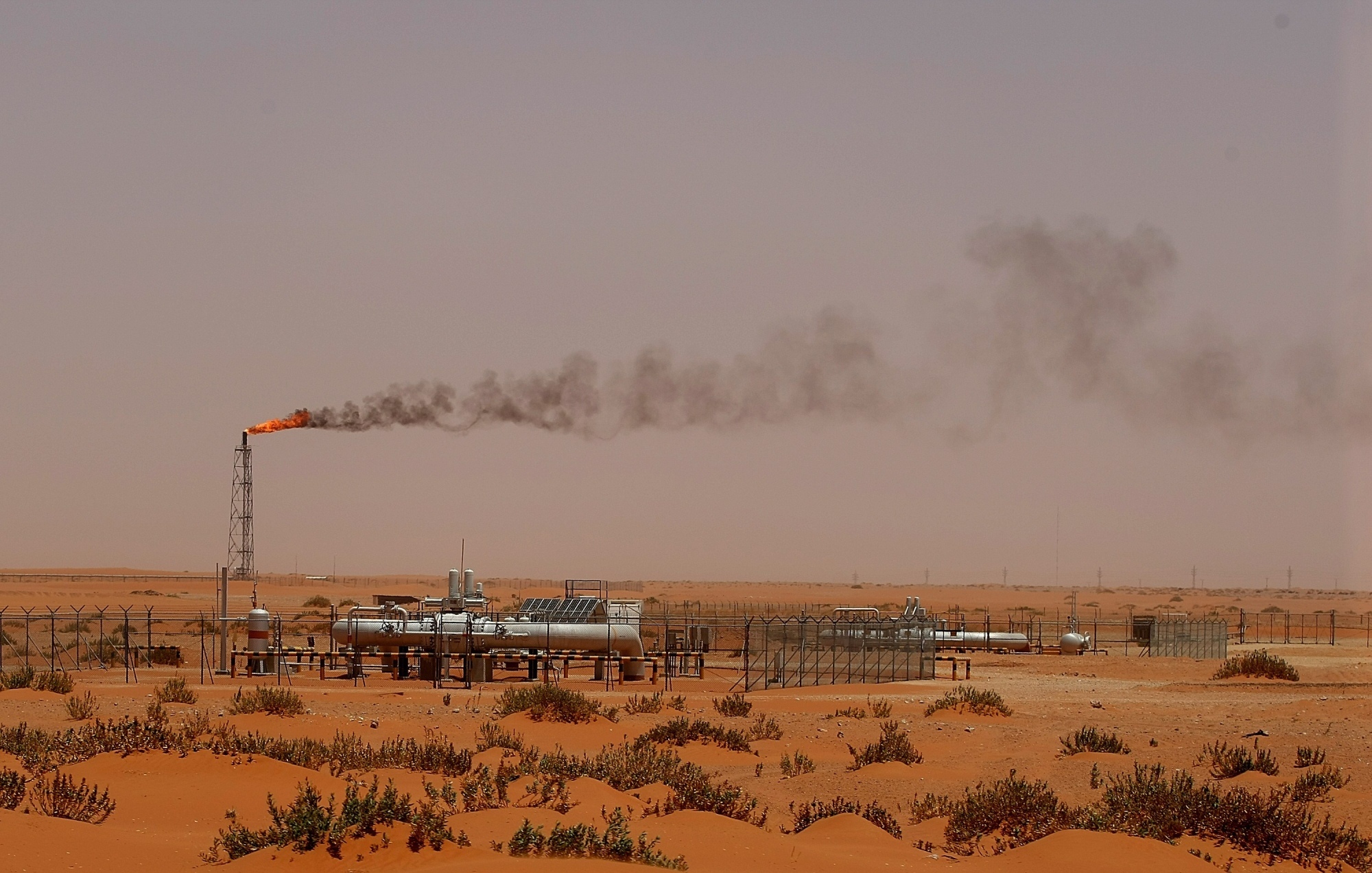 Top officials discussed subsidy, salary reductions on TV show Ministers differ on government's use of oil-boom proceeds Saudis who switched on a popular talk show last week to listen to officials explain why state employees had their take-home pay cut were in for a shock. Within minutes of the start of MBC1's "Al Thamena" program, viewers were told that the public sector was bloated. Civil Service Minister Khalid Al-Araj said state workers were productive for no more than an hour a day, but see their jobs as a right. Mohammad Al Tuwaijri, the deputy economy minister, said without the recent austerity measures, the kingdom would have gone bankrupt in three to four years. "Our reliance on oil is a pure dependence," Al Tuwaijri told the show's host, Dawood Al Sharyan. "Economic diversification is basically non-existent." The hour-long broadcast, which also featured Finance Minister Ibrahim ...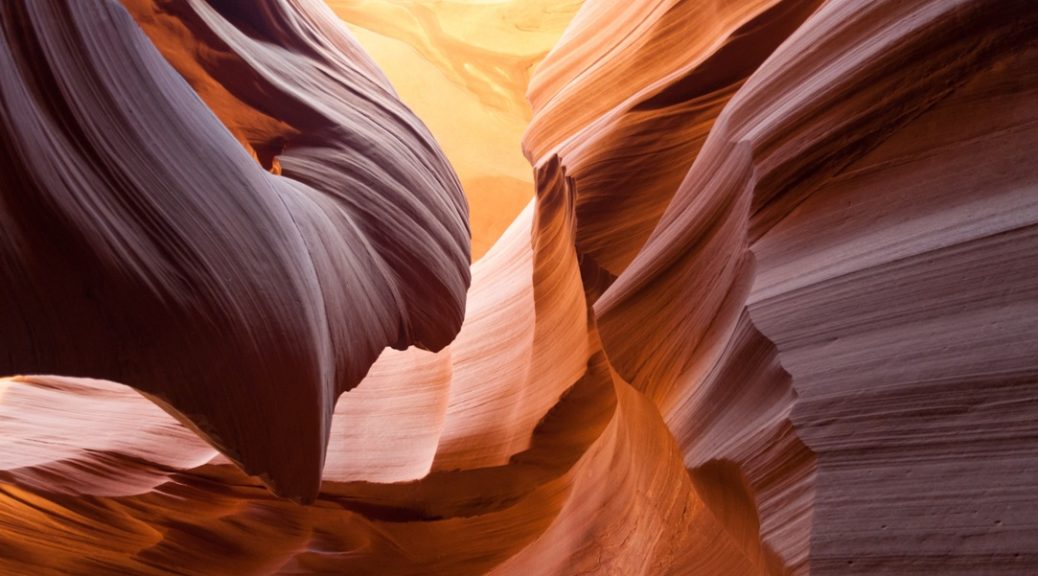 Nearly everyone thinks of the United States of America as a place, a physical location, some place you can live, visit, touch and see. And nearly everyone is wrong. The United States of America is an ideology, a thought meme, a belief, a political religion, a concept and an idea. I am reminded of this every time Mrs. Cog and I head southeast down the mountain and cross over from Virginia into North Carolina. Other than a few road signs and a change in the pavement (clearly two different companies at two different times from two different directions paved right up to the border and no further) there is no discernible difference. To the left is a hay field, to the right a driveway leading to a private home. If I didn't know where the political border was, nothing I saw on ...
Wind Energy Could Supply 20% Of Global Electricity By 2030
The Global Wind Energy Council released its biennial Global Wind Energy Outlook today, outlining ...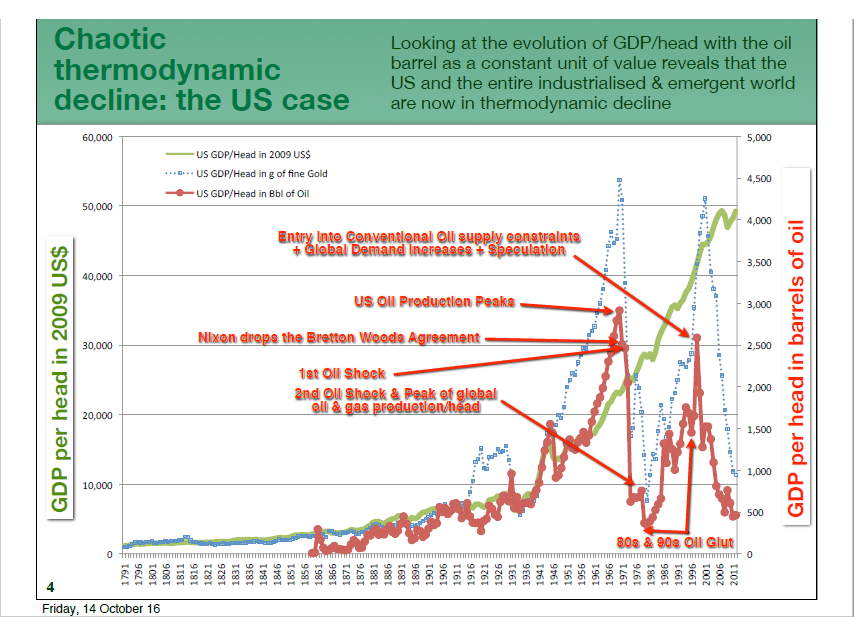 Thermodynamic Oil Collapse: Why The Global Economy Will Disintegrate Rapidly
The world is heading towards a rapid disintegration of its economic and financial system ...
The mother of all promises and how science failed to maintain it
  "Energy too cheap to meter" was the mother of all promises (above, Disney's atomic ...
Navy Officer Tells Alaskans: Prepare For War
An unnamed former Navy official has warned the residents of Alaska to prepare for ...
More News By Topic...