Welcome to PeakOil.com, an online community exploring oil depletion.
Saudi Arabia wants to use lower oil prices to pressure Russia to change its stance on Syria, to antagonize Iran, and to force US shale gas out of the market, Pepe Escobar explains the possible blowback... Via RT, RT: Russia's economy is surely being hit by the falling oil prices. But what about other oil producers like the OPEC states? Pepe Escobar: A lot of people are being hurt. There are more or less 20 nations that need oil at least for 50 percent of their budget. Among these nations we'll find especially a mix of African countries and Persian Gulf countries, that includes Saudi Arabia and Iraq as well, Venezuela and Ecuador. So it's very complicated, it's not only to hurt Russia... RT: Saudi Arabia is one of the OPEC members and it is supposed to collaborate its oil price policy with other ...
Oil prices (along with prices of many other commodities) have fallen dramatically since last summer. Some observers are waiting to see if Saudi Arabia responds with significant cutbacks in production. I say, don't hold your breath. Source: FRED. When oil demand fell in the 1981-82 recession, the Saudis cut production by 6 million barrels a day in an effort to soften the decline in oil prices. They also cut production in response to lower demand in the 2001 recession and the most recent recession. On the other hand, the kingdom boosted production quickly beginning in August 1990 and January 2003 in anticipation of lost production from Iraq in the two Gulf Wars. This historical behavior led many observers to believe that Saudi Arabia would always play the role of a swing producer to stabilize the price of oil. Monthly crude oil production from ...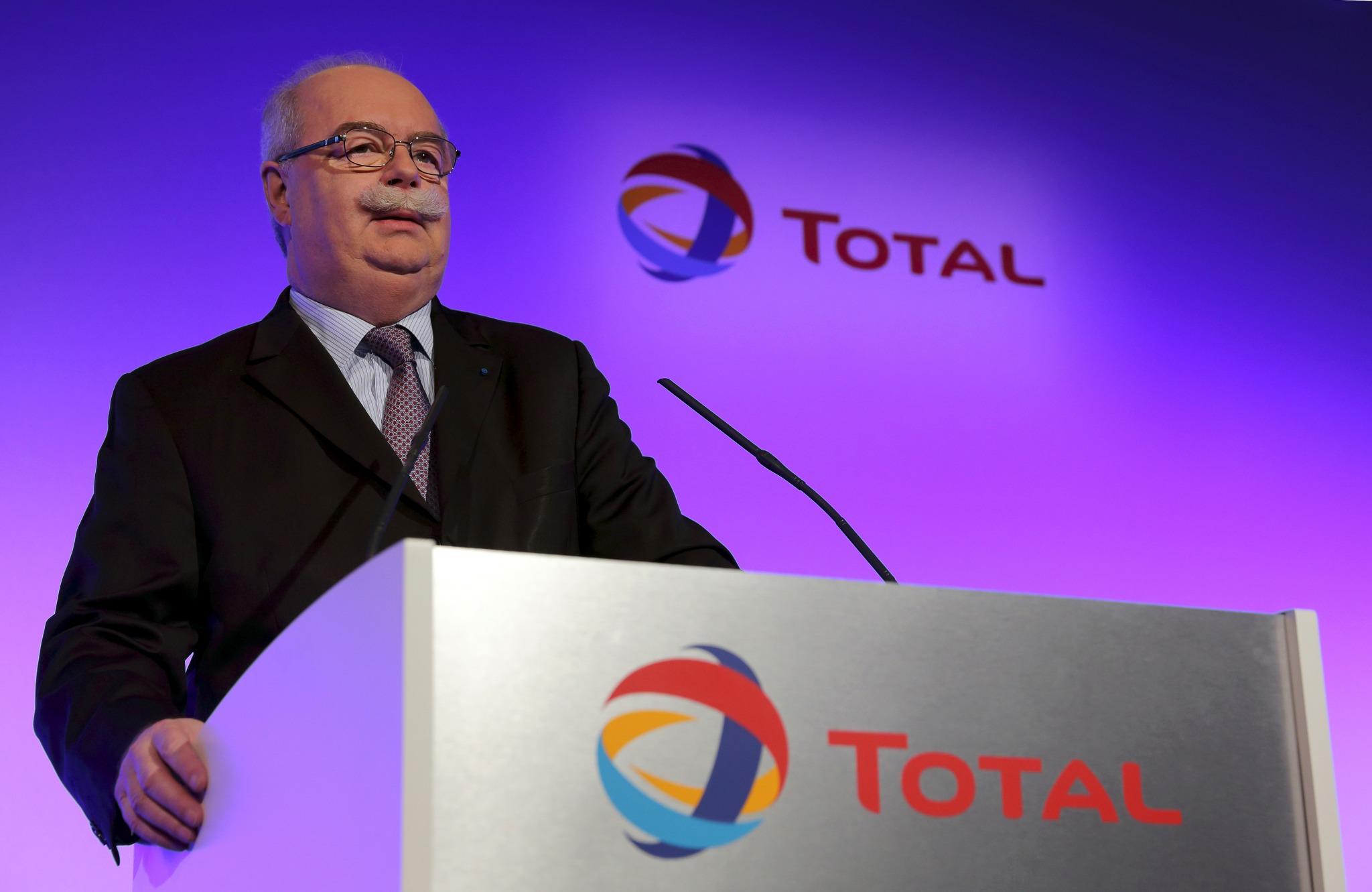 Three months ago, the CEO of Total, Christophe de Margerie, dared utter the phrase heard around the petrodollar world, "There is no reason to pay for oil in dollars,"  as we noted here. Today, RT reports the dreadful news that he was killed in a business jet crash at Vnukovo Airport in Moscow after the aircraft hit a snow-plough on take-off. The airport issued a statement confirming "a criminal investigation has been opened into the violation of safety regulations," adding that along with 3 crewmembers on the plane, the snow-plough driver was also killed. De Margerie, 63, joined Total in 1974 after graduating from the École Supérieure de Commerce in Paris. He served in several positions in the Finance Department and Exploration & Production division. In 1995, he became President of Total Middle East before joining the Total's Executive Committee as ...
Count Harold Hamm, the billionaire CEO of Continental Resources CLR +1.34%, as one oil man not worried about the plunge in crude prices to $82 a barrel. "Notice how it happened all at once," he says, starting off our phone call. The suddenness of oil's plunge followed the Saudi assertion a week ago that oil was in oversupply, they could live with $80 oil for a couple years, and didn't plan to cut their own output. Empty talk, not market fundamentals, moved the price, says Hamm. "It's not supply-demand related." On the contrary, "this is one country, the Saudis, attempting to dictate world oil prices." And it's not going to work, he says. If the Saudis really want to send oil prices lower — as a method of applying political pressure to Russia and Iran — they'll have to back up their jawboning by ...
How scared should Europe be of a stoppage in Russian natural gas supplies this winter? That depends on whether countries are willing to sacrifice for one another and unify in their response. As Russian President Vladimir Putin basked in applause at a Serbian military parade last week, he sent out a clear warning to the European Union: If Ukraine -- which has had no natural gas supplies from Russia since June -- should siphon gas from transit pipelines to heat its people, he won't make up the difference but will let the EU go short. When Russia and Ukraine squared off in a similar gas-price dispute in 2009, Putin went further: He cut all gas transit to the EU via Ukraine for about two weeks, forcing Slovakia to declare a state of emergency and Bulgaria to shut down many of its factories. ...
There is plenty of movement in the oil world: after five years of relatively stable prices, the legendary "barrel" is coming down from over $ 100 to under 90, and it looks like it will keep falling. What's happening? Has anyone found new resources? Or is it Saudi Arabia using the "oil weapon" to bring down Russia, the heir of the old "evil empire"? In reality, it is nothing like that. There are no major new discoveries of oil in the world and the Saudi oil weapon is much less fearsome than it is normally described in the media. But, then, why are prices going down? There are good reasons, but we need to understand them and, more importantly, to explain why the likely future drop in oil prices would NOT be a good thing; indeed it could be a planetary disaster. First ...
A new research letter in Nature (McJeon et al 2014) concludes that globally abundant natural gas will not "discernibly reduce fossil fuel CO2 emissions." The paper models a scenario in which the US shale gas revolution is scaled globally. While natural gas displaces higher-carbon coal-fired power, zero-carbon power like nuclear and solar are also displaced, according to the model, and cheap gas encourages more energy consumption. The net impact is marginal: between 2 percent less and 11 percent more emissions in the authors' "abundant gas" scenario: The first thing to say about the paper is that its assumptions are its conclusions. In their "abundant gas" scenario, the authors assume "that technological change halves the extraction cost" of natural gas and that "this rate of cost reduction is more aggressive than that of most low-carbon energy sources against which natural gas is ...
North Dakota oil drillers appear to be losing ground in the effort to meet state-mandated requirements to reduce flaring of associated natural gas at crude oil wells due largely to persistently high flaring rates on the Fort Berthold Indian Reservation. While operators overall appeared to be close to meeting flaring reduction goals, the issue has been complicated by jurisdictional confusion, significant regulatory hurdles, and potentially overlapping state, federal and tribal regulations, officials claim. This week, Lynn Helms, director of North Dakota's Department of Mineral Resources, said that statewide, 28% of associated gas was flared in August, just above the 26% flared limit set by the North Dakota Industrial Commission earlier this year. Under these rules, operators need to reduce flaring levels to 26% by October 1, then 23% by January 1, 15% within two years and 10% by 2020. Producers face dramatic ...
While the vast majority of pundits are looking at a future time clock marking the historical moment at which China will surpass America's leadership in gross domestic product of goods and services, this inevitability will not be a true measurement of overwhelming global economic superiority. While the intrepid and justifiably successful Chinese growth, utilizing its substantive 1.4 billion population mass, has sensationalized the world with its 30 year unprecedented expansion, to runnerup position to the U.S. in GDP, it will not be destined to overcome the solidity of the U.S.'s overall economic power centrum for the following reasons: 1) No world nation possesses the unassailable component advantages. These include the world's third largest population (320 million), unlimited reserves of fossil fuels (coal, oil, natural gas), renewable energy development, and the world's leading agricultural productivity, and acreage, still largely empty and designated as ...
Steep stock market corrections often create shrouds of pessimism that do bad things to people's brainpower. And one of the absolutely stupidest things I have heard in recent weeks is that the recent drop in oil prices is bad. You heard me right. Serious people on financial television are saying lower oil prices are a signal of worldwide economic collapse. Here at home that translates to recession, deflation, a profits collapse, and rising unemployment. I've been around for a while, and I've seldom heard such gibberish. The latest stock market scare stems from a bunch of fears, like the possible spread of Ebola, economic slowdowns in Europe and Asia, and deflation worries. And when the stock market decides to correct, any reason will do. We must respect the wisdom of the market. But the recent $20 drop in crude oil is an unambiguous good thing ...
fundaments of oil and gas accounting
scribd
Is the oil price fall more than just a coincidence?
The recent drop in oil prices could be due to more than just lower ...

Bakken Oil Production by County
North Dakota production by county is posted here: ND Historical Barrels of Oil Produced ...
We Need Ebola To Kill Off 90% Of World Population
  Is all of this just a coincidence? Back in 2006, award winning Univ. of Texas ...
More News By Topic...