Welcome to PeakOil.com, an online community exploring oil depletion.
Most companies have struggled to come to grips with the 2014 crude price crash by curbing investments and delaying projects. The top developers in the Eagle Ford were no exception to this, and as a result, production volumes at this south Texas play have dropped. The U.S. Energy Information Administration (EIA) painted a bleak picture of oil production at Eagle Ford for September 2016, with output expected to drop by 53,000 barrels a day compared to August volumes. However, Eagle Ford — discovered in 2008 — has huge untapped reserves that will still be there well after oil prices return to steadily grow above US$50-60. And when this happens – and it will, even if it may take a year or two – companies will resume investing and technology breakthroughs may make fracking at already-easier-to-frack Eagle Ford even easier. What's more, ...
Do you remember the peak oil hysteria from the early 2000s? Oil didn't just not end, the world started pumping even more thanks to the shale revolution. Now the reign of fossil fuels is being undermined by renewable energy and batteries, spurred on by the growing environmental awareness of humankind. But it's precisely this growing awareness – along with a few other things like the drive to energy independence – that could usher in a new era of fossil fuels: the era of methane hydrates. Methane hydrates are, simply put, molecules of natural gas trapped in the crystal structure of frozen water molecules far below the seabed. Back in 2013, the Scientific American wrote that the world's reserves of this compound, poetically called fire ice, could be as much as 15 times greater than total shale gas reserves. This is a truly ...
The world's first self-driving taxis are picking up passengers in Singapore. Select members of the public began hailing free rides Thursday through their smartphones in taxis operated by nuTonomy, an autonomous vehicle software startup. While multiple companies, including Google and Volvo, have been testing self-driving cars on public roads for several years, nuTonomy says it is the first to offer rides to the public. It beat ride-hailing service Uber, which plans to offer rides in autonomous cars in Pittsburgh, by a few weeks. The service is starting small — six cars now, growing to a dozen by the end of the year. The ultimate goal, say nuTonomy officials, is to have a fully self-driving taxi fleet in Singapore by 2018, which will help sharply cut the number of cars on Singapore's congested roads. Eventually, the model could be adopted in cities around ...
We've gone electric, and there's no going back at this point. Lithium is our new fuel, but like fossil fuels, the reserves we're currently tapping into are finite - and that's what investors can take to the bank. You may think lithium got too popular too fast. You may suspect electric vehicles are too much buzz and not enough real future. You may, in short, be a lithium skeptic, one of many. And yet, despite this skepticism, lithium demand is rising steadily and sharply, and indications that a shortage may be looming are very real. It won't be a shortage in terms of 'peak lithium'; rather, it will be a game of catch-up with the electric car boom, with miners hustling to explore and tap into new reserves. Consider the number of battery gigafactories that are being built around the world. We have ...
The other day, one of the readers over at the other blog asked a question as sensible as it is timely: why do so many sane people start foaming at the mouth when the subject of this year's US presidential election comes up? It's a fair question. Even by the embarrassing standards of political discourse that apply to the United States these days, the blend of sheer paralogic, parroted sound bites, and white-hot rage that can be heard from the supporters of both major party candidates is out of the ordinary. I spent some time mulling over the question, and I think I know the answer: cognitive dissonance. That can be explained by a simple thought experiment. Let's imagine, dear reader, that you were to go into a Starbuck's in a hip neighborhood in Portland, Oregon, and ask the people there—dyed-in-the-wool ...
Nations are just as likely to unravel after periods of prosperity as afte periods of depression Have you ever met an Ottoman? Or a Habsburg? Neither have I. Like a chopped-up Magritte painting, all that is left of the Habsburgs is a homburg hat. Yet in the 1800s, the Ottoman and Habsburg Empires controlled a huge chunk of the modern world. One in 10 Americans can trace his or her heritage to Habsburg lands, which spanned most of middle Europe from Poland down to Dracula's castle in Transylvania. Many people have written about poor countries that have fallen apart. But rich nations fall apart, too. In fact, nations are just as likely to unravel after periods of prosperity as after periods of depression. The 2016 presidential campaign appears so bitter precisely because so many Americans worry that the "other" party's candidate will annihilate ...
The 'peak oil' controversy is staging a come-back as the industry confronts higher costs—and low prices Talking about "peak oil" can feel very last decade. In fact, the question is still current. Petroleum markets are so glutted and prices are so low that most industry commenters think any worry about future oil supplies is pointless. However, the glut and price dip are hardly indications of a healthy industry; instead, they are symptoms of an increasing inability to match production cost, supply, and demand in a way that's profitable for producers but affordable for society. Is this what peak oil looks like? When prices are high enough to generate profits (which is very high indeed these days), they are also high enough to destroy demand. Aside from forecasts regarding the timing of the inevitable moment when petroleum production would max out (yes, many of ...
China has become the largest crude oil operator in the North Sea despite boasting that it uses deep-water oilrigs as strategic weapons. The scale of Chinese growth in the region meant that Britain handed about £2 billion in tax breaks to one state-run oil company last year, analysis by The Times has shown. China National Offshore Oil Corporation (Cnooc), which is controlled by the Communist Party in Beijing, runs two of the North Sea's biggest oilfields. Nexen, a Cnooc-owned company, is responsible for extracting almost 200,000 barrels a day in the area, more than 10 per cent of output. China has moved to dominate British oil production in what one expert described as an exercise in "soft power" as Beijing expands its global role. The strategy has been pursued despite a slump in the price of crude oil from about $115 a barrel ...
Permian, Marcellus Lead U.S., while Eagle Ford Dives Hard As cost structures are held in check and oil price fluctuations are seemingly without end, producers are evaluating acreage positions and determining what are the best assets. As covered by Oil & Gas 360®, the Permian basin has been the hot bed of activity recently. With IRRs and breakeven costs in the Permian being some of the best in the industry, companies are snapping up acreage in the play at a rapid rate. Another visible data point is the level of total production in the U.S. Industry followers for the past almost two years have been focused on weekly storage reports, levels of production, and the level of refinery storage. The EIA compiles oil and gas production numbers by basin, and the chart below shows data from the seven most prolific basins in the U.S. With ...
Crude oil and stocks used to have a tight relationship. They typically moved in the same direction, and strategists were quick to cite a decline in oil prices as one major reason for any stock market weakness. For example, when stocks nosedived a year ago, on August 24, crude oil fell to a post-crisis low at the same time. Investors in stocks were watching the implications of lower prices on oil-producing economies, energy giants, and so on. But that relationship may be over. Around July, the correlation between stocks and oil broke down, HSBC Global Equity Strategist Ben Laidler highlighted in a recent client note. On Monday, crude oil prices continued to fall, with West Texas Intermediate crude futures for October delivery down 2.6%, to $47.83 per barrel. On Thursday, WTI emerged from a bear market. Chatter about a possible production-freeze ...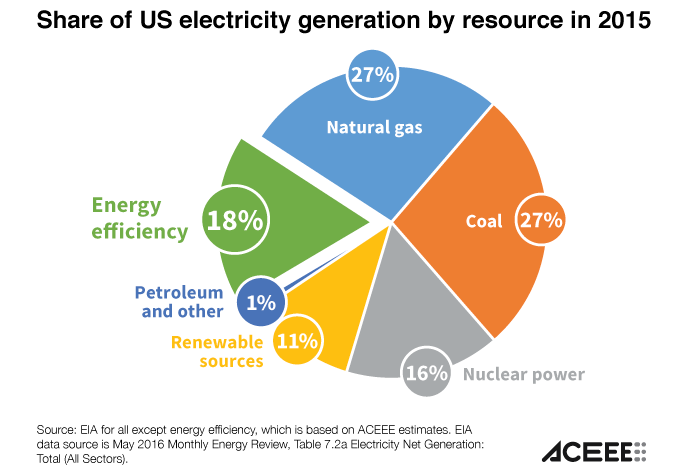 Energy Efficiency is the 3rd Largest Resource in the US
Have you ever described efficiency as an energy resource and gotten a quizzical look ...
Burn Down the Plantation
In this sedition we bring you an exclusive interview with prison inmate Melvin Ray, ...
Kurt Cobb: Limitless imagination and physical limits
"The city of the future, 10,000 years hence, will not be located on the ...
Kunstler: Dark Dynamics
What the world is witnessing, without actually paying much attention, is the death of ...
More News By Topic...