Welcome to PeakOil.com, an online community exploring oil depletion.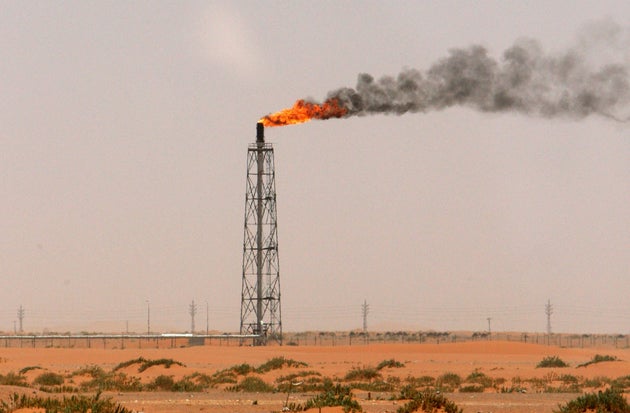 Every week, The WorldPost asks an expert to shed light on a topic driving headlines around the world. In this edition, we speak with Dr. Muhammad Sahimi about Saudi Arabia's new plan to diversify its economy. Saudi Arabia launched an ambitious 14-year strategy to reshape its economy amid plummeting global oil prices on Monday, the same day the International Monetary Fund revealed grim prospects for Middle Eastern oil exporters. Titled "Vision 2030," the blueprint seeks to increase Saudi Arabia's non-oil revenue from $43.6 billion in 2015 to $267 billion by 2030. The plan offered few specific details on how this would be achieved, Reuters observed. The strategy outlines three key pillars: a "vibrant society," "thriving economy" and "ambitious nation." It aims to transform Saudi Arabia's national oil company, Saudi Aramco — estimated to be worth as much as $2.5 trillion — into a "global industrial conglomerate." FAYEZ ...
First its new president, Jean-Bernard Levy, said French state utility EDF would delay a decision on its joint French-Chinese nuclear project in the UK, Hinkley Point. That was over a year ago. Then the CFO of EDF, Thomas Piquemal, quit reportedly because he opposed the project on financial grounds. That was a short time ago. Then after a slew of leaked memos, the French government just announced that EDF would be raising more money and the Hinkley decision would now come in September. David Cameron's government in the UK backs this exceedingly expensive project and the French government controls both EDF and Areva, the nuclear manufacturer that developed the nuclear system to be used at Hinkley Point. (Two other plants in Finland and China using this technology are still under construction, behind schedule and over budget.) As part of a plan ...
In a desperate attempt to save electricity, drought-stricken Venezuela has introduced a new concept to the workplace calendar: the five-day weekend.
We don't often question the typical world map that hangs on the walls of classrooms — a patchwork of yellow, pink and green that separates the world into more than 200 nations. But Parag Khanna, a global strategist, says that this map is, essentially, obsolete. Khanna is the author of the new book "Connectography: Mapping the Future of Global Civilization," in which he argues that the arc of global history is undeniably bending toward integration. Instead of the boundaries that separate sovereign nations, the lines that we should put on our maps are the high-speed railways, broadband cables and shipping routes that connect us, he says. And instead of focusing on nation-states, we should focus on the dozens of mega-cities that house most of the world's people and economic growth. I spoke with Khanna about several of the incredible maps from his ...
Less than two years ago, the US set up another puppet government in the mid-east this time in the state of Iraq when following substantial US pressure, on August 14, 2014 then prime minister al-Maliki agreed to stepped down and be replaced with Haider al-Abadi. Today, the regime is in chaos and the system set up in Iraq by the US is collapsing when protesters loyal to popular Shiite cleric Muqtada al-Sadr breached the heavily fortified Green Zone, home to government buildings and foreign embassies, and stormed the Iraqi parliament forcing MPs to flee and unleashing a state of emergency for all of Baghdad. As can be seen in the photo (and live webcast below), hundreds of demonstrators occupied the country's parliament. Video from inside the building showed jubilant crowds waving Iraqi flags and shouting "peaceful, peaceful." Supporters of Sadr, whose ...
IT'S not rocket science. What shoots up quickly usually comes back to earth. But a lot of people who hold leases to drill for oil on their land forgot that. Clarke and Sally Keeshan, whose income from leases on their Texas ranches fell by 60 percent in the last two years, are an exception. So is John Baen, a college professor who moonlights as a negotiator of drilling leases. When oil prices were at their peak, he said, the 150 wells that were on his land or land where he had negotiated the prices were bringing in about $100,000 a month. Now, he said, the amount has fallen by 80 to 90 percent. But both the Keeshans and Mr. Baen said they had learned lessons from previous oil and gas cycles. They treated the money they were receiving from leases on wells on ...
In a Greater Middle East in which one country after another has been plunged into chaos and possible failed statehood, two rival nations, Iran and Saudi Arabia, have been bedrock exceptions to the rule.  Iran, at the moment, remains so, but the Saudi royals, increasingly unnerved, have been steering their country erratically into the region's chaos. The kingdom is now led by a decrepit 80-year-old monarch who, in commonplace meetings, has to be fed his lines by teleprompter.  Meanwhile, his 30-year-old son, Deputy Crown Prince Mohammed bin Salman, who has gained significant control over both the kingdom's economic and military decision-making, launched a rash anti-Iranian war in Yemen, heavily dependent on air power.  It is not only Washington-backed but distinctly in the American mode of these last years: brutal yet ineffective, never-ending, a boon to the spread of terror groups, ...
[T]he West's energy security is assured to a degree that has not existed in the past. That's good news for the American people and for the world, even if it is not news that Obama wants to hear. He doesn't? I wonder how that author knows this? Any chance it's instead just a variation of the same let's-not-consider-facts-and-instead-just-make-stuff-up-to-"prove"-our-point-and-keep-the-followers-properly-agitated strategy? With a century's worth of cheap, practical energy in hand, the global economy has a good chance of expanding. A "good chance"?! And that would be based on … what? What if we actually had meaningful discussions about the assertions contained in ExxonMobil's "The Outlook for Energy: A View to 2040" report which the author of the above-quote focused on [in one of the two articles which serve as the foundation of this series]? What if it was finally agreed that just firing off assertions based ...
The new magic number in the oil industry is $50. BP Plc, rig-owner Nabors Industries Ltd. and explorer Pioneer Natural Resources Co. all said in the past 24 hours that prices above $50 will encourage more drilling or provide the needed boost to cash flow. With oil bouncing close to $45 a barrel, an industry that has been shaving costs to stay competitive is ready for signs of stability at a price level less than half of 2014's average. At an average price of $53 per barrel of oil means the world's 50 biggest publicly traded companies in the industry can stop bleeding cash, according to oilfield consultant Wood Mackenzie Ltd. Nabors, which owns the world's largest fleet of onshore drilling rigs, said it has already been talking with several large customers about plans to boost work in the second half of the year ...
Sunday, April 17th was the designated moment. The world's leading oil producers were expected to bring fresh discipline to the chaotic petroleum market and spark a return to high prices. Meeting in Doha, the glittering capital of petroleum-rich Qatar, the oil ministers of the Organization of the Petroleum Exporting Countries (OPEC), along with such key non-OPEC producers as Russia and Mexico, were scheduled to ratify a draft agreement obliging them to freeze their oil output at current levels. In anticipation of such a deal, oil prices had begun to creep inexorably upward, from $30 per barrel in mid-January to $43 on the eve of the gathering. But far from restoring the old oil order, the meeting ended in discord, driving prices down again and revealing deep cracks in the ranks of global energy producers. It is hard to overstate the significance ...
Opec troubles herald oil's peak day
On Sunday, April 17, the world's largest oil producers gathered in Doha to discuss ...
Fossil Fuel Companies Need to Become Renewable Energy Companies
It seems clear that Exxon Mobil and other parts of the fossil fuel industry ...
Low Oil Prices Will Lead To Shortages — In 2035
OMG guys we're running out of oil! In 2035. That's right, if oil companies ...
San Francisco Becomes First Major City to Require Solar Panels on New Buildings
San Francisco is one step closer to its goal of transitioning to 100 percent ...
More News By Topic...