Welcome to PeakOil.com, an online community exploring oil depletion.
Global oil producers are in agreement that they should continue cooperating on production after their deal on supply cuts expires at the end of this year, Saudi Arabia's energy minister Khalid al-Falih said on Sunday. FILE PHOTO: Saudi Arabia's Oil Minister Khalid al-Falih addresses a news conference after an OPEC meeting in Vienna, Austria, November 30, 2017. REUTERS/Heinz-Peter Bader It was the first time Saudi Arabia, the world's top oil exporter, had publicly stated OPEC and non-OPEC producers would keep cooperating after 2018. The exact mechanism for cooperation next year has not yet been decided, Falih said, but if oil inventories increase in 2018 as some in the market expect, producers might have to consider rolling the supply cut deal into next year. "There is a readiness to continue cooperation beyond 2018... The mechanism hasn't been determined yet, but there is a consensus ...
Click to download the audio (MP3 format) As these words go to publication, millions are expected to take to the streets in centres across the United States, Canada and around the world, all in demonstrations timed with the anniversary of President Trump's inauguration. The thrust of the Womens' March on Washington and its various affiliates is getting more women involved in electoral politics and ratcheting up the voter-turn-out as the mid-term Congressional elections approach. Healing social divides, most notably around gender, sexual orientation, race, and immigration seem to be the defining issues motivating citizens to action. Interestingly, there seems to be less attention paid to urgent human security concerns related to military interventions, surveillance culture, and economic upheaval. By and large, elected representatives are prisoners to other forces entrenched in society. In particular, the various corporate lobbies, or 'special interests' arguably have much more ...
On November 30, 2017 at the New England Conservatory of Music, Richard performed Paganini's "Sonata Concertata For Guitar And Violin" and spoke about what the future might mean for today's young musicians and artists, and the important role they have to play in the societal transformation ahead.  Full transcript: Over the next few minutes I hope to share with you a little of what I've learned about the likely trajectory of industrial society for the remainder of this century, and some speculations about the possible role of music and related arts within that trajectory. Perhaps the best way to introduce the ideas and information I want to share is to tell you some of my personal story. I grew up in the Midwestern states in the 1950s and '60s, where my interests swung between the sciences (my father was an industrial chemist) and the arts: ...
OPEC's fear that another surge of shale oil could neutralize its production cuts might be coming true. U.S. oil output is set for " explosive" growth this year as prices rally, the International Energy Agency said on Friday. That was just one of a chorus of voices from Goldman Sachs group Inc. to OPEC itself warning of a looming output surge reminiscent of the "heady days" of the first shale boom. As OPEC and allies including Russia gather in Oman this weekend, achievements including a three-year high in oil prices and rapidly dwindling supply glut may be overshadowed by the risk of becoming victims of their own success. "The big 2018 supply story is unfolding fast in the Americas" the IEA said in its monthly report. "Explosive growth in the U.S. and substantial gains in Canada and Brazil will far outweigh potentially steep ...
Nothing can be duller than listening to an economist or other policy expert pontificate endlessly on such metrics as gross domestic product, stock market prices, employment, and consumer confidence. Most of all they talk about GDP: Rising GDP is good; falling GDP is bad. But as a measure of economic activity, GDP is what it says it is: a gross number. It doesn't measure how money and wealth circulates through a system, what use it is put to, how the rewards of its use are distributed. It just counts how much comes out of the spigot at the end of the pipe. This completely avoids taking into account what may be the most important indicator of economic health: equality. Epidemiological studies demonstrate that equality is essential to a host of physical, mental, and social health outcomes. Societies that are more equal ...
(Address for "Psyche and the Spirit of the Times: Psychoanalyzing Trumpism" given at Antioch University Seattle.)   In order to talk about extinction anxiety I first need to address epistemological anxiety, otherwise, you won't know if what I am saying to you is a bunch of 'fake news' served up by yet another privileged white male. Epistemology is that branch of philosophy concerned with how we come to have knowledge about anything at all. In the age of Trumpism, this is a question about truth and lies. Like the negative space on a painter's canvas, Trump's compulsive lying (averaging about five a day since he became President, according to the New York Times) brings into stark relief the question of what truth is and how we come to know it. It raises the question of our own critical thinking skills in assessing ...
Oliver Stone's seminal documentary Ukraine on Fire has finally been made available to watch in the West. Investigative journalist Robert Parry reveals how US-funded political NGOs and media companies have emerged since the 1980s, replacing the CIA in promoting America's geopolitical agenda abroad. As Russia-Insider details, Ukraine on Fire provides a historical perspective for the deep divisions in the region which led to the 2004 Orange Revolution, the 2014 uprisings, and the violent overthrow of democratically-elected Yanukovych. Covered by Western media as a 'popular revolution', it was in fact a coup d'état scripted and staged by ultra-nationalist groups and the US State Department. Executive producer Oliver Stone gained unprecedented access to the inside story through his on-camera interviews with former President Viktor Yanukovych and Minister of Internal Affairs Vitaliy Zakharchenko, who explain how the US Ambassador and factions in Washington actively plotted for regime change. And, in his ...
If you've ever needed a reason to store extra food and water, this just might be it.   Cape Town, South Africa is on schedule to run out of water in less than 95 days, and when they do, the government will turn off the taps. "There are only 95 days left before we reach Day Zero," the City of Cape Town announced on January 15 in a statement. "Day Zero has moved a day closer this week to April 21, 2018. Day Zero is when the City will be forced to turn off most of the taps." The coastal South African city has been battling droughts for nearly three years, amounting to the worst one in their history. With little rain on the horizon, the city has now ordered its 3.7 million residents to drastically cut their water consumption, take short stop-start showers, not wash their cars, and ...
Even if oil consumption reaches a peak and then starts to fall, the world will still need large quantities of oil for many decades to come. "Global oil demand is likely to continue growing for a period, driven by rising prosperity in fast-growing developing economies," they wrote in a paper published on Monday. "But that pace of growth is likely to slow over time and eventually plateau, as efficiency improvements accelerate and a combination of technology advances, policy measures and changing social preferences lead to an increasing penetration of other fuels in the transportation sector." The implication is that consumption is likely to reach a maximum at some point and then start to fall, though the timing and magnitude of the peak are highly uncertain and very sensitive to assumptions. And even once demand has peaked, consumption is unlikely to drop sharply, the authors ...
Last year, the vagaries of life led me to chair a commission charged with examining the candidates for the admission to the Italian Chemists Association. It was a rather formal exam that was supposed to provide the successful applicants with the legal status necessary, for instance, for certifying chemical analyses. Overall, the applicants did poorly, but one of them, a young lady, did much better than the others. So much that I thought I could encourage her to do even better. So, let me tell you about a question I asked her during the examination. Me. Dear candidate, I would like to conclude this exam with a question that may be a little outside your area of expertise, but which I think will give you a chance to show your understanding of some basic concepts of chemistry. The question is: can ...
Africa Has Shitloads Of Resources
Anyone who knows me — or has read my resume below — will understand ...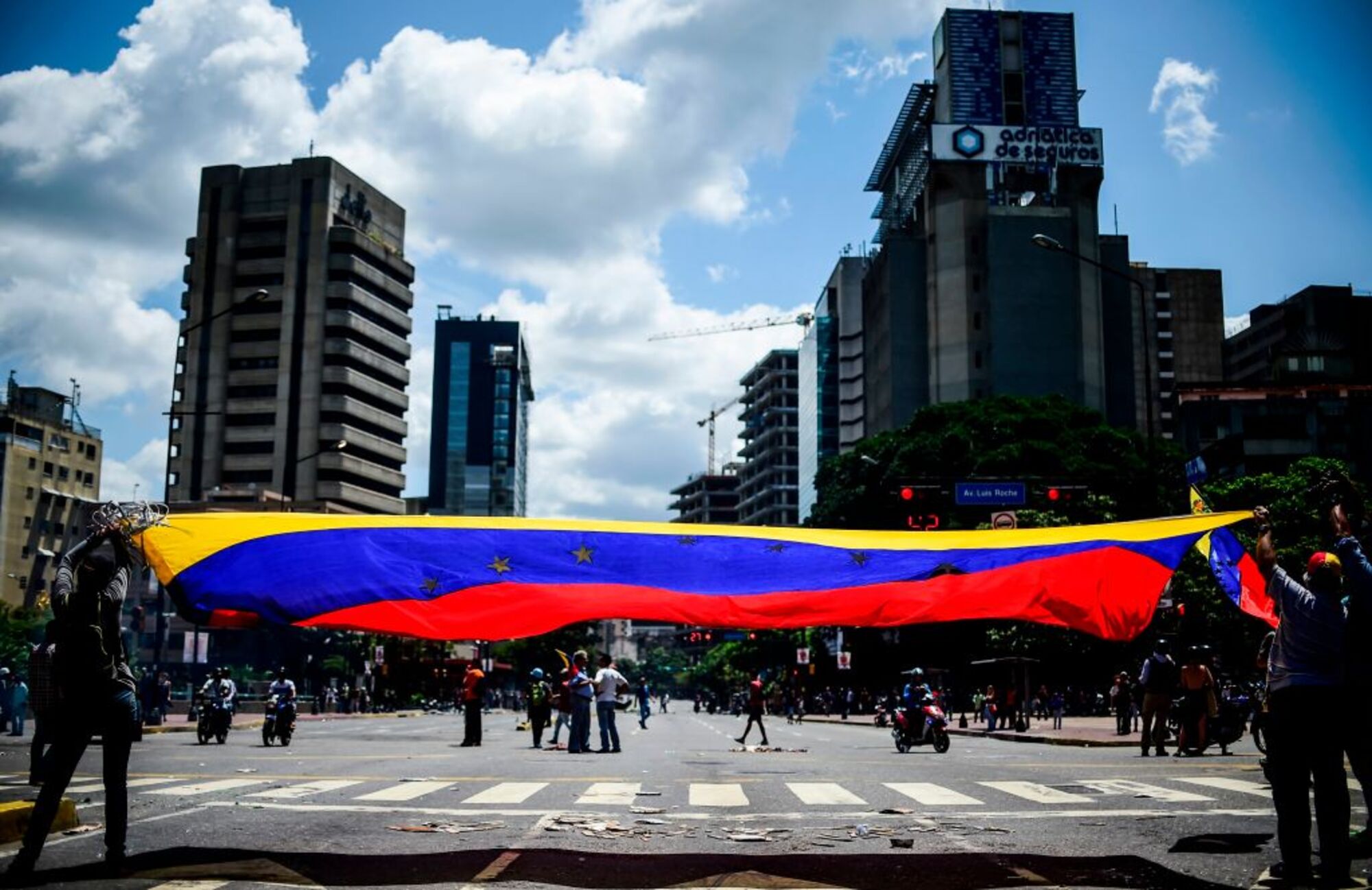 Venezuela Has Some Bad News and Some Really Bad News
I think we can all agree that, absent a war or some deliberate strategy, ...
The World's Oil Kings Are Under Threat
Uneasy lies the head that wears a crown in the world's biggest oil market. Middle ...
'Relentless' growth could see the US topple Russia, Saudi Arabia as world's largest oil producer
"This year promises to be a record-setting one for the U.S.," the IEA ...
More News By Topic...