Welcome to PeakOil.com, an online community exploring oil depletion.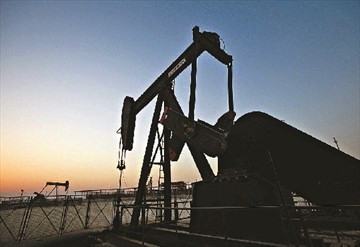 "The price of oil will hit its floor and it will rise again," President Nicolas Maduro assured Venezuelans, whose shaky economy depends critically on a high oil price. "Venezuela will continue with its social plans. Venezuela will move forward." No it won't, and neither will Russia, Iran or Nigeria. The only major oil exporters that are not in deep trouble are the Arab countries, whose governments have some room to manoeuvre because of low production costs, relatively small populations and big foreign currency reserves. Since June, the cost of a barrel of Brent crude, the benchmark for world oil prices, has fallen by almost a quarter, from around $110 a barrel (where it was stuck for the past four years) to just above $80 a barrel. Last month, for the first time in decades, Nigeria exported no oil at all to the United ...
The meltdown in the oil market is not over yet. That's the message from Jeffrey Gundlach, the star bond investor who predicts oil will plunge another $10 (it's $80 a barrel now). While another decline in oil prices would bring smiles to American consumers -- think around $2.70 a gallon at the pump as a national average -- it could spell trouble for the boom in shale projects boosting the U.S. economy. "I think it's going to $70 and if it does, it's bye, bye fracking. Goodbye all of the great job creation from fracking because fracking becomes too expensive if you can buy oil at $70 a barrel," Gundlach said on Wednesday at ETF.com's Inside Fixed Income Conference. Related: Oil prices are plunging. Don't cheer yet Those concerns help explain why energy exploration stocks like Apache (APA)and Newfield Exploration (NFX) have been creamed in ...
Models such as this are naturally subjective because of decisions  about how to weight certain variables with time. Lutz states the Un model is much more responsive to recent trends than his model. Due to falling birth rates, meaning less children, and growing existence expectancy because of better health insurance and technology, the populace may also be older. At this time, 8 percent from the world's human population is over age 65. By 2050, however, it is going to be 18 percent 28 percent in 2100. Europe might find a level bigger increase from 16 percent to 36 percent by 2100. Due to existence expectancy increases, we must also adjust what we should consider "old" in future years, just like we've in past decades and centuries. At one point in the final century, 40 years old was considered old now – unless you're a teenager – being "past their primeInch isn't considered ...
We have turned a corner on climate change-- a wrong turn-- and it is happening more rapidly than we have predicted. Climate change is already disrupting society, ecosystems, and national economies. We have altered so much of our Earth that we now threaten our own survival. We know the catastrophic risks we are passing onto future generations and we wonder, with anxiety and grief, what will become of our planet. We ask ourselves, "what can I do?". One of the key barriers to taking action on the paramount issues of our time is that these problems are the end result of entrenched cultural, economic and social systems. The message that solutions to climate change and environmental degradation is up to the individual directly conflicts with what people are witnessing: the health and well-being of their bodies and their communities coming a distant ...
Everybody, hold onto your hats. The moment we have been waiting for may have finally arrived – or, well, it's not very far off. American offshore wind is on the horizon, figuratively and literally, and approaching fast. American Wind Energy Association (AWEA) hosted its Offshore Windpower Conference and Exhibition in Atlantic City, NJ, last week, which brought together industry leaders, including Deepwater Wind, Cape Wind, and Dominion Virginia Power. Currently, there are 14 offshore wind projects under development, but none has yet to put a turbine foundation in the water. That's all about to change. "This is the year it happens," Deepwater Wind CEO Jeff Grybowski said at the conference. "We are nine months away from the installation of our first foundations." Deepwater's Block Island Wind Farm, which is fully permitted and approved, will operate five wind turbines off the coast of ...
The famed investor says the fracking revolution, fuel efficiency standards, and slowing demand have only bought us time in the search for a true technological breakthrough Peter Thiel, whom we profiled in September in the cover story "Peter Thiel Disagrees With You," is the founder of two billion-dollar companies (PayPal EBAY 0.91% and Palantir), a venture capitalist (his flagship Founders Fund now manages $2 billion in assets), a hedge fund manager, the first outside investor in Facebook FB -0.36% , and the author of the recently released book about launching startups, Zero to One. When his hedge fund, Clarium Capital, launched in 2002, Thiel followed a peak-oil thesis, which paid off splendidly as oil prices rose from about $40 to $140. But prices fell off a cliff in 2008, the fund got clobbered, and ...
In a reply to my previous contribution, "The falling oil price may presage a future recession", Civil Economist Magnus Grill (19 October in Swedish) says that I assert, "that Peak Oil does not mean that oil will run out rather than that demand for oil will disappear. Thus it is no longer a question of Peak Oil from a production standpoint rather than now it is from a demand standpoint. This means that Aleklett has completely altered his early reasoning." I must disappoint Magnus Grill. Peak Oil is still related to production of oil from oilfields. When we discuss Peak Oil we do this based on the fact that oil production in an area or group of areas reaches a maximum and then declines. There are several factors that determine the production profile when production begins within an area but ultimately ...
The amount of oil Saudi Arabia supplied to markets fell last month, according to a person familiar with the country's oil policy. Its production climbed. The world's biggest crude exporter supplied 9.36 million barrels a day last month, a reduction of 328,000 barrels daily from August, according to the person, who asked not to be identified, citing policy. The supply figure excludes what's stored. Saudi Arabia produced about 100,000 barrels a day more than in August, the person said. Crude collapsed into a bear market this month as Saudi Arabia and other producers deepened price discounts for their oil, amid speculation they're competing for market share in Asia. Global supplies are rising as the U.S. pumps the most in almost three decades and Russia's output nears a post-Soviet record. Brent, the global oil benchmark, rose more than 1 percent immediately after the ...
Lebanese cabinet decides to drastically restrict entry of Syrian refugees; U.S., allies stage 15 air strikes on ISIS targets in Iraq and Syria; 200 Iraqi Kurds to pass through Turkey to defend Kobani from ISIS. Islamic State wrested a Sunni Muslim village in western Iraq on Thursday from tribal defenders who put up weeks of fierce resistance, and the insurgents tightened a siege of the Yazidi minority on a mountain in the north. The attacks showed Islamic State's continued operating resilience despite air strikes by U.S.-led coalition forces aimed at defeating the ultra-radical Sunni jihadist group, which has captured large expanses of Iraq and neighbouring Syria, beheaded prisoners and massacred people from other religious communities, and declared a medieval-style caliphate. The Albu Nimr tribe had been fending off Islamic State since early October but finally lost the village of Zauiyat albu Nimr in ...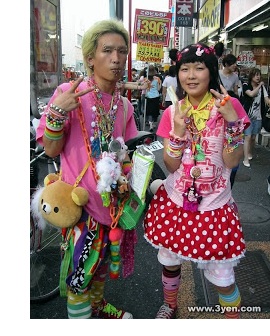 What qualifies as true avant-garde? Degrowth qualifies--and very little else. In the 20th century, avant-garde was a term primarily reserved for the arts: fine arts, music, performance and literature. Avant garde--literally fore-guard or vanguard-- challenges the conventions of Status Quo measures of beauty and departs from traditional forms and conceptions of value. In many cases, the departure is designed to shock traditionalists by flaunting accepted norms; by traditional standards, avant-garde art is ugly or disturbing, avant-garde music is atonal and unmelodic, avant-garde theatre flouts conventional narrative structure and avant-garde social movements upend traditional morals and values. Virtually all design and art fields have been continually disrupted by avant-garde movements, to the point that the conventional consumerist economy now depends on avant-garde (or perhaps quasi-avant-garde) to create "the new" that can be sold at a profit to differentiate the in-crowd from those (sigh--how sad) ...
Chevron Announces Oil Discovery in Deepwater U.S. Gulf of Mexico
Chevron Corporation (NYSE: CVX) today announced a new oil discovery at the Guadalupe prospect ...
Beyond the corn: The new frontier in ethanol is nonfood biofuel
The first large ethanol plants to produce biofuel from nonfood sources like corn cobs ...
World population likely to peak by 2070
World population will likely peak at around 9.4 billion around 2070 and then decline ...
Plunging oil prices challenge geopolitical, energy industry assumptions
Global oil prices have fallen 25 percent since June, marking the return of oil-price ...
More News By Topic...