Welcome to PeakOil.com, an online community exploring oil depletion.
Dr David Kingham explains why fusion energy is closer than ever before Nuclear fusion is the creative process of the universe. All matter, besides hydrogen and a smattering of helium, was created in the fusion furnaces within stars as small atomic nuclei joined together to make larger ones. This reaction releases huge amounts of energy – about 10 million times as much by weight as the chemical reaction of fossils fuels, and all without any harmful byproducts. One can see why it is hailed as the energy of the future, the power source that will right the wrongs of a fossil fuel-reliant past and present. But it is not easy to achieve. The established principle for this reaction on Earth is to combine deuterium and tritium, two isotopes of hydrogen, to make helium and a neutron. To do this, fusion reactors must recreate the ...
State-sponsored hackers have conducted a series of destructive attacks on Saudi Arabia over the last two weeks, erasing data and wreaking havoc in the computer banks of the agency running the country's airports and hitting five additional targets, according to two people familiar with an investigation into the breach. Saudi Arabia said after inquiries from Bloomberg News that "several" government agencies were targeted in attacks that came from outside the Kingdom, according to state media. No further details were provided. Although a probe by Saudi authorities is still in its early stages, the people said digital evidence suggests the attacks emanated from Iran. That could present President-elect Donald Trump with a major national security challenge as he steps into the Oval Office. The use of offensive cyber weapons by a nation is relatively rare and the scale of the latest attacks could trigger ...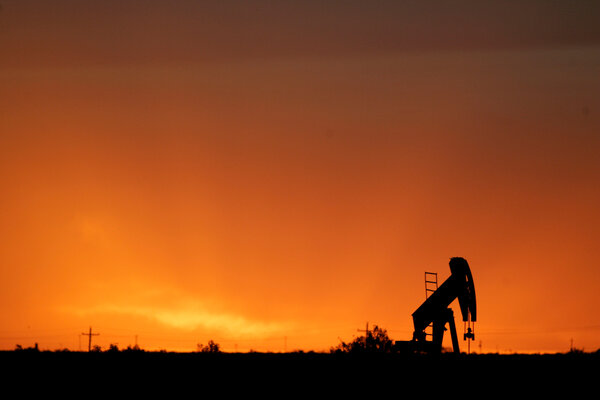 The threat of the world facing a declining supply of oil, so-called peak oil, has given way to a forecast that is calling forth its much more benign cousin: peak demand. The relatively subdued reaction to an agreement this week by the Organization of the Petroleum Exporting Countries to cut oil production beginning in January by 1.2 million barrels per day, or about 3 percent, has shown how far the world's energy picture has changed since the days when OPEC decisions brought drastic results. While the announcement delivered an immediate modest increase in prices, it's unclear whether members will hold to the agreement or that those price levels can be sustained. Thanks to improvements in oil extraction technology, rising prices simply open up more oil to be pumped, such as the shale oil deposits in the United States that have been idle ...
  Going into the Algiers OPEC meeting in late September, the prevailing sentiment among the analyst community was that there is no way any deal will get done: after all there was no secret that the recent animosity between Iran and Saudi Arabia had recent reached unprecedented levels, with both side directly involved across from each other in the Syrian proxy war. However, the deal did happened, surprising virtually everyone, and based on a new Reuters report, it was thanks to one man. Russian President Vladimir Putin was the mediator who played a crucial role in helping OPEC rivals Iran and Saudi Arabia set aside differences to forge the cartel's first deal with non-OPEC Russia in 15 years. The interventions ahead of Wednesday's OPEC meeting came at key moments from Putin, Saudi Deputy Crown Prince Mohammed bin Salman and Iran's Supreme Leader ...
Energy mogul Harold Hamm will not be taking President-Elect Trump up on his offer to name him Energy Secretary, according to Fox News. Hamm, who yesterday cleared a cool $3 billion in less than three hours off his shares in Continental Resources Inc. after the Organization of Petroleum Exporting Countries (OPEC) announced that it had finally agreed to cap its production at 32.5 million barrels per day, also serves as the CEO of Continental Resources, which is clearly a full-time gig when he's not busy raking in billions on the back of OPEC deals. Hamm, whose net worth was previously estimated to be $13.8 billion, has served as Donald Trump's energy advisor and has long been considered a front runner for the position of Energy Secretary. "I am not considering the job," Hamm said to Fox Business Network on Thursday. According to Hamm, he's ...
Ireland is one of the most advanced countries in energy transition, getting over a quarter of its electricity from renewables. It also has one of the most ambitious targets—to obtain 40% of its electricity generation from renewables by 2020—and the resources to be more than 100% powered by renewables, given time and technological development. On the flip side, it also has a severe dependence on imported fossil fuels, and relies on some of the dirtiest power plants in the world. In this episode, we explore this curious mix of reality, ambition, and potential with the leader of Ireland's Green Party, a bona fide energy wonk and a longtime supporter of energy transition. From Ireland's domestic renewable resources to the tantalizing possibility of the North Seas Offshore Grid initiative, it's all here. Geek rating: 4 Guest: Eamon Ryan is the leader of Ireland's Green ...
Gold prices began to drop once again yesterday as the pressure of the dollar strength continued to weigh on gold and silver. We have been saying that gold prices will continue to be weak in the short term and under pressure as we approach the Fed meeting in which a rate hike is expected to be announced. Not only that, we are also looking at possible further hikes in 2017 and with continuing good data from the US, gold prices are bound to be subdued. We also hear reports that China has imposed further curbs on gold imports in order to control capital outflows and with reports saying that India may also be considering a similar action in the near future, this is bound to affect the demand for gold in the short and medium term. These are the reasons ...
When gasoline prices spike over the next few days, find some comfort in knowing that the extra money will benefit struggling Texas companies and the U.S. economy. Admittedly, the idea that higher oil prices could benefit the U.S. is radical. Historically, higher oil prices have dragged down the economy by taking more money from American pockets and sending it overseas. But now that the United States is one of the world's largest energy producers, higher prices mean more revenue for U.S. oil companies that will ultimately spend it rehiring American workers to drill largely Texas wells. This puts the nation in the same league as Saudi Arabia. But while the incoming Trump administration talks about ramping up oil production, Saudi Arabia is planning for demand for oil peaks, and we should as well. For evidence that an extra 5 cents to 15 cents ...
I t has been nearly six years since the self-immolation of a Tunisian fruit vendor triggered a wave of uprisings across the Arab world. What has changed since people in the Middle East and North Africa went out in the streets to demand freedom? A new UN report paints a dire picture, warning that the conditions could be rife for another uprising. Focusing on the region's youth, the Arab Human Development Report shows that while the region has experienced a wave of unprecedented change, a lack of opportunities and inclusivity persists. Part of that can be traced back to the prevalence of conflict over the last decade. While making up 5% of the world's population, the Arab region has experienced 25% of global conflicts since 2010. Events in Syria, Libya and Yemen serve as harsh reminders of that reality. The region's wars ...
The board game "Fleet" (Eagle-Gryphon Games) is a simple engine-building game with auction mechanics.  Each player starts with limited financial resources that are then used to generate capacity for more resources by purchasing fishing licenses and hiring captains.  The game ends when there are either no more fishing licenses to distribute or no more tokens of fish to extract from the ocean.  Whomever has the most points from licenses, ships and fish, wins.  The lost message in the end game is that, contrary to the adage, there are not plenty of fish in the sea.  Fleet demonstrates the issue global overfishing, the potential for conflict over diminishing resources, and how non-state navies may have the answer to this security issue. While nuclear weapons, cyberwarfare, conventional weapons and terrorisms are rightfully significant national security issues, food security – particularly with regard to ...
Petrodollars Won't Be Making an Asian Stopover
When oil prices slumped, petroleum exporters sold emerging-market assets. Now that OPEC has clinched ...
IEA World Energy Outlook 2016
The IEA has released the 2016 version of their annual world energy outlook report ...
Putin Wants to Work With Trump as Equals to Restore Relations
Russian President Vladimir Putin said he's ready to work with U.S. President-Elect Donald Trump's ...
Economic Reality Won Out in OPEC Deal: Yergin
Daniel Yergin, vice chairman at IHS Markit, examines OPEC's agreement to cut production for ...
More News By Topic...