Welcome to PeakOil.com, an online community exploring oil depletion.
  The Japanese government should consider a fundamental change in its current nuclear energy policy if it wants to recover the public's trust in nuclear power, writes Tatsujiro Suzuki, Director of the Research Center for Nuclear Weapons Abolition at Nagasaki University. According to Suzuki, staying on the current path will undermine Japan's economic and political security. Courtesy of The Conversation. Six years have passed since the Fukushima nuclear disaster on March 11, 2011, but Japan is still dealing with its impacts. Decommissioning the damaged Fukushima Daiichi nuclear plant poses unprecedented technical challenges. More than 100,000 people were evacuated but only about 13 percent have returned home, although the government has announced that it is safe to return to some evacuation zones. In late 2016 the government estimated total costs from the nuclear accident at about 22 trillion yen, or about US$188 billion – approximately twice as high as its previous ...
Drilling the Arctic region for oil cannot be justified against the background of the major shift in the global oil production paradigm, Goldman Sachs' lead European commodities equity specialist said on Thursday. "Overall the idea that we have to go into the Arctic to find new resources I think has been dispelled by the enormous cheap, easier to produce and quicker time-to-market resources in the Permian onshore U.S.," Michele Della Vigna, commodity equity business unit leader in EMEA at Goldman Sachs, told CNBC's Squawk Box on Thursday. "We think there is almost no rationale for Arctic exploration," he asserted, noting that while certain areas, such as the Russian Arctic, potentially have workable elements given that the location is much closer to the coast and easier to explore, other areas, such as Alaska, can fairly be considered more in the vein of vanity ...
Today, most American households pay for electric service via a two-part electric rate. This typically consists of a small, fixed customer charge ($ per month) and an energy rate applied per unit of electricity ($ per kilowatt hour). There are some variations on this model, including energy rates that vary based on time of day or total monthly consumption, but the basic structure of residential rates hasn't changed much over time. In recent years, utilities have proposed significant departures to this format to address the changing dynamics of the electric utility industry. Some of these changes have the potential to disrupt the economics of customer efficiency investments and may drive customers to use more electricity. In our new report, Rate Design Matters: The Intersection of Residential Rate Design and Energy Efficiency, we examine the relationship between the changes in residential electric ...
In Asia, it likely will not be straightforward water wars. Prolonged water scarcity might lead to security situations that are more nuanced, giving rise to a complex set of cascading but unpredictable consequences, with communities and nations reacting in ways that we have not seen in the past because climate change will alter the reliability of current water management systems and infrastructure, say experts. China plays an increasingly dominant role in South Asia's water politics because it administers the Tibetan Autonomous Region; the Himalayan mountain range contains the largest amount of snow and ice after Antartica and the Arctic. The World Economic Forum's Global Risks Report 2016 said a water crisis is the most impactful risk over the next 10 years. The effects of rising populations in developing regions like Asia, alongside growing prosperity, place unsustainable pressure on resources and are starting to ...
- Peak gold - Biggest gold story not being reported - Gold 'Mining Zombie Apocalypse' caused miners to slash exploration budgets - Decline in gold production at world's top 10 gold mining companies - Byron King - "No new big mines being built in the world today" - Glencore CEO Glasenberg - Primary global gold output declined in 2016 - Thomson Reuters via Mining.com - 2016 was first year of fall in mine production since 2008 - Rising safe haven demand from 'Trumpflation' and  geopolitical tensions and falling mine supply should lead to "much higher gold prices" - What happens when the unstoppable force of robust global demand for gold meets the immovable object of a small, finite, rare and dwinding supply of physical gold? South Africa Gold Production We have written about 'peak gold' and the ramifications of the underappreciated peak gold phenomenon for the gold market since 2008. The risk of falling gold production and ...
The following is an excerpt from The Ground Beneath Us by Paul Bogard. It's hard to believe that American society could possibly collapse because of a lack of soil. And it's true that we in the States are blessed to live in a country so rich in this life-giving source. But in a small world growing smaller all the time, what happens to the soil in other parts of the world—often much more at risk than our soils—will eventually affect us and our economy, and the stability of the world around us. For example, soil scientists fear that we are wasting and damaging our topsoil—the layer in which most of our food grows—at an entirely unsustainable rate. How unsustainable? One recent study reported that on average the world has only sixty harvests remaining. "On average" because although in the United Kingdom that number ...
Local Siberian media has reported that the very ground that people stand on is moving under their feet in the arctic regions of Siberia. Scientists have discovered 7000 gas filled bubbles according to the Siberian Times.  These, bulges or 'bulgunyakh' in the local Yakut language, were originally discovered last year by researchers in Siberia's remote Bely Island. At that time only 15 of these bubbles had been identified, but a survey in the wider region of the Yamal and Gydan peninsulas has revealed the massive number of 7000 which some scientists fear may explode at any time. There is startling photo evidence in the Siberian Times article that is worth your time to see. From the article: The region has seen several recent examples of sudden 'craters' or funnels forming from pingos after what scientists believe are caused by eruptions from methane gas  released by the thawing of permafrost which is triggered by ...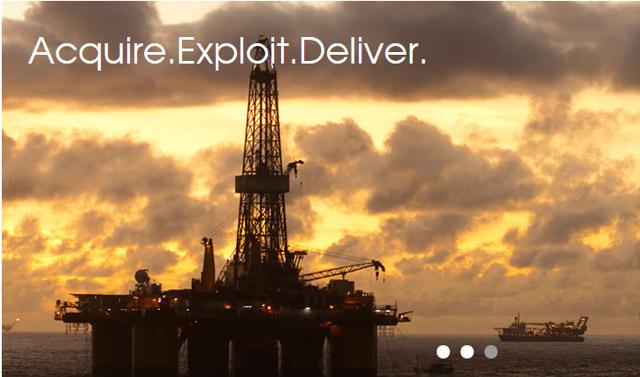 Summary Oil prices are difficult to predict. Some North American oil producers are leaner and less risky than they used to be, especially those that have wiped out billions of dollars in debt via bankruptcy. I identify one such bankruptcy rebirth, which, despite less risk, trades at significantly lower multiples than its peers. There is potential for a 70% increase over the next year if oil gets back into the mid-$50s and it trades at similar multiples to competition. There is also a reasonable chance an outright purchase of this firm could realize value before then. Macro Back in 2014, I wrote this article arguing that the House of Saud's main motivation for allowing oil prices to fall was not economic but power based, concluding: "So, when we investors consider how long oil prices are likely to stay at current levels, we should not just think about monetary ...
Infrastructure investments need reliable basic conditions, according to Oliver Bäte, the chief executive of Allianz and head of the B20 working group "Financing Growth & Infrastructure." The world economy is creaking under the burdens of weak growth, weak trade and low levels of employment – and if that wasn't enough, it has a deficit making economists and governments fret: a lack of investment in infrastructure. Incomplete, obsolete, dilapidated or non-existent communications, supply and transport networks are holding back development and growth. If this deficit is not addressed, it will reduce the opportunities of people everywhere to participate in the world's potential prosperity. No less than $3.3 trillion (€3.07 trillion), or 3.8 percent of global gross domestic product, must be invested annually in infrastructure projects worldwide by 2030 to keep up with population and economic growth. Some 60 percent of that figure falls ...
Extremely high radiation levels were detected using cameras and robots in tainted water inside a reactor containment vessel at the Fukushima No. 1 nuclear power plant, Japan Times reported Tuesday, citing Tokyo Electric Power Company Holdings Inc. (Tepco). The latest readings, taken six years after the Fukushima nuclear meltdown, showed 11 sieverts per hour, according to Japan Times. It is the highest radiation level detected in water inside the containment vessel and is extremely dangerous. Sievert is a unit measurement for a dose of radiation. One sievert is enough to cause illness if absorbed all at once, and 8 sieverts will result in death despite treatment, according to PBS who relied on data from multiple sources including United States Nuclear Regulatory Commission and MIT's Nuclear Science and Engineering department. Following a major earthquake on March 11, 2011, a 15-metre tsunami disabled the power supply and cooling of three ...
Saudi Arabia Downgraded By Fitch To A+ On Soaring Fiscal Deficit, Deteriorating Balance Sheet
With Saudi Arabia scrambling to respond to surging US shale production in what many ...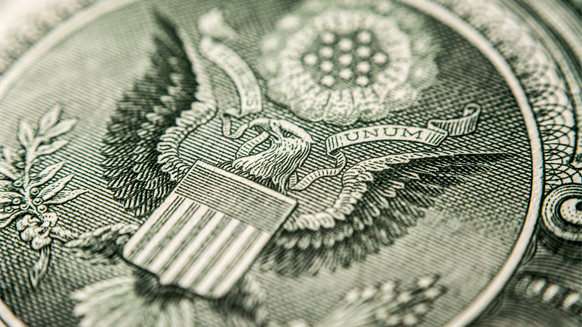 Under-$50 WTI Oil Price Will Be 'Short Lived'
The WTI oil price of under $50 per barrel won't last for long, according ...
How OPEC Lost The War Against Shale, In One Chart
At the start of March we showed a fascinating chart from Rystad Energy, demonstrating ...
Big Oil's Plan to Buy Into the Shale Boom
Exxon, Shell, and Chevron plan to spend $10 billion in the U.S. shale patch ...
More News By Topic...