Welcome to PeakOil.com, an online community exploring oil depletion.
The Iraqi army has said its strategy for retaking the Islamic State of Iraq and the Levant (ISIL) group's stronghold of Tikrit is to surround the city before launching an assault. A senior commander said on Wednesday that operations were currently focused on preventing ISIL from launching more attacks and cutting supply lines to stop reinforcements and weapons from reaching Tikrit. The next step will be to "surround the towns completely, suffocate them and then pounce on them," Lieutenant General Abdel Amir al-Zaidi told the AFP news agency. On Monday, the Iraqi security forces and a variety of allied fighting units launched the biggest ground operation yet against ISIL in Iraq. Backed by jets and helicopters, the 30,000-strong force is moving in from three main directions, their progress slowed by suicide bombers, sniper fire and booby traps. Iraqi forces have yet to retake Ad-Dawr and ...
Western politicians and pundits should be more careful with their predictions for the Russian economy: Reports of its demise may prove to be premature. Bashing the Russian economy has lately become a popular pastime. In his state of the nation address last month, U.S. President Barack Obama said it was "in tatters." And last week, Anders Aslund of the Peterson Institute for International Economics published an article predicting a 10 percent drop in gross domestic product this year — more or less in line with the apocalyptic predictions that prevailed when the oil price reached its nadir late last year and the ruble was in free fall. Aslund's forecast focuses on Russia's shrinking currency reserves, some of which have been earmarked for supporting government spending in difficult times. At $364.6 billion, they are down 26 percent from a year ago and $21.6 ...
Exxon Mobil CEO Rex Tillerson expects the price of oil to remain low over the next two years because of ample global supplies and relatively weak economic growth. "People need to kinda settle in for a while," Tillerson said at the company's annual investor conference in New York. In a presentation to investors outlining its business plans through 2017, Exxon assumes a price of $55 a barrel for global crude. That's $5 below where Brent crude, the most important global benchmark, traded on Wednesday. It's about half of what Brent averaged between 2011 and the middle of last year. The price of oil plunged in the second half of 2014 when it became apparent that production was outpacing global demand. The rise in U.S. production last year of 1.5 million barrels per day was the third largest in the history of the global ...
Saudi Oil Minister Ali Al-Naimi gave a speech in Berlin today. Here's the full text as provided by the ministry. I've highlighted the important bits like where he talks about how Saudi Arabia is not waging a "war on shale" and how OPEC is not dead. Excellenzen, Damen und Herren, guten morgen. It is a pleasure to be here in Berlin speaking at the German-Arab Friendship Association. I first visited Germany as a student in 1960, when I spent a summer traveling around the country, visiting Bonn, Frankfurt, Heidelberg, Stuttgart and Munich. It is a time I recall fondly and I have returned many times since. I was here last August, enjoying a holiday in your beautiful Black Forrest. So when I talk about the friendship between Germany and the Arab world, I have personal experience of your nation's kindness and hospitality. Ladies and ...
Transition US is delighted to be part of the second cohort of national Transition hubs (along with Brazil, Mexico, Germany, and Portugal) to be receiving mentoring and support from Transition Network to bring REconomy to our country. We believe REconomy provides an important complement to the diverse, innovative work to build just and regenerative economies that is already happening in communities across the US. "A movement is emerging in many places, under many guises: New Economy (or Economies), Regenerative Economy, Solidarity Economy, Next Economy, Caring Economy, Sharing Economy, Thriving Resilience, Community Resilience, Community Economics, Oppositional Economy, High Road Economy, and other names. It's a movement to replace the default economy of excess, control, and exploitation with a new economy based on respecting biophysical constraints, preferring decentralization, and supporting mutuality. This movement is a sign of the growing recognition that what often ...
 Libya on Wednesday declared a force majeure related to 11 oil fields in the center of country, after a string of attacks against the facilities by the radical group calling itself Islamic State. In a statement posted on its website, state-owned National Oil Co. said it was no longer able to ensure security in the 11 fields and declared force majeure on them, a move guaranteeing legal protections from claims against any future disruptions. In recent weeks, the North African country's oil industry--once the lifeblood of its economy--has been in the cross hairs of an armed conflict. The country is pumping about 500,000 barrels of crude oil a day, three times less than its peak output. The Dahra oil field, about 500 kilometers (310 miles) southeast of Tripoli, was attacked late on Tuesday, hours after two other oil facilities were targeted by the ...
All right, the headline might be a tad hasty. Nevertheless, geologist M. King Hubbert famously (and so far) correctly predicted in 1956 that U.S. domestic oil production in the lower 48 states would peak around 1970 and begin to decline. In 1969 Hubbert predicted that world oil production would peak around 2000. Hubbert argued that oil production grows until half the recoverable resources in a field have been extracted, after which production falls off at essentially the same rate at which it expanded. This theory suggests a bell-shaped curve rising from first discovery to peak and descending to depletion. In fact, daily U.S. oil production did "peak" at an average 9.6 million barrels in 1971. In January, U.S. production averaged about 9.2 million barrels per day. If Hubbert were right this should not be happening. The problem with Hubbert's analysis and that of his many peak oilist devotees is that they overlook how market ...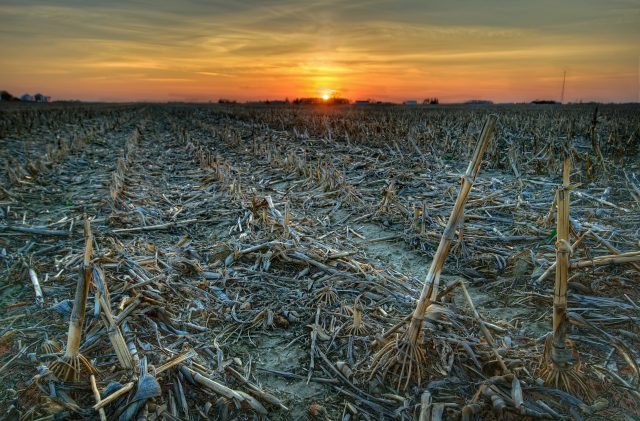 Last winter, I was in the sub-basement of the library at the University of Minnesota, with two state maps stretching 10 feet across spread out on the table in front of me. One was from the 1990s, the other a century older. Growing up on the Wisconsin border, the Minnesota I knew was nothing but farm fields growing food, interrupted only by the Twin Cities and their suburbs. But the map from the state's early years showed a different landscape. Back then, carbon-storing forests covered most of Minnesota. Today it's mostly cornfields with ethanol fuel plants sprouted in between. Farmers used to grow corn and other crops to sell as food for families and livestock, but in the last decade, selling it for ethanol has become too lucrative to refuse. In 2013, thanks largely to surging demand from ethanol plants, U.S. ...
Just a few short years ago a friend called me to chat about the possibility of stranded assets in oil and gas due to climate change and the expected legislation and new regulations that would entail. This was an interesting idea coming out of the UK at the time. Since then, the idea has gained more and more traction. What is starting to emerge, however, is that stranded assets in oil and gas are not going to happen merely because of climate change. It is happening as we speak because a number of potentially disrupting events are all converging on one point: our use of hydrocarbons. Some of the challenges are due to climate and some are not. What is clear, however, is that they are multiplying. Though climate change will no doubt prove to be one aspect of stranded ...
3D Printing is all the rage these days, so it's no surprise someone has printed a complete and functional electric automobile, appropriately named the Strati (Italian for "layers"). 18 months ago, Phoenix Arizona company Local Motors teamed up with Cincinnati Incorporated to develop a neighborhood electric car. The project is open source; members are encouraged to share their vehicle design ideas, which are then produced and perfected by the community. The components are then printed by the Oak Ridge National Laboratory. French automaker Renault produces the electric car battery, motor and suspension. The two seater has a top speed of 40mph and a range of 120 miles. Italian Michele Anoe's design was chosen for the first car. The first test drive took place on Sept 13, 2014 (see video). Since then, the printing process has been demonstrated at both the International ...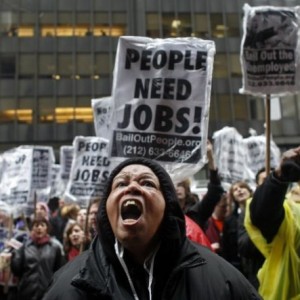 Modern Life Is Probably Screwed by Peak Oil, But It's Not Too Late to Avoid Mass Starvation
The challenge of feeding 7 or 8 billion people while oil supplies are falling ...
Saudi king keeps close hand on oil in remodelling strategic team
Saudi Arabia's subtle change of energy policymaker line-up since the accession of new King ...
The Gifts Of Grief In A Time Of Endings
As with so many topics in this culture, near-term human extinction (NTHE) has become ...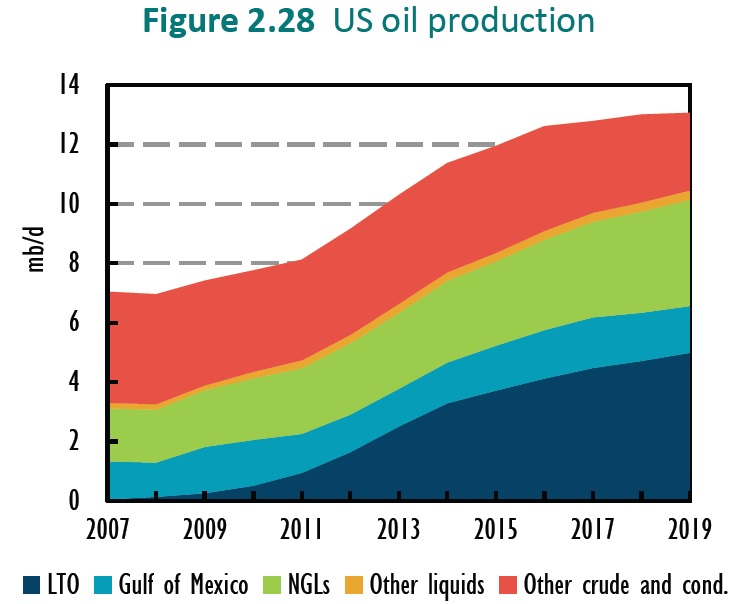 US shale oil growth practically zero in 2017
The International Energy Agency's Medium Term Oil Market Report 2015 included an interesting graph ...
More News By Topic...