Welcome to PeakOil.com, an online community exploring oil depletion.
According to a new filing by Exxon to the U.S. Securities and Exchange Commission (SEC), Exxon said that its board "has reconsidered the proposal requesting a report on impacts of climate change policies" by major shareholders at its annual meeting earlier this year. The company will disclose more information regarding "energy demand sensitivities, implications of two degree Celsius scenarios, and positioning for a lower-carbon future," the company's filing stated. The pressure from activists and shareholders to disclose more information related to Exxon's vulnerability to climate change are the latest in a series of headwinds over the past few years, Bloomberg writes. The oil supermajor has also had to contend with its inability to find and replace all of the oil and gas reserves that it produces in a given year, and for several years in a row, that reserve-replacement ratio has been under 100 percent, ...
Shale producers are roaring back to life, pushing the global oil supply to its highest level in a year and undermining OPEC's efforts to rebalance the market through production cuts, the International Energy Agency said Thursday. In its closely watched monthly oil market report, the IEA said the amount of crude oil on the global market rose by 170,000 barrels a day in November to 97.8 million barrels a day. The agency cited a surge in U.S. shale production and increased drilling and completion activity. ... WSJ
On sunny days, when his classmates run out to play, Gabriel Rosales heads to the school nurse for a dose of Albuterol. The fine mist opens his airways, relaxing the muscles in his chest. Without it, recess could leave the nine-year-old gasping for breath. He gets a second dose at the end of the day before heading home from St John Bosco Elementary School, in San Antonio, Texas. How big oil is tightening its grip on Donald Trump's White House  Over the past year, Gabriel's asthma has worsened. Visits to the emergency room, shortened trips to the park and reliance on inhalers have become his new norm. "It got to the point where I couldn't even leave him with anybody," said his father, Gabe, who works as a consultant to the National Association of Public Employees, a workers' advocacy group, and a seasonal ...
IF you have ever wondered what national oil companies are for, one of the bigger ones offers this pithy take on the cover of its annual report: This isn't strange; national oil companies, or NOCs in industry parlance, are often their country's biggest corporate entity, employer and source of public revenue. The question is what they offer international investors, especially as we await the initial public offering (IPO) of the biggest NOC of all, Saudi Arabian Oil Co, or Saudi Aramco. The proliferation of listed NOCs is mostly a post-2000 phenomenon. These include Russia's Rosneft Oil Co PJSC; China's PetroChina Co Ltd, China Petroleum & Chemical Corp, and CNOOC Ltd; Petroleo Brasileiro SA of Brazil; and Norway's Statoil ASA. The timing, amid a boom in oil prices and emerging markets, was no accident. The IPO pitches shared common themes like sheer scale and ...
PepsiCo is the latest company to go public with preliminary plans to buy electric semi-trucks from Tesla, which recently unveiled a rig with plans to begin production in 2019. Why it matters: While these are not final transactions, the announcements by major companies represent something of a corporate vote of confidence in Tesla despite its recent stumbles scaling up production of its mass-market Model 3 sedan. Keep reading 182 words Reuters reports that the food and beverage giant has reserved 100 of the trucks, the largest reported corporate purchase plan thus far. Walmart has reserved 15 trucks and the trucking company J. B. Hunt Transport Services has also placed orders, among other buyers. Overall reservations to date are at 276, according to Reuters calculations. PepsiCo confirmed the order to Axios. "These trucks will be deployed across our ...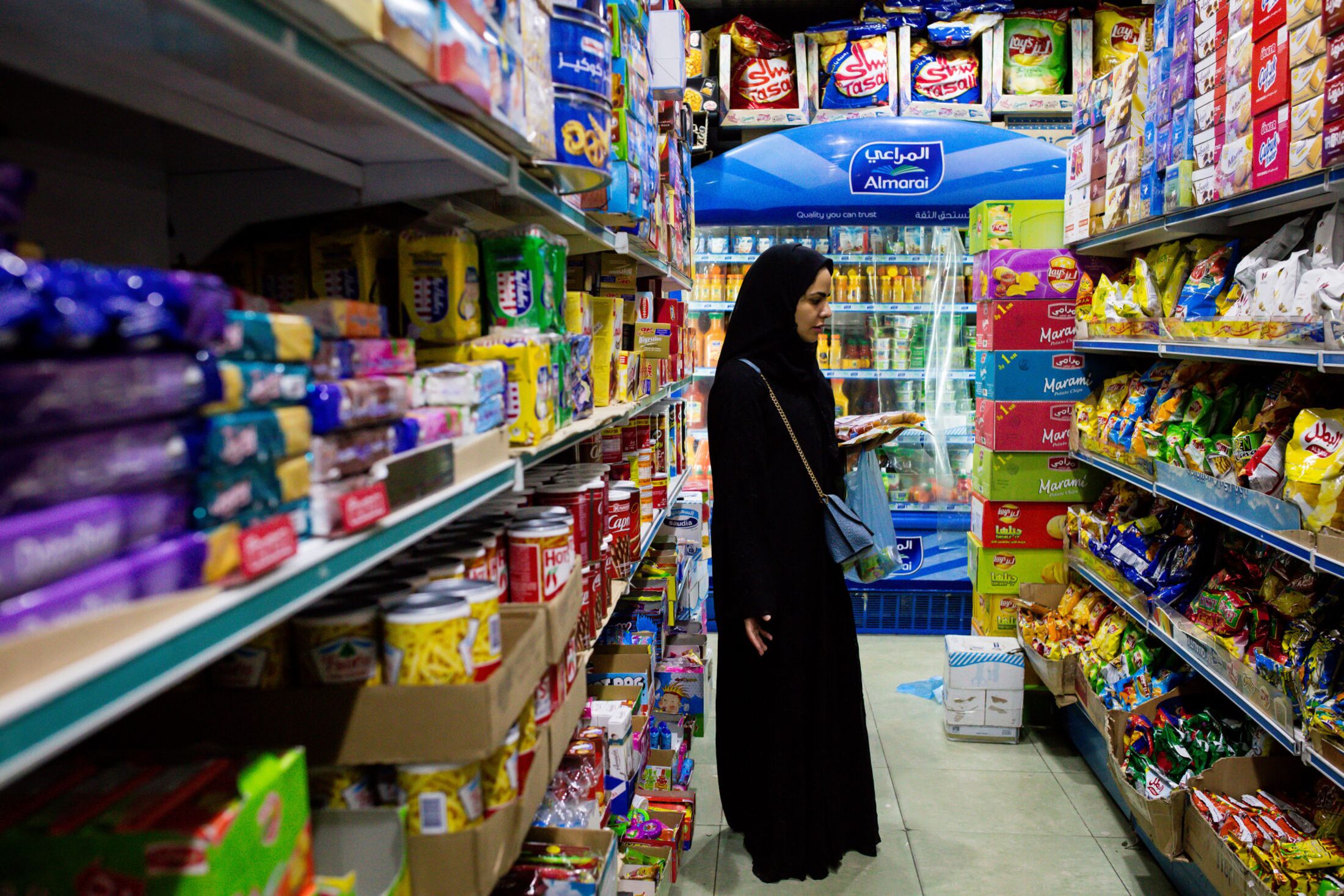 Saudi Arabia will begin cash transfers to low- and middle-income citizens this month, part of efforts to cushion the blow for families as the kingdom overhauls its oil-dependent economy. Monthly cash payments will start on Dec. 21 to compensate Saudis affected by measures including subsidy cuts and new taxes, officials said Tuesday. The cabinet approved the so-called Citizen's Account program, which will be reviewed quarterly, at the same time it ratified changes to the prices of fuel and electricity, planned for the first quarter next year. Crown Prince Mohammed bin Salman is leading the push to reduce Saudi Arabia's addiction to oil, but many of the reforms he's implemented have hit the wallets of Saudis. The Citizen's Account is designed to offset those measures with extra cash for those who need it most. A smooth roll-out is key in a country where ...
The International Thermonuclear Experimental Reactor (ITER) project has reached an important milestone, passing the 50% completion mark this month. Nuclear physicist Anatoly Krasilnikov, director of Russia's ITER Project Center, told the RIA Novosti news agency about Russia's key role in the project. ITER project general director Bernard Bigot announced last week that the ambitious $23.7 billion nuclear fusion research and engineering megaproject in Saint-Paul-les-Durance, southern France is now over 50% finished. The project, whose participants include Russia, the EU, the US, China, India, Japan, South Korea and Switzerland, envisions completing the assembly of its doughnut-shaped tokamak reactor by 2021, and starting the process of superheating hydrogen atoms to 150 million degrees Celsius – ten times the temperature of the Sun's core, by 2025. © Sputnik/ Taras Litvinenko Physicists to Create Solar Panel Based on Graphene and Quantum Dots The idea of a reactor capable of controlled thermonuclear fusion for the creation of electrical energy is a ...
Summary Empirical data does not support multiple recent allegations that the EIA's reporting or forecasts are "wrong." The wave of frivolous accusations against the EIA in the blogosphere preys on the least protected category of investors. A competent, independent, bias-free EIA must be safeguarded. This idea was discussed in more depth with members of my private investing community, Zeits OIL ANALYTICS. Bashing the EIA (U.S. Energy Information Administration) has become trendy of late among a certain category of bloggers. However, the allegations that the agency's analytics are "wrong" often turn out to be without substance or even without demonstrated understanding of what the EIA does. Disappointingly, the outbreak of the "can't trust the EIA" fever among sensation-seeking amateur writers has coincided with less-than thought-out criticisms by some respected industry insiders and weak coverage of the subject by major financial news outlets. Unmerited attacks on the agency ...
The U.S. Energy Information Administration on Tuesday cut its 2018 world oil demand growth forecast by 40,000 barrels per day to 1.62 million bpd. In its monthly forecast, the agency raised its oil demand growth estimate for 2017 by 80,000 bpd to 1.39 million bpd. reuters
Saudi Arabia plans to raise domestic gasoline and jet fuel prices in January, part of a program to gradually eliminate energy subsidies as the kingdom seeks to overhaul its economy and balance the budget, according to a person with knowledge of the matter. Gasoline prices are set to increase by about 80 percent, while jet fuel prices will be raised to international levels in one go, the person said, asking not to be identified because the matter isn't public. Gasoline and other fuels such as diesel, kerosene and heavy fuel oil, will see incremental price increases over several years, the person said. Excluding jet fuel, prices won't reach international levels until 2023 at the earliest, and potentially by 2025. Electricity tariffs won't be increased directly, but will rise gradually with other energy prices, the person said. The Finance Ministry, which oversees the ...
US Geological Survey To Reevaluate Bakken Oil Reserves
Federal geologists will lead a push to reevaluate the total amount of recoverable oil ...
Iran Ready for Broader Cooperation With China
I ran is ready to engage in cooperation over major projects with China, a ...
The Super Basin Behind US NatGas Dominance
Natural gas production in the United States has skyrocketed over the past five years, ...
The Great Energy Transition: A Progress Report
On Nov. 24 in Stockholm, there was a demonstration of the progress that the ...
More News By Topic...