Welcome to PeakOil.com, an online community exploring oil depletion.
The story sounds familiar. For decades oil and natural gas drilling have been proceeding and creating prosperity for those involved. At some point significant earthquakes occur in areas where they were formerly very rare or nonexistent. Those quakes are linked to oil and gas drilling and production. The industry denies the link. The quakes continue, get worse and finally get strong enough to do damage. To those living in the United States, this reads like stories coming out of the fracking boom in states that include Oklahoma, Texas, Ohio, Kansas and Arkansas. To those living in Europe, it's the story coming out of The Netherlands, home to the Groningen Gas Field, one of the largest natural gas finds ever. The Groningen field has been both a blessing and a curse for the Dutch. Since its discovery in 1959 the Dutch have reaped huge ...
Highlights: An example of the effect of discount rate is presented by calculating the welfare optimal wind/solar market share. Developed nations with a low discount rate show an optimal wind/solar market share of 37%. On the other hand, developing nations with high discount rates show an optimal share of only 2%. This is tremendously important given that the developing world increasingly dominates global energy system development. Introduction What is the most important element related to sustainable development? I don't think many people will answer with "the discount rate", but I genuinely think this is the single most important sustainability consideration. Unfortunately, it is also one of the most poorly understood elements. This article will attempt to rectify matters by delving a little deeper into this critical parameter. What is the discount rate? The discount rate is applied to quantify the fact that we value near-term returns more highly ...
Canadian heavy crude is a cornerstone of global oil supply now and into the next decade. But growth is likely to be increasingly affected by investor sentiment soured by environmental concerns and competition for capital from tight oil. Both factors have already begun to reshape the domestic corporate landscape. How many oil producing countries can predict with some confidence that they can increase output over the next decade? Outside OPEC, we reckon the answer is just three, a fraction of the thirty or more non-OPEC countries that will contribute 53 million b/d to global oil supply this year. Those three power houses are: USA, driven by tight oil; Brazil, by the giant deep water pre-salt fields of the Santos basin; and Canada, by the extra-heavy crude of its Albertan oil sands. Canada is already the third largest non-OPEC producer (behind the US ...
Iraq is planning to start offshore oil and gas exploration to boost the OPEC nation's reserves, Oil Minister Jabar al-Luaibi said in a statement on Monday. Luaibi said he "gave guidance to the Oil Exploration Company about the importance of exploring territorial waters to assess the hydrocarbons reserves and to boost Iraq's capacity". Iraq last week announced an increase in its oil reserves to 153 billion barrels from a previous estimate of 143 billion barrels. Iraq has boosted output rapidly in recent years with the help of foreign oil companies to become OPEC's second-largest producer behind Saudi Arabia. It agreed at the end of November to take part in an OPEC agreement to cut global supply to help to lift oil prices. RIGZONE
We need a new civil war like we need a hole in the head. But that's just it: America has a hole in its head. It's the place formerly known as The Center. It didn't hold. It was the place where people of differing views could rely on each other to behave reasonably around a touchstone called the National Interest. That abandoned place is now cordoned off, a Chernobyl of the mind, where figures on each side of the political margin fear to even sojourn, let alone occupy, lest they go radioactive. Anyway, the old parties at each side of the political transect, are melting down in equivalent fugues of delusion, rage, and impotence — as predicted here through the election year of 2016. They can't make anything good happen in the National Interest. They can't control the runaway rackets that ...
Crude oil imported to the United States from Saudi Arabia and Iraq combined has reached a peak not seen since 2012, but the U.S. Energy Information Administration says the volume will likely decline soon. Toward the end of 2016, high production in Saudi Arabia and Iraq, coupled with low domestic demand in Saudi, contributed to the crude export volumes. Saudi exported 8.3 million barrels per day (Mmbpd) in November – its highest volume since May 2003 – before dropping to 8 Mmbpd in December, EIA said in a recent brief. Iraq's exports hit a record high of almost 4.1 Mmbpd in November, which continued through December. Both countries' production was relatively high prior to OPEC's pledge in November to cut production. Saudi Arabia produced 321,000 bpd and Iraq volumes increased by 700,000 bpd, above the previous year's levels, according to information from ...
President Trump blames Mexicans, Chinese and other foreigners for the plight of downwardly mobile Americans but the real culprits are his corporatist pals who grab the lion's share of the wealth from U.S. global dominance, says JP Sottile. By JP Sottile Donald Trump kicked-off his presidency with the bold accusation that the "wealth of our middle class has been ripped from their homes and then redistributed across the entire world." It was a logical follow-up to a campaign rooted in selling voters on a grand global conspiracy of wily Chinese, cunning Mexicans, lollygagging NATO welfare queens and nefarious "global elites" who've gotten fat and rich off of the weakness, stupidity and complicity of American leadership. Donald Trump speaking with supporters at a campaign rally at Fountain Park in Fountain Hills, Arizona. March 19, 2016. (Flickr Gage Skidmore) This international cabal of money-making interlopers has, ...
Greetings Trouble Makers, At the end of last year, we decided to put an end to our flagship project, "It's the end of the world as we know it and I feel fine" after a decade-long run. We did this in order to focus our energies on developing a new show concept — one that is designed to be watched in groups, and which we hope will foster productive discussions among comrades, or prospective comrades, in the years to come. To this end, since December of 2016, we have been developing "Trouble," a new monthly show offering in-depth anarchist analysis on various topics, struggles and movement dynamics. Our first episode, entitled "Black Snake Killaz: The Untold Story of the Red Warrior Camp", about the fight to stop the Dakota Access Pipeline (NoDAPL), was slated to premiere this coming Sunday, February 26th at ...
The explosion of the Deepwater Horizon drilling rig in 2010 caused an environmental disaster. But an oil spill like that could happen again, scientists say. Will they be able to prevent worse in the future? 21 April 2010: Fireboats battling the blazing remnants of the oil rig The search for crude oil has become increasingly desperate. As easily-accessible sources run dry, more challenging oil springs are being sought out - including ultra-deep wells in the ocean. But what if something goes wrong? The Deepwater Horizon disaster was a terrible example of the environmental devastation that can be caused through deepwater drilling. On 20 April 2010, BP's mobile offshore drilling rig exploded in the Gulf of Mexico, 41 miles off the Louisiana coast. It resulted in a massive offshore oil spill. Until the well could be sealed five months later, 780 million liters (210 million gallons) of ...
Infowars reporter Millie Weaver discusses developments regarding an ongoing coup against President Donald Trump with renowned code breaker and former intelligence advisor Louis Buff Parry. Weaver and Parry discuss a recent Tucker Carlson interview with former CIA officer Bryan Dean Wright who reveals insider information which confirms a rogue group within the U.S. intelligence community is withholding sensitive information from President Trump in what appears to be part of a coup against POTUS to remove him from office. Parry goes over possible ways the Trump administration could stop the coup within the powers allotted to him by way of the Constitution and Executive Orders.
An Independent Evaluation of the El Hierro Wind & Pumped Hydro System
1. Overview In the 1980s, the first ideas about the combination of a wind park ...
Why Oil Demand Forecasts Have Become A Guessing Game
Get yourself a ruler, a pencil and a piece of paper. Place the ruler ...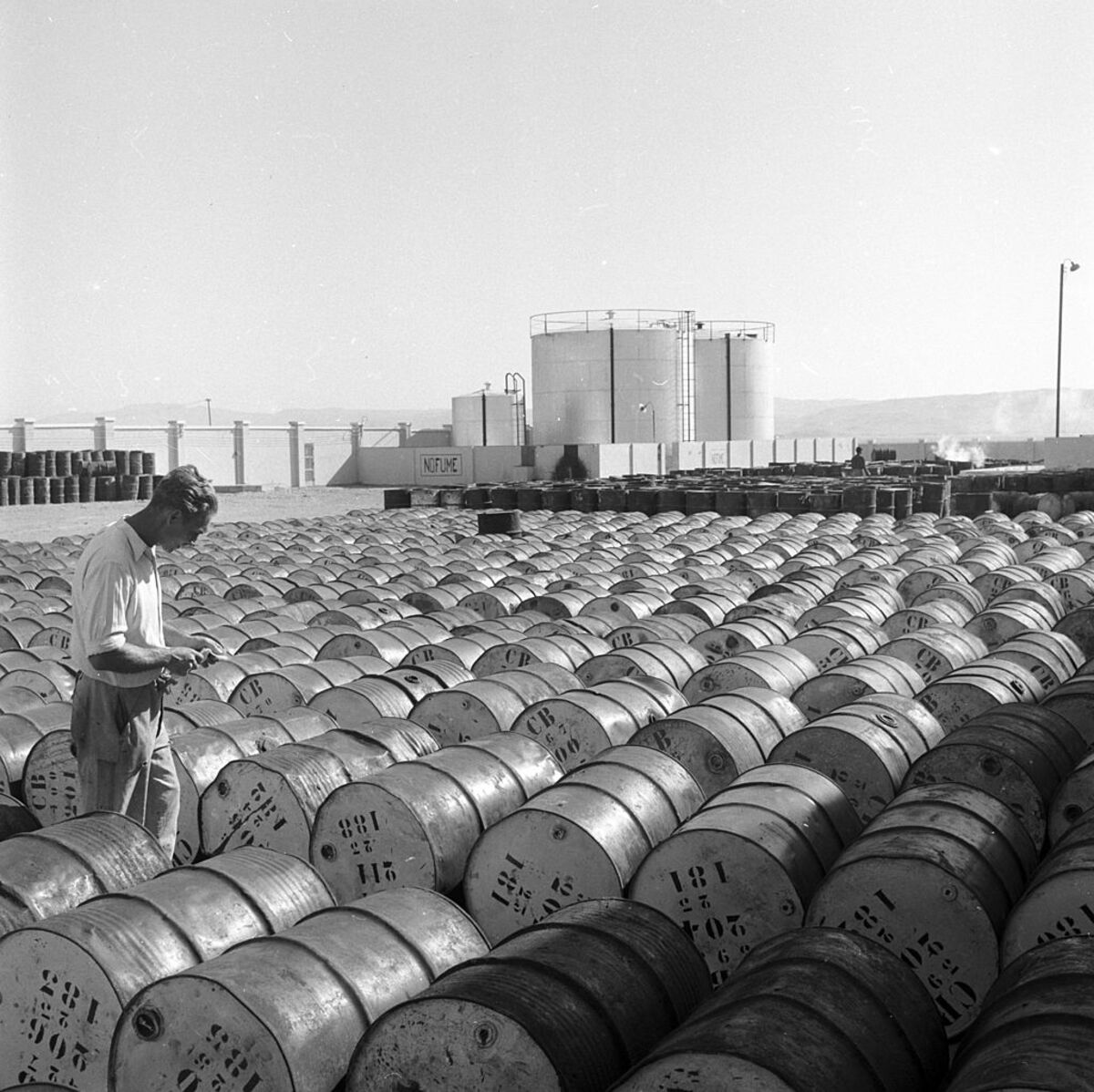 Losing 4.3 Billion Barrels Is Good For Exxon
Losing 4.3 billion barrels of reserves could be just what Exxon Mobil Corp. needed. There's ...
On the Thermodynamic Model of Oil Extraction by the Hill's Group
SK is a professor emeritus in the department of Mechanical and Aeronautical Engineering at ...
More News By Topic...