Welcome to PeakOil.com, an online community exploring oil depletion.
Mexico's plans to develop its shale oil resources have finally taken a step forward following years of largely fruitless efforts by the state owned company Pemex. Canada's Renaissance Oil and Russia's Lukoil are joining forces to develop the Amatitlan block of the Chicontepec region. They aren't interested in the shallower tight oil, but in the stack's deeper Pimienta shale formation, which is what they consider Mexico's Eagle Ford. Renaissance and Lukoil agreed to a $60 million accelerated development plan for the Amatitlan block for 2017, which will include workovers of existing wells, and the drilling of new wells. The Pimienta formation, located in the Upper Jurassic layer of the Chicontepec, is an important play for the future production of Mexico, as output has been trending lower. Renaissance estimates original oil in place in the Amatitlan block at 4.2 billion barrels of oil equivalent, and ...
Back in 1776, Adam Smith talked about the "invisible hand" of the economy. Investopedia explains how the invisible hand works as, "In a free market economy, self-interested individuals operate through a system of mutual interdependence to promote the general benefit of society at large." We talk and act today as if governments and economic policy are what make the economy behave as it does. Unfortunately, Adam Smith was right; there is an invisible hand guiding the economy. Today we know that there is a physics reason for why the economy acts as it does: the economy is a dissipative structure–something we will talk more about later.  First, let's talk about how the economy really operates. Our Economy Is Like a Self-Driving Car: Wages of Non-Elite Workers Are the Engine Workers make goods and provide services. Non-elite workers–that is, workers without advanced education or supervisory ...
In all the smoke and fog emitted by Trump and his adversaries, it must be hard to make out the actual issues dogging this society, and even when you can, to find a coherent position on them. This was nicely illustrated in Paul Krugman's fatuous column in Monday's New York Times, "On Economic Arrogance" — the title describes Krugman's own attitude to a T. In it, Krugman attempts to account for the no-growth economy by marshaling the stock-in-trade legerdemain of academic economics: productivity, demographics, and labor metrics. Krugman actually knows zip about what afflicts us in the present disposition of things, namely the falling energy-return-on-energy-investment in the oil industry, which is approaching the point where the immense activity of getting oil out of the ground won't be worth the cost and trouble of doing it. And since most of the things ...
U.S. Defense Secretary Jim Mattis said Monday the United States does not intend to seize Iraqi oil, shifting away from an idea proposed by President Donald Trump that has rattled Iraq's leaders. Mattis' arrived on an unannounced visit in Iraq as the battle to oust Islamic State militants from western Mosul moved into its second day, and as the Pentagon considers ways to accelerate the campaign against IS in Iraq and Syria. Those efforts could be complicated by Trump's oil threat and his inclusion of Iraq in the administration's travel ban — twin blows that have roiled the nation and spurred local lawmakers to pressure Prime Minister Haider al-Abadi to reduce cooperation with Washington. "I think all of us here in this room, all of us in America have generally paid for our gas and oil all along, and I'm sure that we ...
Concerns about a potential, and so far unsubstantiated, nuclear "incident", reportedly in the vicinity of the Arctic circle, spread in the past week after trace amounts of radioactive Iodine-131 of unknown origin were detected in January over large areas in Europe according to a report by the Institute for Radiological Protection and Nuclear Safety, the French national public expert in nuclear and radiological risks. Since the isotope has a half-life of only eight days, the detection is an indication of a rather recent release. As the Barents Observer adds, "where the radioactivity is coming from is still a mystery." The air filter station at Svanhovd - located a few hundred meters from Norway's border to Russia's Kola Peninsula in the north - was the first to measure small amounts of the radioactive Ionide-131 in the second week of January.  Shortly thereafter, ...
In the past, forecasters had a relatively simple method of estimating whether demand for oil would increase or decrease and by how much. For the most part, they simply looked at the economy. If people were making more money, it was safe to assume they would spend more, travel more and head to the car dealership more often. Now, technologies like electric cars, ride-sharing programs, and autonomous-driving systems are forcing experts to completely rethink their expectations for the future. Their job is becoming a lot more challenging. 'What you're seeing is a lot of uncertainty in the transportation sector.' - Kevin Birn, IHS There's still a correlation between oil demand and economic activity, but a number of other factors are also at play, making it exceptionally difficult to project how much oil we'll consume in the future. That's why some major industry players are presenting multiple alternative models of what could ...
Iraq's oil reserves have increased to 153 billion barrels, from a previous estimate of 143 billion barrels, Oil Minister Jabar al-Luaibi said on Sunday. Iraq will ask the Organization of the Petroleum Exporting Countries to adopt the new figure as the official estimate for its reserves, he said in a statement. The increased estimate is the result of appraisals and exploration carried out at seven oil fields in central and southern Iraq, he said. Iraq is developing its oil reserves with the help of foreign companies, to make up for three and a half decades of conflict and international sanctions, starting with the 1980-1988 war against Iran. Iraq's new proven reserves estimate brings it closer to Iran's 158 billion barrels. It is OPEC's second-largest producer, after Saudi Arabia. Venezuela and Saudi Arabia lead OPEC's 14 members in terms of oil reserves, with 301 billion barrels and 266 billion barrels respectively, according to the organisation's website. RIGZONE
On August 15, 1971, President Nixon killed the last remnants of the gold standard. It was one of the most significant events in US history—on par with the 1929 stock market crash, JFK's assassination, or the 9/11 attacks. Yet most people know nothing about it. Here's what happened… After World War 2, the US had the largest gold reserves in the world, by far. Along with winning the war, this let the US reconstruct the global monetary system around the dollar. The new system, created at the Bretton Woods Conference in 1944, tied the currencies of virtually every country in the world to the US dollar through a fixed exchange rate. It also tied the US dollar to gold at a fixed rate of $35 an ounce. The Bretton Woods system made the US dollar the world's premier reserve currency. It effectively forced other countries ...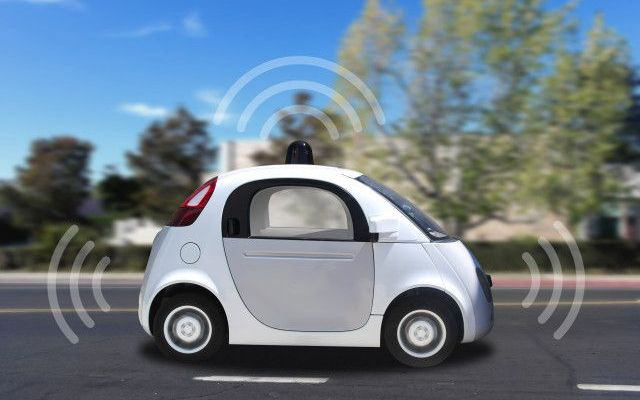 Can we just get real here for a minute? Our streets and highways are never going to be populated by a significant number of driverless cars. Any more than our lives are going to be enriched by attentive robots exhibiting artificial intelligence. We are no closer to deploying fleets of driverless cars now than we were to having a flying car in every garage, as the illustrated predictions in Popular Mechanics and the like insisted through the 50s and 60s. And 70s and 80s. (I should have warned you about the disorientation a sudden dose of realism can have; sit down and breath into a paper bag, it will pass.) The deafening hype we are hearing about driverless cars is the sound of an entire industry trying to administer mouth-to-mouth resuscitation to itself. Everything we hear about the auto industry is ...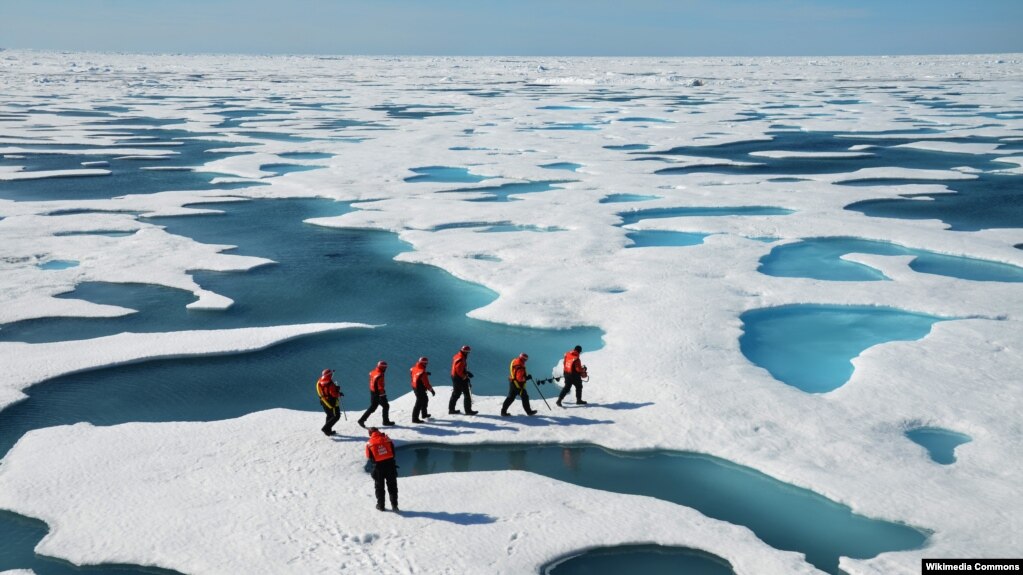 Sea ice in both the Arctic and Antarctic last month hit the lowest levels on record for January, the United Nations World Meteorological Organization says. Concentrations in the atmosphere of carbon dioxide, the chief gas said to cause global warming, also hit a January record. "It is a quite strange situation," said David Carlson, director of the World Climate Research Program, on February 17. Despite being winter, "it's extraordinarily warm in the north, and the sea ice...is at a minimum at this point in both hemispheres." The heat content of the oceans, which is a more reliable measure of earth's warming than surface air temperatures, has been "relentlessly going up and up and up," he said. There have been at least three periods this winter when Arctic sea ice has retreated, when it should have been expanding, according to satellite records that go back ...
Hydrocarbons depletion inescapable reality
Hydrocarbons are a depleting resource and this is an "inescapable" reality, said HE Abdullah ...
Another robot just broke down investigating Fukushima
Another robot has died in the depths of one of Fukushima's nuclear reactors, as ...
How Saudis Cut Oil Output Without Really Cutting
Saudi Arabia has led the way among major energy exporters in cutting oil production. ...
EU Coal Plants 'Should all Close by 2030'
EU countries should close all of their coal plants by around 2030 if they ...
More News By Topic...