Welcome to PeakOil.com, an online community exploring oil depletion.
Donald Trump is venturing Thursday into what is uncharted territory for most presidential candidates: North Dakota, the heart of America's oil boom. And the oil industry is eager to hear what the Republican Party's presumptive presidential nominee is going to say at an oil conference he's addressing Thursday afternoon in Bismarck. The businessman has not made expansive remarks about energy policy during the presidential campaign so far, leaving many wondering where he comes down on a host of issues. Industry leaders and environmentalists have been forced to glean information from Mr. Trump's sporadic comments, such as how he'd want to take some of the profits from the Keystone XL pipeline and how he'd back corn ethanol despite the oil industry's opposition. "Well, I think I do support Trump," said Ron Ness, president of the North Dakota Petroleum Council, which is hosting the conference, ...
As late as the 1880s, John D. Rockefeller's Standard Oil commanded fully 80% of the world's petroleum market. The most serious threats to his hegemony were already in his boardroom, having capitulated to mergers. Or so it seemed until Royal Dutch and Shell, a pair of relative latecomers to Big Oil, appeared from nowhere to challenge Rockefeller's near-monopoly. This is the story that Peter B. Doran tells in "Breaking Rockefeller: The Incredible Story of the Ambitious Rivals Who Toppled an Oil Empire." His heroes are Marcus Samuel Jr., the English merchant who founded Shell Oil, and Henri Deterding, an early executive at the Royal Dutch Petroleum Co., which would eventually merge with Shell. His villain is Rockefeller, whose cutthroat tactics Mr. Doran clearly despises. Rockefeller's oil trust did seem invincible. What happened? The present-day lords of Exxon and Shell will empathize. New ...
Pity the poor petro-states. Once so wealthy from oil sales that they could finance wars, mega-projects, and domestic social peace simultaneously, some of them are now beset by internal strife or are on the brink of collapse as oil prices remain at ruinously low levels. Unlike other countries, which largely finance their governments through taxation, petro-states rely on their oil and natural gas revenues. Russia, for example, obtains about 50% of government income that way; Nigeria, 60%; and Saudi Arabia, a whopping 90%. When oil was selling at $100 per barrel or above, as was the case until 2014, these countries could finance lavish government projects and social welfare operations, ensuring widespread popular support.  Now, with oil below $50 and likely to persist at that level, they find themselves curbing public spending and fending off rising domestic discontent or even ...
Longtime energy investors remember the days before hydraulic fracking and horizontal drilling. Back then, everyone was concerned about peak oil. In case you need a refresher, peak oil is the idea that we've hit the maximum rate of oil extraction. From there, production can only dwindle. That idea might sound silly today. After all, the U.S. is currently awash in shale oil. But there's a small group of people who aren't laughing. They believe we may never again produce oil at the rate we are today. In other words... Peak Oil 2.0. Skeptical? Read on. A Record-Setting Year... But Not the Good Kind On Friday, May 13, IHS Energy released an alarming new study. It found that the volumes of oil and gas discovered outside of the U.S. last year were the lowest since 1952. Oil alone set a record low, with only 2.8 billion barrels of oil ...
The world's largest exporter of crude oil, the Kingdom of Saudi Arabia, recently announced a plan for its post-oil future. If a country almost synonymous with the oil economy can see the need for such a plan, how can the rest of the world, particularly the United States, the world's largest consumer of petroleum, not see the necessity of such foresight? The kingdom's plan includes the sale of part of Saudi Aramco, the world largest oil company and currently wholly-owned by the Saudi government. The company controls all oil development in Saudi Arabia. That the Saudis want to sell part of the most valuable company in the world means they have a different view about the future of oil than those who will be buying. Commentators often report that markets rise because investors are optimistic or fall because they are pessimistic. ...
Charles Hall is known for his multiple and important contributions in the field of sustainability, and in particular for having introduced the concept of Energy Return on Energy Investment, EROI or EROEI. He is now emeritus and still active in research; among other things as chief editor of the new Springer journal: "Biophysical Economics and Resource Quality, BERQ. Here, he intervenes in the recent debate on the EROI of photovoltaic systems, sending me this note that I am happy to publish. by Charles Hall The EROI of our various energy options, and its associated issues, may be the most important issues that will face future civilizations.  The present discussion tends to vacillate between people who accept (or advocate) very high EROIs for solar vs people who accept (or advocate) very low such EROIs.   I trust only one study, the one I ...
Many economic indicators are at their worst since the Great Depression … For example, we noted in 2009 that more Americans will be unemployed than during the Great Depression. We noted in 2010: The following experts have – at some point during the last 2 years – said that the economic crisis could be worse than the Great Depression:   Fed Chairman Ben Bernanke (and see this) Former Fed Chairman Alan Greenspan (and see this and this) Former Fed Chairman Paul Volcker Economics scholar and former Federal Reserve Governor Frederic Mishkin The head of the Bank of England Mervyn King Nobel prize winning economist Joseph Stiglitz Nobel prize winning economist Paul Krugman Former Goldman Sachs chairman John Whitehead Economics professors Barry Eichengreen and and Kevin H. O'Rourke (updated here) Investment advisor, risk expert and "Black Swan" author Nassim Nicholas Taleb Well-known PhD economist Marc ...
Summary Iran is resuming energy exports and foreign vessels are able to call on Iranian Ports. While most focus on crude, the potential of natural gas is largely ignored. Iran is poised to become a leading producer and exporter of natural gas which could redefine the nation and impact the global energy landscape. Since the 1970's, Iran has harbored aspirations of becoming a LNG exporter. Prior to the recent sanctions, those dreams were becoming a reality with the construction of three LNG projects poised to turn Iran into a major global supplier. However, those plans were placed on hold as access to funding, technology, expertise, etc. were curtailed due to international political intervention. But with the removal of sanctions, restrictions on Iran's LNG industry have been fully lifted. Additionally, foreign LNG carriers are permitted to call on Iranian ports. Officials have indicated that once domestic ...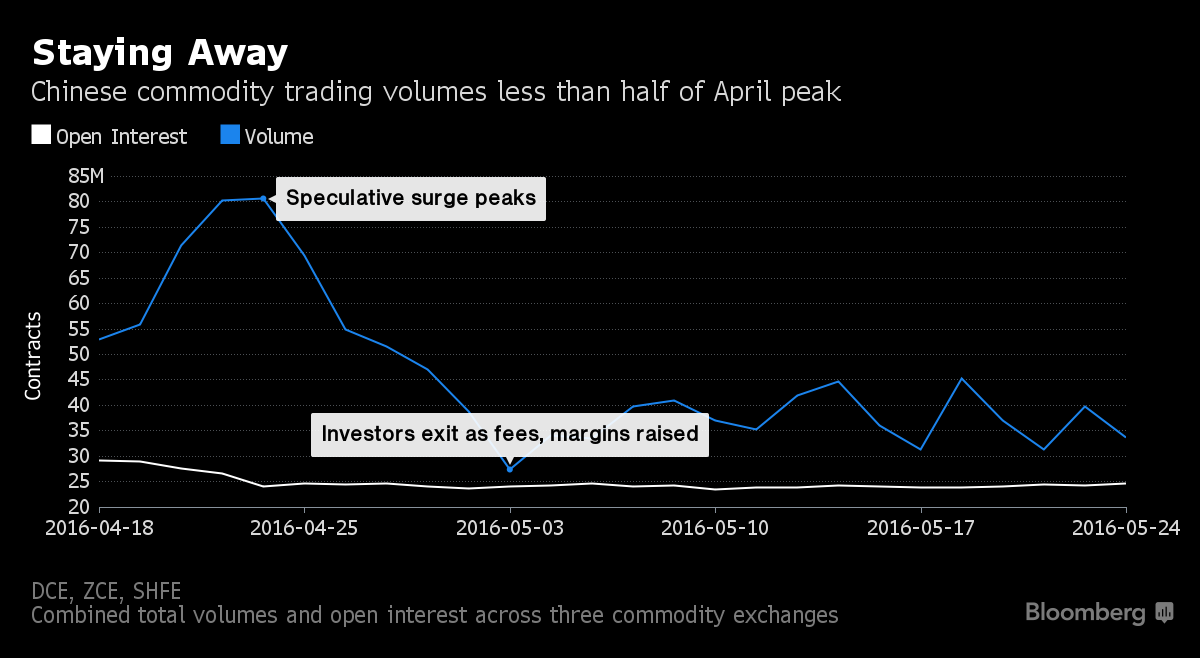 There's 'chance of a lifetime' to become global center: CSRC China plans to open up crude, iron ore and rubber markets China has put the world's traditional financial centers on notice that it wants to develop its raw material markets as hubs for setting prices, seeking to marry the country's commercial heft with a much greater say in determining how much commodities cost. "We're facing a chance of a lifetime to become a global pricing center for commodities," Fang Xinghai, vice chairman of the China Securities Regulatory Commission, said at the Shanghai Futures Exchange's annual conference in the city on Wednesday. "On the way to realize this goal, we'll see very intense competition. We have the advantage of trading size and economic growth, but our legislation is still not sound and we lack enough talent." China is the world's largest user of ...
America has been convinced by fossil fuels industries that we've become a new superpower in petroleum. Industry public relations departments and U.S. Energy Information Agency get out this message. A false message. At the turn of century, Richard Heinberg, James Kunstler and others at our local Energy Fair said the peak of oil production was going to arrive soon (2005-2006). Americans are going to have to make other arrangements, they said, to operate our economy. Then came peak "conventional oil" and the peak of gasoline prices in 2007-2008, the onset of the Great Recession. Job losses were huge; central Wisconsin lost jobs by the thousands. Oil and gasoline prices plunged. Then recovery began. But what was fueling this recovery? One word: fracking. The four largest U.S. fracked-oil fields began to produce a lot of oil. However, there is a fatal flaw. The wells ...
40 Volcanoes Are Erupting Right Now As The Crust Of The Earth Becomes Increasingly Unstable
Have you noticed that our planet has begun to shake, rattle and roll?  Over ...
Are We Nearing Peak Oil?
According to Bernstein Research, peak oil – when oil usage is expected to begin ...
Has 'Glut' Become a Permanent Economic Fixture?
While the "oil glut" has captured heavy media headlines since the legendary "energy crash" ...
The Crisis Of Democracy
This week we look at the current turmoil in South America, where the so-called ...
More News By Topic...