Welcome to PeakOil.com, an online community exploring oil depletion.
Treasury Secretary Steven Mnuchin said there is a "massive opportunity" for U.S. energy exports to China, after the trade partners reached a truce. China has emerged as one of the biggest buyers of U.S. oil since the American government lifted an export ban on the raw material in 2015. The Trump administration has also facilitated increased shipments of U.S. natural gas to China. Energy will play a major role in a breakthrough in trade talks between the Trump administration and its Chinese counterparts, Treasury Secretary Steven Mnuchin told CNBC on Monday. U.S. and Chinese trade negotiators agreed this weekend to put on hold tariffs that they have threatened against one another, after China agreed to purchase more American goods. The concession could move the needle on one of President Donald Trump's major goals: reducing the U.S. trade deficit with China. To be ...
The United States remained the world's top producer of petroleum and natural gas hydrocarbons in 2017, reaching a record high. The United States has been the world's top producer of natural gas since 2009, when U.S. natural gas production surpassed that of Russia, and the world's top producer of petroleum hydrocarbons since 2013, when U.S. production exceeded Saudi Arabia's. Since 2008, U.S. petroleum and natural gas production has increased by nearly 60%. mecny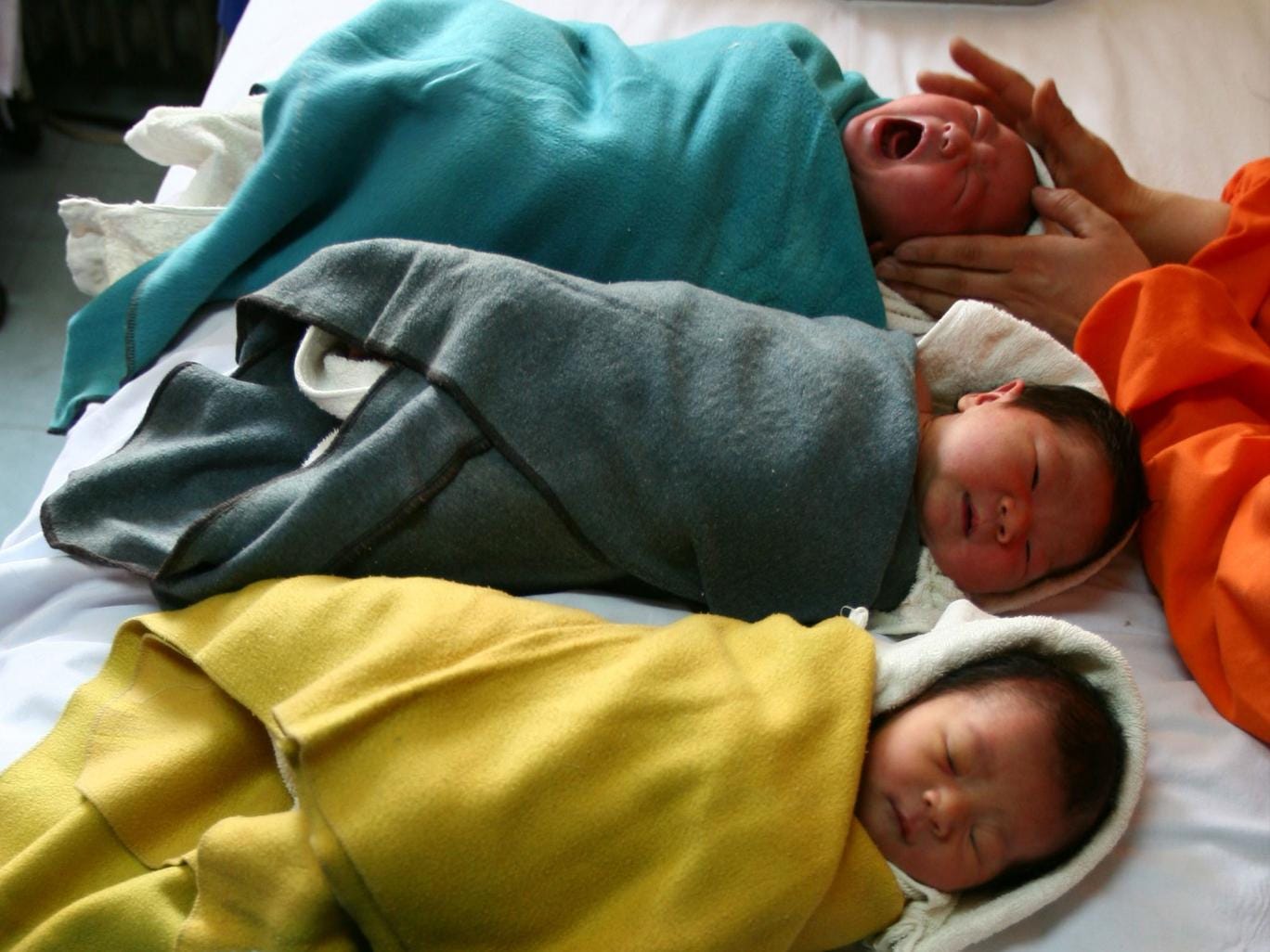 China is planning to abandon all policies restricting the number of children people can have, according to a report, in a move that would draw to a close one of the world's longest, most ambitious and most controversial social experiments. The one-child policy was introduced in 1979 before it was relaxed to two children in 2016, and the Chinese government claims it prevented 400 million births. Critics dispute that figure, saying China's birth rate was already falling anyway in line with other developing countries, and that all the policy did was encourage alarming rates of female infanticide and other abuses. China's building programme 'riskiest environmental project in history' Bloomberg News quoted government sources as saying the new policy would be dubbed "independent fertility", and that the change could come as soon as this year, or by 2019 at the latest. And while there was no ...
Do We Have Enough Resources? Currently, we already produce more food than we need to feed the existing global population. According to Gordon Conway, author of One Billion Hungry: Can We Feed the World?, an equal division of all the food on earth would provide every person with 2,800 calories a day, which is more than enough for a healthy diet. In fact, recent analysis by the Food and Agriculture Organization of the United Nations indicated that it would be technically feasible to feed the 2050 population with available land and water. However, that prediction comes with significant caveats. Having enough food doesn't mean no one will go hungry, as evidenced by the current global situation. And it certainly doesn't mean we can feed the world sustainably. So, while it may be technically feasible, what needs to happen to truly meet global demand ...
It is not an obvious connection, but the Fed and oil are inextricably intertwined. When the Fed is engaging in loose monetary policy, it tends to weaken the dollar and inflation tends to rise. A weaker dollar has a tendency to support commodity prices by making them cheaper in other currencies. So how did the Fed reengage in the oil-price game? By subtly shifting from a 2 percent inflation target toward a more amorphous target that allows for some overshooting of that 2 percent, the Fed is saying is will move more slowly in tightening monetary policy. Lower and slower rate hikes (or "looser" policy) is a tailwind to the commodity complex. Not only does it tend to allow the dollar to fall (at least relative to where it would have been) and inflation to pick-up more, the lack of a ...
The Nigerian subsidiary of Shell has declared force majeure on Bonny Light exports because of the shutdown of the Nembe Creek pipeline, which has led to the accumulation of lots of unsold crude. The Nembe Creek transports 150,000 bpd of Bonny Light to the Forcados terminal that Shell operates. The reason for the shutdown of the pipeline remains a mystery. After yesterday Brent breached US$80 for the first time since November 2014, it retreated slightly, but the news of the Bonny Light force majeure could lift the benchmark once again. Bonny Light is a popular light grade that accounts for a substantial part of Nigeria's oil revenues. Reuters yesterday quoted traders as saying Bonny Light shipments next month were likely to average 195,000 bpd, but were already being delayed by a few days to a week. These delays may also be related to ...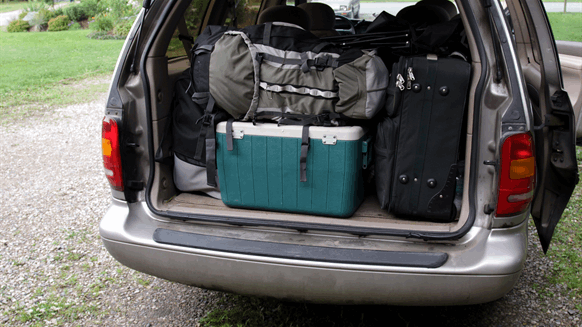 U.S. drivers might be feeling flush after getting tax cuts amid a growing economy as they embark on the summer driving season, but road trips will cost more this year. Drivers are already paying an average of $2.90 for a gallon of regular gasoline. There may be no relief in sight as oil in London topped $80 a barrel Thursday on tightening global supplies. The traditional Memorial Day holiday kickoff of summer driving season may test the strength of the economy and consumers' desire to hit the road as temperatures rise. Prices have risen for nine days straight, according to AAA. While average costs aren't expected to approach the record $4.14 a gallon reached in July 2008, there's a 75 percent chance they will soon reach $3, Patrick DeHaan, head of petroleum analyst at GasBuddy, said in a phone interview Thursday. For the ...
Former President Jimmy Carter gave the commencement address Saturday at Liberty University. He said the biggest challenge the world faces today is the human rights issue of the discrimination of women and girls. Carter also talked about the growing disparity in wealth, the threat of nuclear war, deepening racial divisions in the US, the loss of confidence in public officials, the US abandoning its leadership in pursuit of a healthy environment and his wish for the US to be "strong enough so that we'd never have to prove that we are strong." Carter opened with a quip about President Donald Trump, the only time he named the president in his speech. "This is a wonderful crowd. Jerry told me before we came here that it's even bigger, I hate to say this, than it was last year. I don't know if President Trump would ...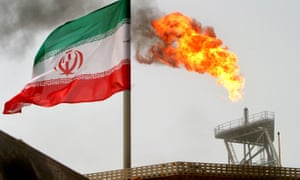 Changes in supply and demand mean that current highs will be corrected next year A production platform in Iran's Soroush oil field. Other suppliers will take up the slack if Iran is out of the global market. Photograph: Raheb Homavandi/Reuters The big story in the financial markets in 2018 has been the sharp rise in oil prices, which last week hit $80 a barrel for the first time in four years. But if oil analysts are right and the cost of crude is set to carry on rising, hitting $100 a barrel over the coming months, the big story of 2019 is going to be how oil came down to earth with a bump. There are, without question, solid reasons for the oil price rises. The global economy has been performing more ...
"What exactly is our strategy for the Malthusian predicament?"   In his autobiography, Hollywood director, Norman Jewison describes meeting John Wayne at a party. "Have you met Norman Jewison? The film director?" I looked down the long flight of stairs, shirtless and clutching my pants. John Wayne stared back, swaying slightly and holding a large glass of whiskey. Before I could say anything, David said, "Norman has just directed The Russians Are Coming. He and Dixie are our guests for the weekend." Wayne continued to stare at me, his face expressionless. I managed to murmur, "It's an honor to meet you, Mr. Wayne." "What are ya?" he suddenly shouted. "One of those goddamn pinkos?" Speechless, I smiled weakly and scampered into the bedroom to finish changing. I could hear him bellowing about commies taking over Hollywood. When I slunk downstairs to join the party, I realized ...
Russia unveils world's first floating nuclear power station
Russia on Saturday unveiled the world's first floating nuclear power station at a ceremony ...
Rising Oil Prices: How We Got Here
My Economy column last week covered some of the ways the U.S. economy is affected by ...
Six steps to create a healthy economic future in the Arab world
Arab countries suffer under a legacy of public policies that have crippled their growth ...
Ghostly 'Lightning' Waves Discovered Inside a Nuclear Reactor
A conceptual picture of fusion energy inside a tokamak, the doughnut-shaped machine that produces ...
More News By Topic...