Welcome to PeakOil.com, an online community exploring oil depletion.
The International Energy Agency (IEA) has adopted India as its latest member. By making the rapidly growing nation an 'Association Country', the IEA says it will enjoy a more secure and sustainable energy future with the third largest consumer of power in the world. Fatih Birol, Executive Director of the IEA, said: "We can't talk about the future of the global energy markets without talking with India. "This is a major milestone in the development of global energy governance and another major step toward the IEA becoming a truly global energy organisation, strengthening ties with the key energy players that make up the IEA family." The group says as a result of rising income, population growth and urbanisation, there is a huge potential for energy demand growth in India. The country is home to about a fifth of the world's population but uses only about 6% ...
According to the Canada West Foundation, keeping the oil sands in the ground and stopping new pipelines "will actually increase greenhouse gas emissions" – wait, what? At an energy conference deep in American oil country earlier this month, Prime Minister Justin Trudeau received an award for his global energy and environmental leadership. "No country would find 173 billion barrels of oil in the ground and just leave them there," he told oil and gas execs. "Our job is to ensure that this is done responsibly, safely and sustainably." One environmental group called the award a middle finger to the entire premise of environmental leadership. But Calgary-based think tank the Canada West Foundation says it's time environmentalists "end the charade." Keeping the oil sands in the ground and stopping new pipelines "will actually increase greenhouse gas emissions," argues the foundation's newly-minted CEO, former Liberal leadership ...
Italy's Eni said on Wednesday it expected that its recent discovery off the coast of Mexico would hold more than the 800 million barrels of oil it originally estimated. "This is an important find and we've found new layers of good light oil that make us think there's more," Chief Executive Claudio Descalzi said at an oil and gas conference. Eni said earlier this month it had found "meaningful" reserves of oil off the coast of Mexico after becoming the first international oil company to drill a well in the country after a 2013 reform opening up the sector to investors. State-controlled Eni, which in recent years has made major gas finds in Mozambique and Egypt, holds one of the best discovery track records in the industry. Its organic reserve replacement ratio -- a measure of its ability to find hydrocarbons -- stood at ...
OPEC's production cut had many investors excited for a recovery in oil prices, but the U.S. seems determined to fill in that supply gap. In this clip from Industry Focus: Energy, Fool energy analysts Sean O'Reilly and Taylor Muckerman discuss how much production is set to increase in 2017, what it means for the oil industry in the next few years, and why so many U.S. companies are making a less-than-opportune decision. A full transcript follows the video. *Stock Advisor returns as of March 6, 2017 This podcast was recorded on March 23, 2017. Sean O'Reilly: Couple months ago, OPEC cut production, and everybody was like, "Oh, it's $50, it's coming back, maybe $70 this year." You, very wisely, have been a little less euphoric, enthusiastic. Taylor Muckerman: Yeah. I feel like we've talked about what's happening months ago, before it actually happened. O'Reilly: But we have to do it ...
Scientists have published a road map of what needs to happen to meet the goal of restricting global average temperatures to less than 2°C above pre-industrial levels. For green investors and technocratic statists, it reads like a dream. For the rest of us, it spells certain economic disaster. Modelling the climate – a massive, complex planetary system – may be the hardest problem we've ever tried to solve with computers. It requires collaboration between many fields of science, from meteorology and geophysics to advanced applied mathematics. There is far too little fine-grained data available even today; entire climate sub-systems are represented by "fudge factors", and historical data for comparison is sparse and of low quality. Combining a multitude of causes and effects into reliable predictions has, to date, failed. Most notably, these models did not predict a near two-decade "hiatus" in global ...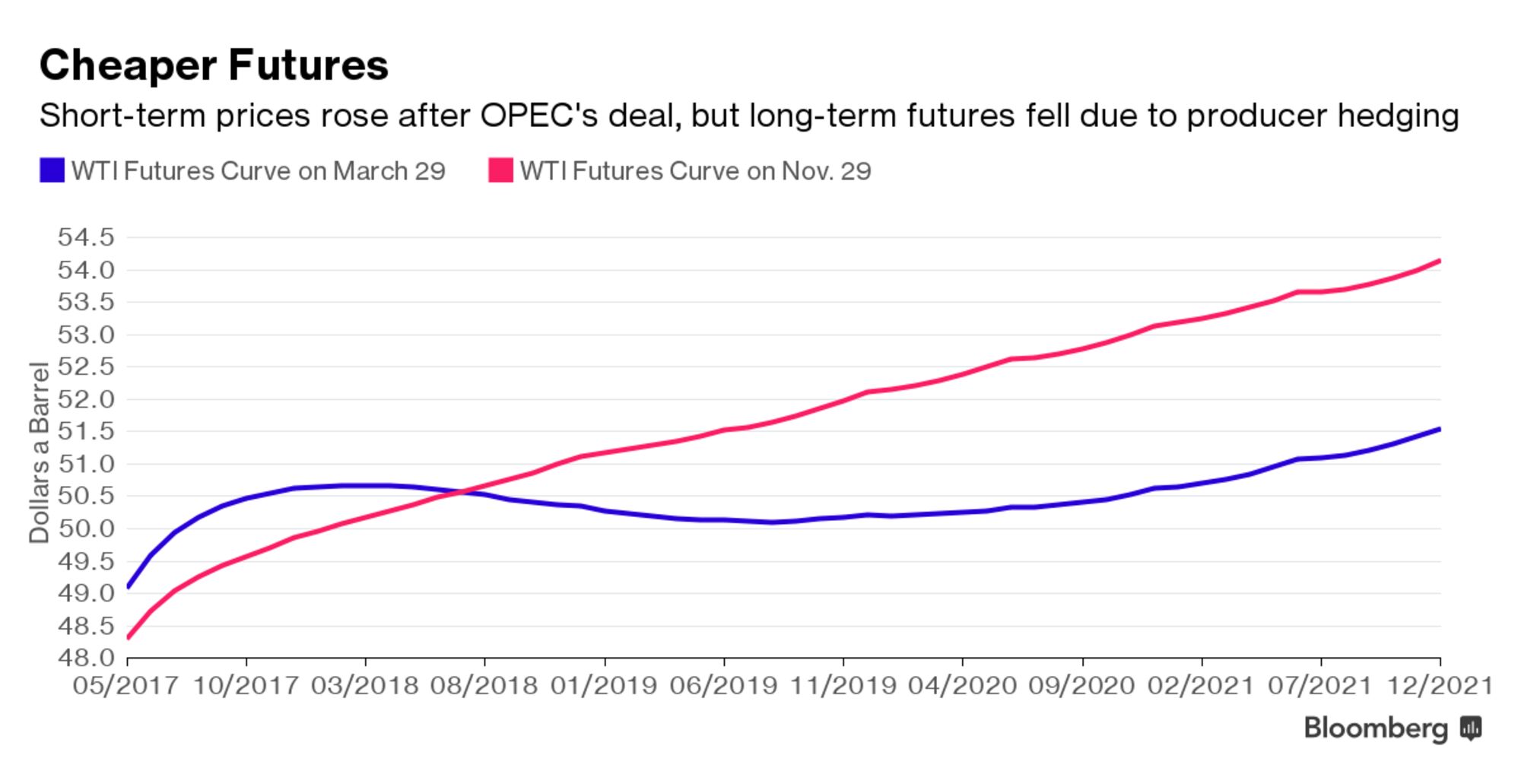 The oil market is risking a supply crunch as producers cut spending on major projects to focus on short-term low-cost shale output in the U.S., some of the top crude and products traders said. With oil prices hovering around $50 a barrel, current project spending is focused on "short-cycle" projects involving U.S. shale deposits, Daniel Jaeggi, president of Mercuria Energy Group Ltd., said at the FT Commodities Global Summit in Lausanne, Switzerland, Wednesday. Hedging activity by these same producers is keeping future prices low until 2020, which is dissuading investment in major oil projects, he said. "We are sowing the seeds for potential instability in the future and more volatility, " Jaeggi said. In three to four years, "you won't be able to satisfy demand with short-cycle barrels." After jumping 20 percent in the weeks following the decision by OPEC and 11 allies ...
Russia can wait for a sustained recovery in oil prices before drilling again in Arctic waters, relying for now on less costly regions even as rival producer Norway accelerates development of its northerly fields. "We estimate production costs for the Russian Arctic offshore in the range of $70 to $100 a barrel," Energy Minister Alexander Novak said by email. These reserves "are our backup stock," he said before the International Arctic Forum in Russia's Arkhangelsk that began Wednesday. While crude is languishing at around $51 a barrel -- less than half the price of mid-2014 -- analysts at Morgan Stanley forecast a rebound to $70 by the end of 2019 as bloated global stockpiles decline. As Russia waits, Norway's Arctic waters may host a record number of wells this year following recent discoveries, new government license awards and efficiency gains. Russia plans to boost exploration ...
In a testament to the efficiency of socialism, leftist-run Venezuela has long prided itself on selling its citizens the world's cheapest gasoline... that is when it has gasoline to sell. While fuel supplies in the country with the world's largest proven oil reserves... ... have continued flowing despite monetary collapse and hyperinflation, a domestic oil industry in turmoil and a deepening economic collapse under President Nicolas Maduro that has left the South American country with scant supplies of many basic necessities, that changed last Wednesday when Venezuelans faced their first nationwide shortage of motor fuel since an explosion ripped through one of the world's largest refineries five years ago. At the time, the government of then-President Hugo Chavez curbed exports to guarantee there was enough fuel at home.  This time, however, the problems were all man made and the shortage was mainly ...
Bahrain denied on Tuesday that the oil production in Bahrain will deplete within the next fifteen years, Al Wasat local online news reported. The Minister of Oil Shaikh Mohammed bin Khalifa Al Khalifa confirmed in the parliament session that the oil reserves will continue for the decades. He was responding to a remark by MP Majeed Al Asfoor who claimed that Bahrain has only years for its oil production to end. The minister said that the Bahrain Oil Company will face a major expansion in the coming phase as well as plans to create diversity of oil resources. He announced earlier plans to invest in excess of 7 billion U.S. dollars across several separate ventures in the next five years In 2016 the government of Bahrain increased the prices of fuel in the local market. It has increased the regular gasoline grade from 80 fils per ...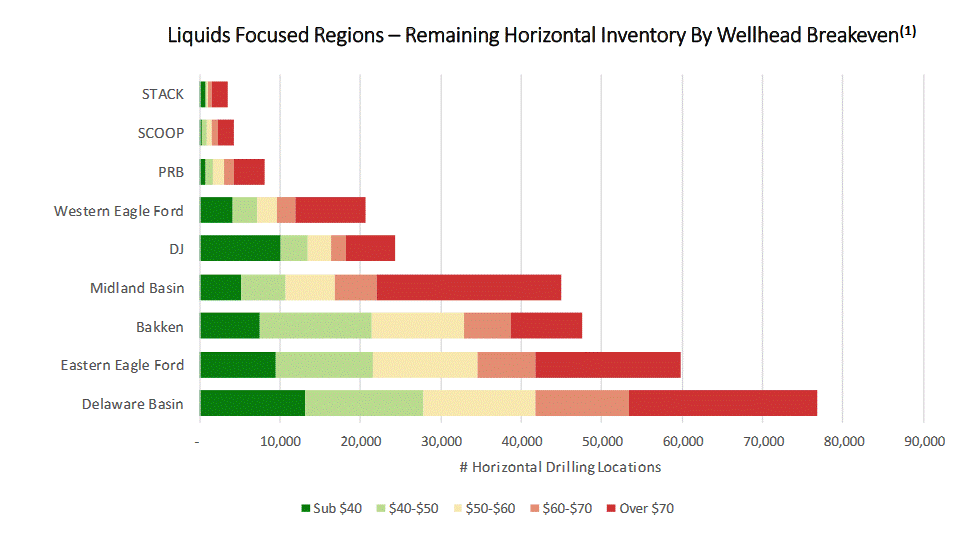 The views expressed in this post do not necessarily reflect the views of Dennis Coyne or Ron Patterson. The BP Statistical Review of World Energy has oil production data by country up to the end of 2015. This is what that looks like from 1988: The United States increased production by 5.1 million barrels per day from 2010 to 2015. The increase in production from countries around the Persian Gulf over the same period was slightly less at 5.0 million barrels per day. The increase in total world production was 8.4 million barrels per day so the rest of the world declined by some 1.7 million barrels per day. This was despite Canadian production rising 1.0 million barrels per day from oil sands developments plus some other increases from Russia, Brazil, Colombia etc. Most oil producing countries are in well-established long term ...
The Future of Nuclear
In 2016, pro-nuclear advocates won our first victories against the anti-nuclear Goliath, saving nuclear ...
Peak Oil: Not Just Wrong but Invalid
By Michael Lynch   "Production in a region rarely follows a bell curve nor do ...
Saudi Aramco's $2 Trillion Valuation Has Too Many Assumptions
Changing a tax system that has endured since the 1970s is no small matter, ...
Gail Tverberg: Why Energy-Economy Models Produce Overly Optimistic Indications
I was asked to give a talk to a committee of actuaries who are ...
More News By Topic...