Welcome to PeakOil.com, an online community exploring oil depletion.
The amount of oil Saudi Arabia supplied to markets fell last month, according to a person familiar with the country's oil policy. Its production climbed. The world's biggest crude exporter supplied 9.36 million barrels a day last month, a reduction of 328,000 barrels daily from August, according to the person, who asked not to be identified, citing policy. The supply figure excludes what's stored. Saudi Arabia produced about 100,000 barrels a day more than in August, the person said. Crude collapsed into a bear market this month as Saudi Arabia and other producers deepened price discounts for their oil, amid speculation they're competing for market share in Asia. Global supplies are rising as the U.S. pumps the most in almost three decades and Russia's output nears a post-Soviet record. Brent, the global oil benchmark, rose more than 1 percent immediately after the ...
Lebanese cabinet decides to drastically restrict entry of Syrian refugees; U.S., allies stage 15 air strikes on ISIS targets in Iraq and Syria; 200 Iraqi Kurds to pass through Turkey to defend Kobani from ISIS. Islamic State wrested a Sunni Muslim village in western Iraq on Thursday from tribal defenders who put up weeks of fierce resistance, and the insurgents tightened a siege of the Yazidi minority on a mountain in the north. The attacks showed Islamic State's continued operating resilience despite air strikes by U.S.-led coalition forces aimed at defeating the ultra-radical Sunni jihadist group, which has captured large expanses of Iraq and neighbouring Syria, beheaded prisoners and massacred people from other religious communities, and declared a medieval-style caliphate. The Albu Nimr tribe had been fending off Islamic State since early October but finally lost the village of Zauiyat albu Nimr in ...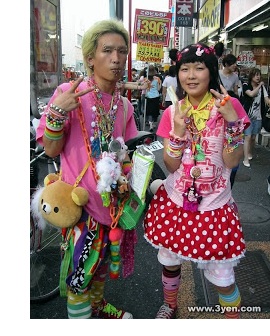 What qualifies as true avant-garde? Degrowth qualifies--and very little else. In the 20th century, avant-garde was a term primarily reserved for the arts: fine arts, music, performance and literature. Avant garde--literally fore-guard or vanguard-- challenges the conventions of Status Quo measures of beauty and departs from traditional forms and conceptions of value. In many cases, the departure is designed to shock traditionalists by flaunting accepted norms; by traditional standards, avant-garde art is ugly or disturbing, avant-garde music is atonal and unmelodic, avant-garde theatre flouts conventional narrative structure and avant-garde social movements upend traditional morals and values. Virtually all design and art fields have been continually disrupted by avant-garde movements, to the point that the conventional consumerist economy now depends on avant-garde (or perhaps quasi-avant-garde) to create "the new" that can be sold at a profit to differentiate the in-crowd from those (sigh--how sad) ...
Chevron Corporation (NYSE: CVX) today announced a new oil discovery at the Guadalupe prospect in the deepwater U.S. Gulf of Mexico. The Keathley Canyon Block 10 Well No. 1 encountered significant oil pay in the Lower Tertiary Wilcox Sands. The well is located approximately 180 miles off the Louisiana coast in 3,992 feet of water and was drilled to a depth of 30,173 feet. "The discovery further demonstrates Chevron's exploration capabilities," said George Kirkland, vice chairman and executive vice president, Upstream, Chevron Corporation. "Guadalupe builds on our already strong position in the deepwater U.S. Gulf of Mexico, a core focus area where we expect significant production growth over the next two years." The Guadalupe well was drilled by Transocean's Discoverer India deepwater drillship. "The Guadalupe discovery adds momentum to our growing business in North America," said Jay Johnson, senior vice president, Upstream, Chevron ...
The first large ethanol plants to produce biofuel from nonfood sources like corn cobs are starting operations in the Midwest as the industry worries that they might also be the last - at least in the United States. After a decade of research and development, ethanol maker Poet Inc. and its Dutch partner Royal DSM recently produced the first cellulosic ethanol at a $275 million plant next to a cornfield in this northern Iowa town. Two other companies are completing new cellulosic ethanol plants in Iowa and Kansas. By next year, they expect to be producing millions of gallons of the advanced biofuel. "It was a big moment when we produced ethanol," said the Emmetsburg plant's general manager, Daron Wilson, who kept a vial from the first batch in August as a memento. "It was jubilation." Yet the goal of producing ethanol from nonfood ...
World population will likely peak at around 9.4 billion around 2070 and then decline to around 9 billion by 2100, according to new population projections from IIASA researchers, published in a new book, World Population and Human Capital in the 21st Century. Alternative scenarios included in the projections range from 7 billion to almost 13 billion by 2100. The book was officially launched today at an event at the Wilson Center in Washington DC. More than just population numbers, the new book also includes specific projections for population by age, sex, and education level, for 195 countries in the world, from 2010 to 2100. "This book presents the broadest ever synthesis of expert knowledge on drivers of fertility, mortality, migration and education in all parts of the world," says Wolfgang Lutz, who led the project. Lutz is Director of IIASA's World Population ...
Global oil prices have fallen 25 percent since June, marking the return of oil-price fluctuation as a geopolitical wild card. Although oil prices have been relatively stable — about $100 a barrel — for the past five years, the historical pattern has seen high oil prices boost the strategic clout of producing countries by boosting government coffers, and falling prices have had the opposite effect. The lower prices of the 1980s and '90s, for example, weakened Russia's geopolitical position, while the more recent increases have boosted Moscow's ability to exert influence over former Soviet republics. Higher prices have enabled Venezuela's leadership to strengthen opposition to U.S. influence throughout Latin America. Fluctuations have had significant effects on economic growth. The fourfold increase imposed by the Organization of Petroleum Exporting Countries in 1973 to protest U.S. support for Israel during its war with Egypt ...
Military leaders from more than 20 countries have met in the United States to discuss how to combat the Islamic State of Iraq and the Levant (ISIL), as US and Russia announced an agreement to share intelligence on the armed rebel group. US President Barack Obama met on Tuesday defence ministers from 22 countries, acknowledging that he is "deeply concerned" about the advances ISIL is making in Iraq's Anbar province and in Syria, including the Kurdish town of Kobane. He vowed that US air strikes will continue in both countries, while saying that "important successes" have also been made in stopping ISIL in areas such as Erbil and Mosul. Pinpointing military and humanitarian aid from nations in the international struggle against the armed group. "This is going to be a long-term campaign," Obama said without hinting at any changes in the current military strategy, which mainly involves air strikes. "There are ...
Better fuel efficiencies and a change in fuels used for home heating means most people are spending less on energy than before, the U.S. Energy Department said. "Because electricity and transportation spending accounts for more than two-thirds of consumer energy expenditures, increasing vehicle fuel efficiencies and changing fuels used for home heating have contributed to lower consumer energy expenditures relative to disposable income," the department's Energy Information Administration said Tuesday. Edmunds.com said the average new vehicle sold in January got 24.9 miles per gallon of gasoline, an increase of nearly 5 mpg from October 2007. The number of consumers using natural gas has increased more than 3 percent from 2007. EIA said consumer energy expenditures as a percent of disposable income was lower last year than the average in the 1960s despite the rate of inflation. The report found, however, that energy prices have ...
I believe that there are limits to everything in terms of our physical world. All of our resources will eventually run out, sources of energy will run dry (or limit our growth) and technology alone will not be able to sustain us forever should our population continue to climb exponentially. Therefore, I believe that at some point in the future we will enter a situation where increases in input (in terms of technological growth) will result in smaller and smaller amounts of output. Even if we find a way to utilize renewable resources to fuel our society, there is also a limit to that. For example, the amount of energy reaching the Earth from the sun is quantifiable and finite. Also, the sun is a star and will eventually die as well. In addition, the earth can only support a certain ...
Eight Pieces of Our Oil Price Predicament
A person might think that oil prices would be fairly stable. Prices would set ...
A Pink Slip for the Progress Fairy
If you've ever wondered just how powerfully collective thinking grips most members of our ...
Leave it to $80 crude to shake up US petrochemicals
There's something about $80/barrel crude that gets petrochemical markets in the US all riled ...
One Third of North Dakota's Natural Gas is Flared
According to the Energy Information Administration "about one-third of the natural gas North Dakota ...
More News By Topic...